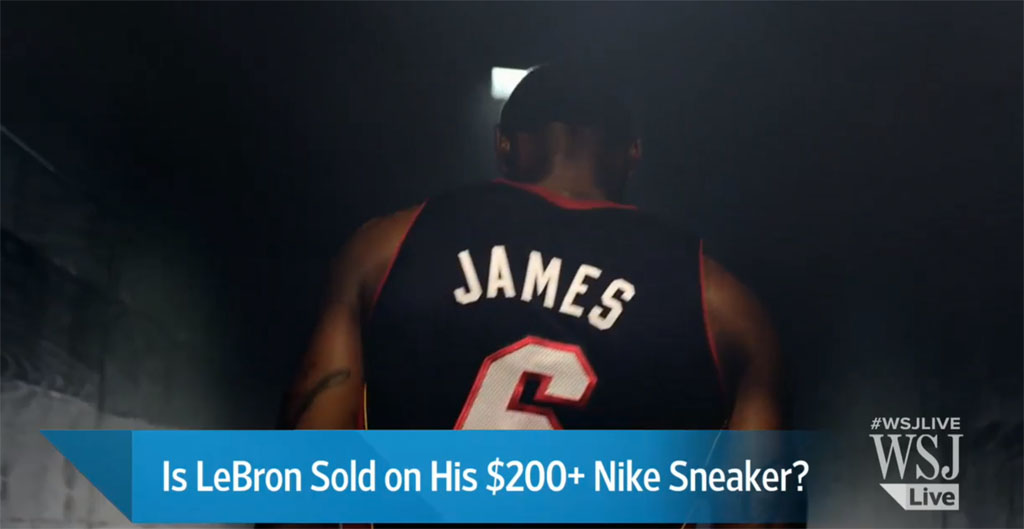 words // Brandon Richard
It's hard to not notice that LeBron James isn't wearing his new Nike LeBron 11 signature shoe. Outside of a handful of games, he's spent the majority of this season in last year's PS Elite model. As we reported yesterday, LeBron's hesitance to lace up the new game shoe hasn't hurt sales — in fact, SportsOneSource's Matt Powell reports an 18% increase in units sold over the 10. Outside of a fluff rep statement or two, Nike has been mum on the topic, but the story is gaining traction with large media outlets.
Today, The Wall Street Journal reported on LeBron favoring the 10 over the 11, pointing out issues with the fit as the reason. Check out the video part of their report below and let us know if LeBron not playing in the 11 raises any concerns for you as a buyer.