words // Brandon Richard
Yesterday marked one year since tragic school shooting that claimed 26 lives at Newtown, Connecticut's Sandy Hook Elementary School. Doing his part to make sure the children and educators that were lost are never forgotten, New York Giants Victor Cruz customized today's game cleats with a special message.
The medial sides read 'Never Forget' and 'Jack Pinto,' the latter being the 6-year old Giants fan that lost his life in the shooting. Jack was buried wearing a Cruz jersey. "My Hero" is written across the heels.
Look for Cruz's Nike Vapor Talon Elites on the field in today's game against the Seattle Seahawks.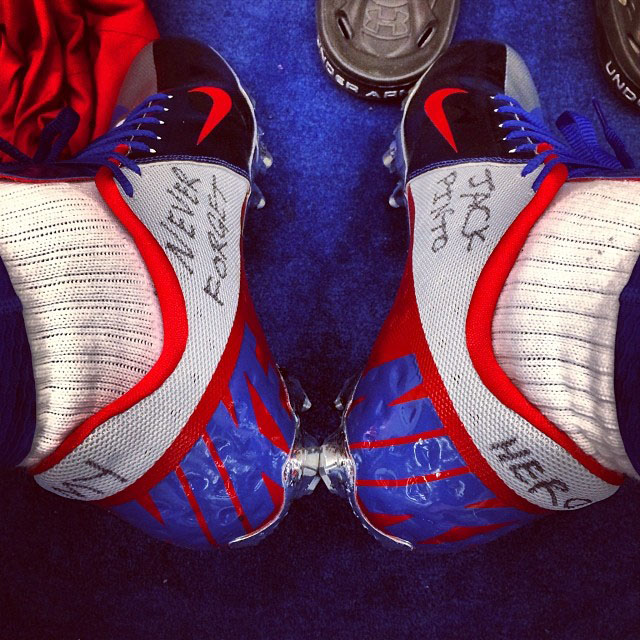 image via @TeamVic