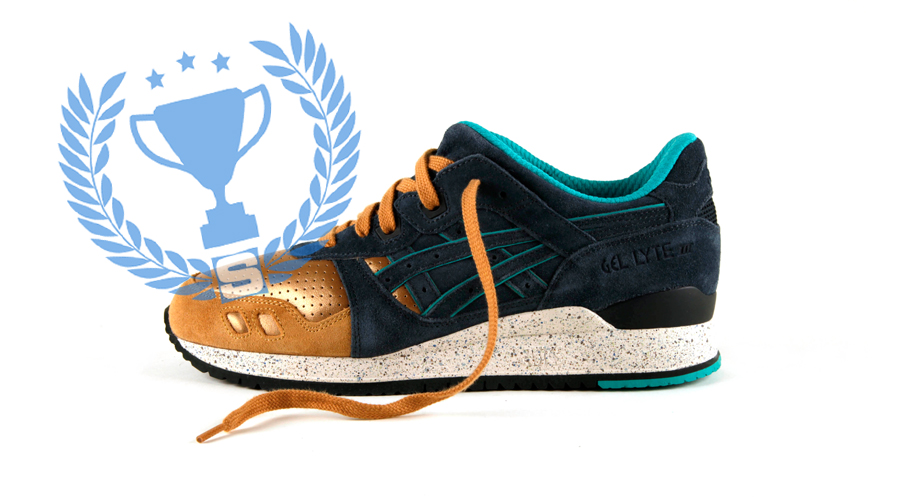 words // Zack Schlemmer
Of all the shoe brands with a sneaker connoisseur co-sign, ASICS has without a doubt had the biggest year in 2013…and they're just getting started! Sure, the Gel-Lyte III and Gel Saga have been staples of the retro runner market for a while now, but with the additions of newly-returned models like the Gel-Lyte V and GT-Cool along with some of the most hyped up and sought after collabs out there this year, it seems like the brand's potential in the sneaker collecting market is just now really building steam.
While we eagerly await what ASICS has coming up in 2014, let's take a look at their ten best releases of 2013.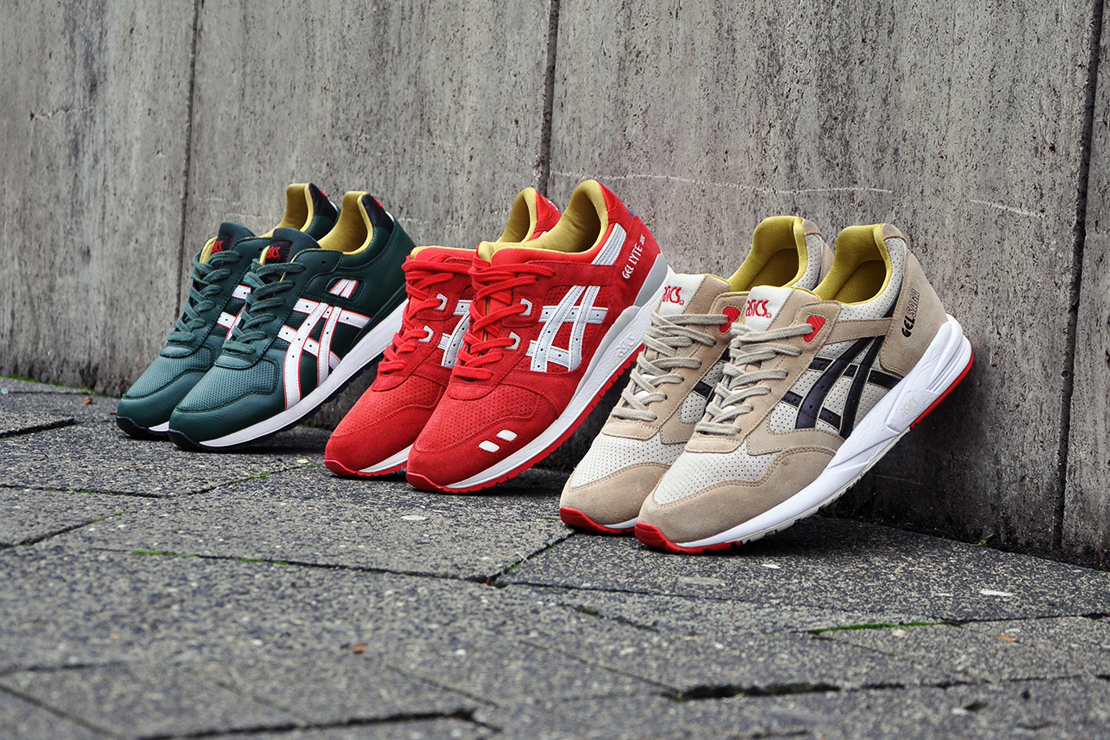 10. Christmas Pack - Released October 2013
ASICS had a number of excellent collaboration shoes this year, but the brand also produced some of the best colorways and quality for general release retros among all footwear manufacturers. Case in point: the festive "Christmas Pack" featuring the Gel Saga, Gel-Lyte III and GT-II decked out in looks inspired by Rudolph, Santa and his elves, respectively.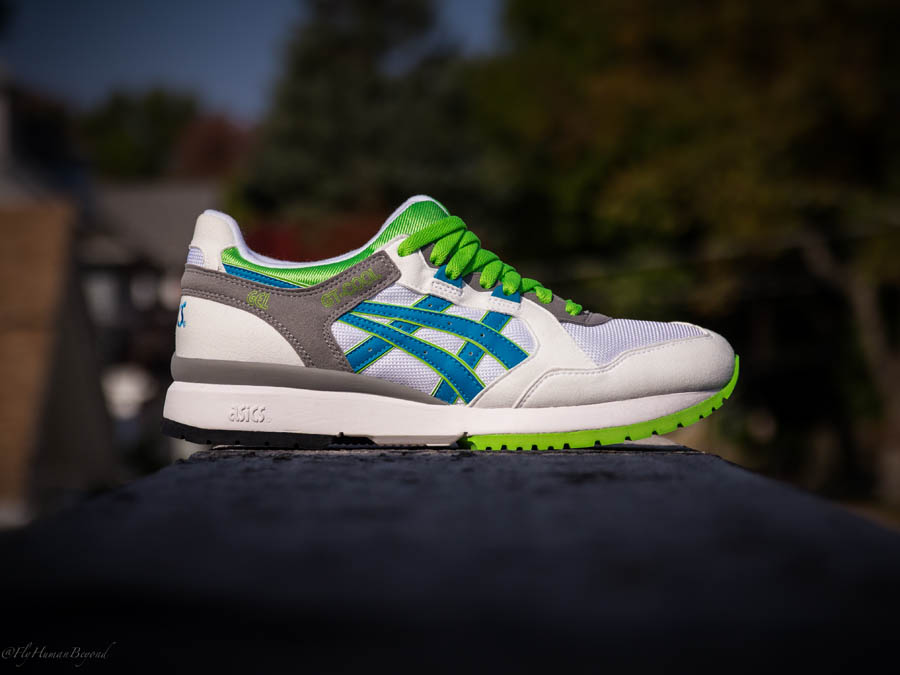 9. GT-Cool - Released September 2013
ASICS finally brought back a few more models out from the archives this year. The GT-Cool is, well, one of the coolest of the bunch. Already have enough pairs of the Gel-Lyte III but love the split tongue? The GT-Cool has got you covered. With only a handful of colorways released so far, we're intrigued to see what ASICS has in store for the GT-Cool in 2014 and beyond.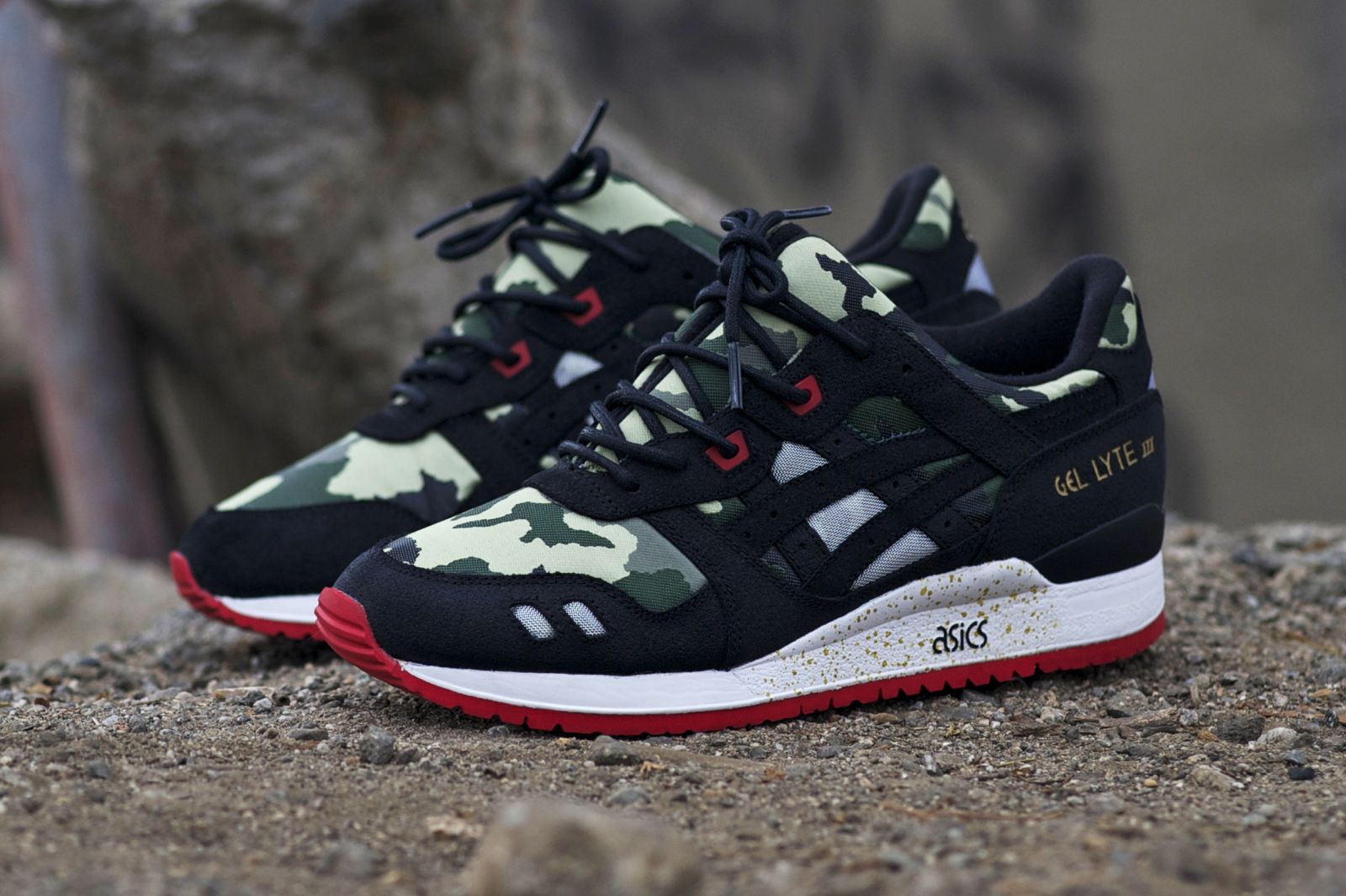 8. BAIT Gel-Lyte III "Vanquish" - Released December 14, 2013
2013 seemed to have a never-ending sea of camouflage shoes, so news that BAIT was doing a camo Gel-Lyte III was at first a bit disappointing. But that disappointment vanished as soon as the "Vanquish" was revealed. Arguably the best camo shoe of 2013, the BAIT crew's Gel-Lyte III will still hold worth long after "The Year of Camo" is over. (We also loved BAIT's "Phantom Lagoons" Gel Saga, which just missed a spot in this top ten.)

7. Highs and Lows "Bricks and Mortar" Pack - Released September 21, 2013
Australian sneaker retailer Highs and Lows made their name known in the States this year with this awesome two-shoe pack featuring the Gel Saga and Gel-Lyte III, each constructed in brick and mortar hues representing the "metaphorical mud and clay that keep Highs and Lows together". With premium materials and tasteful colorways on each, the GT-II is quite possibly the best version of that model ever, while the Gel-Lyte III is definitely one of the split-tongued runners best looks of the year.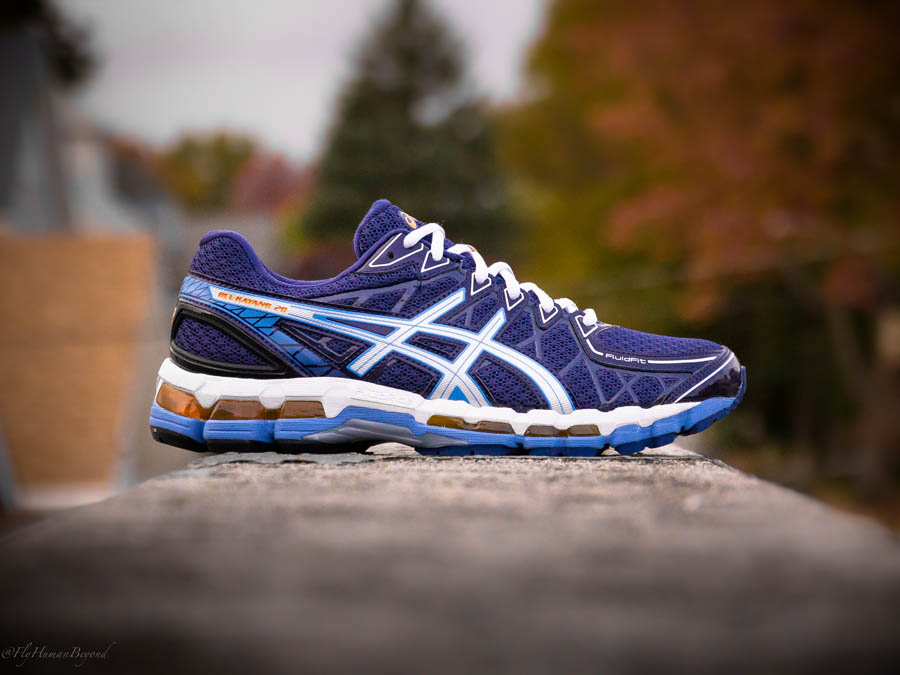 6. Gel-Kayano 20 - Released October 2013
We felt it was important to include at least one new performance model on the list, and the Gel Kayano 20 effortlessly takes the honor. While always being some of the best shoes to actually run in, the brand's recent performance runners haven't always had casual cross-over appeal. The Gel-Kayano's 20th edition is definitely a huge step in the right direction, as far as still being able to wear them after you're done running goes.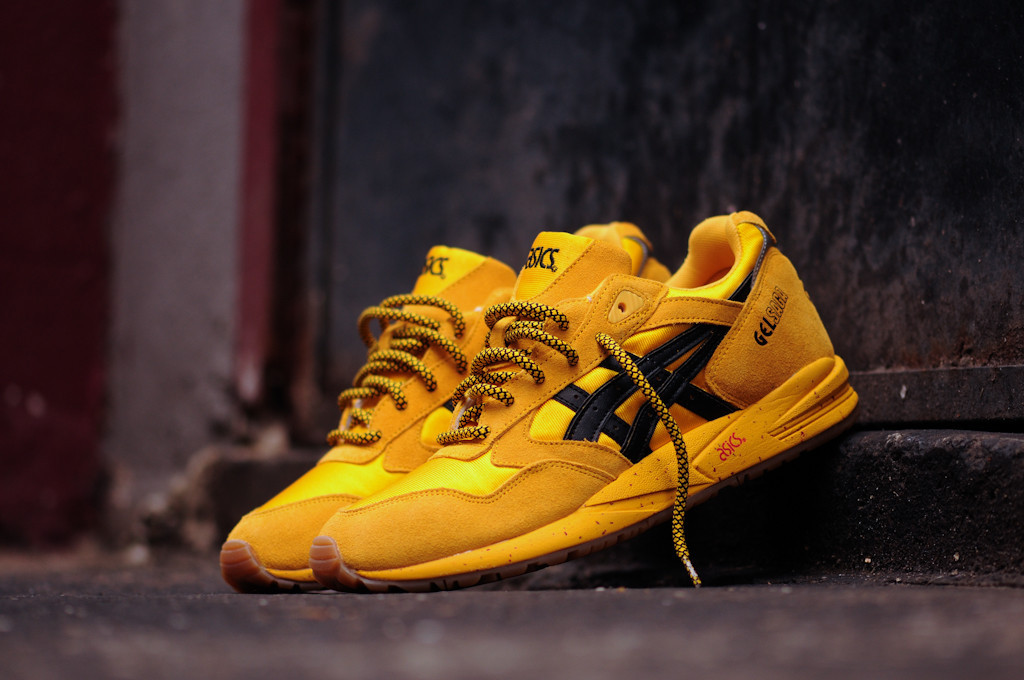 5. Gel Saga 'Yellow/Black' - Released April 2013
Another one of ASICS' own color combos that was good enough to make it into the top ten. These Gel Sagas inspired by a certain cult hit action film, complete with blood-speckled midsoles and sock liners, were just too tough. (And you didn't even have to chop off somebody's head with a samurai sword to get a pair.) As if the original release wasn't good enough, Kith just dropped them again with their signature rope laces, making one of the best ASICS of the year even better.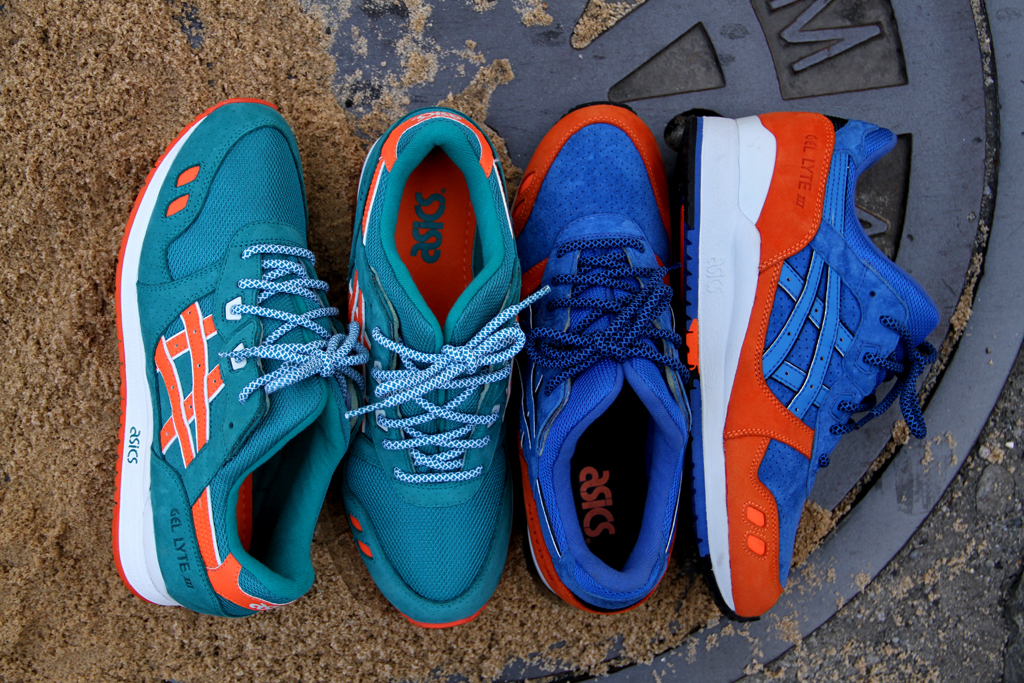 4. Ronnie Fieg East Coast Project Gel-Lyte III Pack - New York City and Miami - Released May 10, 2013
Probably the most hyped collab shoes of the year, Ronnie Fieg's ECP pack of the Gel-Lyte III's was more than just another release, as each shoe basically got its own pop up shop in their respective cities. So which pair is better? Take your own pick because either one is arguably the best, sometimes only depending on where you live. In our geographically un-biased opinion, the Miami pair edges out the NYC's.


3. Concepts Gel-Lyte III "Three Lies" - Released August 16, 2013
An amazing looking shoe and a history lesson all rolled up into one collab. This GL3 by Boston's Concepts was inspired by the statue of John Harvard at Harvard University which has been nicknamed "Three Lies" because of the inscription on the statue that reads "John Harvard, Founder, 1638."-- none of which is entirely accurate. Who knew? Concepts absolutely killed it with collabs this year, and this is one of their best.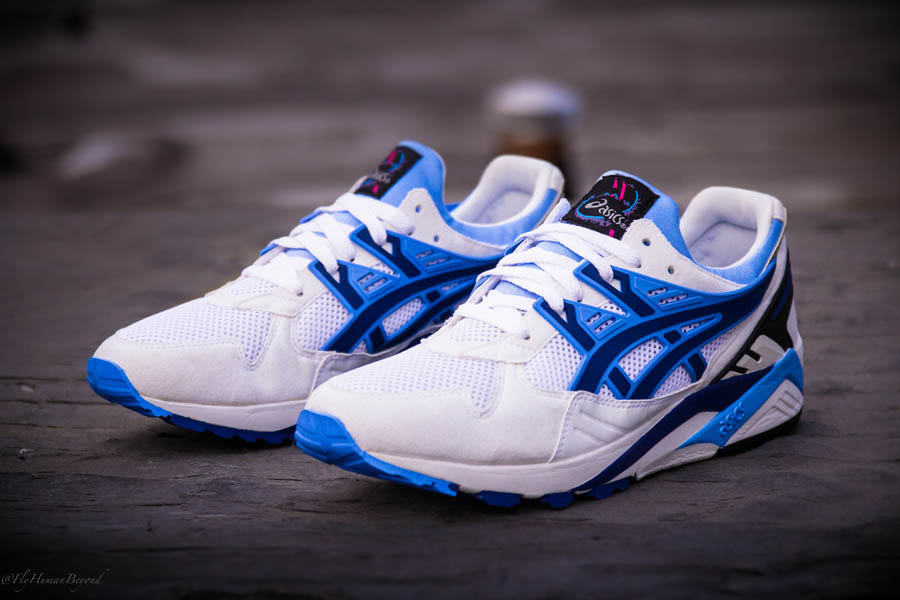 2. Gel Kayano Trainer OG Reissue - Released October 2013
ASICS certainly knows how to retro a shoe the correct way, as you can see by this beautifully accurate version of the original Gel Kayano Trainer from 1993, brought back for the first time ever to celebrate its 20th anniversary. So far it has only released as part of a pack with the Gel-Kayano 20, so we can't wait to see more versions of this legendary running shoe in the new year.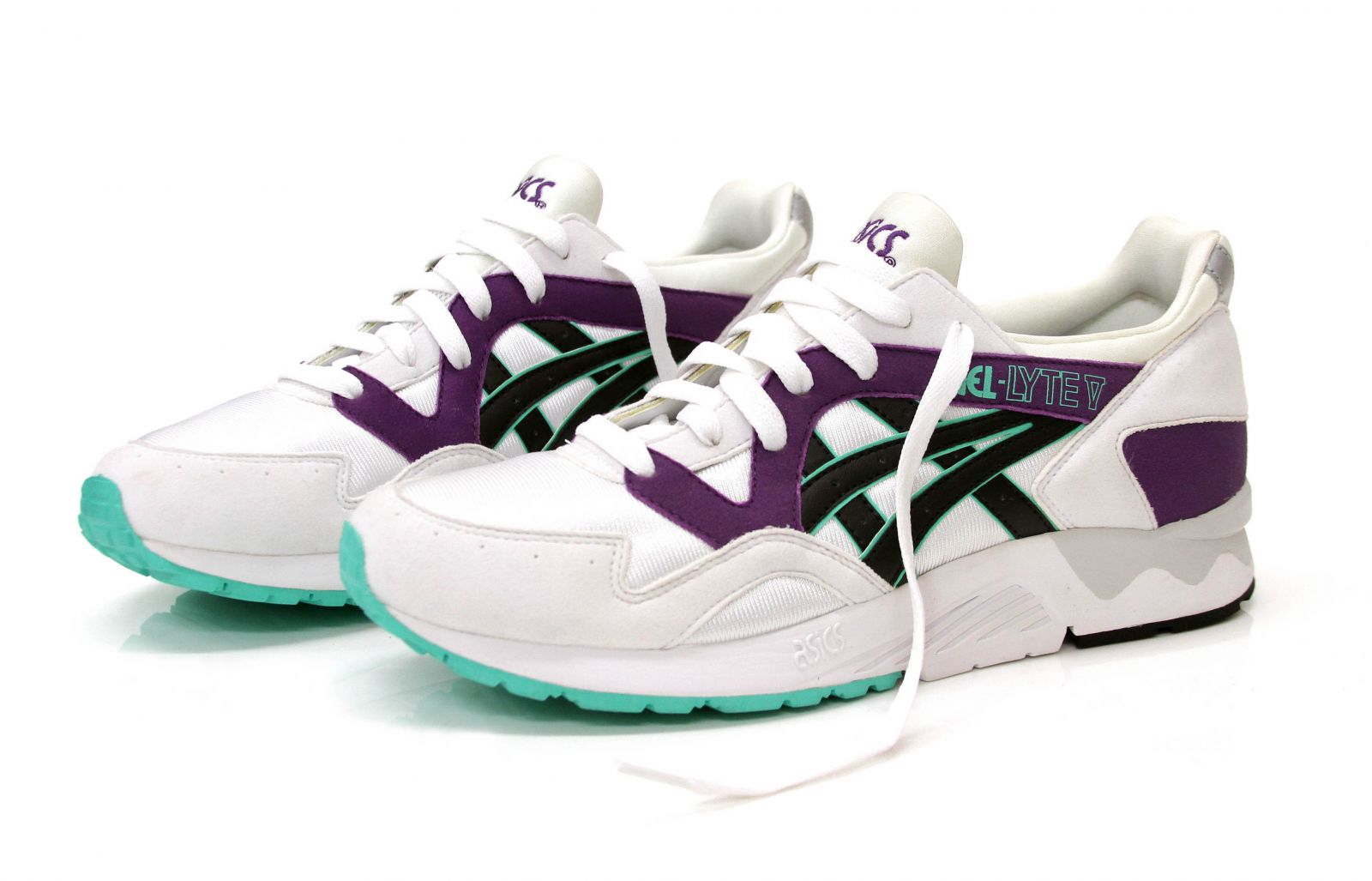 1. Gel-Lyte V - Released September 2013
For all of us that love the Gel-Lyte III and the Gel Saga but were ready for more great retro silhouettes from the ASICS archives, the Gel-Lyte V's return this year was cause for celebration. The OG white/teal/purple colorway is basically running shoe perfection. After seeing Ronnie Fieg's "Volcanoes" version, we're also definitely primed to see more new looks for this super clean model.