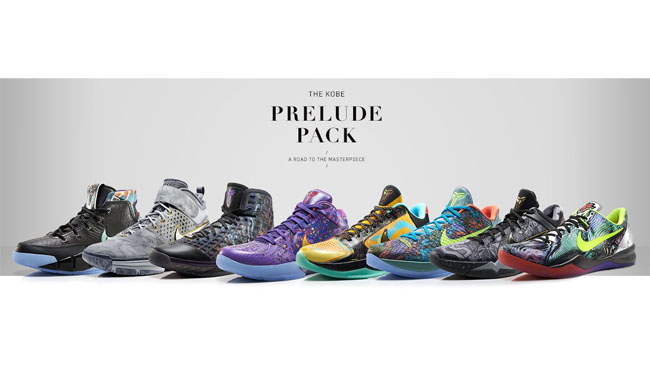 words // Zac Dubasik
The road to the Kobe 9 Elite is being honored through this special pack, which, through art, honors the history of Kobe's Nike line, and his many accomplishments while wearing it.
In the following pages, take a closer look at each shoe in the pack, the events that occured in it, and the artwork that it incorporates.
Kobe Prelude I - Drops 12/7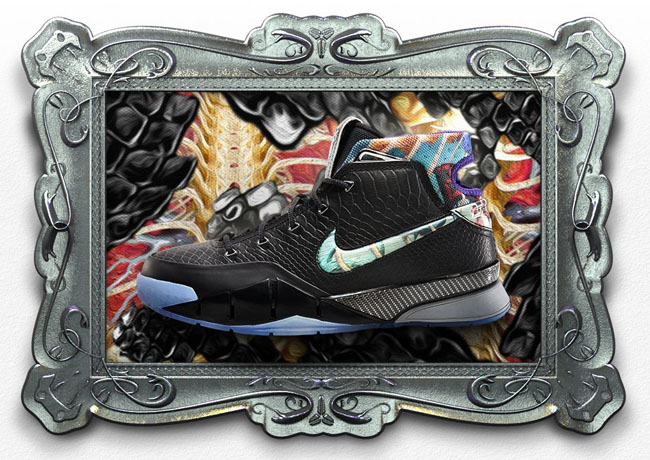 Kobe's legendary 81-point game serves as inspiration for the Kobe Prelude I.
"THE MAMBA'S SURREAL SCORING INSPIRED A SURREALISTIC PIECE THAT GOES INSIDE THE DEADLIEST PREDATOR ON THE PLANET."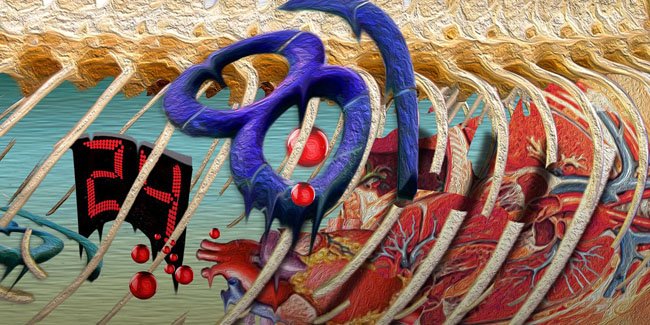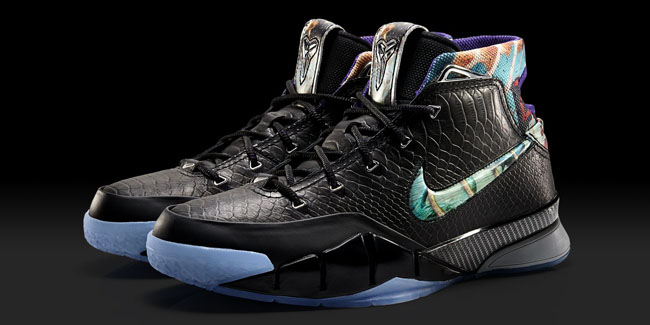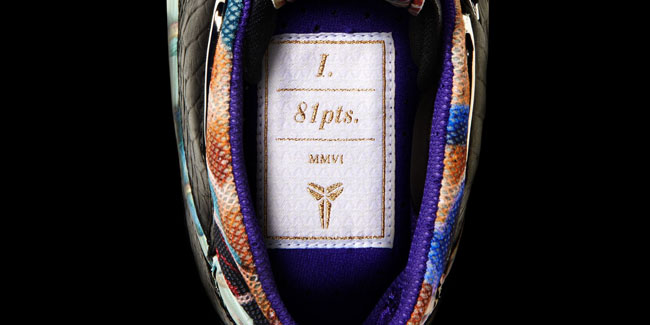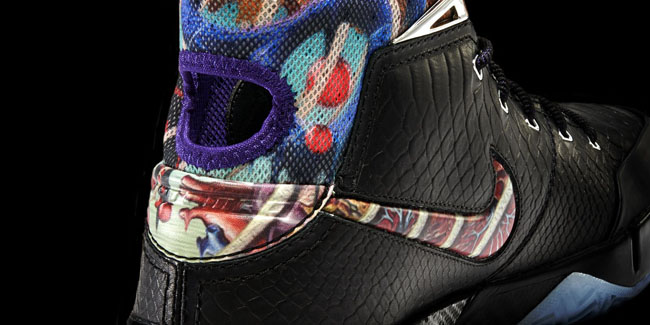 Kobe Prelude II - Drops 12/14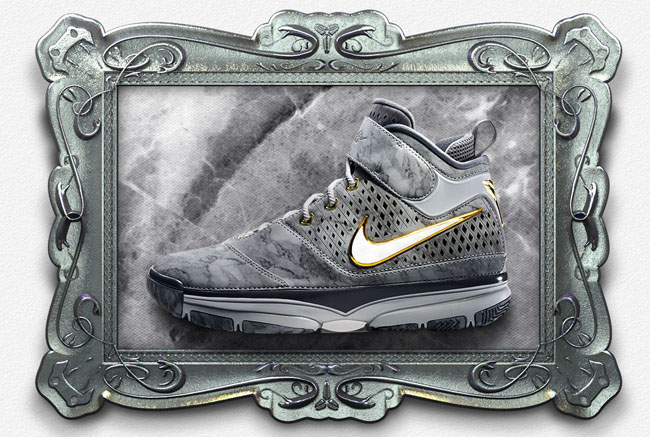 The Kobe Prelude II was inspired by Kobe's four 50+ scoring games.
"THE RENNAISSANCE: A REFINED JUMP SHOT CARVED OUT A NEW PLACE IN HISTORY FOR KOBE AND IS REVIVED IN A CLASSICAL MARBLE TREATMENT."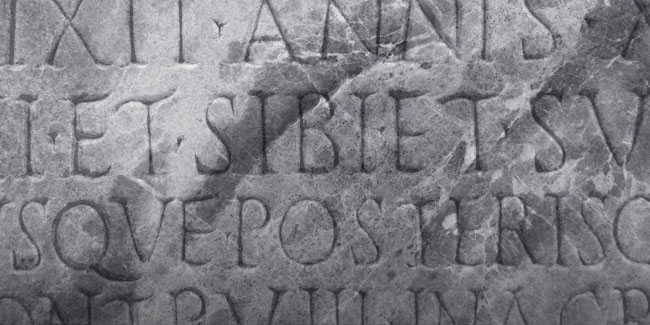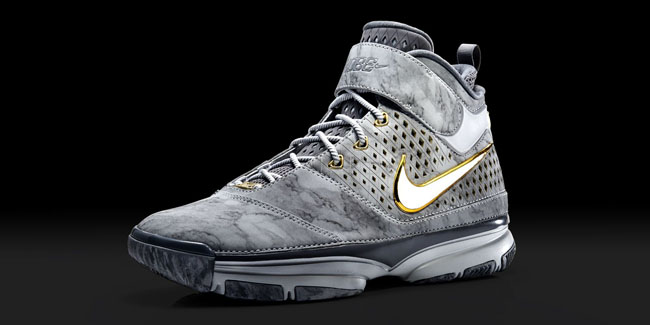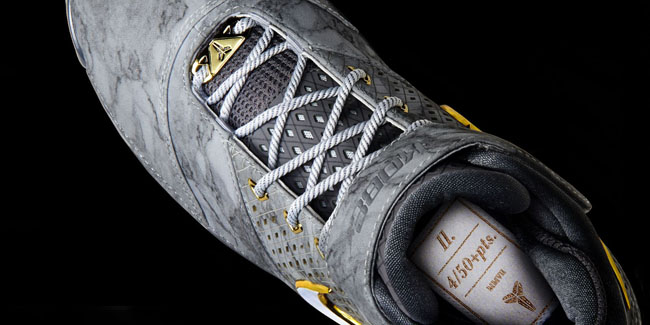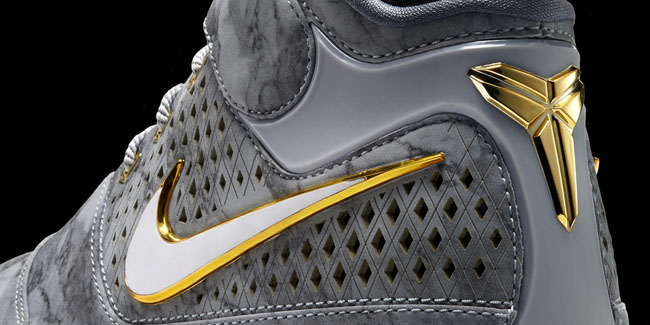 Kobe Prelude III - Drops 12/21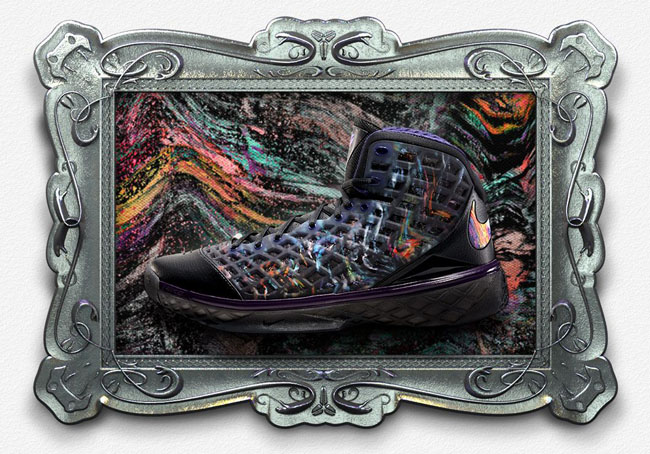 A lost Championship to the Boston Celtics serves inspiration behind the Kobe Prelude III.
"FURY IN FRESCO: THE MISERY OF A LOST CHAMPIONSHIP WAS PUT INTO BRUSHSTROKES WITH THE FRESCO THAT TAKES OVER THE KOBE PRELUDE 3."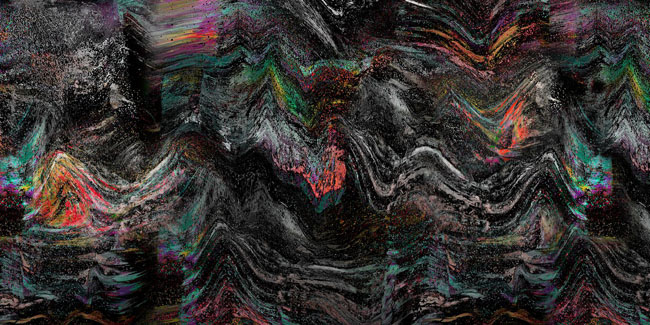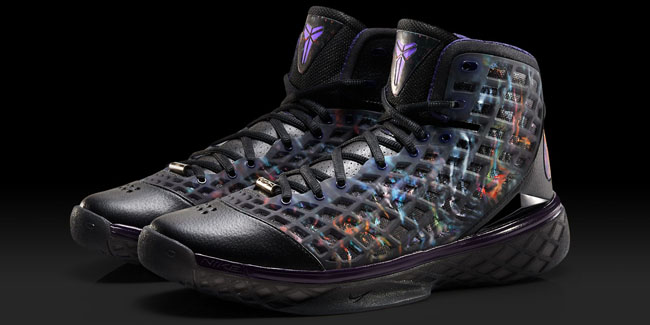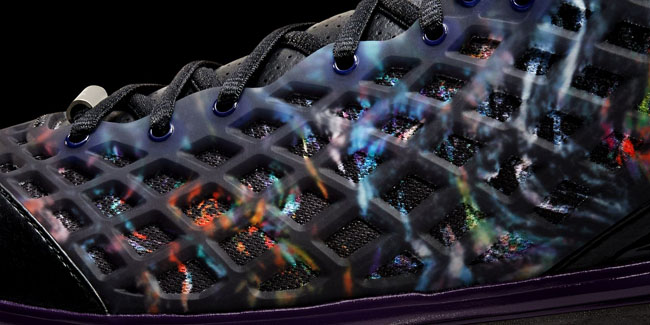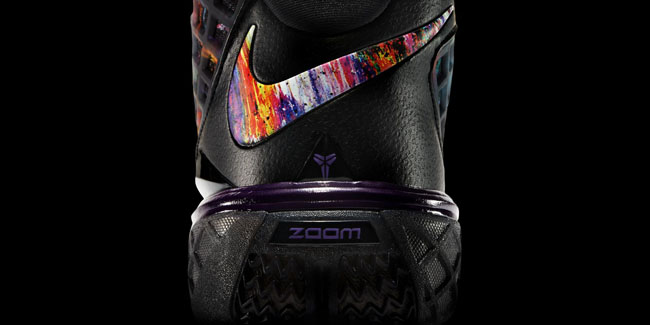 Kobe Prelude IV - Drops 12/28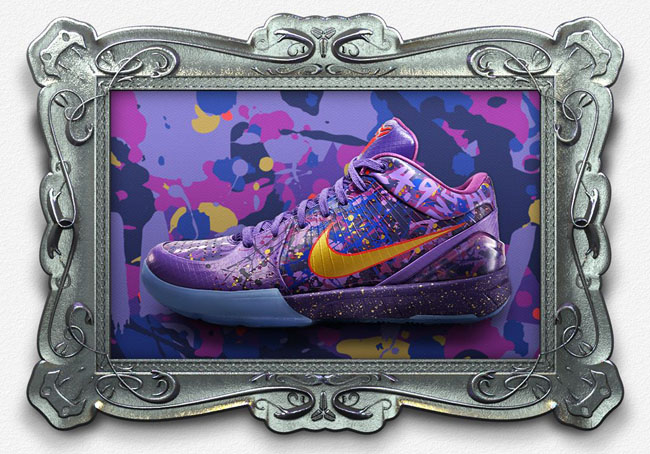 The Kobe Prelude IV commemorates Kobe's fourth Championship season.
"AMERICAN MASTER: THE UNRESTRAINED PERFORMANCE OF A CHAMPION IS PERFECTLY CAPTURED WITH ABSTRACT EXPRESSIONISTIC SPLATTERS THAT COVER THE CANVAS LIKE KOBE COVERED THE COURT."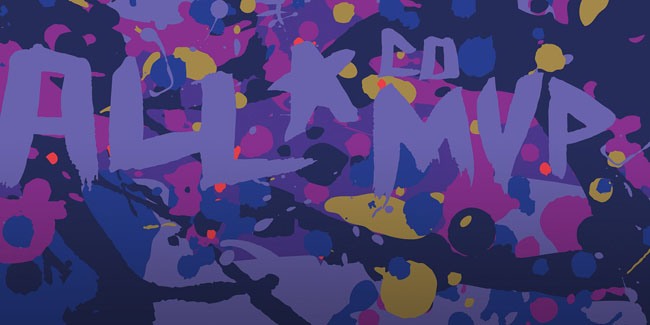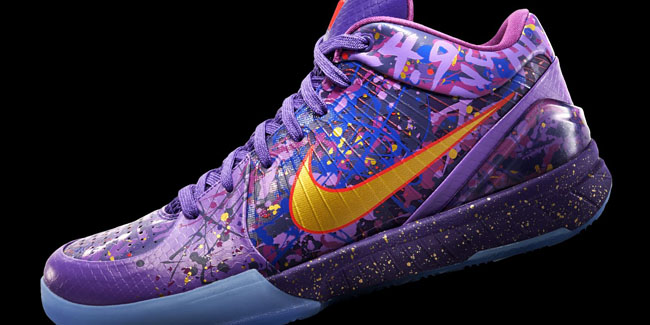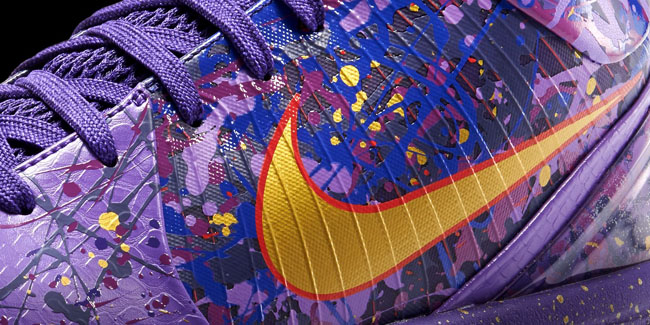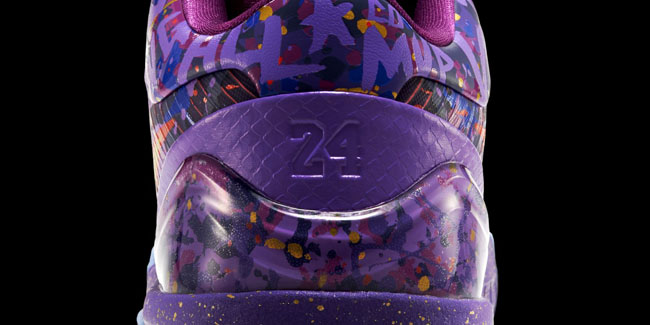 Kobe Prelude V - Drops 1/4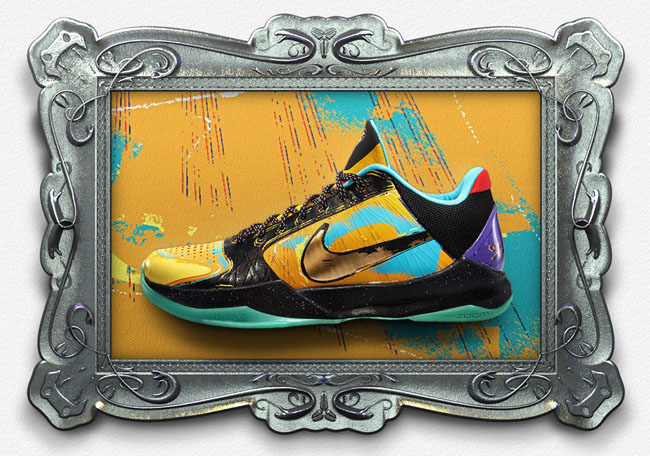 Kobe's fifth title, won against rival Boston Celtics is commemorated with this Kobe Prelude V.
"GOING POP: THE BOLDNESS OF CLAIMING ANOTHER TITLE AND SERVING JUSTICE TO BOSTON IS HIGHLIGHTED WITH THE BOLDNESS OF POP ART."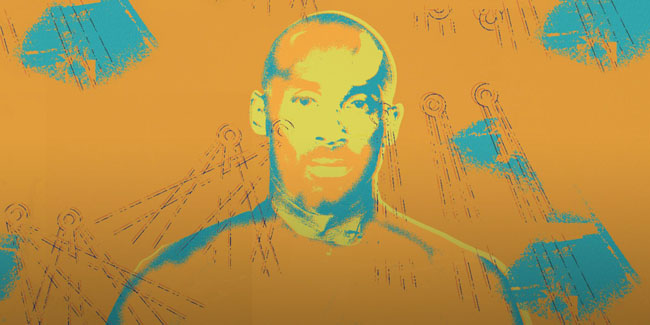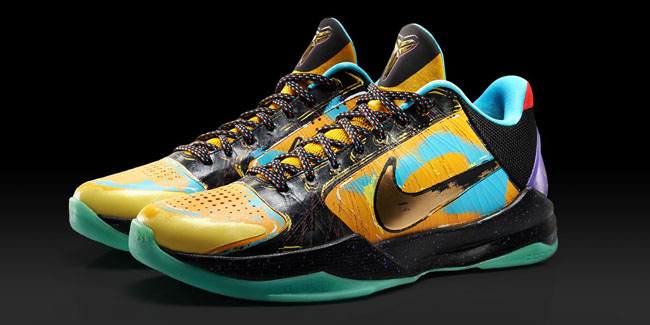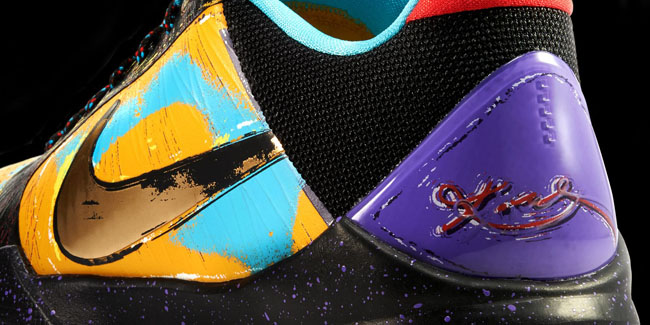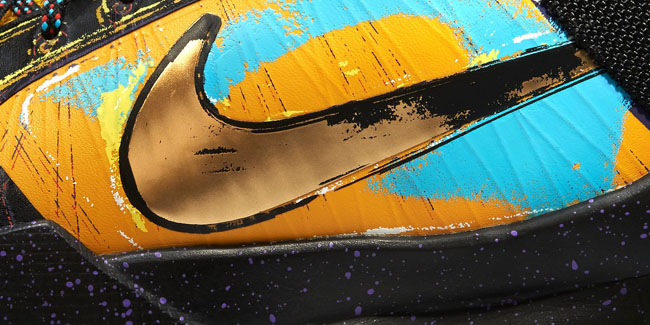 Kobe Prelude VI - Drops 1/11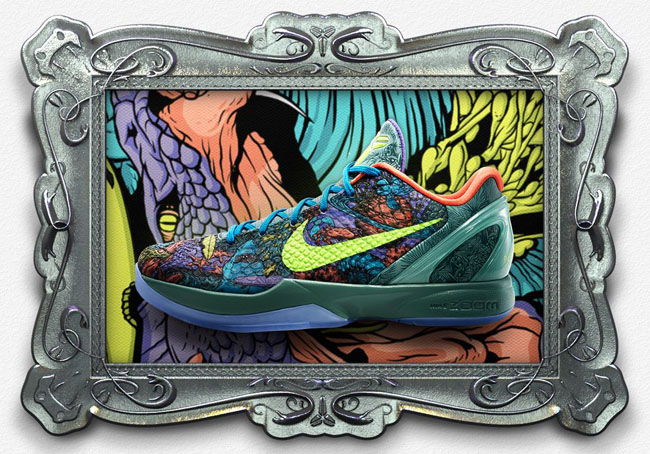 Kobe Bryant claimed All-Star MVP on his home court, while wearing his sixth signature shoe, as commemorated here by the Kobe Prelude VI.
"HOME TOWN PRIDE: INSPIRED BY THE WALLS OF VENICE, THE SIXTH SIGNATURE SHOE TAKES KOBE'S HEART FOR LA AND SHOWS WHAT IT MEANS TO REPRESENT THE CITY OF ANGELS."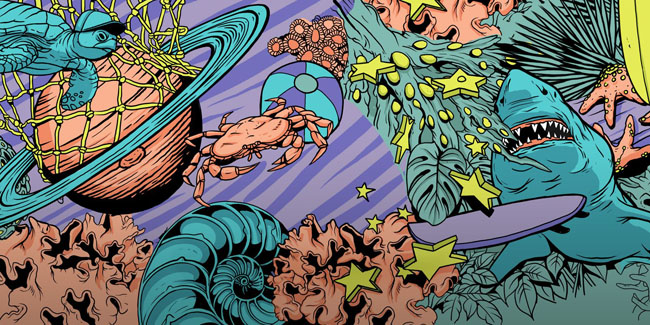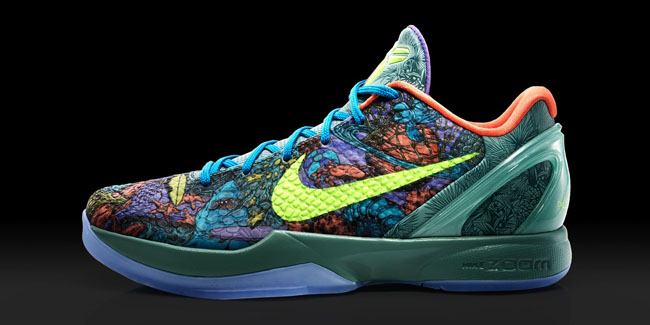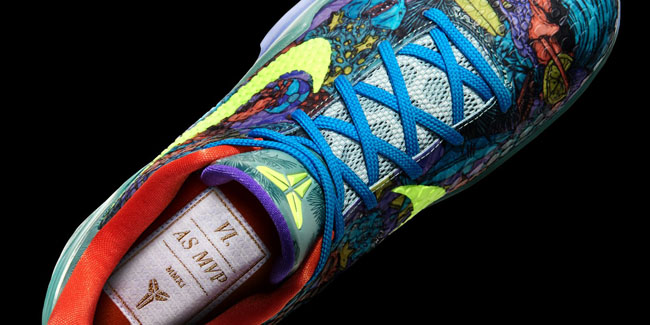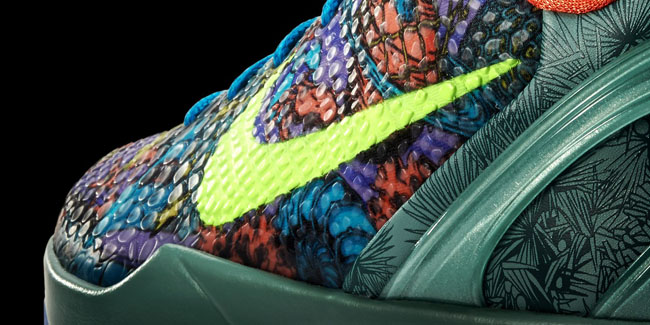 Kobe Prelude VII - Drops 1/18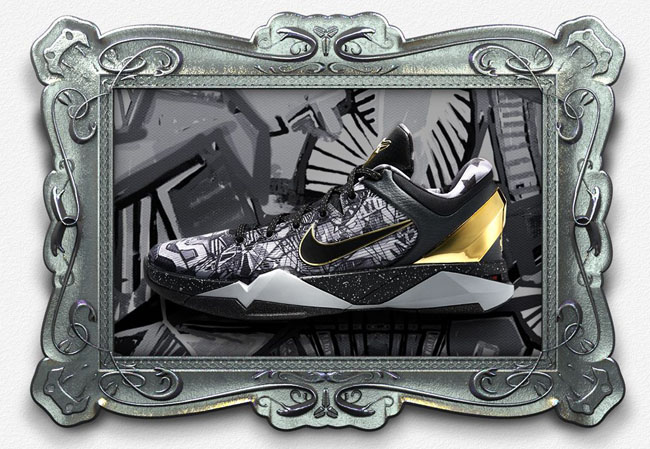 The Kobe Prelude VII helps pay tribute to his Gold Medal, won at the London Games.
"COMMANDING CUBISM: THE FIGHT FOR THE WORLD'S TOP TITLE IS BROUGHT TO LIFE WITH A CUBIST LOOK AT WHAT IT MEANS TO PLAY FOR GOLD."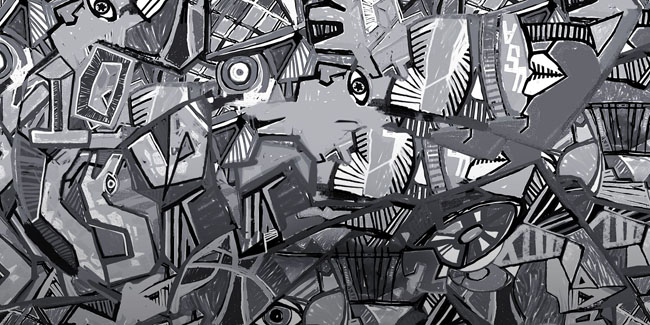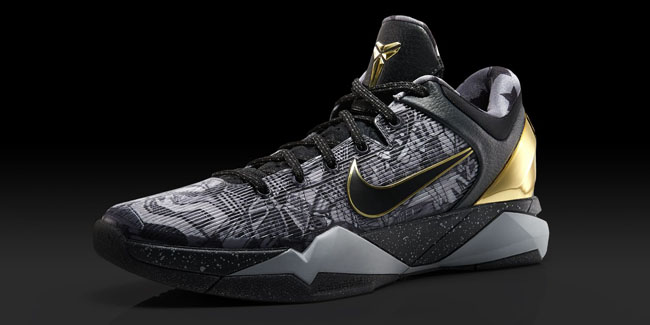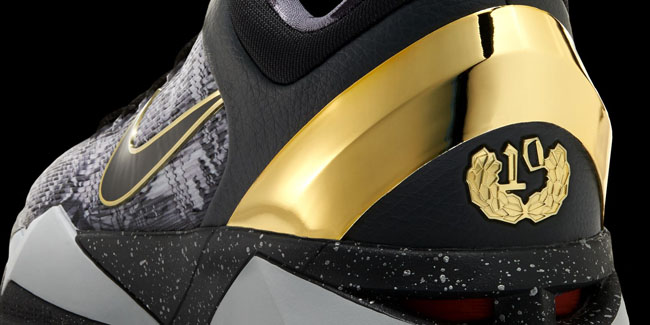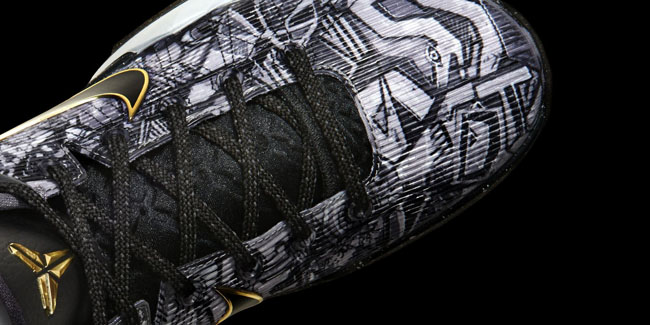 Kobe Prelude VIII - Drops 1/25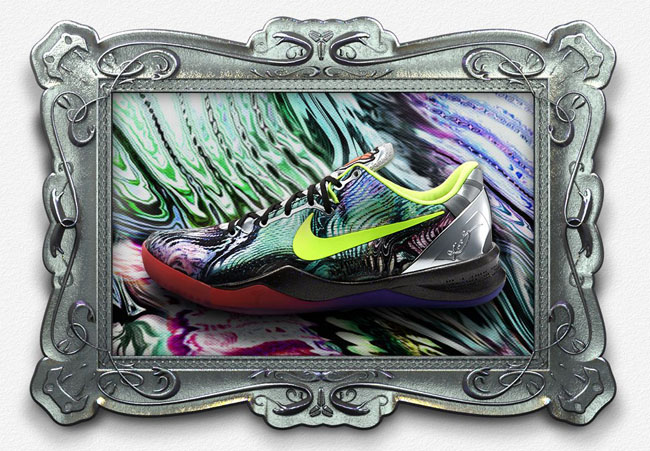 Kobe's injury-shortened season wearing his eighth Nike signature shoe inspires the Kobe Prelude VIII.
"CONTEMPORARY REFLECTION: CONTEMPORARY DESIGN ILLUMINATED A CONTEMPORARY OF THE GAME TOOK HIS TIME AWAY FROM THE COURT TO REFLECT ON HOW HE WILL RETURN TO IT."