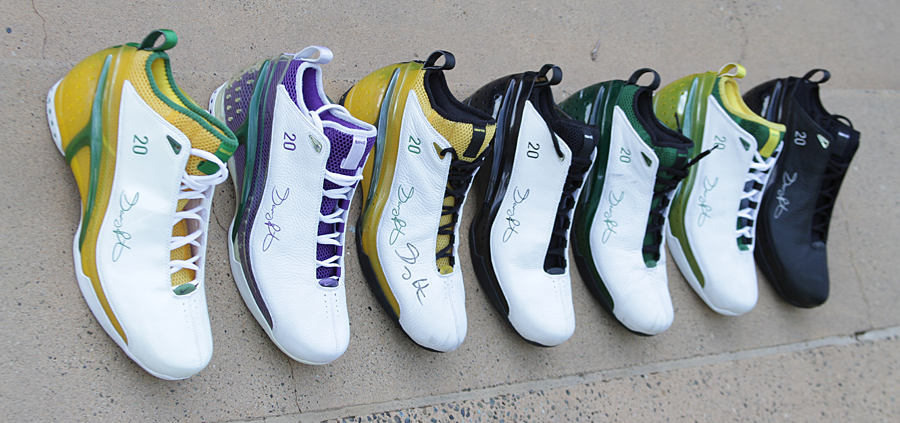 words & images // Nick DePaula
When it comes to Gary Payton PE collectors, there's no one really touching Byron Warouw. Not only does he own nearly every pair of PEs made for Gary Payton during the 1990's, but he's also got the complete set of all seven Zoom Ultraflight stitched signature PEs made for "The Glove."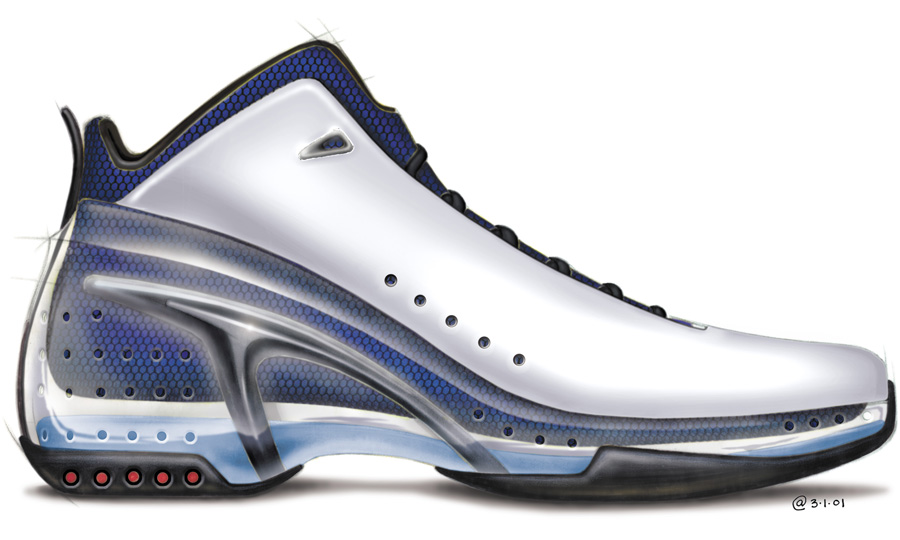 According to Byron, six different versions were made for GP to wear as a member of the Seattle Supersonics during the 2002-2003 season, and the pair pictured here was a late addition to the batch after the deadline day trade in February that sent Payton to Milwaukee.
Each pair of player exclusives in the set featured his jersey number "20" along the collar and cursive signature in place of the Alpha Project dots seen on general release pairs, with "The Glove" also lettered down the heel tab.
As for the model itself, Aaron Cooper, the shoe's designer, reveals that it was actually a helmet's shell that he and Eric Avar noticed while on a trip to a New York City sporting goods store that helped to inspire the Ultraflight.
"We were amazed by this translucent snow helmet," Cooper remembers. "You could see the structure of the foam underneath."
With that cue in mind, the design insight for the Ultraflight was born. The full grain leather upper was stitched onto a molded clear TPU shell that revealed a sandwich mesh full-length inner bootie beneath it. Cooper's rendering above remains one of the all-time footwear product designs.
The model might be ten years old now, but it still feels completely modern, a hallmark of Cooper and Avar's timeless basketball designs of the era. Headlined by Gary Payton, the Ultraflight has been one of Warouw's personal favorites among his extensive collection.
"I didn't even intend at first to do the whole set," Byron admits. "It wasn't like a set plan, but now I have them all."
Check out the clear shell "Bucks" pair below, and be sure to read our full interview with Byron to see a chunk of his impressive Gary Payton game-worn collection.