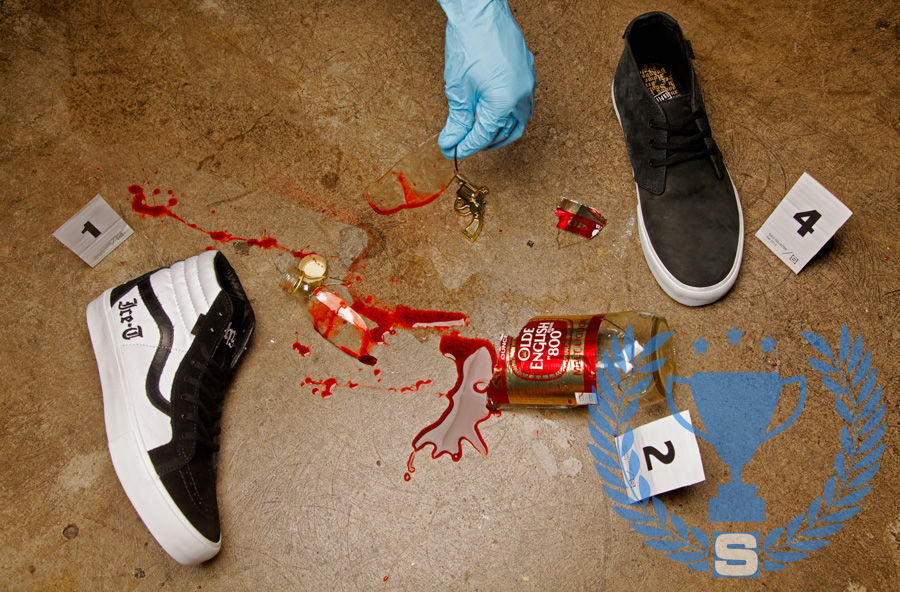 words // Luis Sanchez
Looking back on 2013 and the year it was for Vans, it is extremely evident the Cali skate shoe pioneers introduced some of the best collaborations we've seen over the past 12 months.
2013 included the tenth anniversary of Vans Vault, who celebrated the milestone this year with collaborations alongside Disney, WTAPS, DIemme and many more. The Syndicate division also made several strides in 2013, with their collaborative releases with ICE-T and Odd Future both earning praise as two of the best releases from Vans in 2013.
And as usual, 2013 also saw Supreme release several collections to coincide with their seasonal apparel selections. Supreme took inspiration from everywhere, drawing from Bruce Lee and New Order most notably, while also introducing a one of a kind velvet-based collection.
Continue on for a look at the ten best releases from Vans in 2013, according to Sole Collector.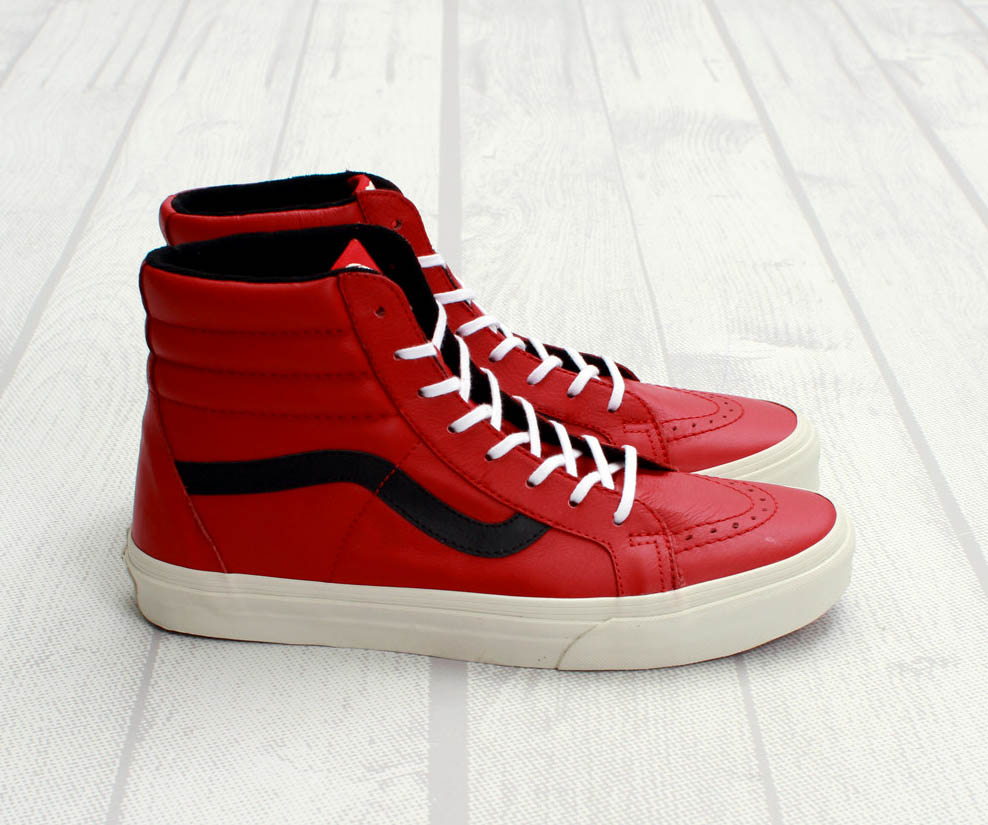 10. Vans Sk8-Hi Reissue - Chili Pepper
First on our list of best Vans for 2013 is the 'Chili Pepper' colorway of the Sk8-Hi Reissue. The premium built Sk8-Hi features a full leather build over a classic vulc rubber sole for one of the most premium looks we saw all year from Vans. The Sk8-Hi Reissue was also released in a Black/True Blue leather-based look.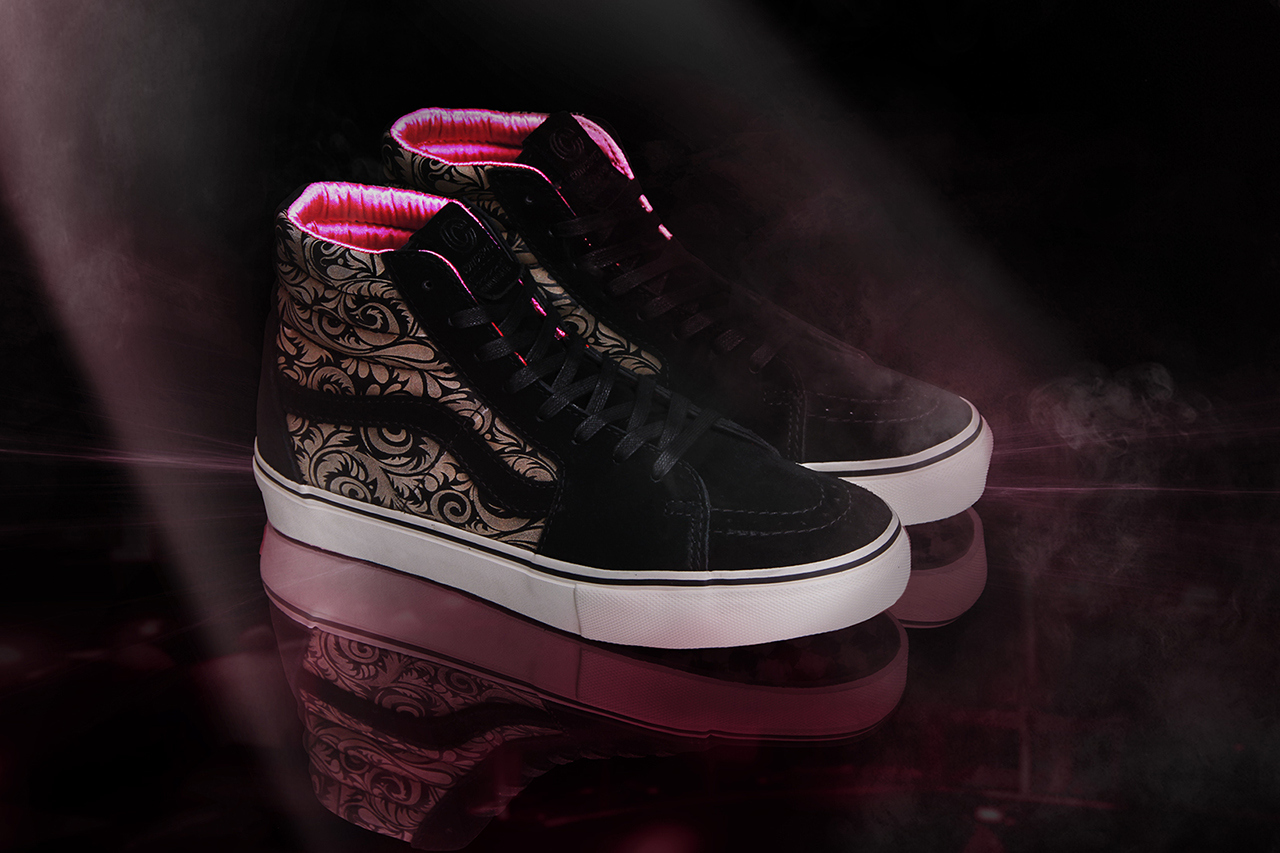 9. Concepts x Vans Syndicate Sk8-Hi "Combat Zone"
Collaborating with several brands throughout 2013, Boston's own CNCPTS also made noise this year with their take on the classic Sk8-Hi by Vans. Coming in at number 9, the 'Combat Zone' Sk8-Hi by CNCPTS takes on a design representing the former adult entertainment district in Boston, where all kinds of crime and prostitution once took place. The Sk8-Hi features a detailed design specifically inspired by the architecture, decor and interior of the clubs that once filled Boston's 'Combat Zone.'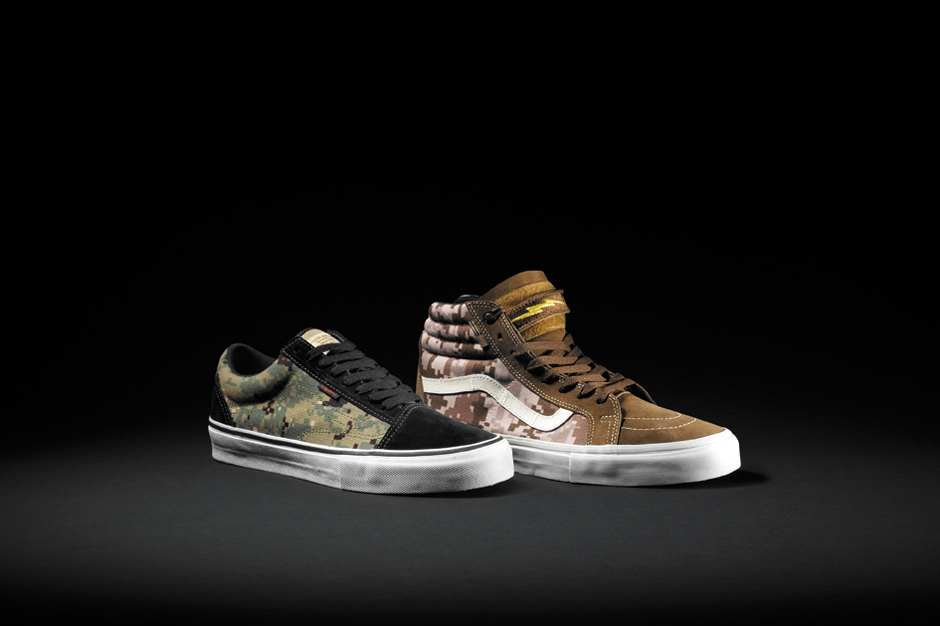 8. DEFCON "Digital Camo" pack
Not the first time they've come together, DEFCON and Vans Syndicate once again joined forces in 2013 for a special warfare 'Digi-Camo' pack featuring the Sk8-Hi Notchback 'S' and Old Skool 'S.' Both models were hit with digital camo patterns inspired by The Naval Special Warfare's AOR1 and AOR2 Camo. Velcro tongue patches, paracord laces and custom DEFCON patches furthered the military inspiration, helping earn the latest DEFCON x Syndicate collaboration a sure spot in our 2013 top ten.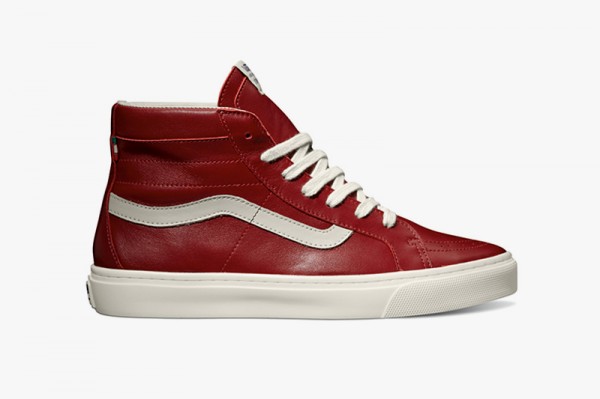 7. Diemme x Vans Vault Collection Sk8 Hi & Era
Italian artistry and Cali skate heritage came together on the Vault x Diemme Montebelluna Hi Lx, good enough for the number 6 spot in our list of best Vans releases of 2013. Released this past April, the Montebelluna Hi Lx was handmade in Italy and features a full premium leather build, minimal co-branding and a hand stitched cup sole for a incredibly high quality look.

6. OFWGKTA x Vans Sydnicate Old Skool Pro 'S' Collection
Rocking with Vans since the early days, it was no surprise to see Odd Future finally collaborate with Vans in 2013. The Golf Wang crew went with the Old Skool Pro 'S' for their first-ever Vans collaboration, cooking up four impressive colorways which heath feature 'Golf Wang' branding and subtle cat graphics over the tongue and footbeds. The pack released in limited quantities over the summer and was one of the most talked about Syndicate releases of 2013.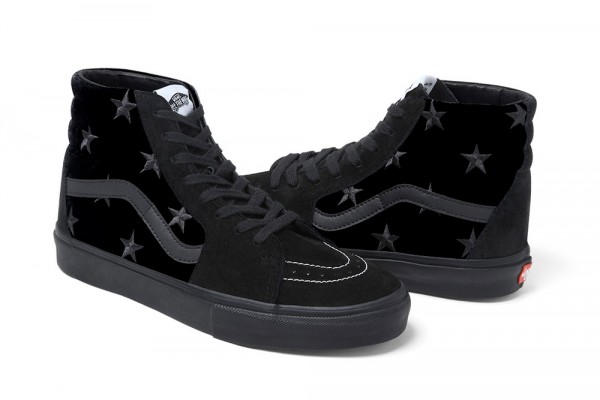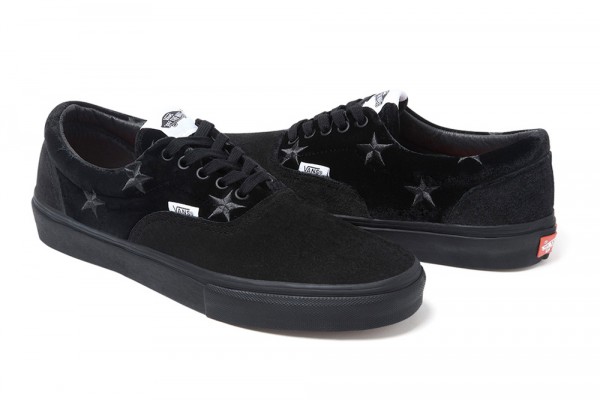 5. Supreme x Vans Velvet Collection
One of several collaborations with Supreme released this past year and not the only one on our list, we see the Supreme x Vans Velvet Collection occupying the number 6 spot in our best of 2013 for Vans. Introduced back in September the Velvet Collection by Supreme and Vans featured both the Sk8-Hi and Era models, each covered with high quality suede and embroidered velvet in three matching colorways. Black/Black, Dark Blue/Black and Burgundy/Black.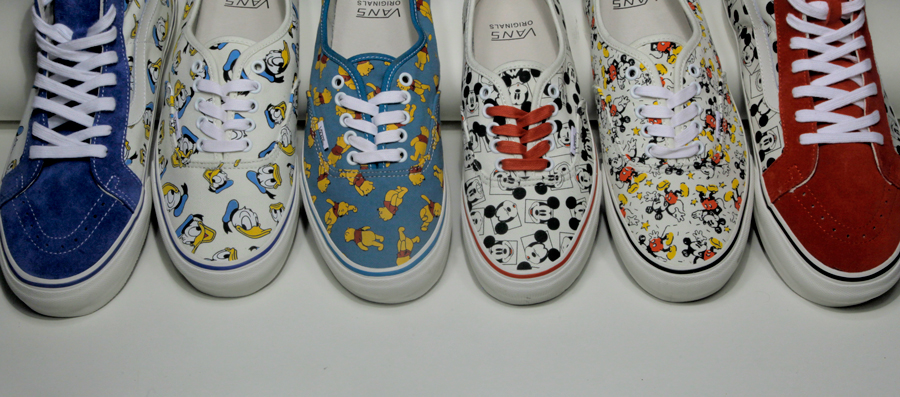 4. Disney x Vans Vault Collection
Helping kickoff the brand's ten year anniversary celebration, Vault by Vans joined forces with Disney for a selection of styles featuring character prints originally designed by Disney in the early 80's. Each print was discontinued til just before the collaboration came to life, taking over classic Vans styles recreated in original form. The impressive collection saw once long-gone Mickey Mouse and Donald Duck patterns put to use over the Authentic LX and Sk8-Hi LX, while an original Winnie the Pooh print also took over the Authentic LX.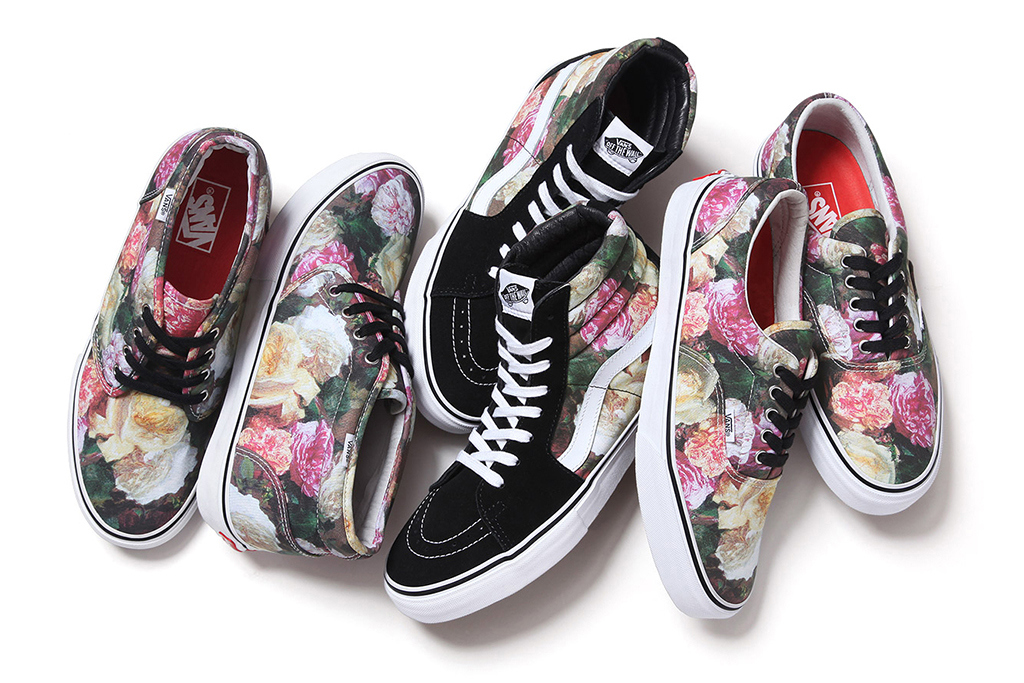 3. Supreme x Vans 'PCL' Collection
Supreme's latest collection on the list is their much-loved Spring/Summer '13 Vans delivery featuring the Sk8-Hi, Chukka and Era in designs inspired by New Order's Power, Curruption and Lies album. The Peter Saville-designed album cover featured art inspired by French artist Henri Fantin--Latour's A Basket of Roses painting, which was then re-used by Supreme over the Vans Sk8-Hi, Chukka and Era more than 30 years later.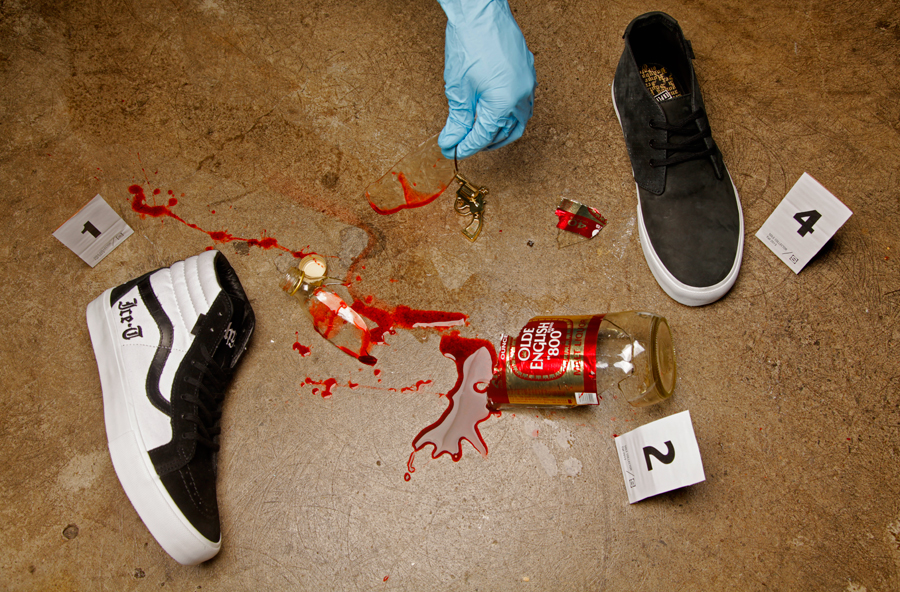 2. ICE-T x Vans Syndicate 'Rhyme Syndicate' Collection
Easily taking the crown for the most creative collaboration of the year is the 'Rhyme Syndicate' Collection by Vans Syndicate and ICE-T. The one of a kind collab featured Old English lettering embroidery over both the Sk8-Hi OG 'S' and the Chukka Decon 'S,' along with gold-plated pistol keychains, sock liners covered in ICE-T's lyrics and matching boxes for each pair. Arguably the most impressive element of the collab though, each pair arrived in miniature-sized body bags.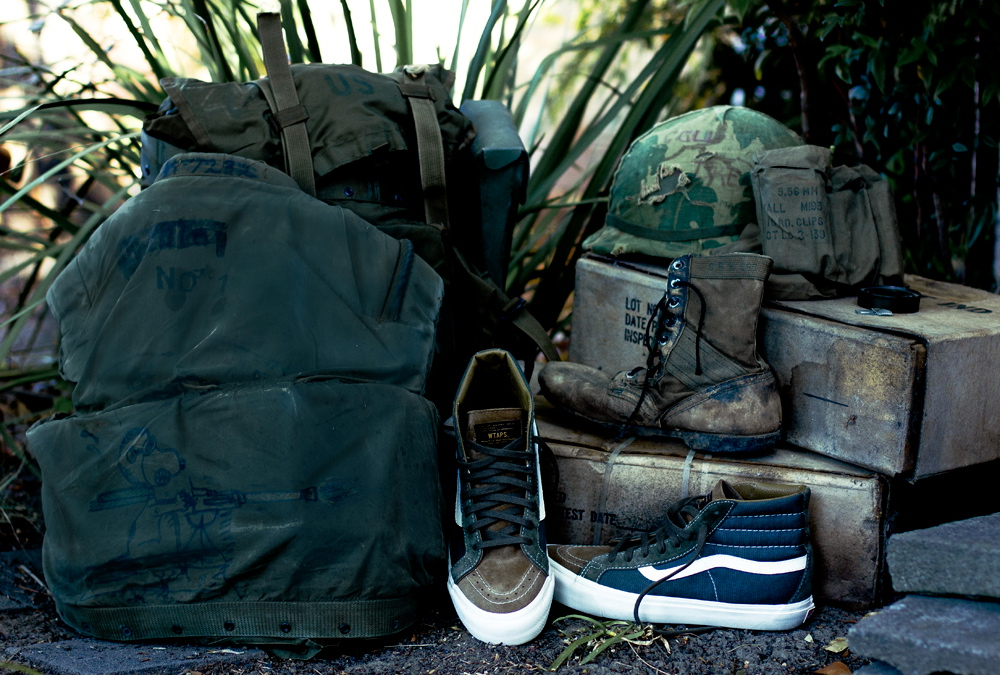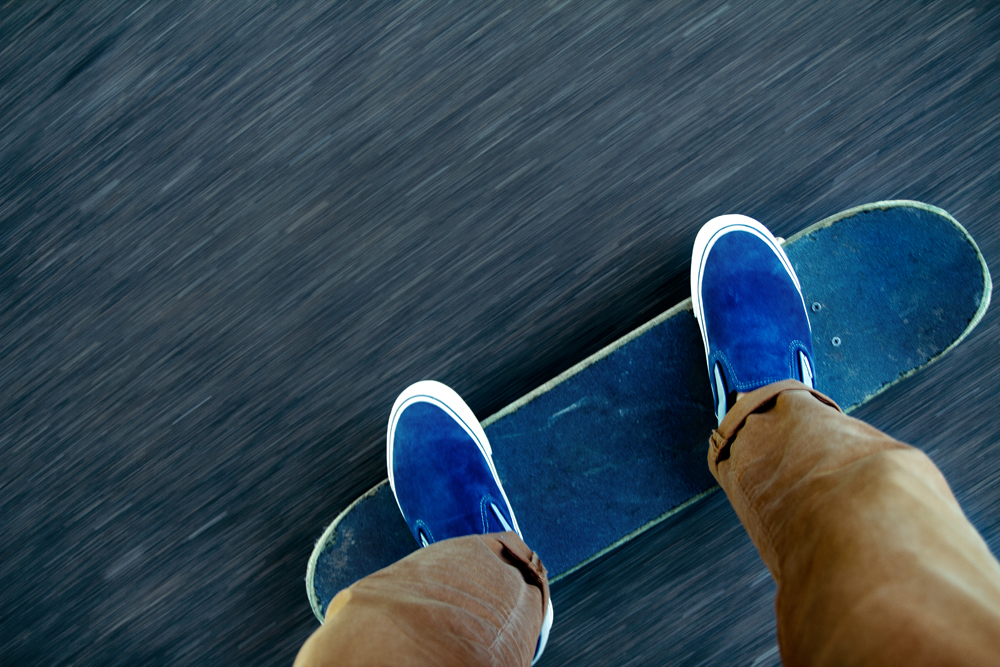 1. WTAPS x Vans Vault Collection
Taking our top spot by a slight margin when it comes to Vans in 2013 is the much talked about WTAPS x Vans Vault Collection. Shared in an exclusive interview by SC earlier this year, the collection featured a number of classic models such as the Sk8-Hi, Chukka and Slip-On in 'Army-Navy' inspired designs.
Both Sk8-Hi styles designed by WTAPS worked with materials used on the same N1 Deck Jackets originally worn during WW II, while Winos provided the inspiration behind both pairs of the Chukka by WTAPS. Paying homage to Vans' roots, WTAPS went with an original colorway over the Slip-On and upgraded the timeless original look with premium materials.
WTAPS hit us with easily one of the most detailed, yet still simple and wearable collections of 2013, making it hard to argue against our top release of 2013 from Vans.