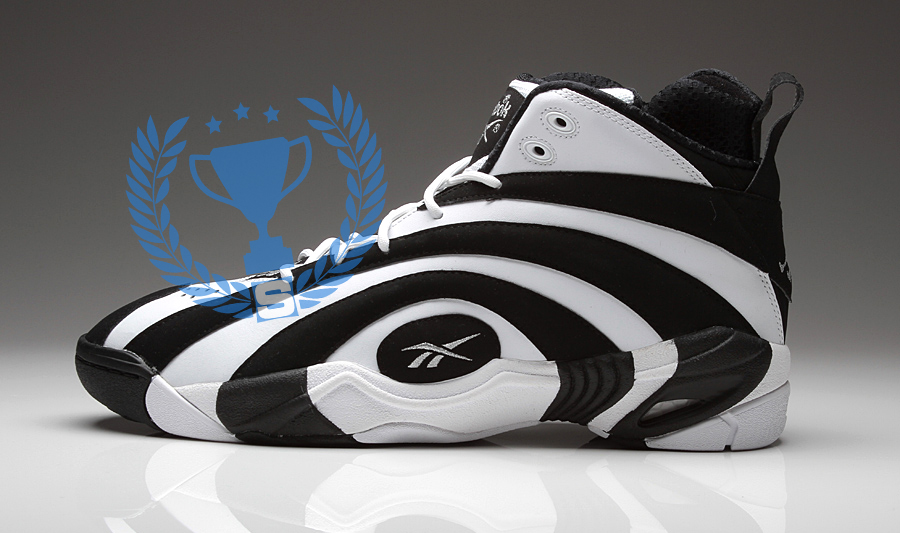 words // Zack Schlemmer
When Swizz Beatz shouted it like a prophecy, initially some folks were (rightfully) skeptical. However, a strong 2013 has proved that Reebok is definitely back. Much of the credit is due to the Reebok Classics department and a steady flow of archival models re-released all year. For the veteran collectors it was a welcome onslaught. For the average sneaker head, the name Reebok rang true for the first time in years. Each month, the brand unleashed at least a couple of great new shoes, and also got plenty of help from various shops and their collaborative editions of the classic silhouettes.

Now that the year is coming to a close, it's time to make sense of it all. These are our ten best releases of 2013 from Reebok.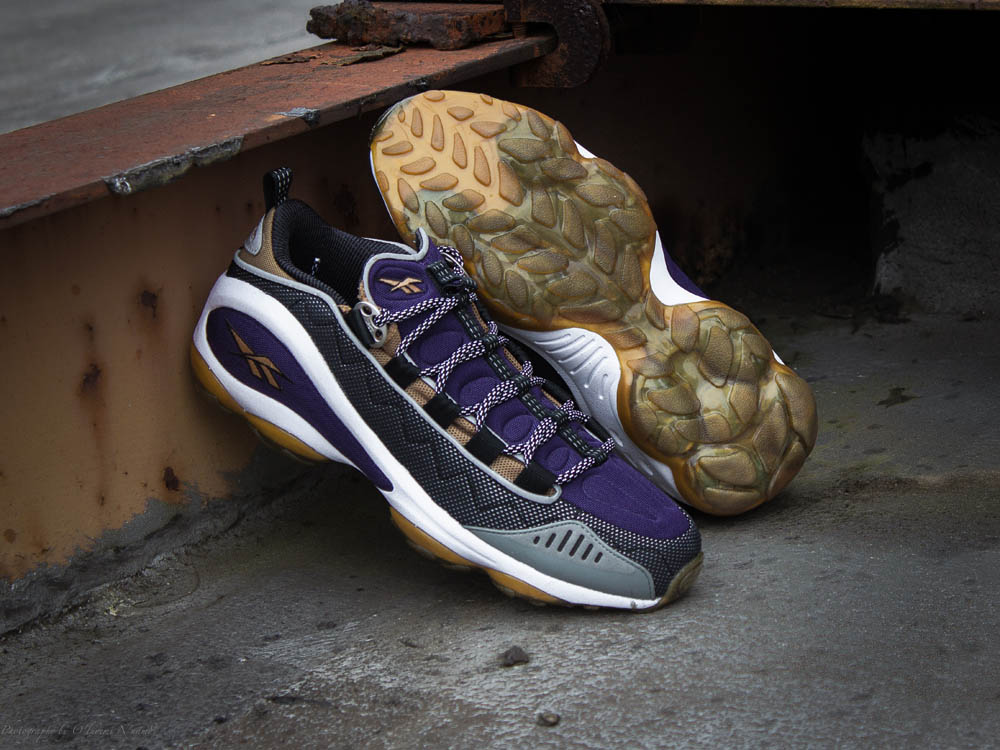 10. DMX 10 Run Retro – Released February 2013
One of Reebok's coolest running shoes ever hadn't been seen in roughly 15 years, and its still a bit under appreciated. Cult fans of the first DMX-cushioned runner were delighted this year, as the DMX 10 Run returned in a number of both original and fresh new colorways. Hopefully it'll stick around for awhile—there's some potential still untapped in the silhouette.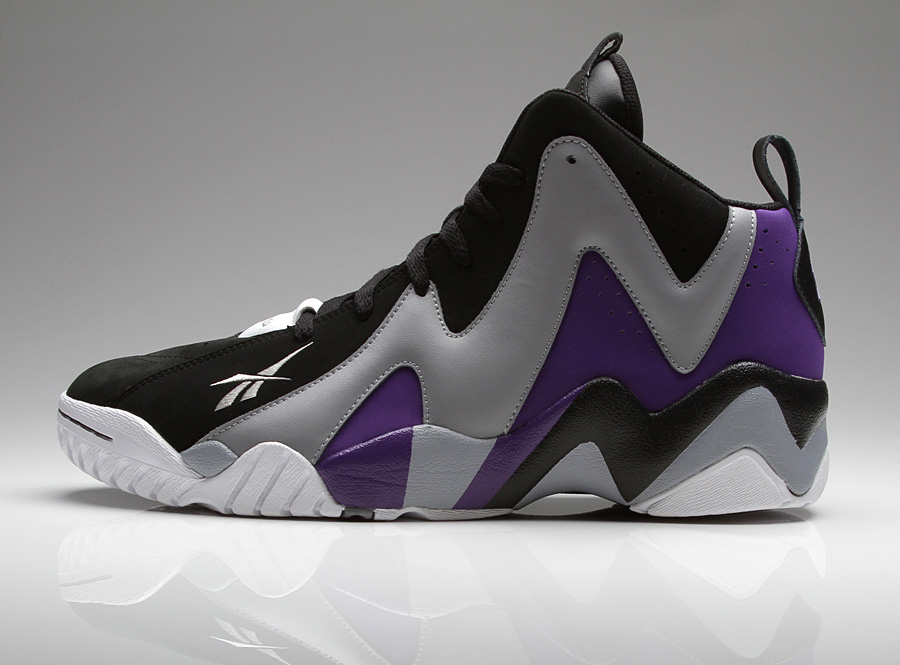 9. Isaiah Thomas Kamikaze II PE - Unreleased
These didn't actually release to the public, but they're just too nice to leave off a best of the Vector list. After some questionable general release colorways for Shawn Kemp's iconic Kamikaze II, Sacramento Kings point guard Isaiah Thomas' pair shows how great a non-OG colorway of the shoe can be when done correctly.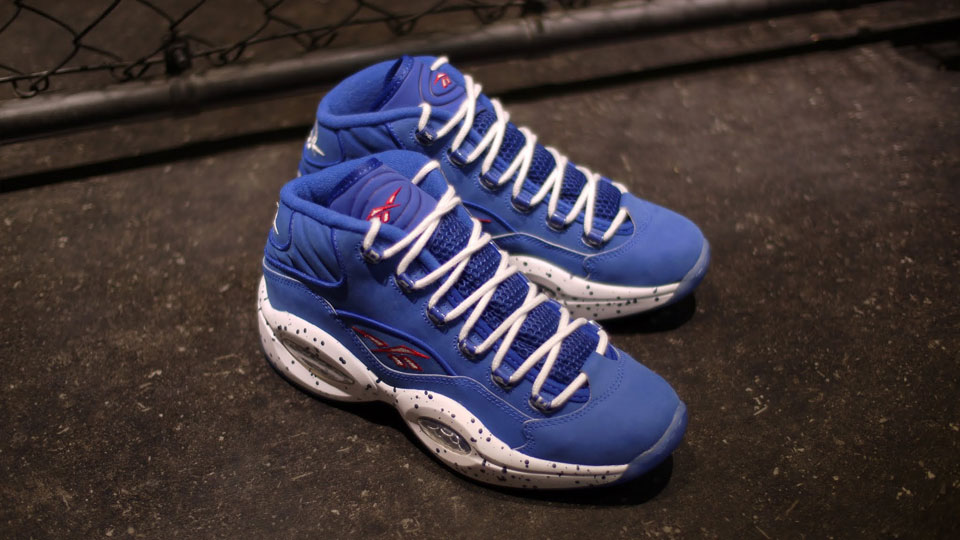 8. Question Mid "#1 Pick" – Released August 23, 2013
The best general release non-OG colorway from Reebok all year, these look like a collab shoe--but aren't! Reebok killed it on this pair of the Questions inspired by Allen Iverson's #1 spot in the 1996 NBA Draft. Outfitted with blue nubuck, speckled midsoles, and completed with "1" on each heel, the whole idea is a great example of retro story telling.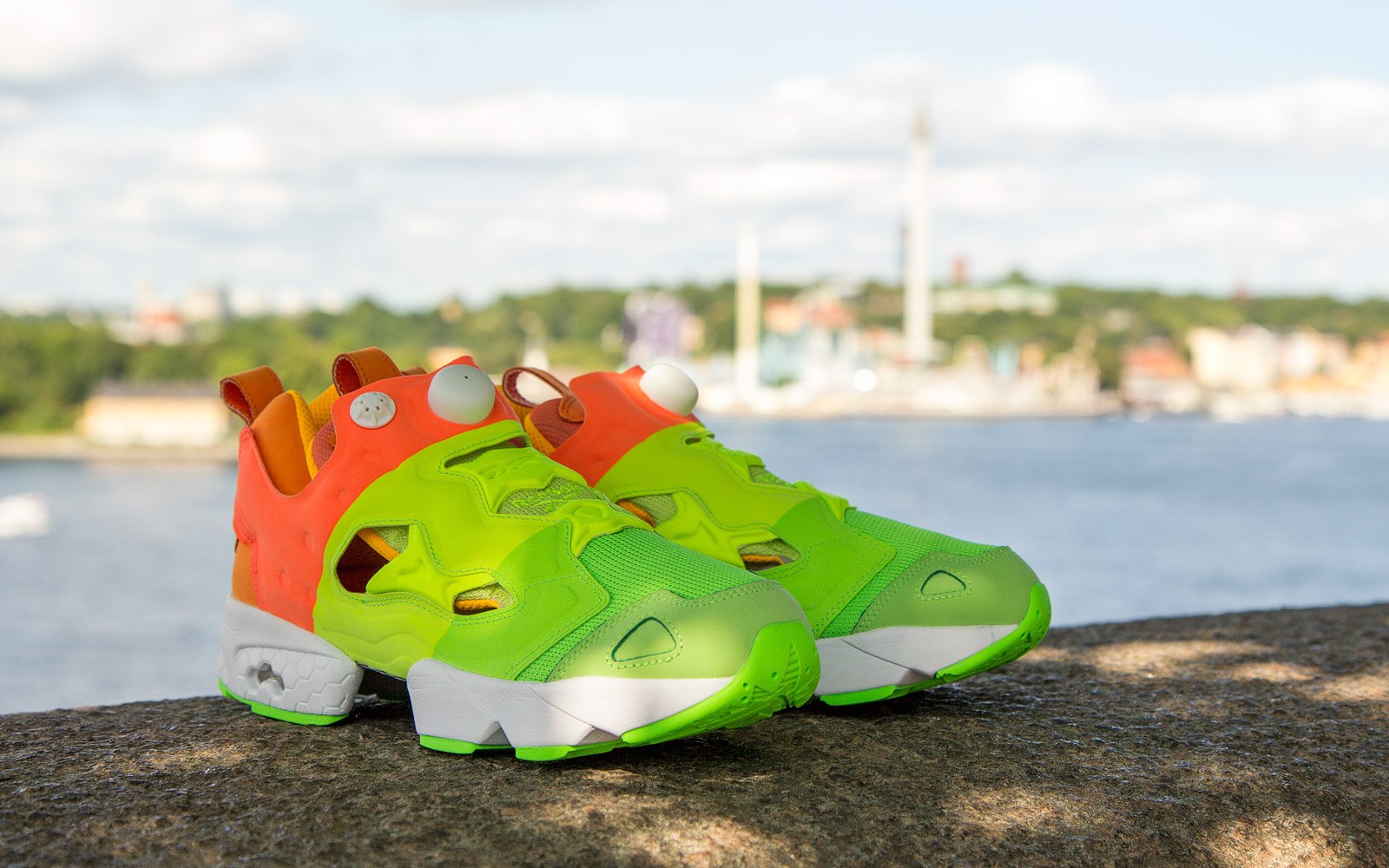 7. Sneakersnstuff Pump Fury "Popsicle" – Released July 31, 2013
Major respect to Sneakersnstuff! The Stockholm-based store managed to debut one new collab with Reebok every month of 2013. That's right, twelve shoes in twelve months. While SNS had a number of great shoes—like the "Crocus" Question and "Polkagris" Kamikaze II—the "Popsicle" colorway for the Pump Fury best embodies the spirit of the original model. Because what's a Fury without a funky colorway?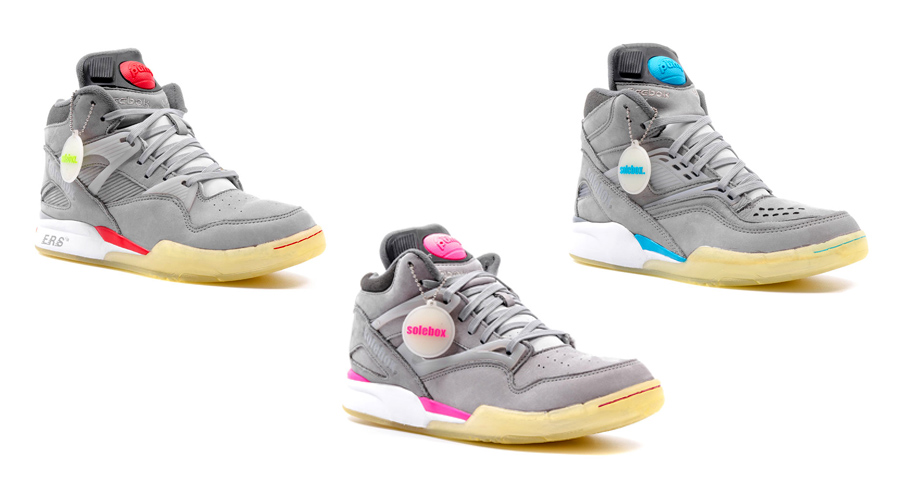 6. Solebox "Glow in the Dark Pack" – Released Various Dates
Berlin's Solebox always does a top-notch job on each of their collabs, and this pack of the Pump Twilight Zone, Pump Omni Lite and Pump Omni Zone was no exception. Each Pump in the pack is thoughtfully crafted in a premium buttery-smooth grey nubuck upper, and then playing with light as many ways as they could, Solebox added glow in the dark outsoles, reflective silver tongues and TPU lace stays that change color in sunlight. Even though each shoe released at different times throughout the year, the trio is best treated as a pack.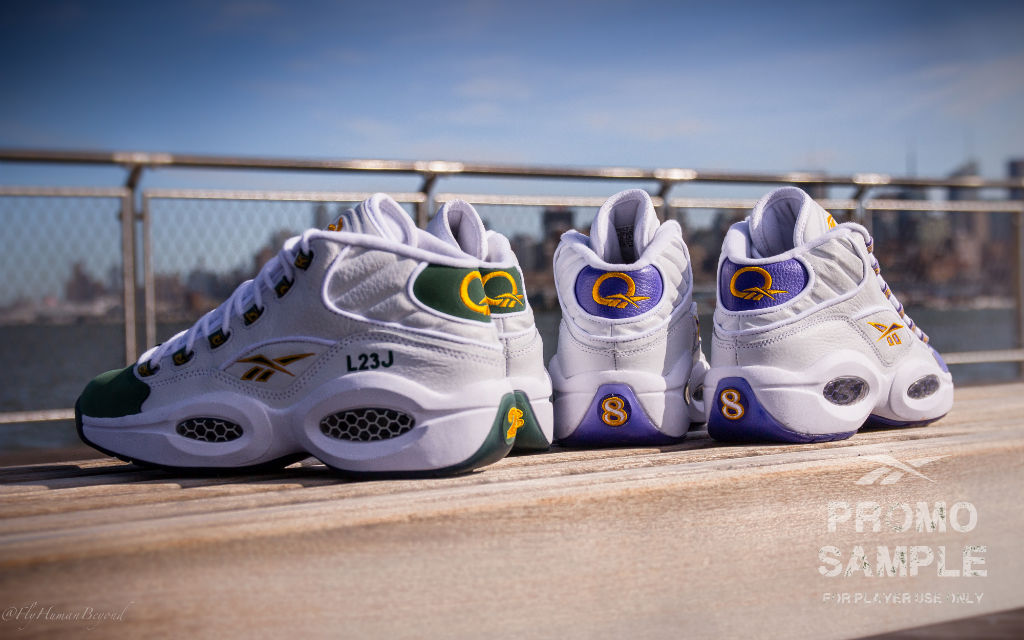 5. Packer Shoes "Player Use Only Pack" Question – Released October 19, 2013
With the genius idea of reproducing both Kobe and LeBron's player edition Questions from respective rendezvous with Reebok, Packer Shoes had a definite slam dunk with this "Player Use Only" pack. This was also one of the most unique collabs ever, since each shoe has actually been produced before, although never released to the public. How exactly did Reebok get away with this? Not sure. Just be glad they did.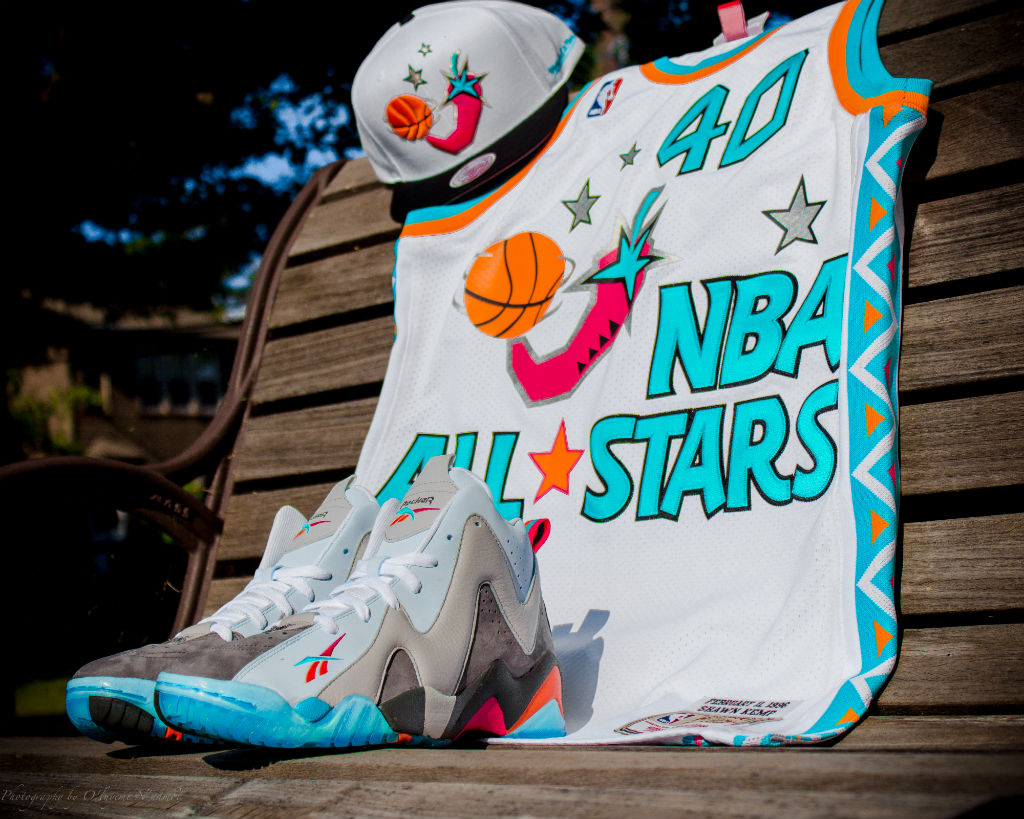 4. Packer Kamikaze II "Remember the Alamo" – Released August 2, 2013
From one Packer collab to another. The "Remember the Alamo" Kamikaze II, was inspired by Shawn Kemp's participation in the 1996 All Star Game and the event's unforgettable uniforms. Released as part of a capsule collection with Mitchell & Ness including Kemp's jersey, a caricature t-shirt and a hat, in many people's eyes this was Reebok's best collab shoe of the year.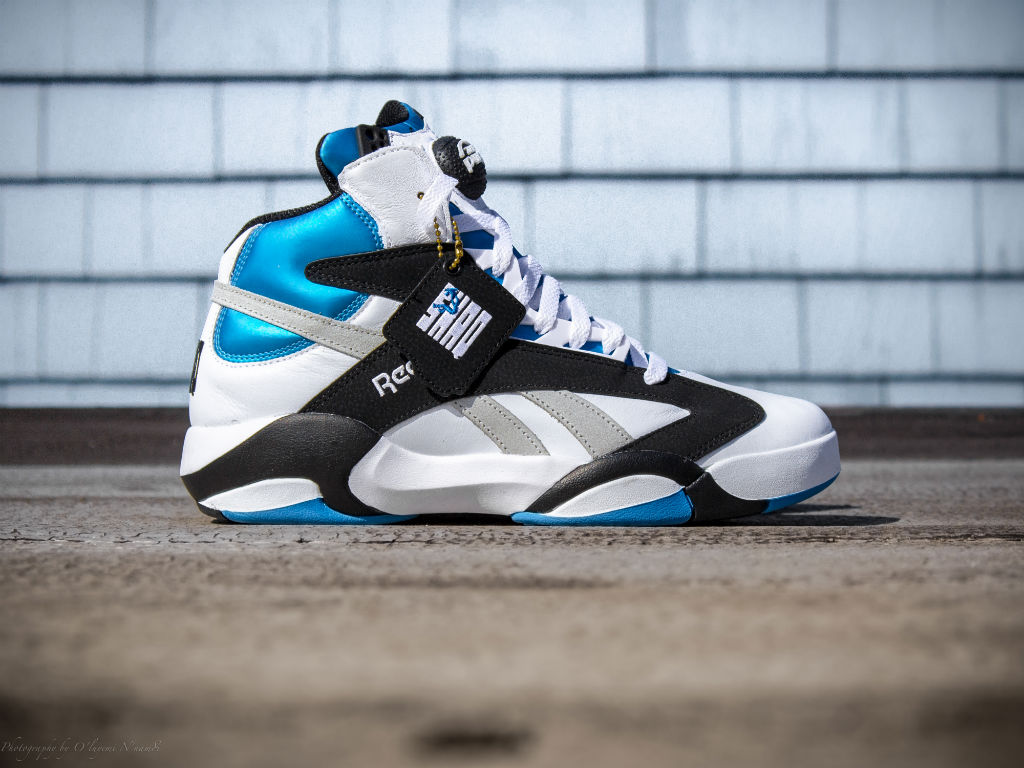 3. Shaq Attaq "Orlando Home" – Released April 19, 2013
The Shaq Attaq is baq! For the first time since it's original release in 1992, Shaquille O'Neal's first signature shoe returned to retail in 2013. But not for long... all pairs sold out faster than Shaq tearing down a backboard.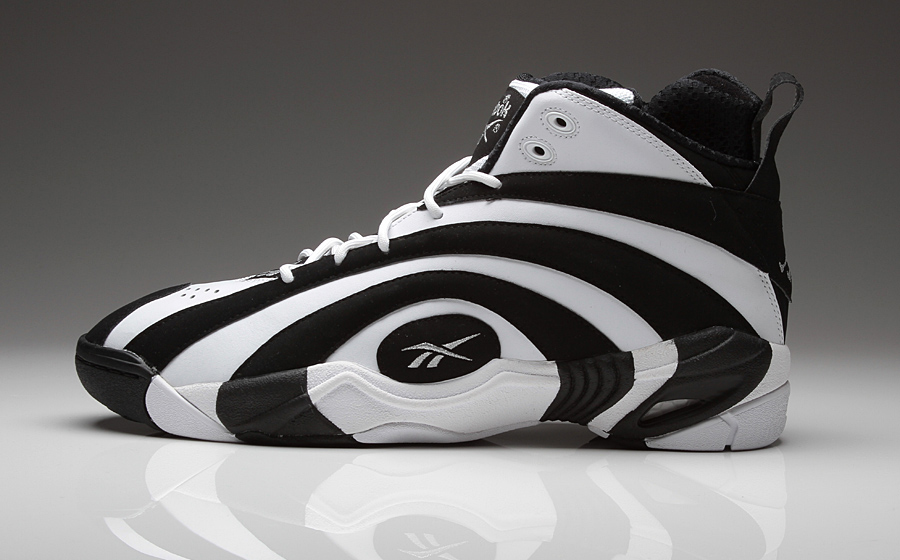 2. Shaqnosis "Black/White" – Released July 12, 2013
Ask and ye shall receive. After years of waiting and begging, Reebok finally blessed us all with a return of the most hypnotizing shoe ever. Some will argue that the Shaq Attaq is better, but these are definitely the Shaq signatures most people have been waiting for.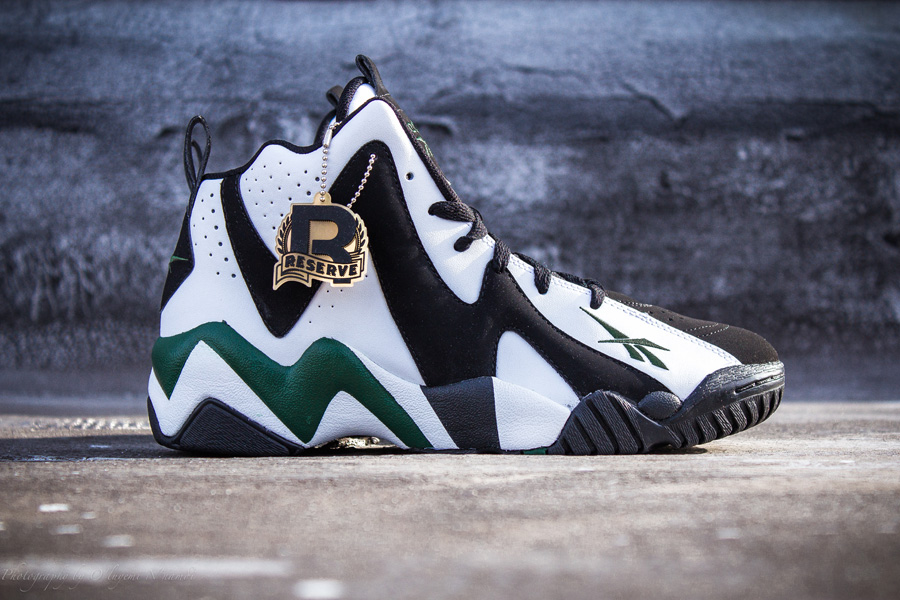 1. Kamikaze II "OG Sonics" – Released January 18, 2013
Finally!! Always at the top of most of our "Please Retro" lists for years now, the Kamikaze II can finally be crossed off. The bold design of Shawn Kemp's second signature shoe defines everything great about Reebok in the mid 90's. The brand was kind enough to bring back all of the shoe's original colorways (which could each have a spot on the list), but none are more iconic than this "Sonics" colorway that the Reignman wore during the 1996 NBA season.