words // Brennan Hiro Williams
Today, collaborations are more plentiful than ever in the footwear industry. The 'X' is ubiquitous, and many of the grinches out there won't hesitate to tell you how 'tired' and 'useless' the concept has become. The reality is, when done right, collaborations are the synapses connecting people and cultures, helping the sneaker world continue to develop and grow. In other words, they're as important as ever.
This year's best collaborations span the globe, coming from Europe, Asia and both coasts of the United States. Some of them feature killer colorways, while some just tell a great story. All of them generated a ton of buzz in 2013.
To choose only 10 projects was difficult, and many worthy candidates will not be mentioned here (though several more will be mentioned in the next issue of Sole Collector for the iPad. Be on the lookout for that). You might not agree with our selections, but that's what the comment section is for.
Did you favorite make the list? Read on to see our picks for the 10 Best Collaborations of 2013.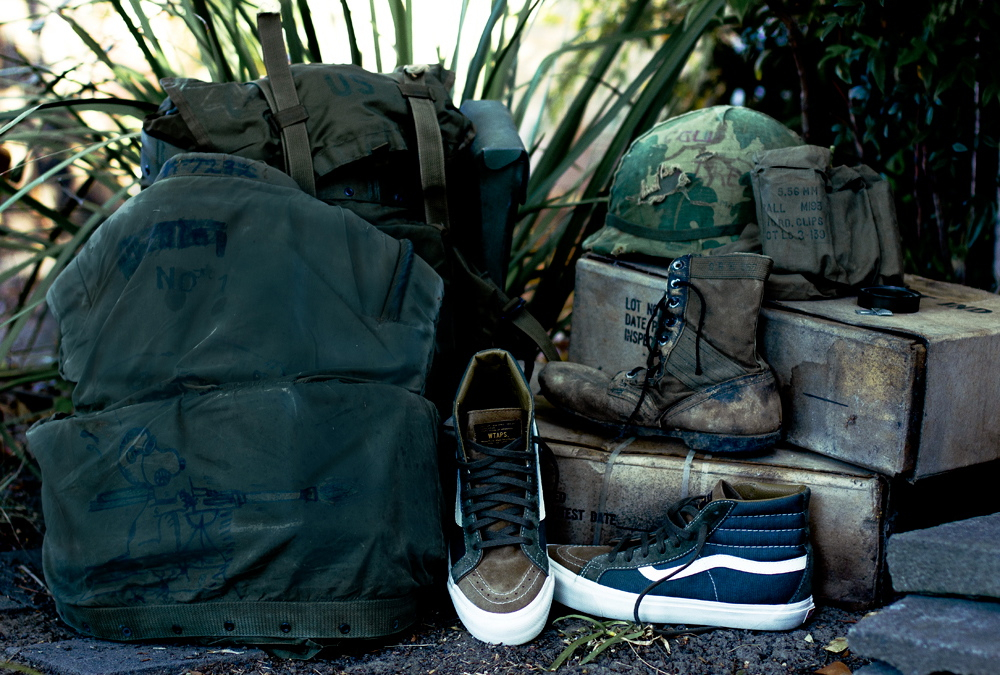 10. WTAPS x Vans Vault Collection
A collaboration one decade in the making, Tokyo's WTAPS teamed up with their friends in Southern California to celebrate the 10th anniversary of Vans Vault. As detailed in our recent interview with Vans Vault, the three-model, six-colorway set serves as a retrospective of sorts, utilizing concepts drawn from the rich heritage of both brands – a reminder that, even in an era of new technology and constant innovation, we cannot ignore the importance of history.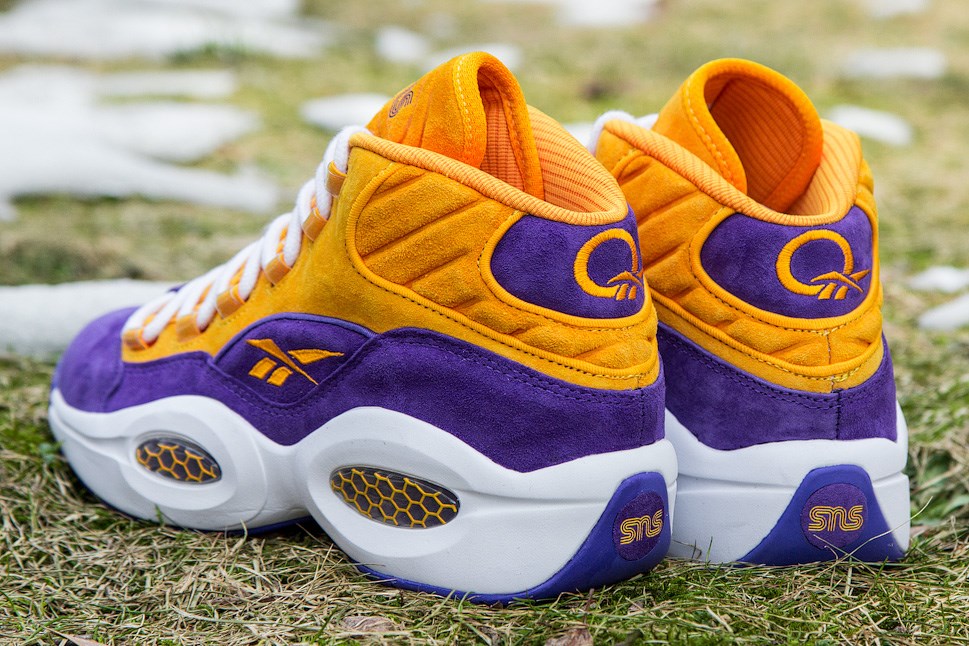 9. Sneakersnstuff x Reebok Question Mid 'Crocus'
After working with Reebok on a yearlong collaboration project, Sweden's Sneakersnstuff gave us plenty of great options to choose from, including the Pump Fury 'Popsicle' (included in our 10 Best Reebok Releases list) and the Court Victory Pump 'Crayfish Party.' In the end, we chose the 'Crocus,' a uniquely Swedish concept expressed through one of Reebok's most iconic silhouettes. Inspired by the Crocus flower, one of the first flowers to bloom after the cold Swedish winter, the 'Crocus' Question Mid celebrates the coming of spring with warm shades of purple and gold covering a rich suede upper. Mycket bra, indeed.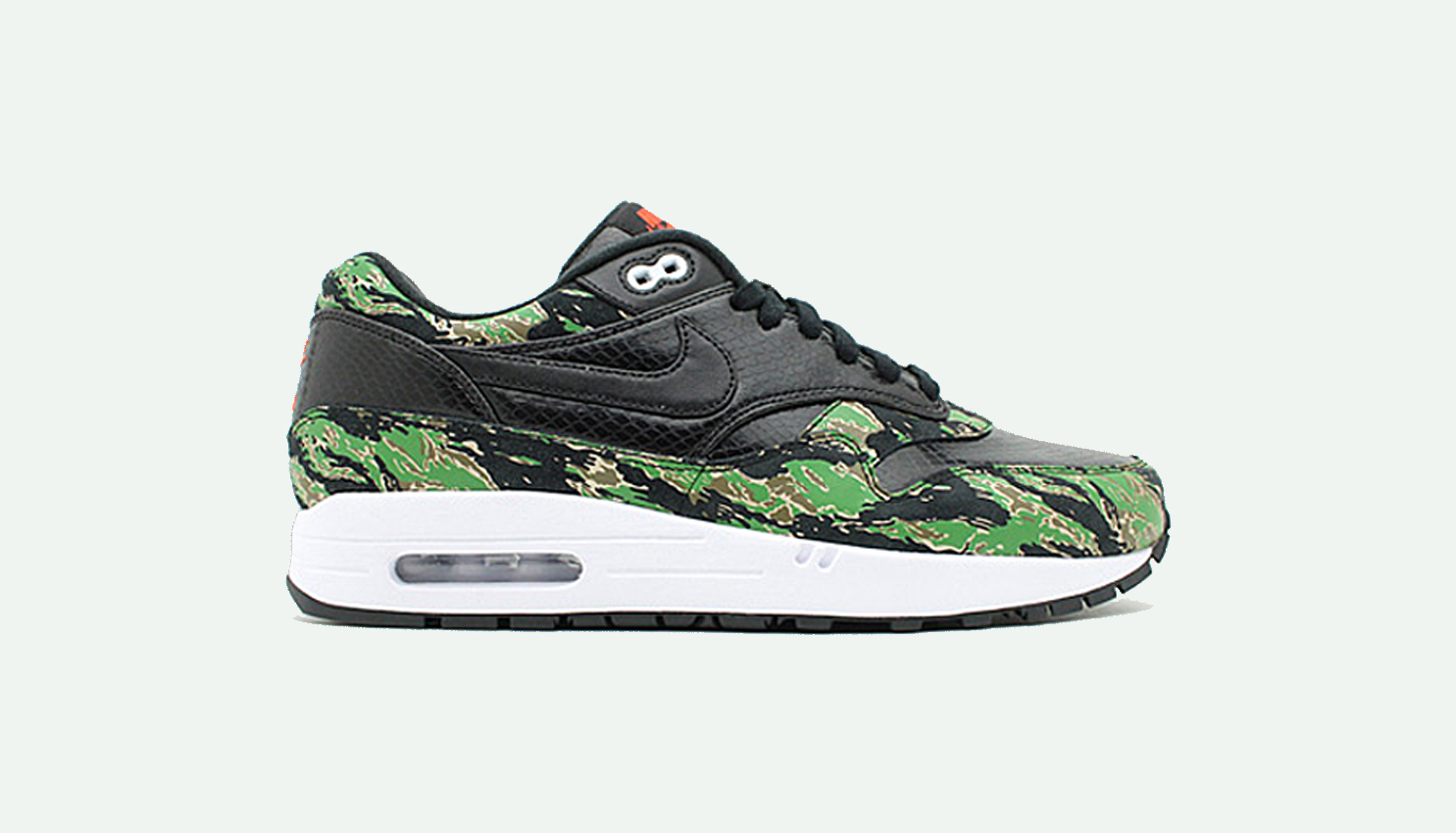 8. atmos x Nike Air Max 1 'Animal Camo'
The legendary Tokyo retailer continued to solidify its legacy in 2013, turning in several excellent collaborations with a number of brands. The best project, however, came at the beginning of the year when atmos released the 'Animal Camo' Air Max 1. As we learned in our July interview with atmos, this particular release brought on a fevered rush of buyers unforeseen in the shop's long history of high-profile collaborations. On paper, the combination of black snakeskin and green woodland camouflage might spell disaster, but atmos manages to pull it off in a way few others can.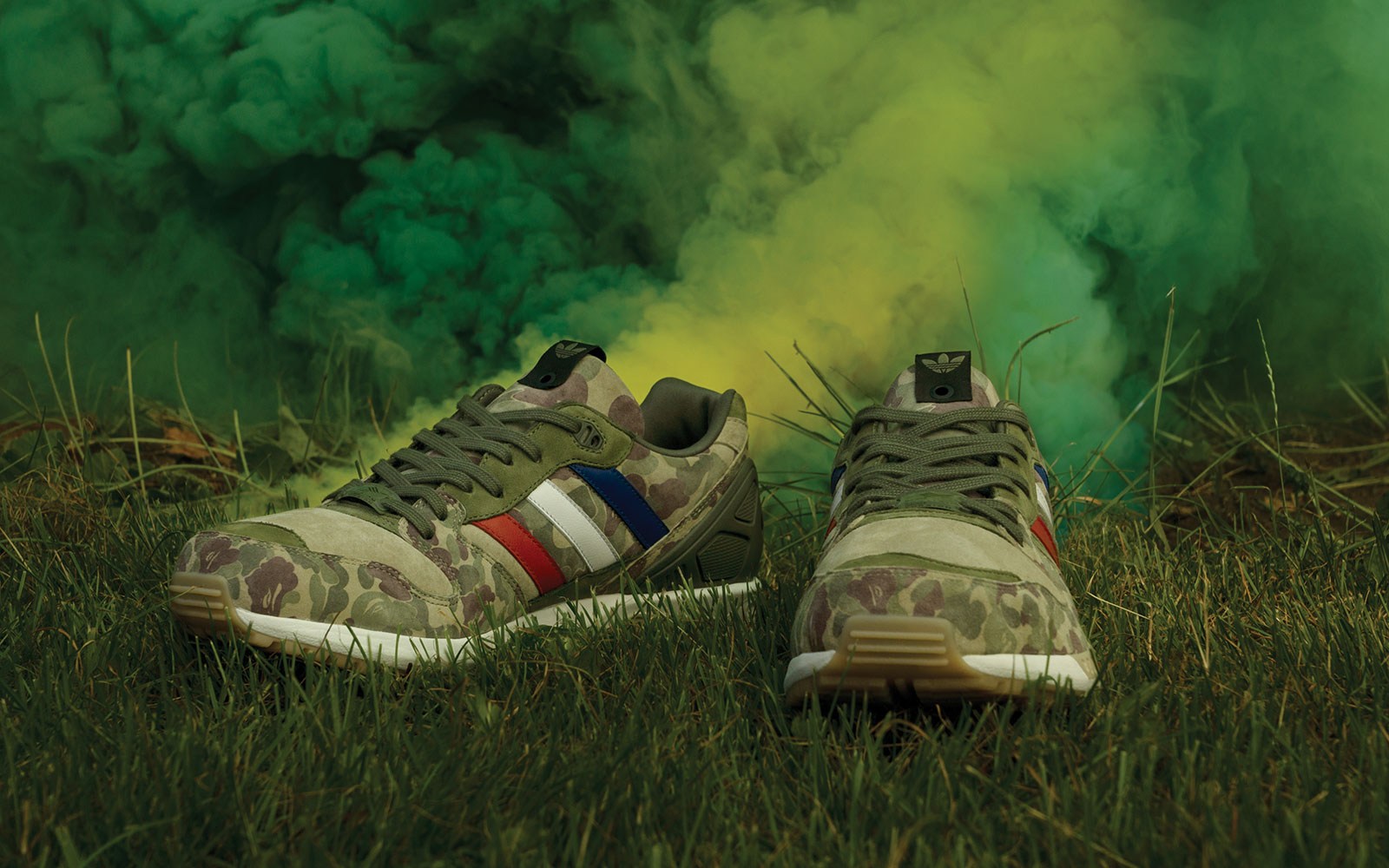 7. A Bathing Ape x Undefeated x adidas Consortium Collection
When Nigo officially left A Bathing Ape last spring, we knew things would never be the same. Luckily, before his departure, we were blessed with one more classic BAPE collab, this time in the form of a triple-branded, three-shoe capsule that just felt right. In traditional BAPE fashion, the collection features two very wearable colorways of the Campus 80s and Stan Smith, along with one statement item – a ZX 5000 adorned from heel to toe in eye-catching BAPE Camo.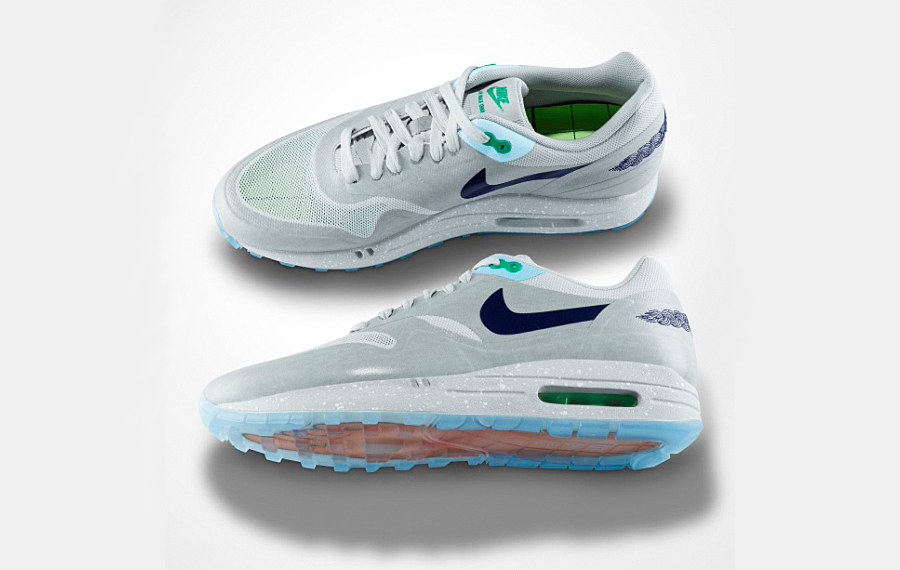 6. CLOT x Nike Air Max 1 'Kiss of Death 2'
Edison Chen and the CLOT crew joined Nike for a second 'Kiss of Death' Air Max 1, building on the original 2006 colorway with modernized materials and an even more developed theme. The 'Kiss of Death 2' features a grey Hyperfuse upper, speckled midsole, see-through toe box and unique graphics inspired by the 12 meridians of Chinese medicine. The shoe's many details all work in harmony to create one of the year's biggest global releases.
5. Nike x Sole Collector 'Sonic Wave' Zoom Glove
Sole Collector ended 2013 on a high note, releasing the 'Sonic Wave' Zoom Glove with Nike Sportswear. Dressed in a classic Seattle green and gold colorway, the shoe pays tribute to the unique retro model and the man who made it famous, Gary 'The Glove' Payton. While previous SC collaborations have been produced in limited numbers, we wanted to bring the 'Sonic Wave' Zoom Glove to a wider audience, giving collectors nationwide a chance to acquire the shoe. Earlier this month, the collaboration released at Nike.com, fourteen Nike retail doors, select Footlocker locations and several independent sneaker shops.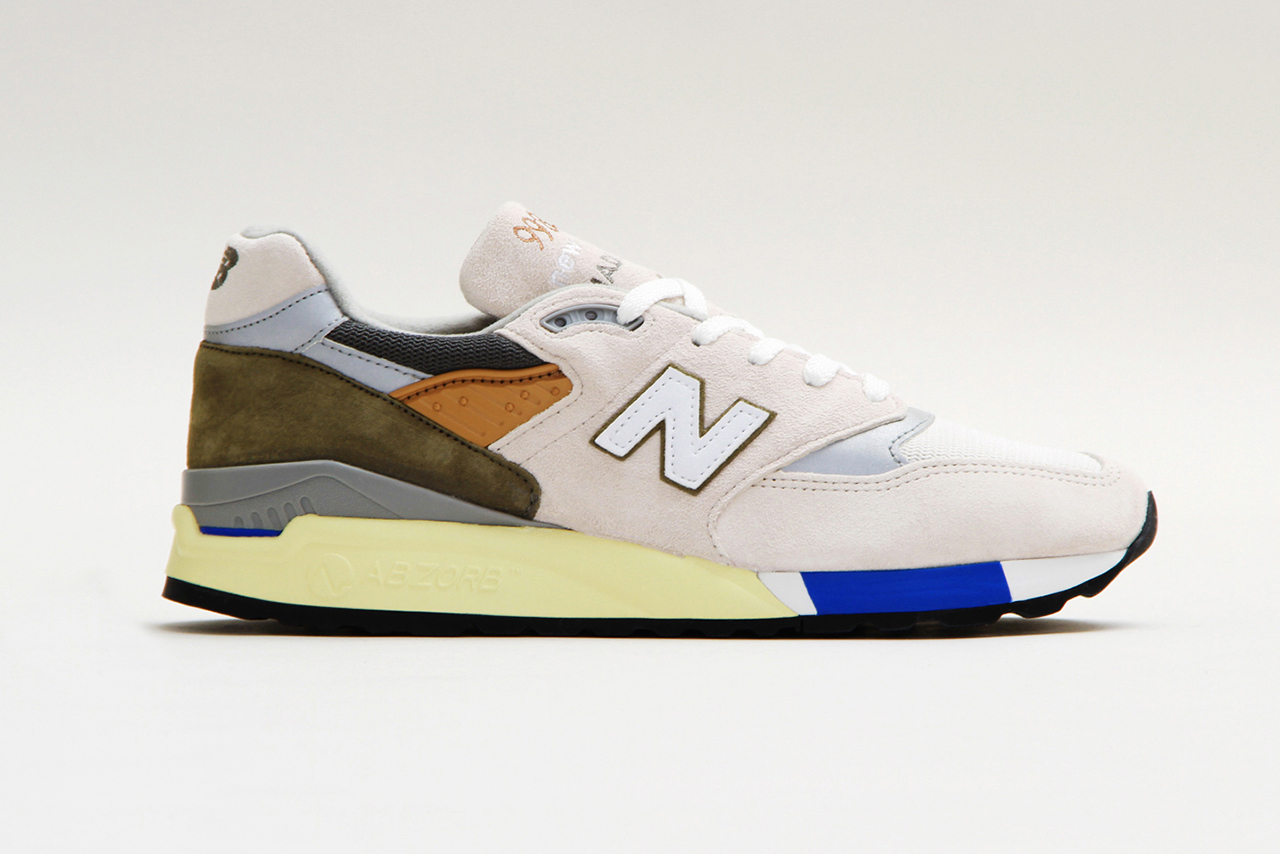 4. Concepts x New Balance Made in USA 998 'C-Note'
Concepts unleashed a series of excellent collaborations in 2013, headlined by the Concepts x New Balance Made in USA 998 "C-Note." Marking the arrival of the new United States $100 bill, the "C-Note" 998 features carefully selected colors and top-notch materials, made whole by its manufacturing origin at New Balance's nearby New England factory. This is American footwear done right.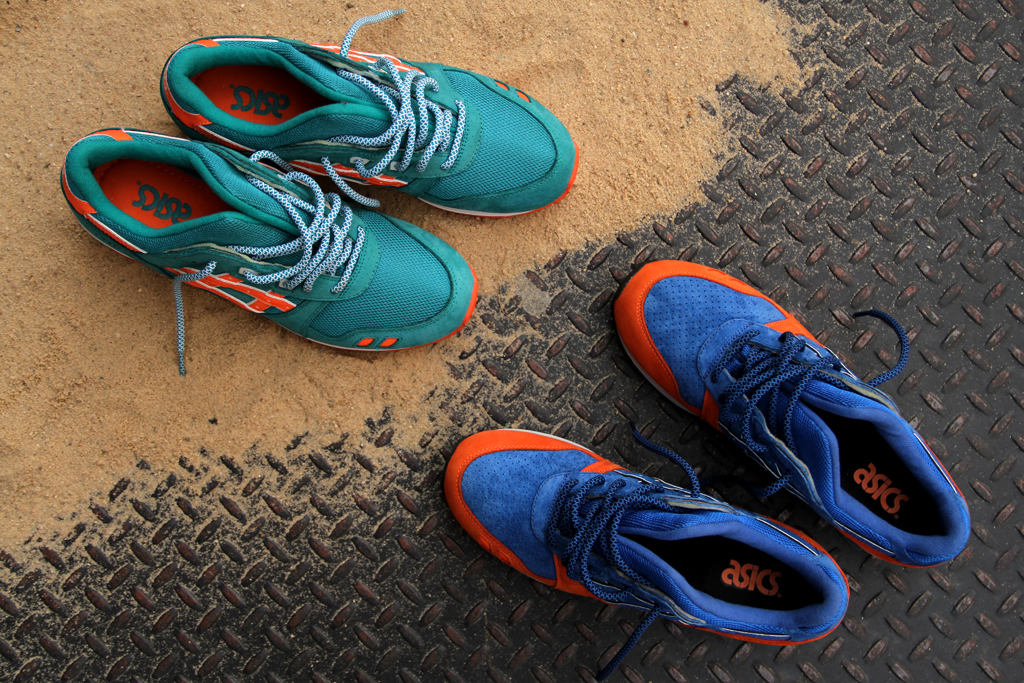 3. Ronnie Fieg x ASICS Gel Lyte III 'East Coast Project'
Ronnie Fieg enjoyed a stellar year, producing a plethora of collaborations including a few instant classics with New Balance and ASICS. The Kith Set captain's best work came in the spring when he dropped the 'East Coast Project,' a collaborative event headlined by two city-themed colorways of the ASICS Gel Lyte III. Fieg and his team opened two pop-up shops in Miami just for the project, and released an accompanying apparel collection to complete the trifecta.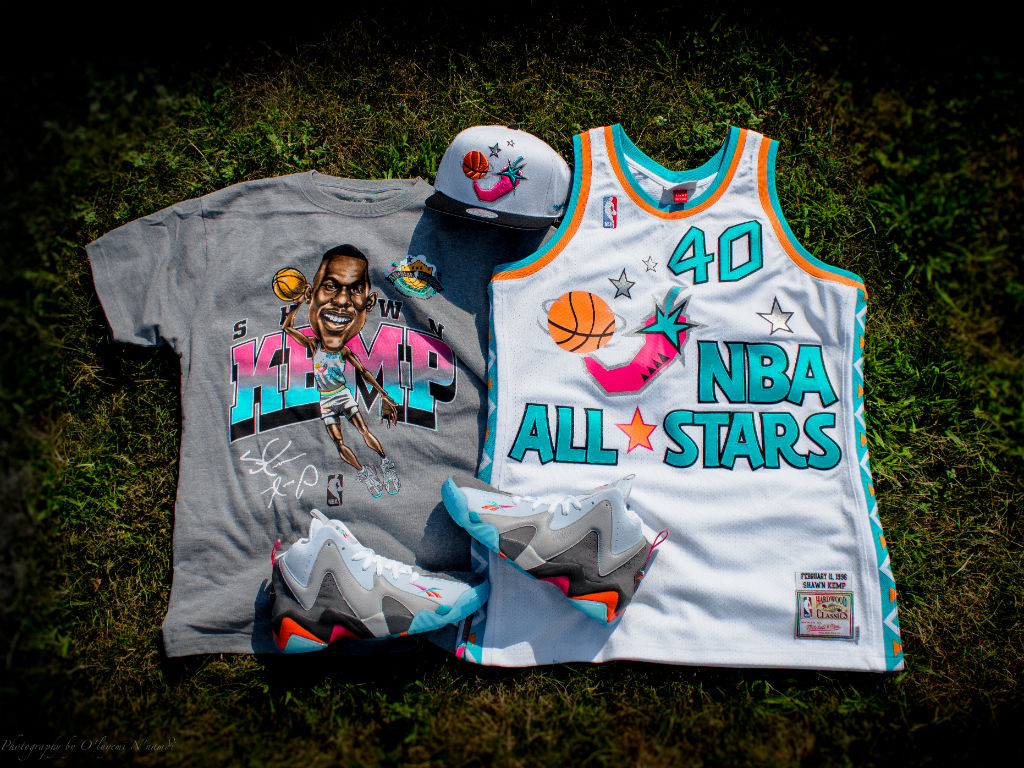 2. Packer Shoes x Reebok Kamikaze II 'Remember the Alamo'
Packer Shoes helped usher in the return of the Reebok Kamikaze II with its 'Remember the Alamo' collaboration, a well-executed project inspired by Shawn Kemp and the 1996 NBA All-Star Game. The distinct colorway, along with accompanying apparel items from Packer and Mitchell & Ness make this collaboration a must have for fans of the Reign Man and '90s basketball culture. When the dust settled from this release (and the collaboration's appearance in a Fabolous music video), nobody wondered anymore if Reebok was indeed back.

1. Sole Collector x Nike Zoom Revis
In the Summer of 2013, Sole Collector released two special colorways of the Nike Zoom Revis, paying homage to the history of Nike Training, Zoom Air technology and '90s footwear. Inspired by the classic Diamond Turf II and Zoom Talaria, the Sole Collector x Nike Zoom Revis duo features great colorways that, upon closer inspection, expound on their stories with specific materials and details. While the intention and overall scope of the project may be lost to rumor and legend, the products themselves will go down as two of our best.