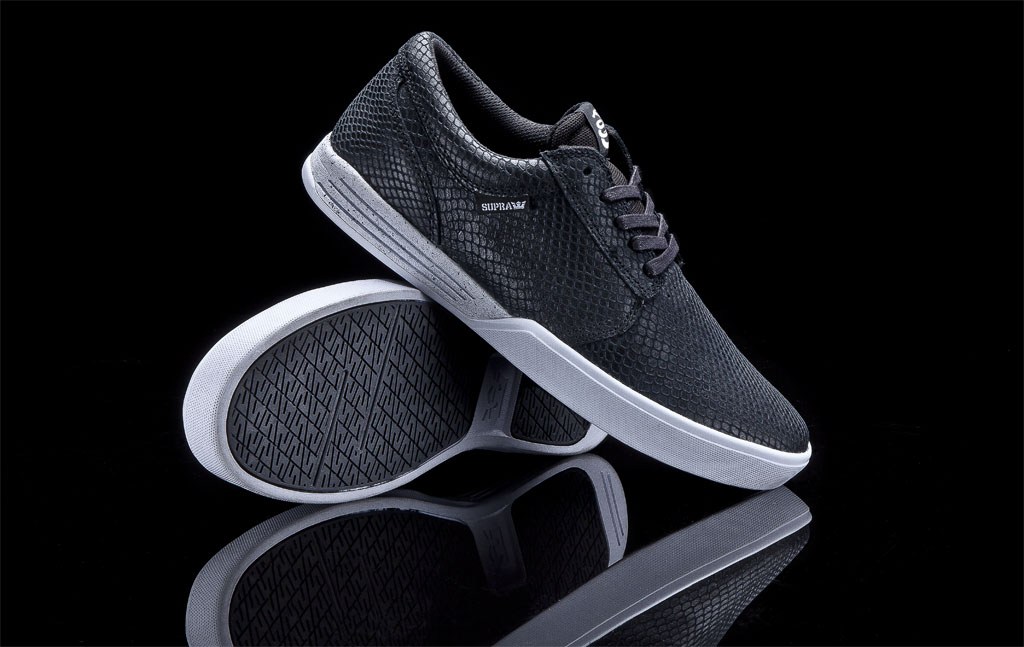 words // Brandon Richard
via Press Release
Supra Footwear has released Jim Greco's signature Hammer low-top in a limited edition, black snakeskin style dubbed 'The Hammer Snake.'
"The inspiration for this shoe was I wanted a snakeskin shoe that I could skate in," said Greco. It's no secret that Jim is a fan of snakeskin. "The shoe's awesome. I'm psyched on 'em. They last super long. They already lasted me through a tour and two weeks after the tour."
'The Hammer Snake' is constructed from black snakeskin embossed leather and features custom Hammer Snake and Crown Coalition logos throughout. Below sits a lightweight SUPRAFOAM midsole that is thicker in the heel for cushion and impact protection, yet thins at the toes for better board feel. 'The Hammer Snake' is a limited release that will be available exclusively at Crown Coalition skate shops.
"The Crown Coalition is made up of about 250 select skate shops that support skating throughout the world," Greco explained. "The Crown Coalition is the core of the core."
Visit suprafootwear.com for more information.