words // Brandon Richard
Today, Nike Basketball officially unveiled its 2013 Signature Christmas Collection.Once again consisting of signature shoes for LeBron James, Kobe Bryant and Kevin Durant, the pack is linked by special lacelocks that connect to make tree ornaments.
Nike's annual three-pack tradition goes back to 2010, when the same trio laced up traffic light-themed kicks for Christmas. Since then, the pack has always been one of the year's biggest drops and instantly sells out the moment its released.
But which of the four packs is the best? We're leaving that up to you to determine in today's poll. Select the group you think holds up top to bottom and let us know why in the comment section. We're looking forward to your responses!
2010: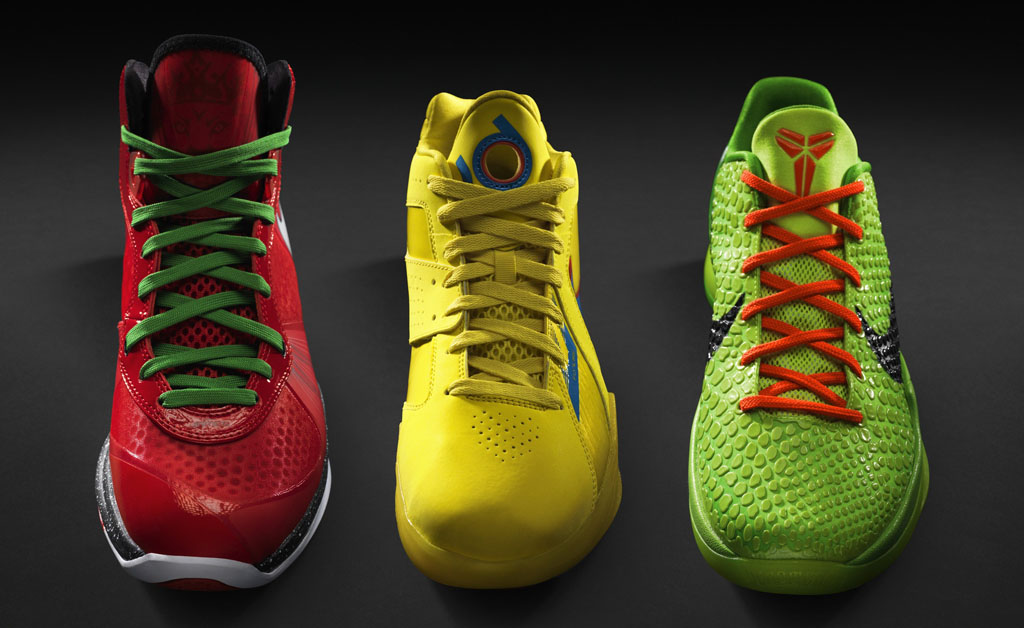 2011: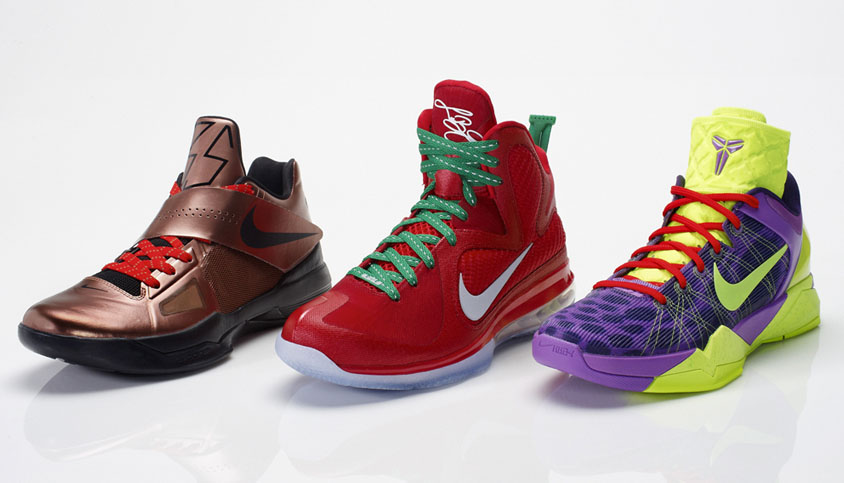 2012: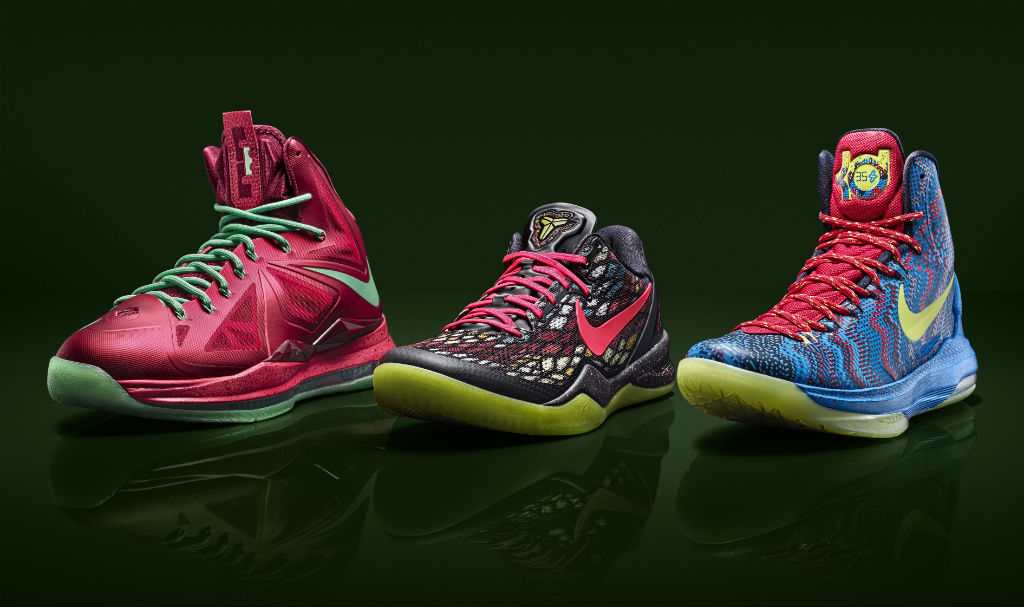 2013: