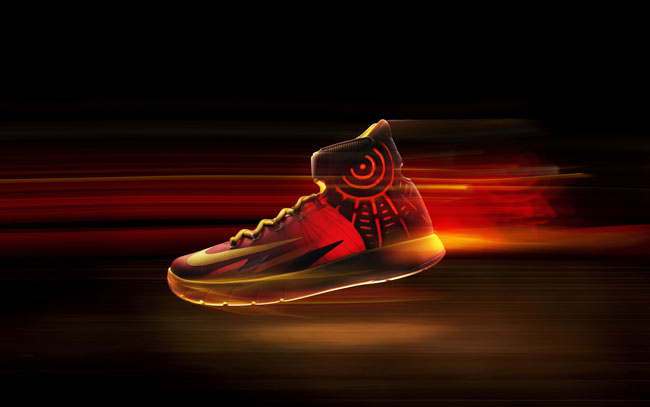 words // Zac Dubasik
They've been making the rounds on the blog, and even have been seen on-court, but today marks the official unveiling of the Nike Zoom HyperRev.
According to Nike, the shoe was "engineered around the less-is-more design principle," in order to maximize natural motion. The team had a specific player in mind too, according to the press release.
"Developed with the speed and quickness of phenom point guard Kyrie Irving top-of-mind, the Nike Zoom HyperRev maximizes performance and comfort. The upper features mesh and a dynamic Nike Flywire system made up of super-strong, ultralight nylon cables for locked-down support."
Designed by Leo Chang, the HyperRev utilizes a full-length Zoom bag within a Phylite midsole. It's foam collar was designed to add stability and support, while not restricting range of motion. The shoe launches globally on Jan. 1st, 2014.
Check out the tech details below, and images of two upcoming colorways on the following pages. Let us know your thoughts on this new performance shoe in the comments. Are you interesting in hooping in a pair?