words // Nick DePaula
There were of course a ton of shoes that released this year, and my huge disclaimer right from the jump is that if something released for the fifth time (looking at you, Cement IIIs...) then you definitely won't find them here.
The best of 2013 should include new models for the year, new colorways of past classics, or first-time Retros of classics we've been waiting on. If something was already the best shoe of 1985 or 1988, then I didn't give it much thought.
Another huge factor for me, was simply, "What did I like wearing?" With that in mind, I picked out a few models like the new adidas Boost and the "Fear Pack" Jordan IV that were just really, really good and versatile to kick around.
Check out my top ten picks ahead, and be sure to tell me on Twitter how much you disagree and don't want to hear about my favorites next year. And if I could've tracked down a size 14.5, there's a good chance Teyana's GLC Harlem would've made my list too.
10. adidas Energy Boost (Teal)
If you haven't worn the adidas Boost yet, you're missing out. It's the best cushioned adidas shoe of all time, and the exciting part is that the new hyper-responsive foam setup will be making its way into other categories and product silos all next year. I obviously can't wait for it to hit in hoops on the next Crazy Light. Pretty much all summer long, I beat the hell out of a black and white pair of the Energy Boost, but if I had to take my pick, it was the women's teal colorway that I actually liked most. Unfortunately, I probably won't be able to snatch up a 15.5 anytime soon. They run a little snug, so try sizing up.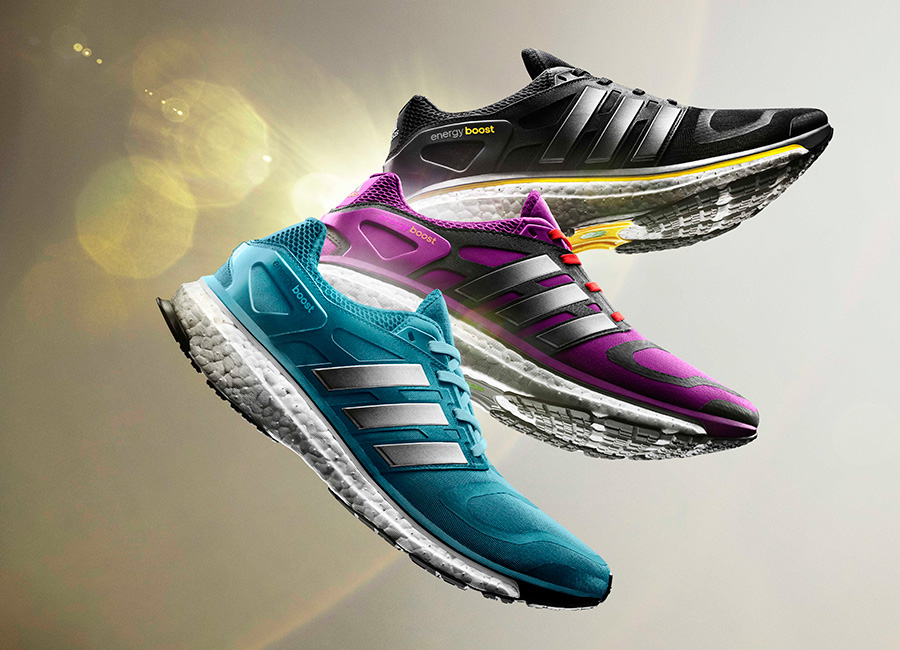 9. Air Jordan XX8 (Black)
I was asked during the filming of our Quickstrike debate if I'd wear these casually. No, but I'd gladly wear them for two hours on hardwood, and love every minute of it, which is exactly the point of a basketball shoe. The best shoe of 2013 was the Air Jordan 2013, aka the XX8. The Flight Plate platform offered up unreal levels of responsiveness and transition, and after being fairly outspoken about its decline, it was great to see the game shoe return to the tier of performance greatness that it quite honestly had slipped on in recent years. I'm a fan of the all black look myself, because the graphic joints are about as gaudy as it gets.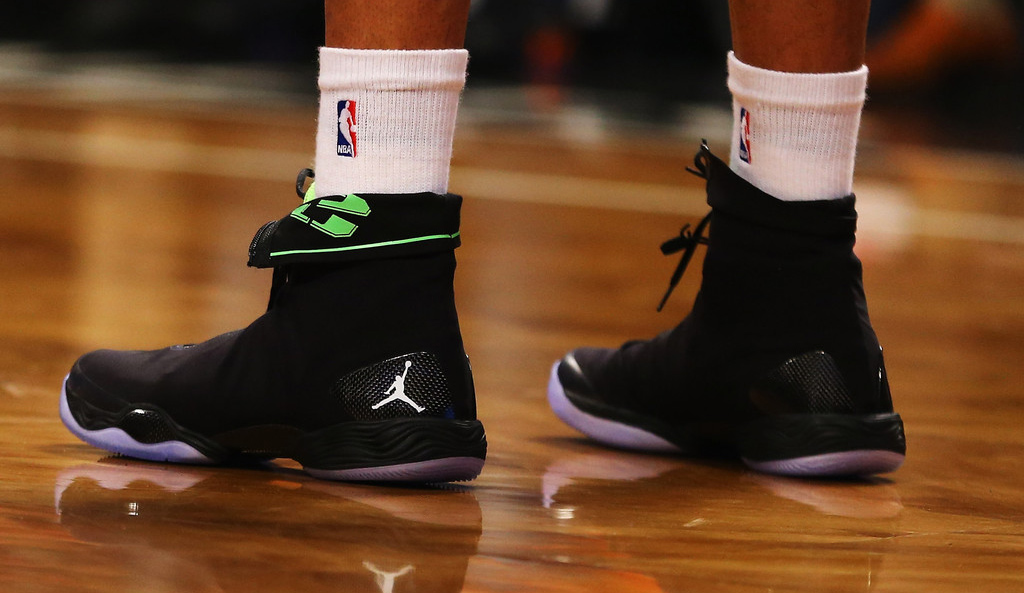 8. Reebok Shaqnosis (Black/White)
Is the shoe wearable by 2013 standards? Hell no. Is it THE definitive signature big man shoe and one of the best court block shoes of all time? Absolutely. I've always loved everything about the Shaqnosis ever since it released in 1995 and one of my best friends had a pair in elementary school – shout out to Kenny Hom. An away Orlando Shaq Champion was my first ever jersey, but it wasn't until well over a decade later that I was able to track down an original pair of the Shaqnosis for the first time. When they were finally retroed earlier this spring, I walked into Foot Locker on the release date and bought two pairs without hesitation, which I haven't done in a long, long time.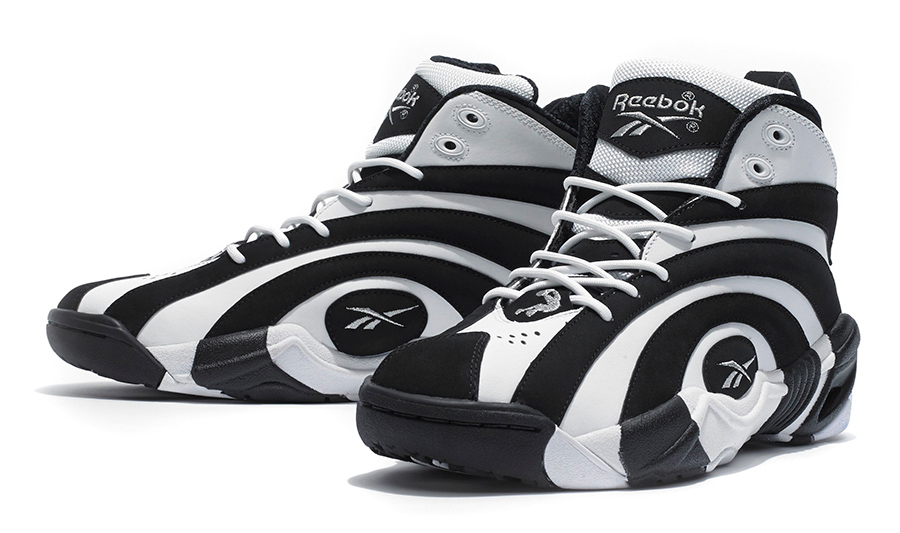 7. LeBron 11 (Black/Red)
While the 11 might not have many on-court memories or defining moments when it's all said and done – since Bron isn't exactly wearing them on the regular – it's still a great, great design. I think it's one of those shoes that can inspire kids to become interested in this whole sneaker culture altogether, much like the Zoom Flight '95 was for me when I was coming up. There's just so much tech to dive into, and so much going on visually. Even better, the Black/Red launch colorway is one of the best launch drops from the LeBron line in a long time, with its glossy Foamposite molding and depths of textures through the black upper making for one mean road look. I'm a huge fan of these, even if the performance was a step back from the X. Well done JP, still.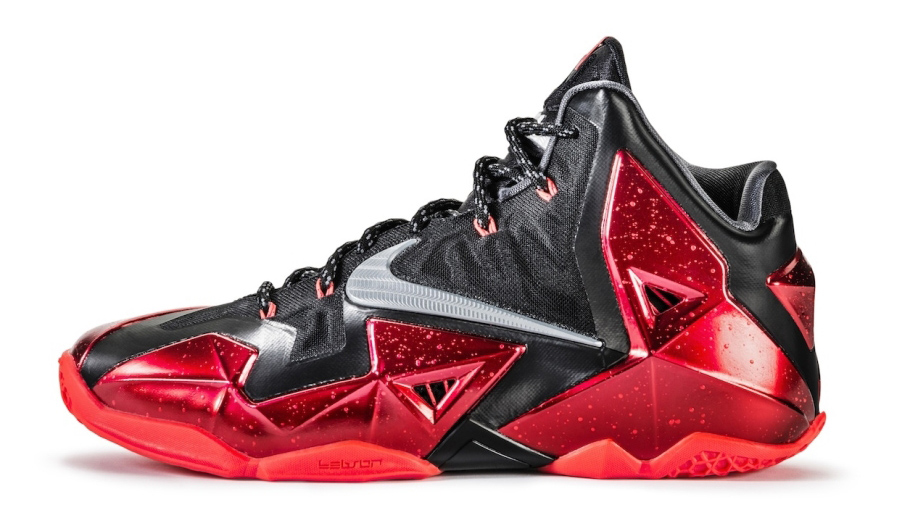 6. Air Jordan IV (Fear Pack)
My "style" these days generally consists of three options: Black jeans with a grey shirt and black hoody. Black jeans with a black shirt and grey hoody. Or, if I'm feeling REAL festive, I'll slip on some olive pants with the aforementioned top options. Being that I kept it pretty boring all year long, the "Fear Pack" IVs fit right in for me. I was hyped when I first got them and nearly completely ruined them on a Saturday night out, but luckily Jason Markk himself was able to bring them back to life for me and I've been wearing them non-stop ever since. Awesome colorway for a brand that desperately needs to be moving away from their tired original looks. These and the "Black Grape" Vs were great new spins on classic silhouettes.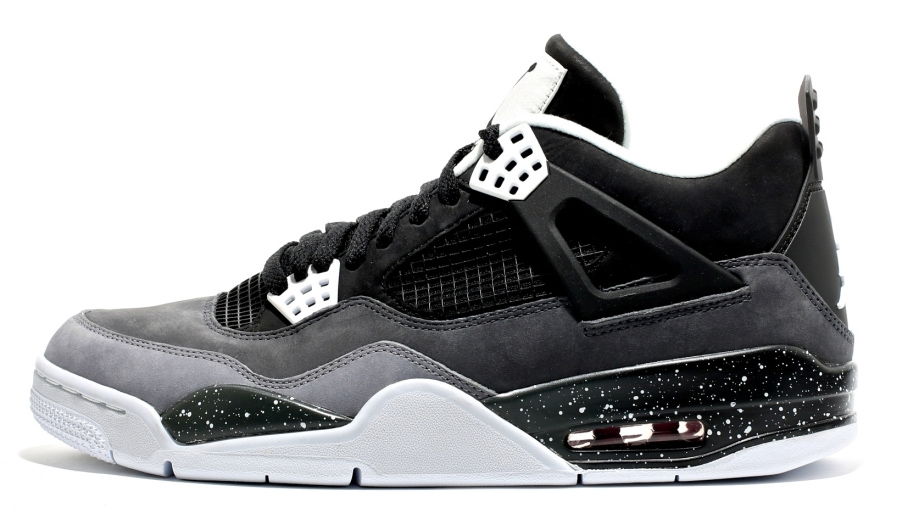 5. Nike LeBron X (Cork)
We'd been waiting awhile for LeBron to win his first title, and when he finally did, Nike only had one shot to celebrate the moment. And they crushed it with these. The cork textured upper might not've been entirely wearable for long stretches, but I thought the sheer concept was awesome to see and was really well done. In one of the first signature models executed by the Nike Sportswear team, they totally lived up to the expectations of everyone for LeBron's first ring-honoring shoe.
4. Zoom Glove (Black/White)
I'm not a fan of slapping my name on projects in 3rd person fashion, so for that same reason I'm not throwing our "Sonic Wave" Gloves on this list. (If someone else wants to say nice things about them, that's great.) What I do love though, is these Zoom Gloves in their classic black and white original colorway. The Eric Avar-designed shoe was WAY ahead of its time in 1998, and even fifteen years later, it still looks incredibly modern and sleek on an NBA court.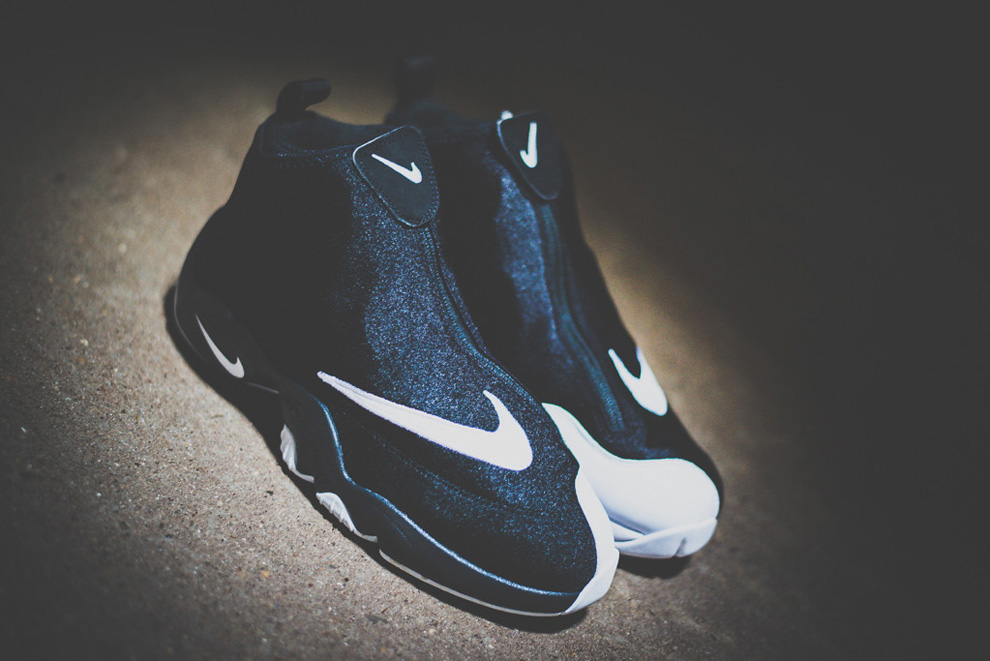 3. Reebok Kamikaze II Retro (Packer ASG or OG Sonics)
While the Sonics didn't quite return this fall, even though it was looking like a lock back in January, it was at least a great year for fans of the franchise's two most beloved stars on the sneaker front. When it comes to Retro hoop shoes, Reebok is right at the top in terms of execution, and they did a great job with the Kamikaze II and it's aggressive overlay design. The original colorway that Shawn Kemp wore throughout the 1995-1996 season has always been a favorite of mine, and I also thought Packer Shoes did an amazing job with their "Remember The Alamo" colorway. I might've changed a couple things here and there had I done them, but Packer still turned one of the league's all-time All-Star jerseys into a great new look for the Kamikaze, and better yet, packaged the shoe with the jersey by looping in Mitchell & Ness.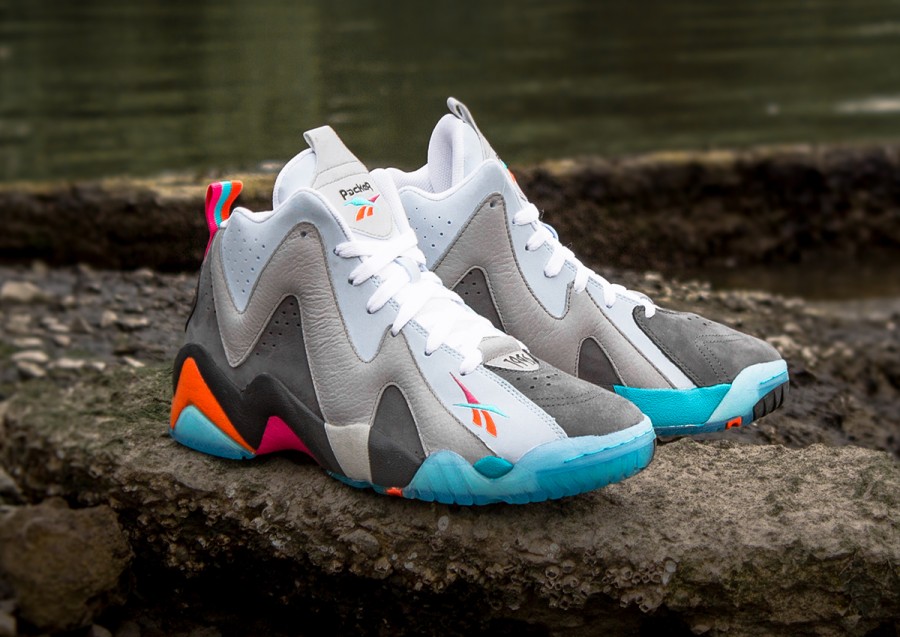 2. adidas x Bape Campus (Olive)
I know a lot of people were big fans of the ZX model featured in the adidas x Bape capsule earlier in the year, but they seemed just a bit tacky to me. And sure, the whole point of Bape camo is to have it in all-over fashion atop whatever the item is, but I just really liked this olive Campus a ton more for my tastes. The camo on the liner and tongue was just enough, and I thoroughly enjoyed beating the hell out of my pair all year long.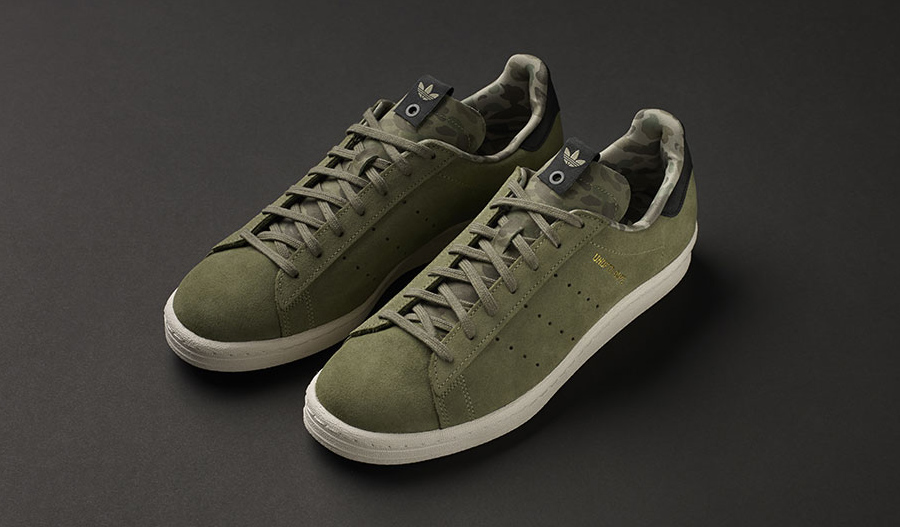 1. Balenciaga Arena (Gris Ciment)
When eight of us shouted over eachother for an entire hour earlier this month to narrow down our favorite shoes into a definitive Top Ten list for Quickstrike's year-end series, it was said the Arena isn't a sneaker, so it shouldn't qualify for the list. Well, there's leather, a midsole and laces, so I'd say it counts. When I really look back on what I wore most this year when I was out and about, it was probably these. I've been a longtime fan of the model and have eight pairs now, after first picking up a navy pair around three years ago, but it wasn't until this past year that the silhouette really blew up. The Bleu Torrent and red Pavot colorways are definitely more eye-catching, but the subtleness of these Gris Ciment joints made it easier to break them out consistently under any circumstance. Awesome design. Insane leather. Definitely a sneaker. And my favorite shoe of 2013.