words // Brandon Richard
If you've been paying close attention to Sole Watch, you may have noticed something interesting about LeBron James — he's not wearing the LeBron 11.
LeBron's woes with the 11 go back to the second game of the season, when he changed out of the 'Away' colorway into the PS Elite 10 against the Philadelphia 76ers. Since then, he's sparingly attempted to wear the 11, but typically makes a halftime switch back into his beloved Elite 10s.
The reasoning? Nothing has been confirmed, but it likely has something to do with achieving the right fit and feel when LeBron's custom orthotics are added to the mix. LeBron is a huge fan of the 10's cushioning setup, and with a three-peat in play, he's clearly chosen comfort over marketing.
Has LeBron's decision to play most of the season in last year's model negatively affected sales of the current game shoe? No. In fact, Matt Powell (@MattSOS) of SportsOneSource reports a 35% increase in revenue generated and an 18% bump in units sold in comparison to the LeBron 10 during the same time period last year. The price hike explains the large money differential, but the units increase is an impressive piece of news for the man who was already basketball's biggest seller.
In past interviews, LeBron has expressed a desire to see his brand dominate globally. There's still a lot of work to be done to reach that goal, but his products literally selling on name value alone gives us the impression that he's heading in the right direction. What do you think?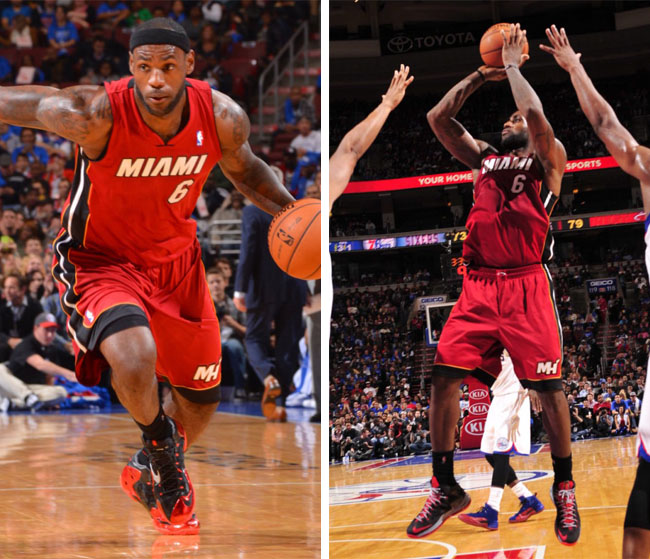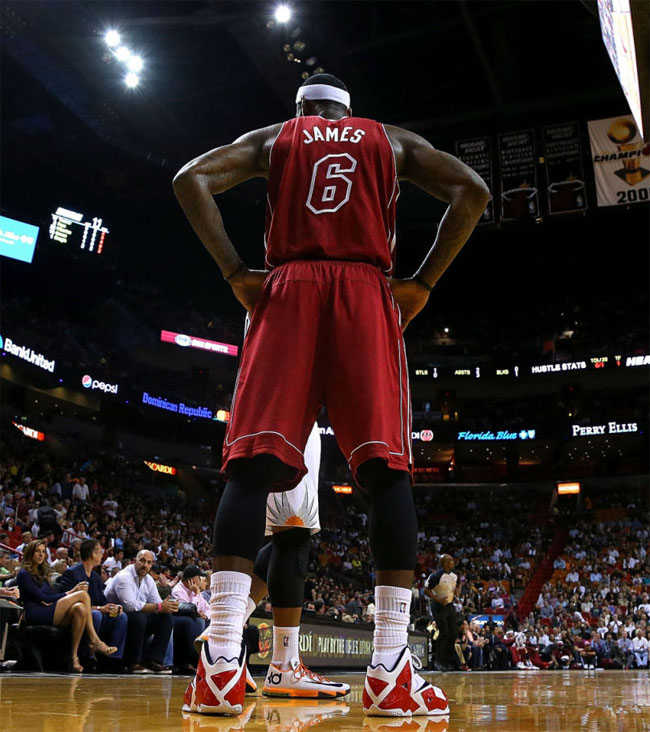 (images via David Dow / Mike Ehrmann / Jesse D. Garrabrant / Getty)