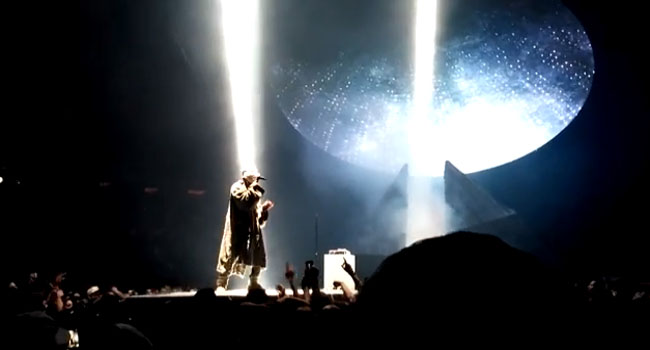 words // Zac Dubasik
You know the drill by now. Kanye was back at it last night, dropping names like Steve Jobs and Michelangelo, yet claiming he really want "to be the next Kanye West." (Which.....he's always been?) He also bragged that while he wasn't sure, he didn't "know if when Disney was 36, he brought a motherfuckin' mountain to Chicago."
He eventually got to some interesting sneaker related tidbits. At one point, Kanye references his first trip to Germany to meet with adidas - a day he compares to top moments in his life like the birth of his daughter, first phone call with Kim, and the drop of the first Yeezy. He also claimed that Nike wanted him to simply put his lyrics on the inside of a LeBron shoe, but that he "tricked them into making the Yeezys."
Check out the full video below, and let us know your thoughts in the comments.