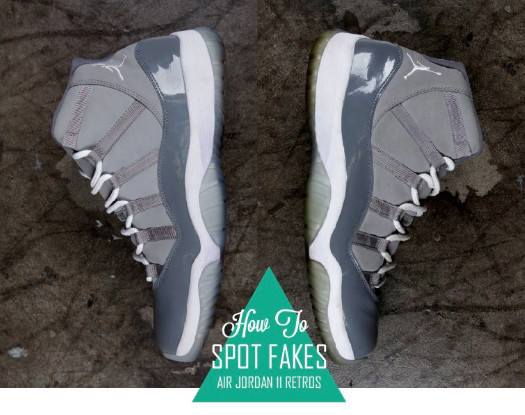 words // Luis Sanchez
photography // Jotham Porzio
For the past few years, 'Early Release' and 'Grey Market' shoes have plagued the sneaker world in a way we'd never expect. Counterfeiters have been able to nearly exactly replicate authentic product, working with materials almost identical to the originals, and have even gotten the product out before brands could even announce a release.
When 'Early Release' shoes first started hitting the market, many of us just figured these were pairs just somehow stolen out of factories to later be sold on the web. As more and more collectors began to get their hands on these early release shoes, the truth about their authenticity quickly began to come to light. Many began to question their authenticity with minor and nearly unnoticeable details, including the quality of packaging and accessories included, and even the quality of sock liners. As for materials, its clear these 'Grey Market' or 'Early Release' shoes are made with what's likely scraps of original materials.
Putting these questionable shoes to the test, we recently compared an early release pair of the 2010 'Cool Grey' Air Jordan 11 Retro to a pair purchased directly from the Swoosh on NikeStore.com. At first glance you might not notice any differences, but after digging a little deeper we did find quite a few unacceptable differences.
With the release of yet another Air Jordan 11 Retro set for tomorrow, check out the comparison below, as featured in our recently released 'How-To' issue of Sole Collector Magazine on the iPad.