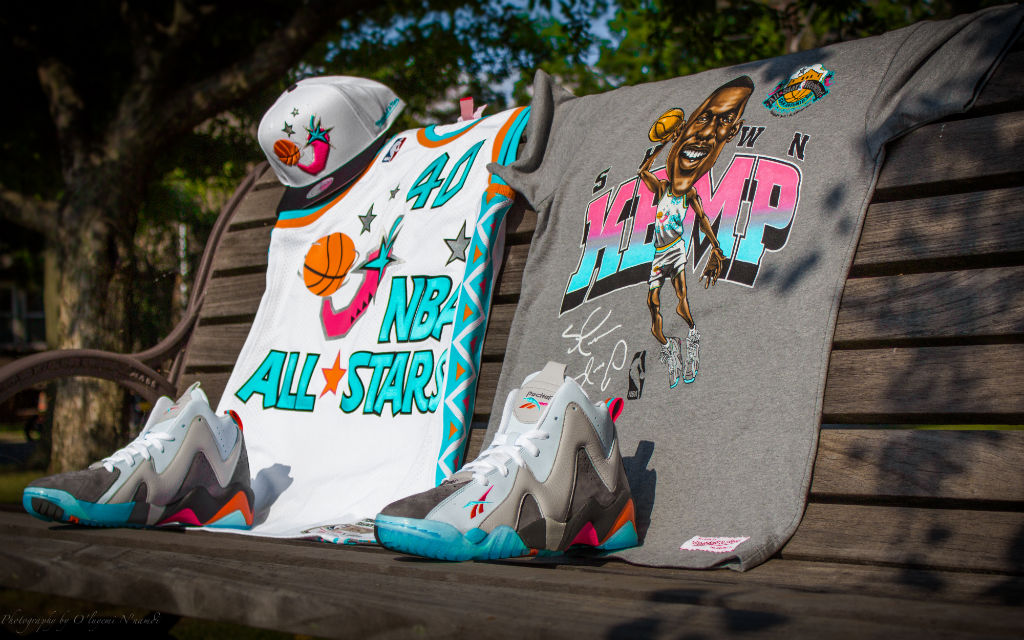 words // Luis Sanchez
For years, collaboration has pretty much been the name of the game in the footwear world. Brands link-up with well known artists or buzzing shops to create energy around the latest model or ensure proper re-release of a classic silhouette. While much of the practice has remained the same, the breadth of collaborative possibility has gradually increased. In 2013, storytelling was held at a premium—many co-branded shedding new light on once overlooked models or introducing consumers to little-known figures in the industry. Though an overload of collaborations could be considered a bad thing—too many hands can certainly ruin the overall legacy of a design—denying the positive effects of the strategy is silly.
Over the past year, the amount of options readily available to buyers followed a new tact. For much of the previous decade, most collabs were designed to appeal to a certain demographic (namely, sneakerheads). Now, brands are digging into niche audiences through multiple angles, ranging from fashion to skate, and from athletics to art. For example, Reebok worked with London-based skate brand Palace for several iterations of the Classic Leather and Workout Low, which struck a universal chord with everyone from streetwear heads to skaters. On the flip side, adidas' efforts with Raf Simons produced a new vision of the Ozweego series aimed squarely at a high fashion crowd. Similarly, Nike joined forces with Dover Street Market for a capsule collection of apparel and footwear to celebrate the opening of DSM NYC—putting NSW squarely within its desired mix of street and fashion influence. In these three examples, the potential of collaboration to effectively place a brand amid desired association is clear. These are also part of an accustomed method of product marketing and now only one portion of the contemporary program.
Entertainers and musicians worked with footwear companies more than ever over the past 12 months. The practice has paved the way for what's likely to be the next generation of signature footwear. Led by adidas, which dropped a second Big Sean collaboration with the "All-Black" Pro Model II, teamed A$AP Rocky and Jeremy Scott for a release of the 2.0 Wings, and also linked up with former-endorser Teyana Taylor on the Harlem GLC for the ladies (not to mention signing KANYE), there's a true movement towards going more mainstream with collaboration. Nike, despite what current news suggests, has its own vision of the sport and style fusion. The brand celebrated its inaugural Nike Women Half Marathon in the Nation's capital with the help of Ellie Goulding on a special Flyknit Lunar1+ and an exclusive Nike remix of Goulding's latest album, Halycon. Music is a great middle ground between mass consumer and art and fashion.
Most important, and helping elevate the concept of collaboration as a whole, 2013 also witnessed the notion of storytelling taken to a heightened level. Leading the change, New Jersey's well-respected go-to spot Packer shoes released a capsule collection with Reebok and Mitchell & Ness to "Remember the Alamo." Celebrating Shawn Kemp's 1996 NBA All-Star Game appearance, the colorful take on the Kamikaze II was complimented by matching apparel and Kemp's original '96 ASG jersey by M&N. Packer captured a moment, delivered a full range, and reminded all buyers exactly why the Kamikaze II remains so special. Another Packer victory came through the championing of classic player exclusive models when the store introduced two obscure, yet still highly coveted, PE colorways of the Reebok Question originally worn by Kobe Bryant during his days as a sneaker free agent and LeBron James during his rise to stardom at St. Vincent St. Mary's High School. It was called the "For Player Use Only" pack, and effectively brought forgotten moments in the history of Allen Iverson's first signature shoe to light for a new generation of fan.
Storytelling and brand positioning may be evolving, and taken to new heights, but the trend of collaborations becoming more than just a colorway may be the biggest shift. Flipping a new colorway, or changing up materials, may be the easiest ways to collaborate. Creating an entire new silhouette, like adidas ongoing Jeremy Scott collection has yielded, is an entirely different type of collaboration, which appears to be gaining ground. Rick Owens' adidas collection follows suit, utilizing an entirely new tooling even. And with Kanye claiming to have already "designed 20 shoes," it appears we'll be seeing even more of this type of collaborative effort moving forward.
Looking back on the year and beyond as well, what are your thoughts on how collaborations have changed in 2013? Considering the direction and the idea of collaborative footwear is headed, are you excited? What would you like to see come of co-branded product in 2014?