words // Brandon Richard
Just three days after giving Ben McLemore that work, LeBron James does the same to Atlanta Hawks forward Paul Millsap.
You don't hear about clutch poster dunks too often, but that's exactly what happened in Miami last night. With about 20 seconds left to play in the fourth quarter and the Heat trailing by 3, James cut from the right wing and sized up a waiting Millsap. While Millsap was attempting to draw the charge, LeBron jumped through him for a vicious one-handed slam, followed by a brief stare. The dunk could have been inconsequential, but the Heat went on to win the game in overtime.
Last night, LeBron laced up three different pairs of shoes. He started in the Black/Red LeBron 11, briefly switched into a PS 10 Elite PE and ultimately laced up a White/Red 11 PE for the Millsap facial.
If you missed it, you can watch LeBron's second-straight NBA highlight above.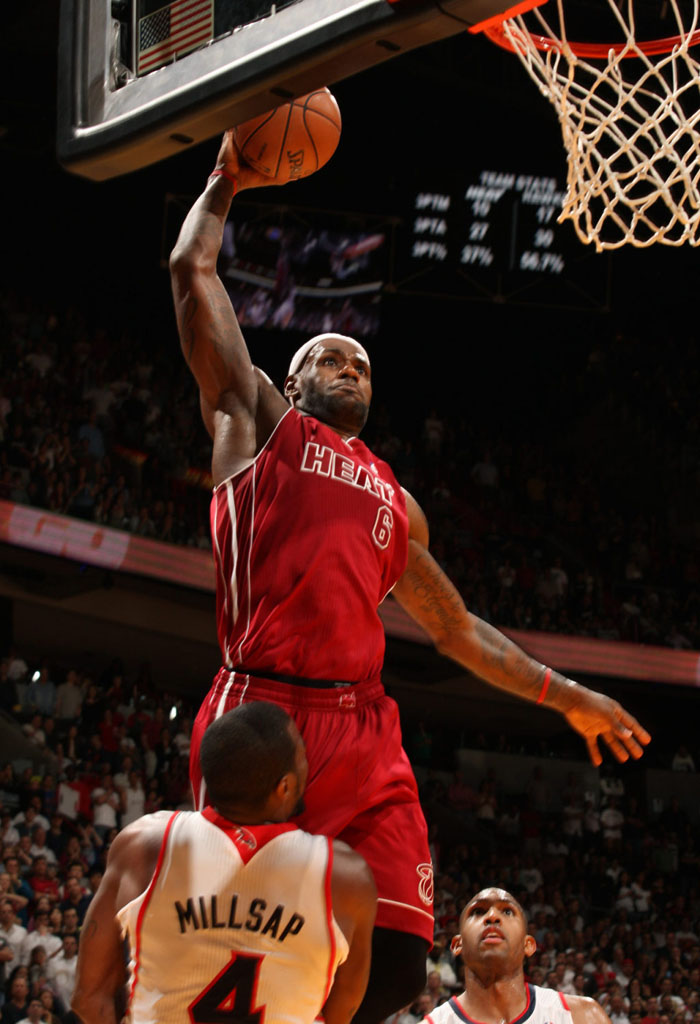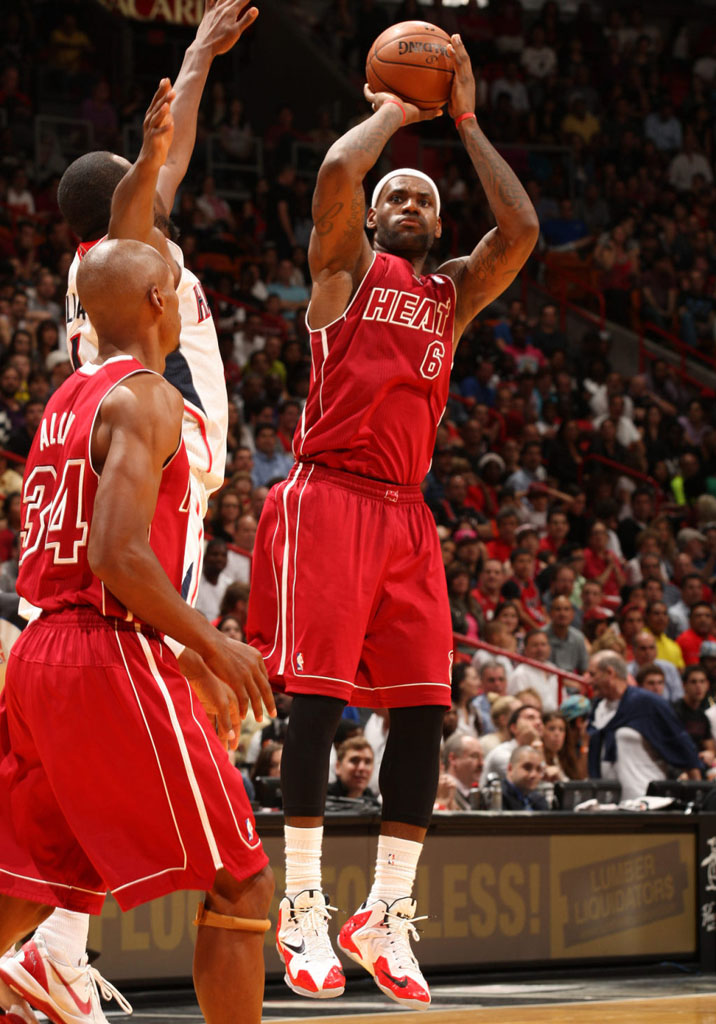 images via NBA Photos / NBAE / Getty