words // Brennan Hiro Williams
Are the retooled Sacramento Kings the most exciting team in the NBA? If last night was any indication, that idea might not be as far-fetched as you think.
In a game that saw Rudy Gay channeling The Shield, leading Sacramento's newly acquired trio of players down to the floor through the crowd, the Kings took the fabled NBA Championship Belt with a series of incredible highlights from DeMarcus Cousins, Derrick Williams and Isaiah Thomas.
One of the most impressive physical feats of the season occurred in the first half, as Isaiah Thomas (listed at 5'9") climbed the ladder to block a Bernard James (6'10") dunk attempt. We see you there in the background, Jae Crowder.

(via @SBNationGif)
Lightning struck again in the second half when DeMarcus Cousins put Dirk Nowitzki on a poster with a vicious right hand flush. Dirk got the charge call, but lost a small piece of his soul in the process.

(via @BlazersEdge)
Eventually, Young Zeke and Derrick Williams brought the house down with an emphatic off-the-glass alley-oop (shown in the video above). Williams finished the night with a career-high 31 points, Thomas talled a career-high 12 assists and Cousins finished with 32 points and 19 rebounds.
In addition to their exciting style of play, the young Kings are also moving up in the sneaker department. With Rudy Gay joining the team, the Kings now have four #SoleWatch regulars in their starting five (including two finalists for 2012-13's top award). Perhaps it's time to start paying attention.
Take a closer look at Isaiah, Derrick and DeMarcus' footwear selections in the images below: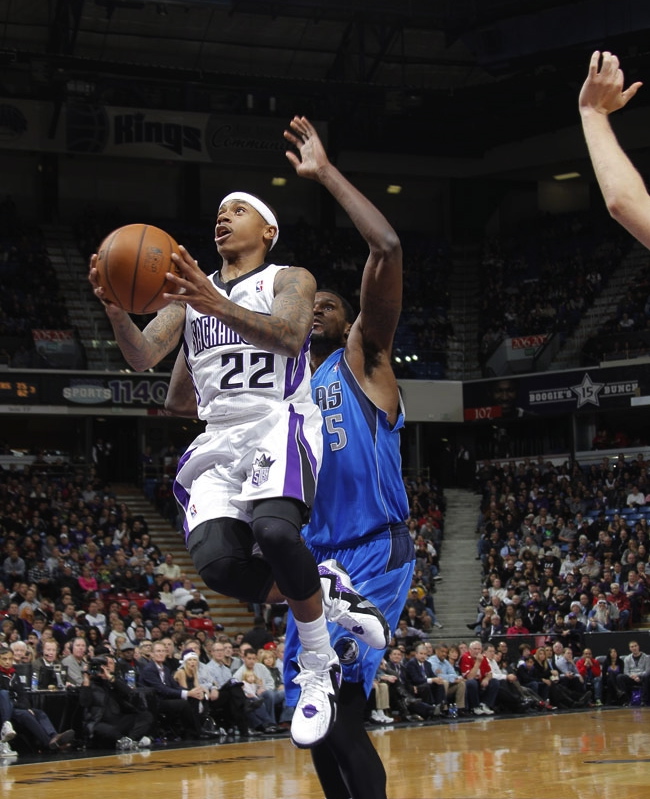 Isaiah Thomas // Reebok Kamikaze II PE
(Rocky Widner / Getty Images)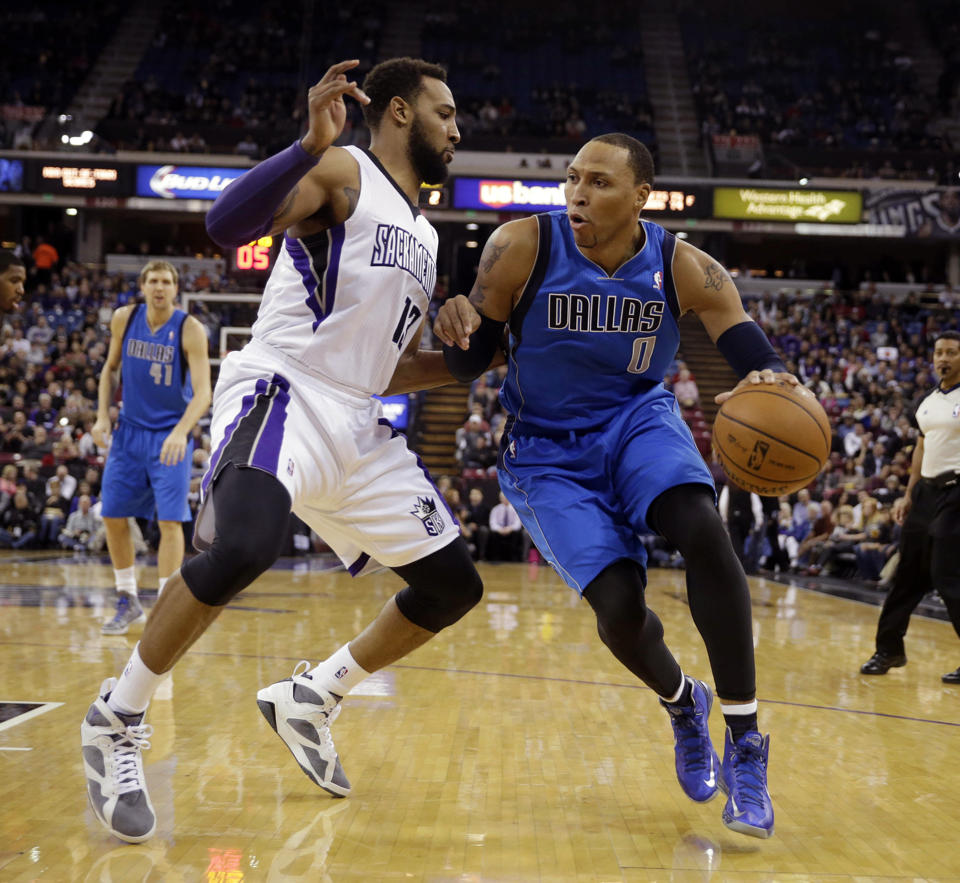 Derrick Williams // Air Jordan 7 'Flint'
(Rocky Widner / Getty Images)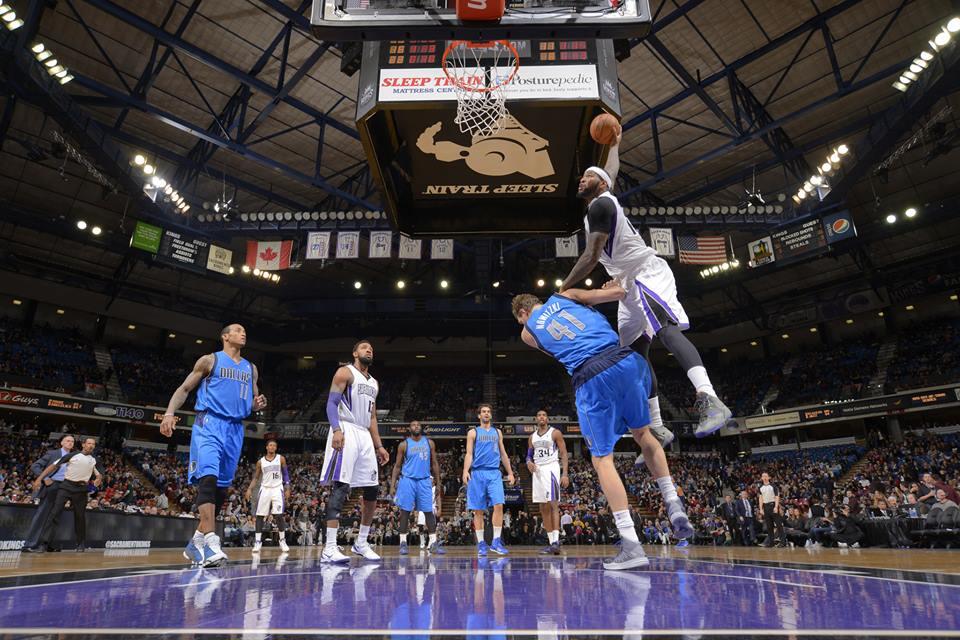 DeMarcus Cousins // Nike LeBron 11 'Terracotta Warrior'
(Rocky Widner / Getty Images)