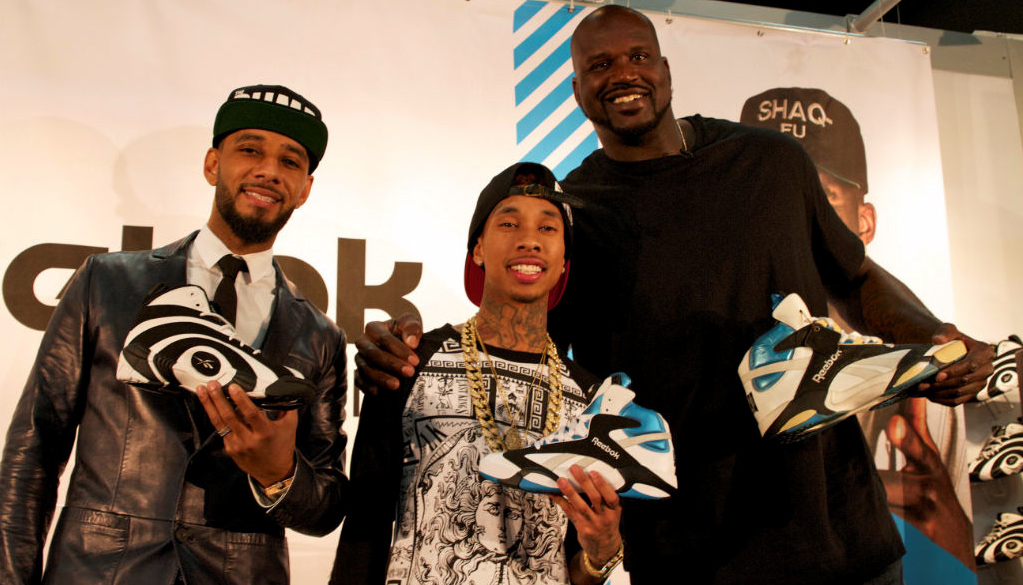 words // Zack Schlemmer
Has Reebok's Swizz Beatz Era Been a Success?
Looking back at Reebok in 2011 when Swizz Beatz first signed on as Creative Director with Reebok Classic and comparing then to now, the answer to that question is undoubtedly YES.
But that's the retro department. When you look at our '10 Best Reebok Releases of 2013' list—while they are all great releases—every single one is a retro. Swizz Beatz has unarguably gave Reebok a major boost, getting the brand's name back into the vocabulary of the average sneaker head with the first ever re-releases of many of the brand's most iconic models like the Shaq Attaq, Shaqnosis, Kamikaze II, and DMX Run.
With all of these classics returning, getting rappers to back the brand, and even securing Shaquille O'Neal himself to co-sign his legendary signature models, Swizz helped Reebok have one of their best years in recent history. So what's next for Reebok?
One big problem, when looking at what has already returned and what is still left in Reebok's archives, is that Swizz and Reebok may have done too much too soon. Since the brand's three most sought after shoes all returned in the same year, Reebok Classic may end up running out of models with unquestionable nostalgic appeal.
The brand does have two heavy hitters scheduled for 2014—the Kamikaze I and Big Hurt—but models like Glenn Robinson's Rail (while this writer loves it) are a bit of a stretch for the average sneaker consumer. Swizz hasn't mastered the art of introducing truly forgotten models. Couple that fear with a slate of performance models models that, unless cloaked in a retro shell, go almost unnoticed raises queries that Reebok may still have a shaky future in sight.
One bright spot for Reebok is that the brand's done a great job of partnering with a number of respected retailers for collabs both in the U.S. and abroad (Packer Shoes, Sneakersnstuff, Solebox, and mita to name a few), and in the process reinvested in core sneaker culture.
Could this be the recipe for their success going forward? Could retail partnerships be the answer to performance progress? There are limited test cases, but there's ample space for a pioneering attitude that would certainly appeal to Swizz.
Swizz Beatz has been invaluable to Reebok in the short-term aspect of the last three years, and we applaud everything he has done for making sure the classics have returned correctly. But let's think about the long-term success of Reebok. Do Swizz and the brand have staying power with their current marketing and product strategy? What would you do to make sure Reebok as a whole stays back for good?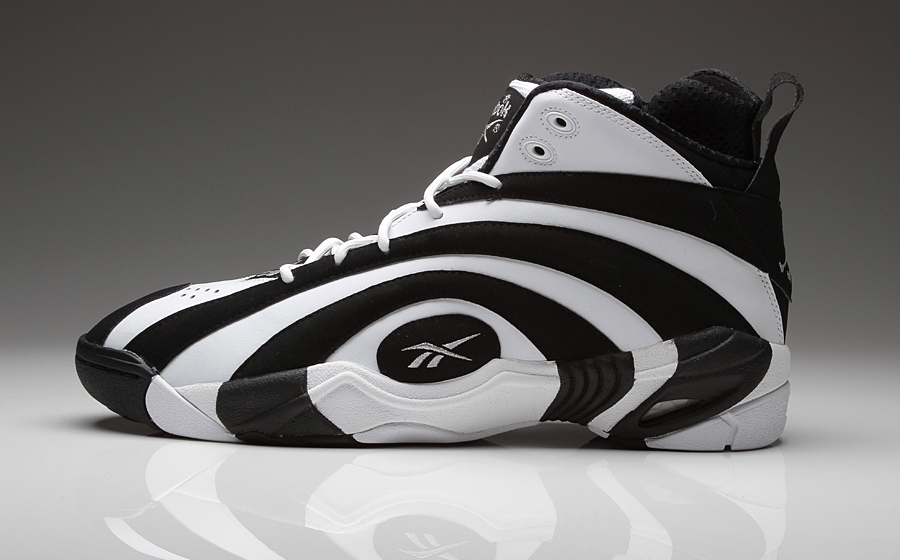 Swizz helped to make sure the classics were brought back as close to the originals as possible.
Are collabs with European retailers a key to Reebok's future success?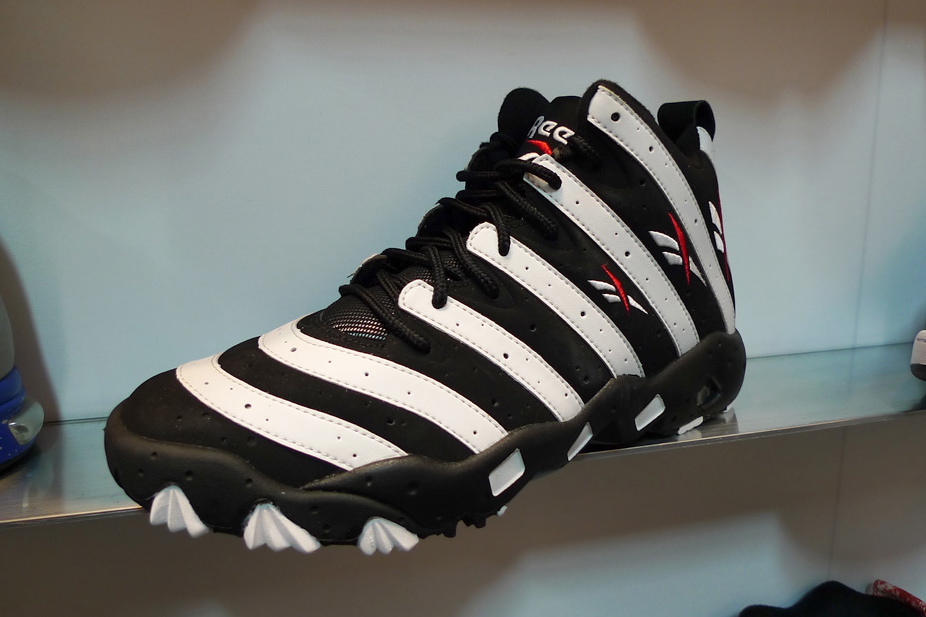 Frank Thomas' Big Hurt Trainer, on the way back in 2014.