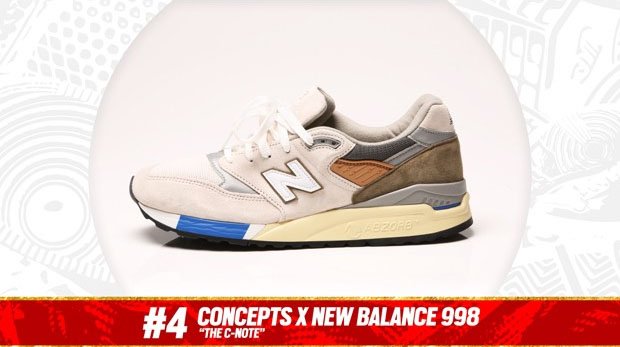 words // Brandon Richard
After Ronnie Fieg's 'Daytona' 1600 took the #6 spot on Complex's Best of 2013 list, New Balance strikes again with its 'C-Note' 998 Concepts collaboration at #4.
The shoe sports a fairly simple look, but the panel appreciated the Boston-based boutique pulling cues from the new $100 dollar bill and the high-grade material selection.
See the argument for 'C-Notes' below.