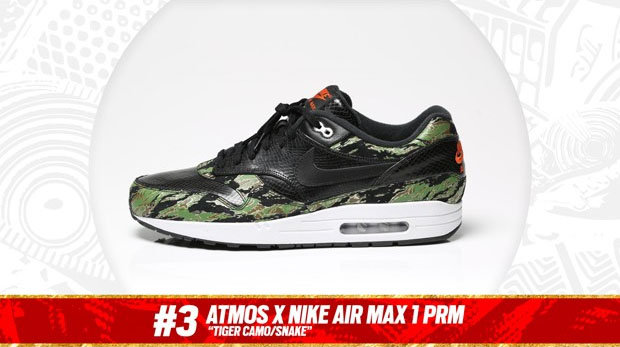 words // Brandon Richard
Is camo print dead? The Complex Sneakers panel says no, giving atmos' 'Animal Camo' Nike Air Max 1 the #3 spot on its Best of 2013 list.
The 'Animal Camos' were a homerun for the Tokyo-based retail giant, who brought together black snakeskin and green woodland camouflage in a package that sneakerheads everywhere wanted to get their hands on. Find out more about this selection below.