words // Brandon Richard
With Josh Freeman's career heading in the wrong direction, the Jordan Brand could use some fresh football star power at the quarterback position. Enter Colin Kaepernick, who isn't a confirmed member of Team Jordan, but laced up PE Air Jordan 12 cleats in Monday's Candlestick finale win over the Atlanta Falcons.
Kaepernick's cleats were gold-based with white overlays and metallic red accents — the same colorway teammate Michael Crabtree debuted earlier this month. Perhaps the two just wear the same size, and as a sneakerhead, Kaepernick just wanted in on the fun. It's also worth noting that he changed back into his usual Nike Alpha Pro cleats in the second half. But would adding Kaepernick be a good idea for Jordan Brand?
Kaepernick is one of the most exciting and marketable young players in the NFL today. He led San Francisco to the Super Bowl in his second season and has the team positioned for another deep run this year. The 49ers have a supremely talented core and the team is relocating to a brand new state-of-the-art stadium next season. As the face of one of the all-time great franchises in American sports, Kaep would be a good fit for Team Jordan.
This is purely speculation based on him wearing exclusive Jordans for one half, but let us know if you think it'd be a good move for Jordan Brand to add Kaepernick.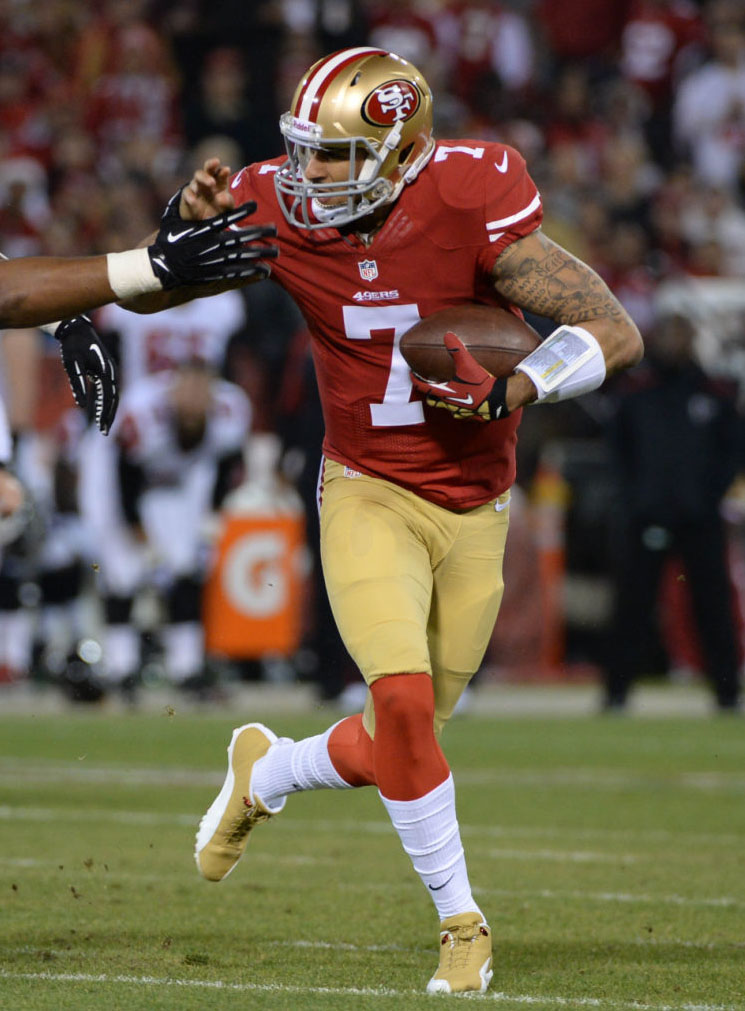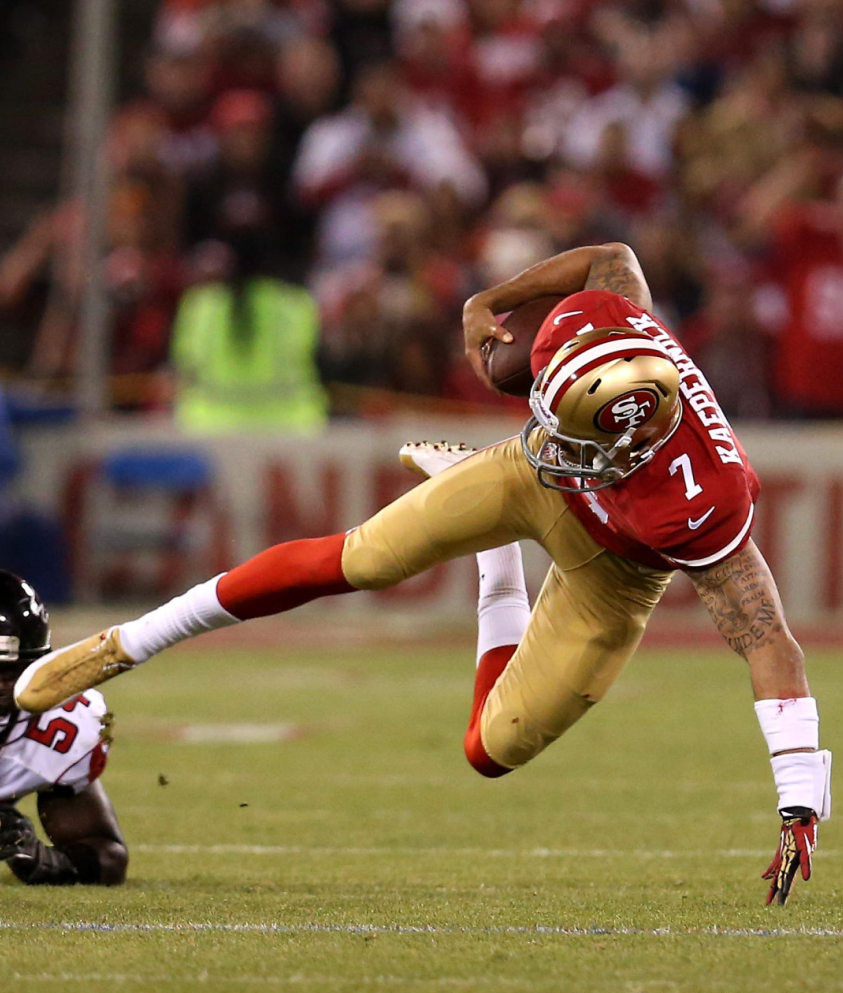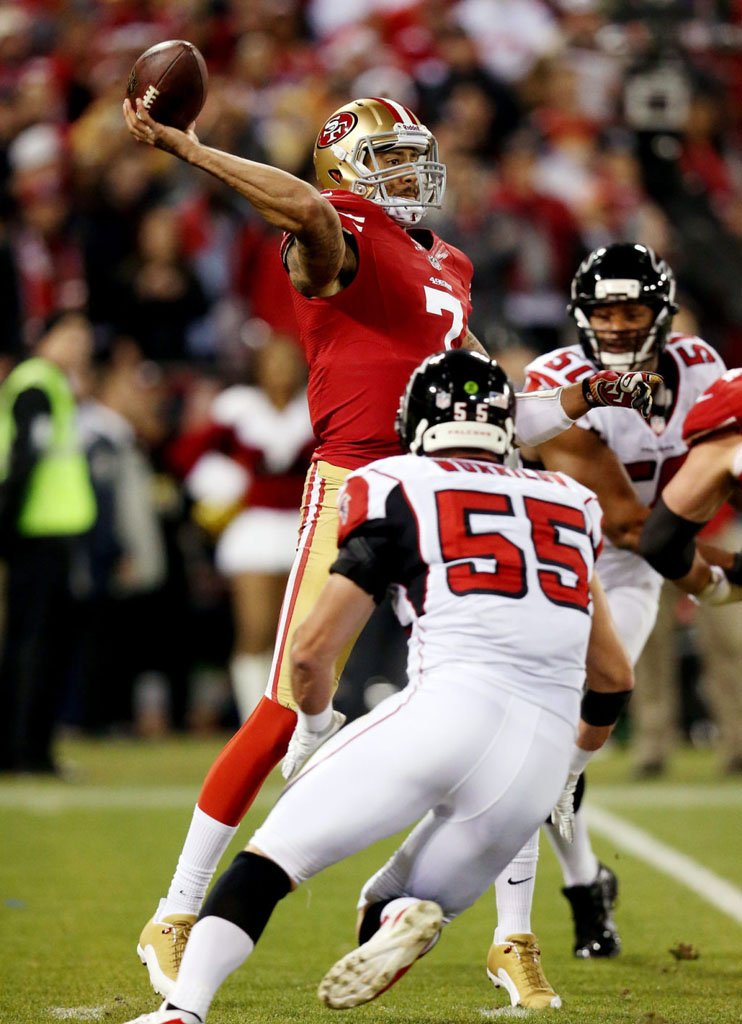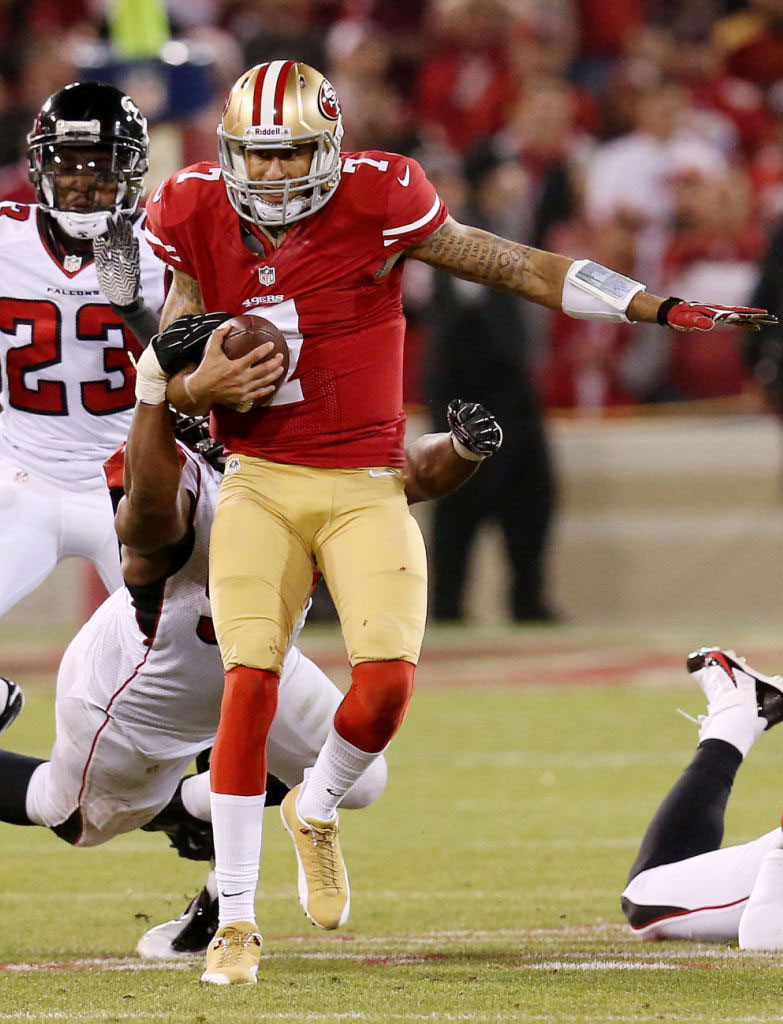 images via Stephen Dunn for Getty