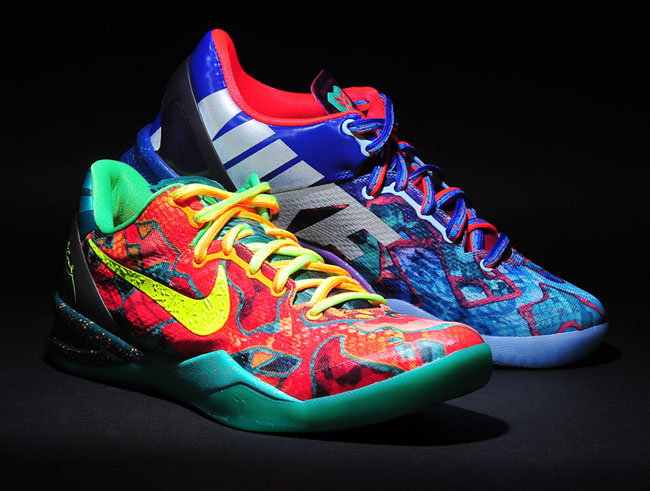 words // Zac Dubasik
When I first started to write this list, I began counting the number of colorways of Kobe 8. Then I realized that was just a waste of time, because whether it was 14 or 45, it's excessive either way.
Earlier this week, we had a poll asking your favorite colorway so far of the LeBron 11. We are barely a quarter of the way through the season, and we've already seen 15 colorways which are either already out, or expected to release. (Including Elite and NSW versions, there were over 20 versions of the LeBron X)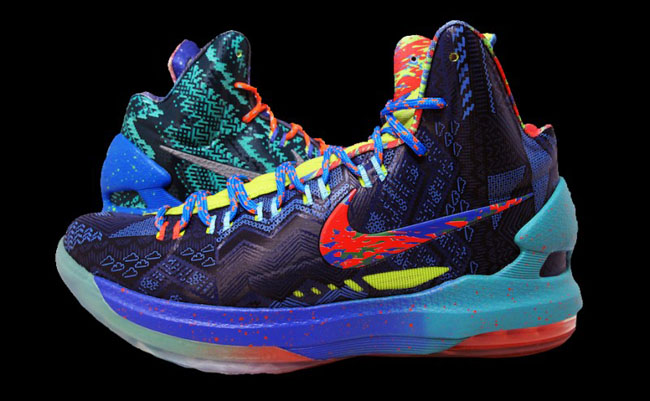 With the launch of the KD line moved forward to summer, we saw many colorways of the 6 release before a single one that matched KD's Thunder uniform.
Things haven't always been this way. Back in the late '80s and for most of the 90's, signature shoes like the original Air Jordans were typically only seen in 3 or 4 colorways. Even the earlier LeBron and Kobe models were only available in a handful of general release colorways.
By the time the LeBron 6 and Kobe 4 came around though, in the 2008-2009 season, things were starting to blow up. A four-colorway pack of "The LeBrons"-themed 6s released prior to a single general release. And then came colorways to celebrate away cities, House of Hoops exclusive releases like the Taxis, and an MVP shoe. The Kobe 4 was available in China exclusive colorways, movie themes, MLK commemorative editions, and, of course, Finals versions.
We've seen the same phenomenon with Kevin Durant's line, with versions in his college colorway, commemorating his favorite sandwich, and a fantasy career as a weatherman, among many others. And you can't forget yearly All-Star and Christmas editions.
On top of all these themed colorways, there are plenty of versions that aren't exactly team colorways, and aren't exactly based on any particular story, but are just extra colorways. It's to such an extent these days that it's hard to even keep track of.
Is that necessarily a bad thing though? There have literally been hundreds of colorways of shoes like the Air Force 1 over the years. If it's a great model, it's a great model. Do you like seeing so many colorways of today's signature lines? Or is it becoming too much?