words // Zack Schlemmer
As news spreads about the possibility of a high-top "Tiffany" Nike SB Dunk, we got to thinking, "What are some other classic SB Dunk colorways we'd like to see on a different cut?" Certainly some colorways could benefit from their opposite low or high top version, giving the classic color combo a whole new life. Some like the Supreme Lows and D.U.N.K.L.E's are just too iconic to mess with, but we managed to select ten previous colorways we would like to see again on new cuts.
Check out our picks below, and let us know if you approve of messing with these classic colorways, or if you prefer to keep them in their original forms.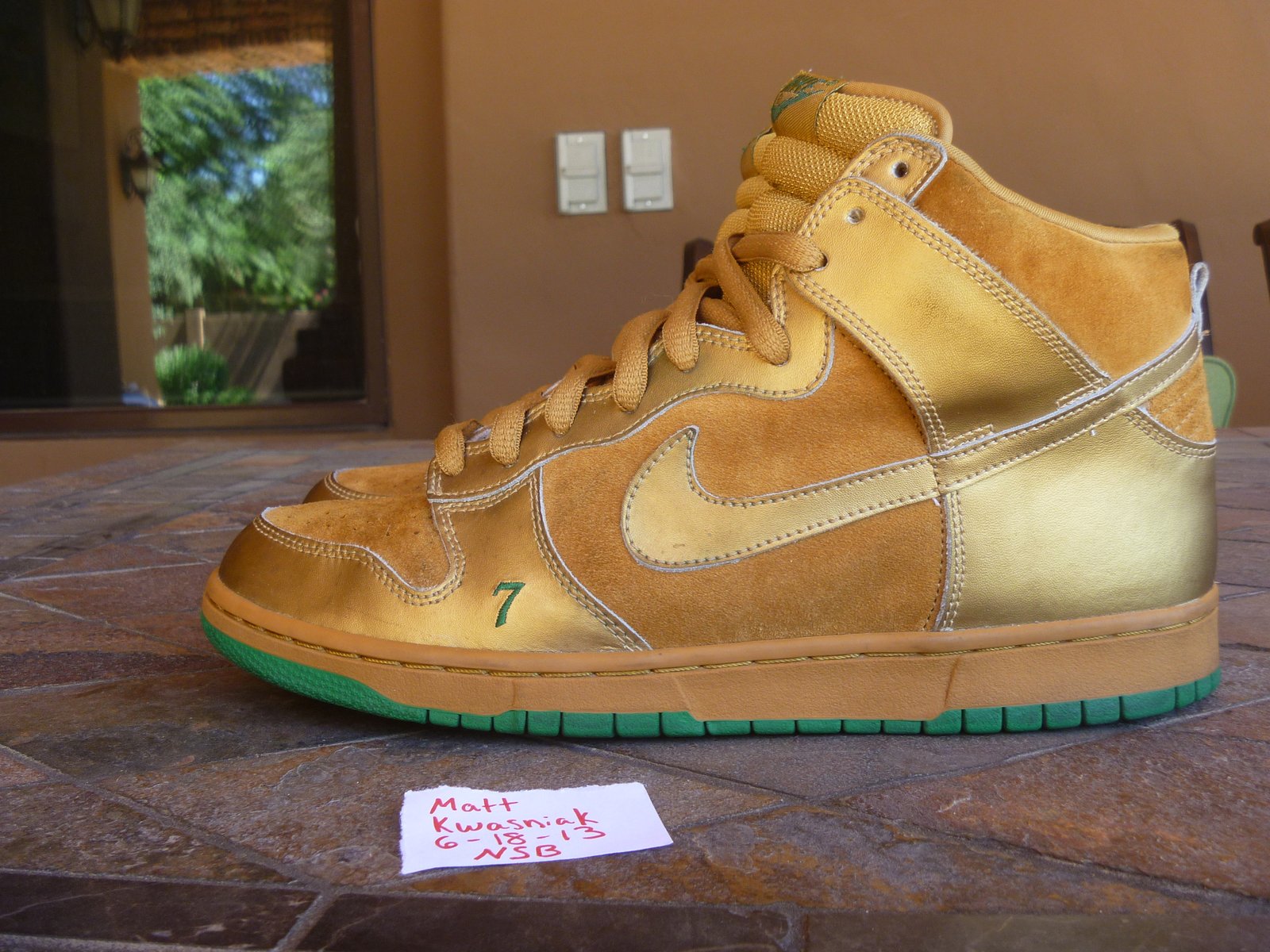 10. "Lucky" High to Low
For no other reason than that we'd like to see another metallic gold Dunk Low other than the "Money Cat".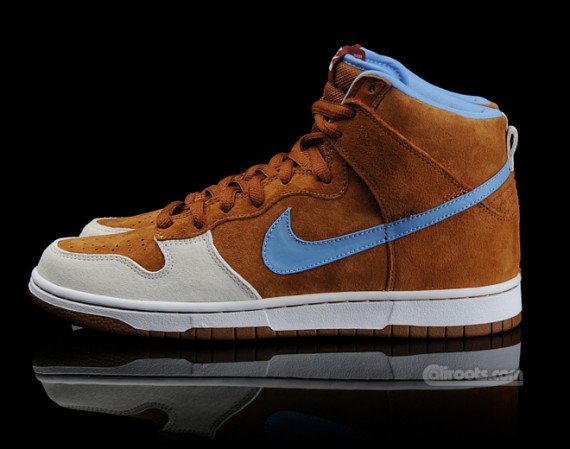 9. "Skate Mental" Dunk High to Low
A fairly underrated colorway, that we feel may be due to the fact that it's a High. A low-top version would make these shine.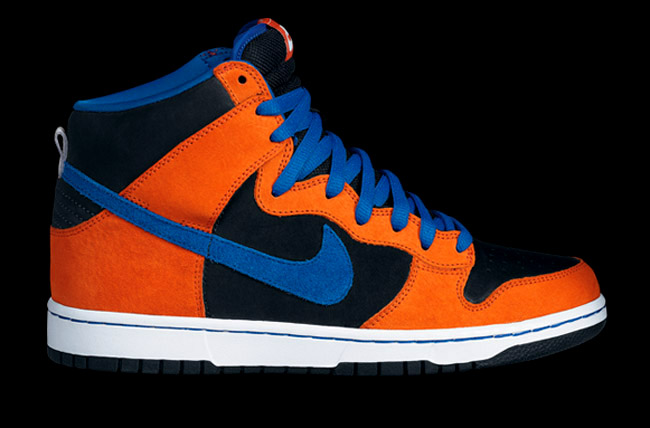 8. "Mets" High to Low
Danny Supa Dunk Low "Away", anyone?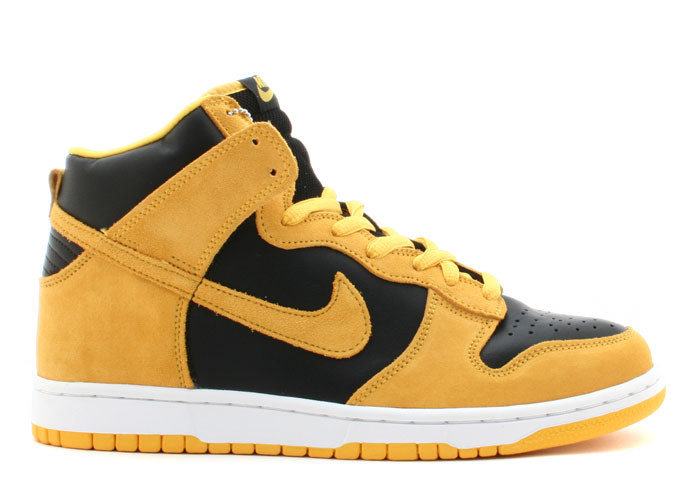 7. "Be True To Your School - Iowa" High to Low
It appears that the "St.John's" colorway may already be on the way back as a low top from SB, so let's hope at least the black and yellow Iowa Hawkeyes version returns, as well.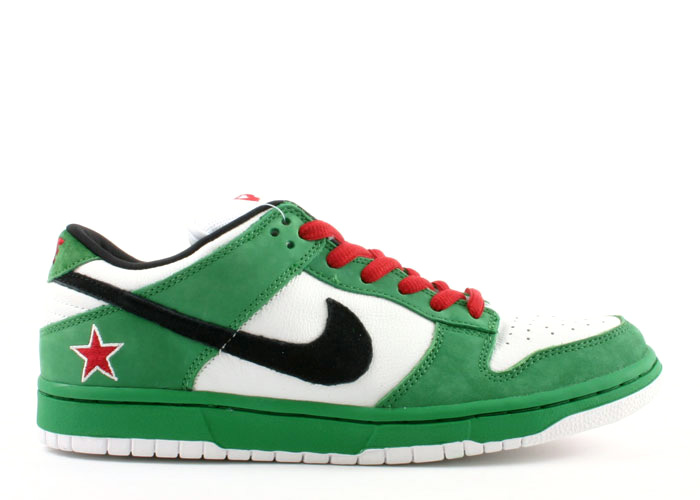 6. "Heineken" Low to High
Like we mentioned in the intro, some colorways were just too iconic to mess with, and these actually probably qualify for that department. But we couldn't resist imagining these with a high top.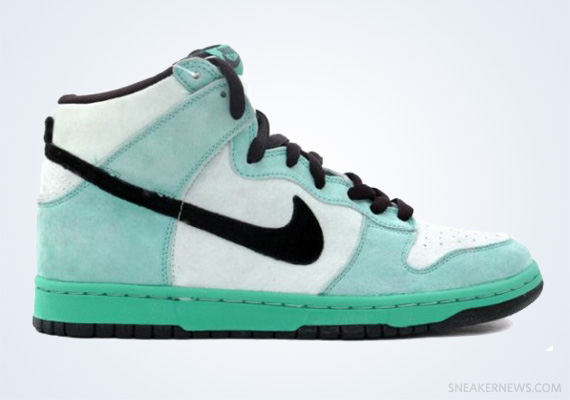 5. "Sea Crystal" High to Low
They kind of did a Sea Crystal Mid, but the colors were a bit off (and Mids suck anyway).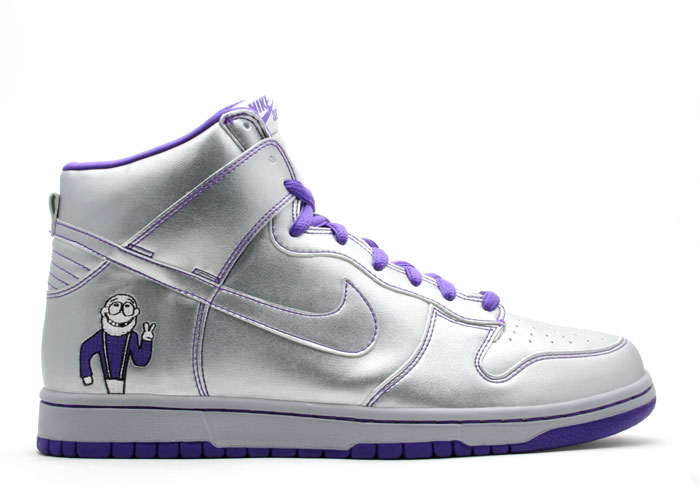 4. "Dinosaur Jr." High to Low
These are already amazing as a High, but can be a bit too loud for certain people. A low top cuts down on the amount of metallic silver, making them more wearable.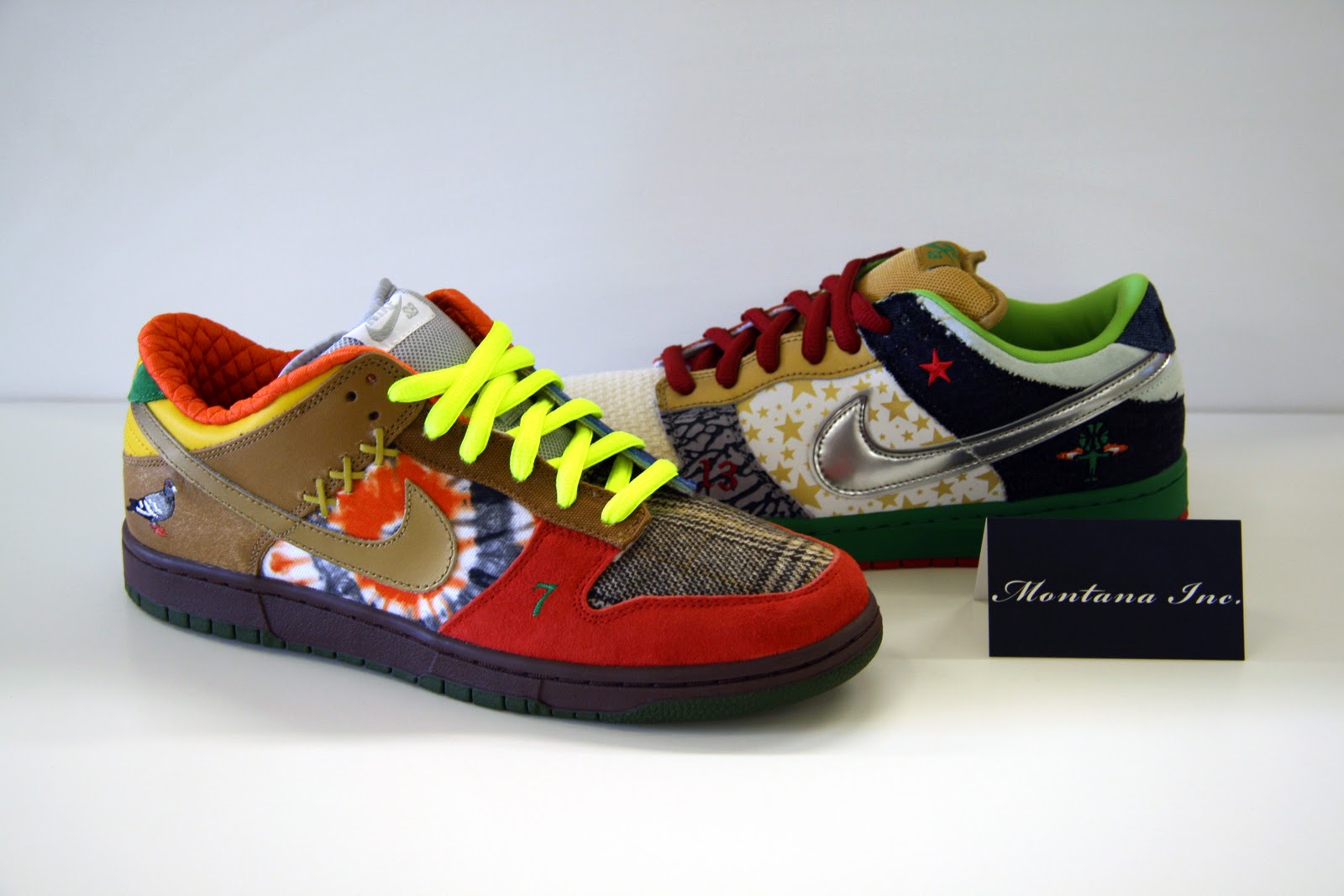 3. "What the Dunk" Low to High
We're all for some more real-estate to add more mis-matched paneling to the What the Dunks. It's also a great opportunity to update the concept with pieces of a few newer colorways.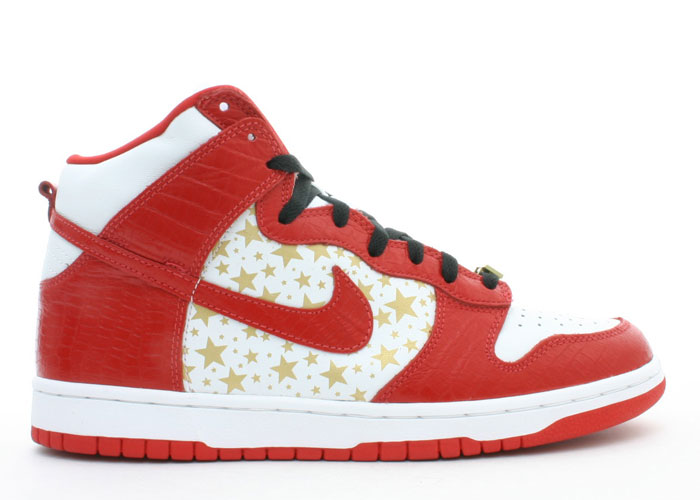 2. Supreme High to Low
We didn't dare mess with Supreme's Elephant print Lows, but the starry Highs would be totally dope with a low cut.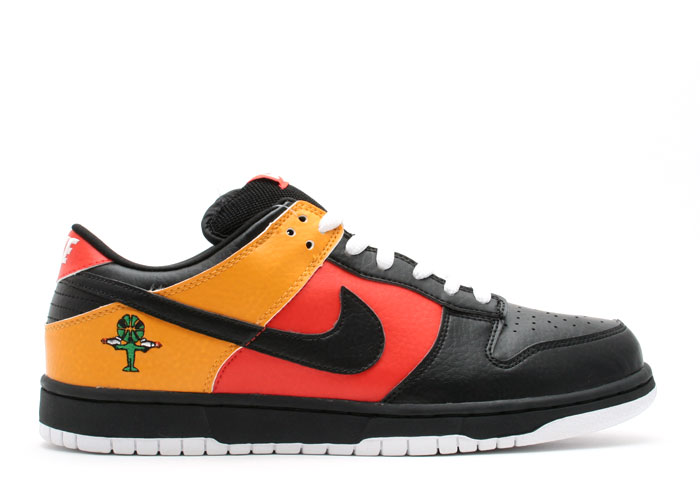 1. "Rayguns Away" High
Since these are actually based off a fictional ABA basketball team, why not have a high top version?