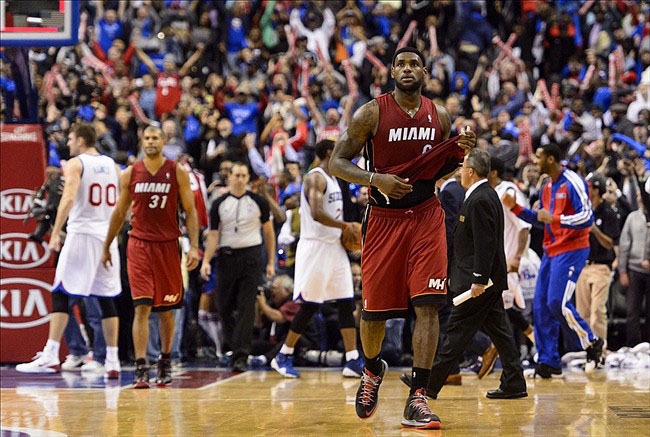 words // Zac Dubasik
If you've been paying any attention to the NBA this season, you've probably noticed that LeBron James has often been seen wearing the LeBron X. If this were the 2012-13 season, that would be exactly what you'd expect to see. But it's not. And the longer it goes on, the more questions it brings up.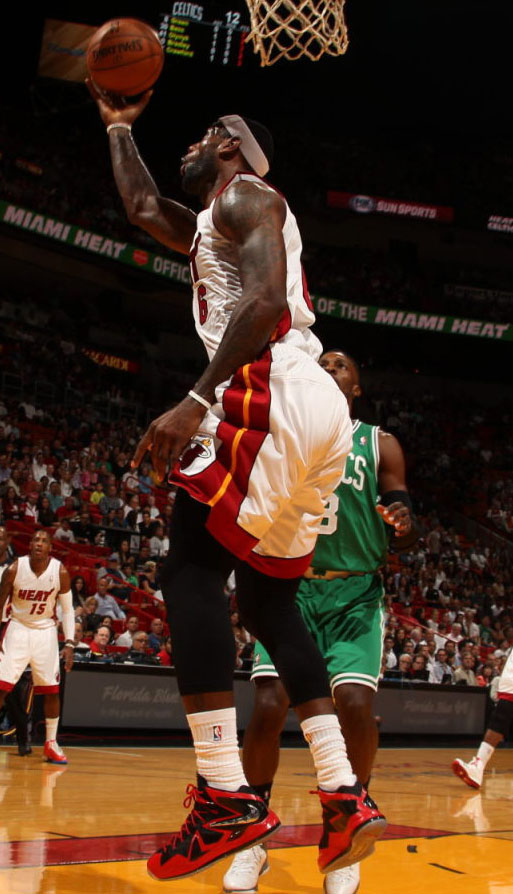 On opening night, against the Bulls when the Heat received their championship rings, LeBron wore a red and gold colorway of the 11. He finished with 17 points, 6 rebounds and 8 assists after playing 38 minutes.
And while that's under his scoring average, it wasn't a particularly noteworthy decline. He looked himself, and there were no visible signs that something wasn't quite right.
But by the second half of the Heat's second game of the season – a loss to the Philadelphia 76ers – he had changed back into the LeBron X. In the social media era, nothing gets by, and there was immediate speculation on why he would be wearing last season's model on the same day Nike put out a video touting the 11's "unbelievable comfort" and "unprecedented control."
Still though, one half of one game doesn't mean much in the long run. And had that been all that LeBron wore the X for, that half of a game would probably be forgotten by now. But that half of a game quickly turned into whole games. Rather than even changing at halftime, LeBron began wearing Xs from the tip.
A signature athlete wearing a model other than their current signature shoe isn't unprecedented. Tracy McGrady wore the Team Mac rather than the laceless T-Mac 4. Back when Kobe was with adidas, he wore The Kobe over The Kobe Two for the 2002 Playoffs.
And then there are examples of heavily modified shoes. Scottie Pippen wore a personalized version of the Pippen 1 which featured Zoom Air rather than Max Air. And while they retained their original looks, Dwyane Wade's Air Jordan 2010 and 2011s were far from off-the-rack.
There are plenty of rumors out there as to what exactly LeBron's issue is with the 11. Perhaps it's as simple as his orthotics not working in tandem with the shoe's thicker Zoom-embedded insole.
We can speculate all we want, but at this point, it seems fair to deduct that something is wrong, considering how long he's not been wearing his current shoe. The question is though, how does that impact your feelings on the 11?
Does LeBron not wearing the 11 influence your purchasing? Are you any less likely to pick up a pair, knowing that LeBron himself hasn't been wearing them? Or do you like the looks of the shoe enough that it doesn't matter what LeBron is wearing on the court? Let us know your thoughts in the comments.