words // Zac Dubasik & Nick DePaula
The Air Zoom Generation may have been the first LeBron signature shoe, but the Zoom LeBron II, released just one year later, already ushered in a new era to the line.
As you can probably tell, it was the first shoe to include his name in the name. An even bigger change was the superstar design team of Eric Avar, Aaron Cooper and Tinker Hatfield moving on from the project, and then-Nike Basketball Design Director Ken Link taking over. Where the Air Zoom Generation left at least some fans feeling underwhelmed, the Zoom LeBron II is still considered by many to be the essential shoe of the line.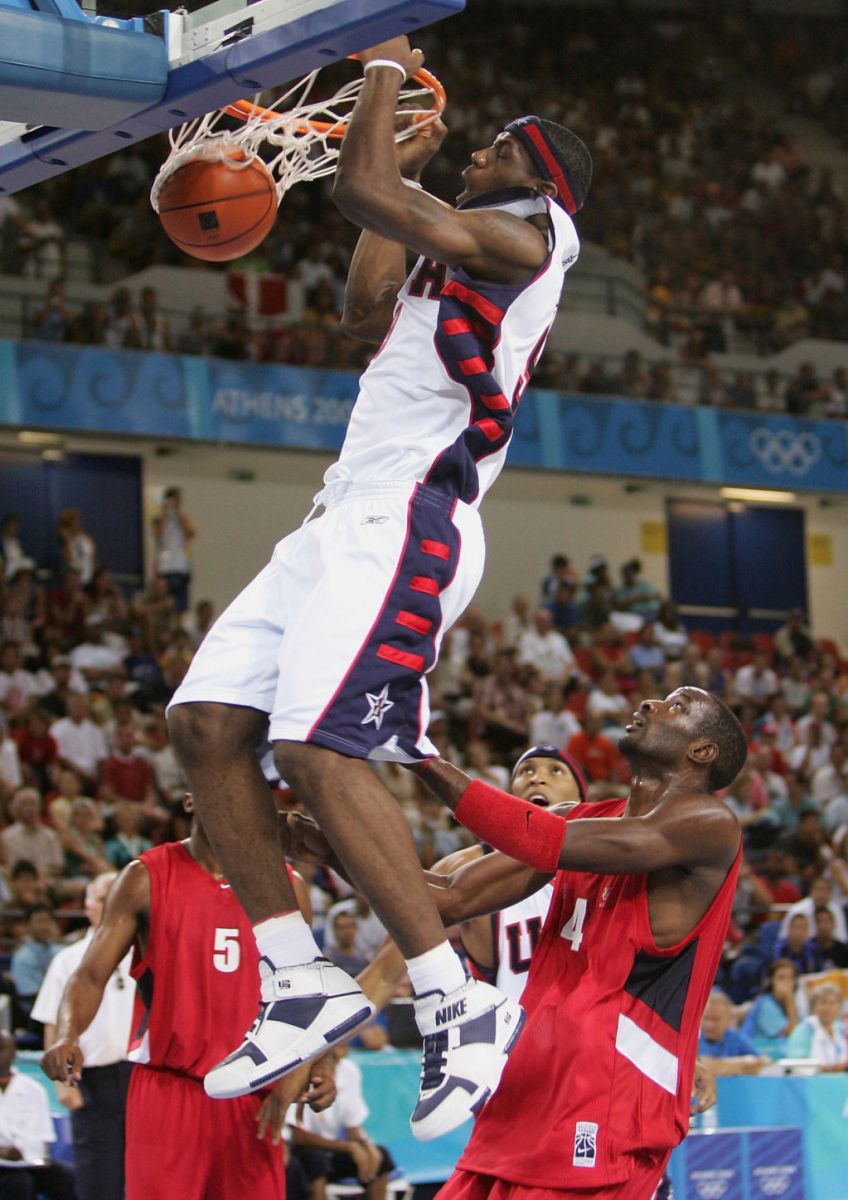 From a design and technology perspective, there was more breakthroughs on the Zoom LeBron II. Features like laser-etched graphics (including the debut of the lion logo) added visual detail along the collar, and a removable strap added a level of customization.
It was still essentially just a leather and mesh shoe, with a flat sole, but Link's expertly executed design turned those tried and true materials and construction techniques into a modern classic.
The perfectly placed and sized overlays added on-court support, as well as the option for a bold color blocking. The flat sole let Link develop a traction pattern that not only stuck like glue, but also added even more personal detail with a stylized "LJ" pattern. A Sphere lining and max-volume Zoom Air units added to the plushness.
There were only three general release colorways of the II, plus a limited edition, all-black, fully lasered, "Birthday" edition, released online. It was the versions that didn't come out though that added as much to the shoe's legacy, if not more, than the ones that did.
The unreleased versions of the LeBron line may have begun with the Air Zoom Generation, but they became a staple with the Zoom LeBron II.
The Kung fu-inspired Chamber of Fear ad campaign, which would foreshadow the importance of China to the line, and basketball in general, included a series of cross-country stateside events, which launched limited edition LeBron Air Force 1s. It was at these events where the Dunkman colorway of the Zoom LeBron II made its debut in display cases.
This white, grey and neon green colorway featured a Jumpman-esque silhouette of LeBron's first NBA dunk (a silhouette which has since "evolved" in shape). While never released, that shoe, along with University of Oregon, St. Vincent-St. Mary and "Triple Double" colorways have become some of the most popular and sought-after shoes in the history of the line.
For better or worse, they had far overshadowed the available versions, and ushered in a new era of importance for PEs and samples in the collector community.
LeBron proved in his rookie season that he could live up to the hype, which created even greater expectations heading into his sophomore year. Although the Cavs narrowly missed the playoffs again, LeBron built on his rookie success, making his first All-Star team, and increasing his production to 27.2 PPG, 7.4 RPG, and 7.2 APG. Creating moments on-court, like his first career triple-double, only added to the legacy of this shoe, and the line as a whole.
Check out LeBron on-court in each colorway below.
Zoom LeBron II -- White / Navy / Red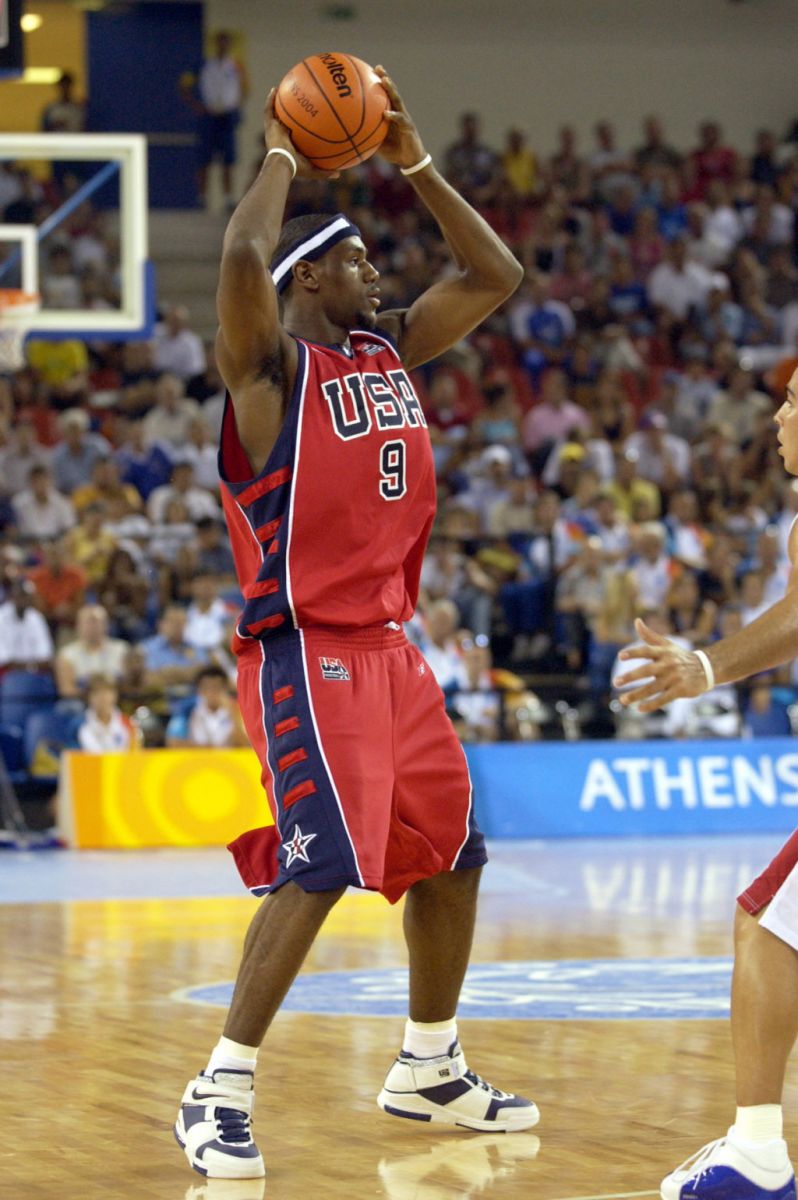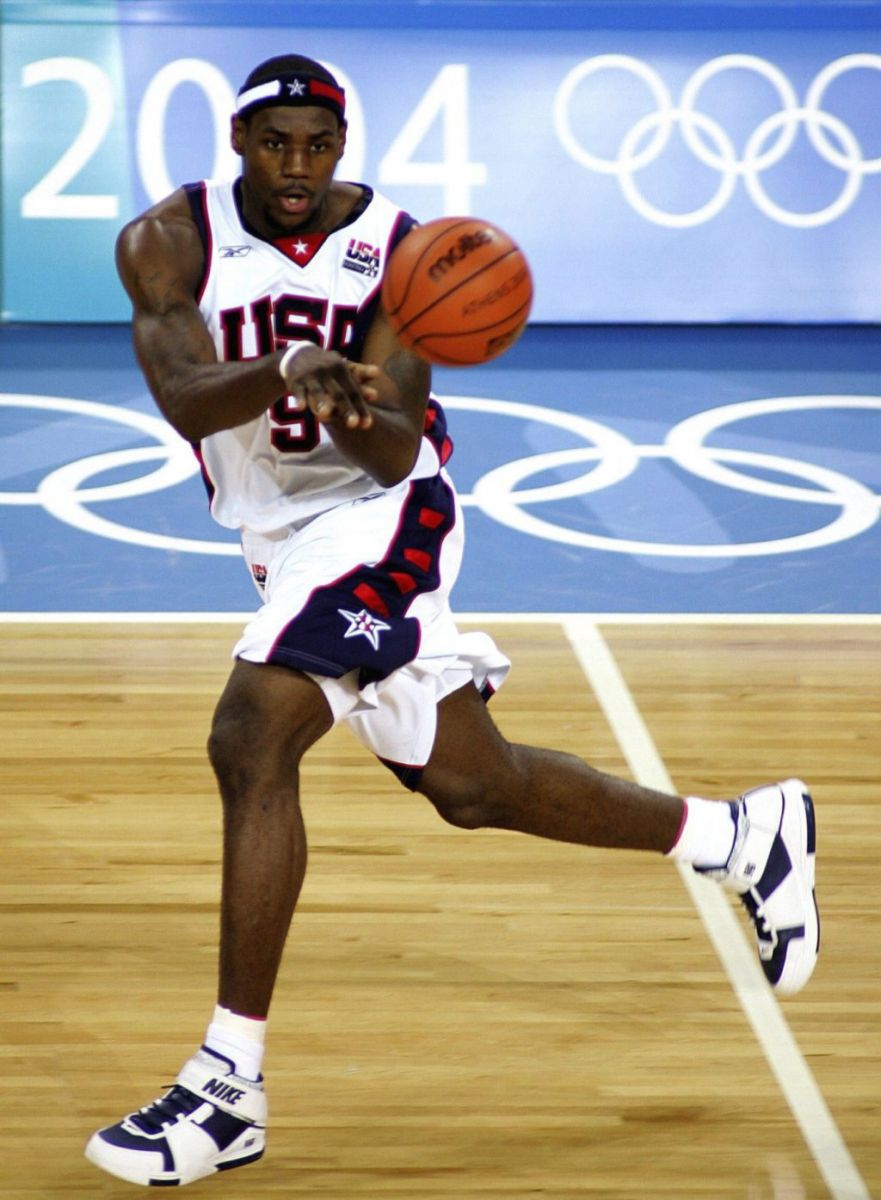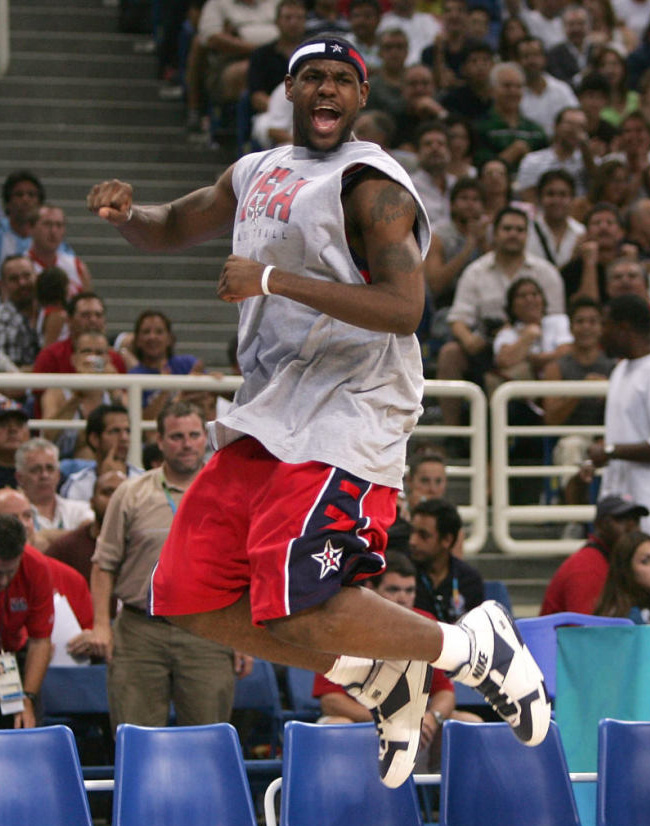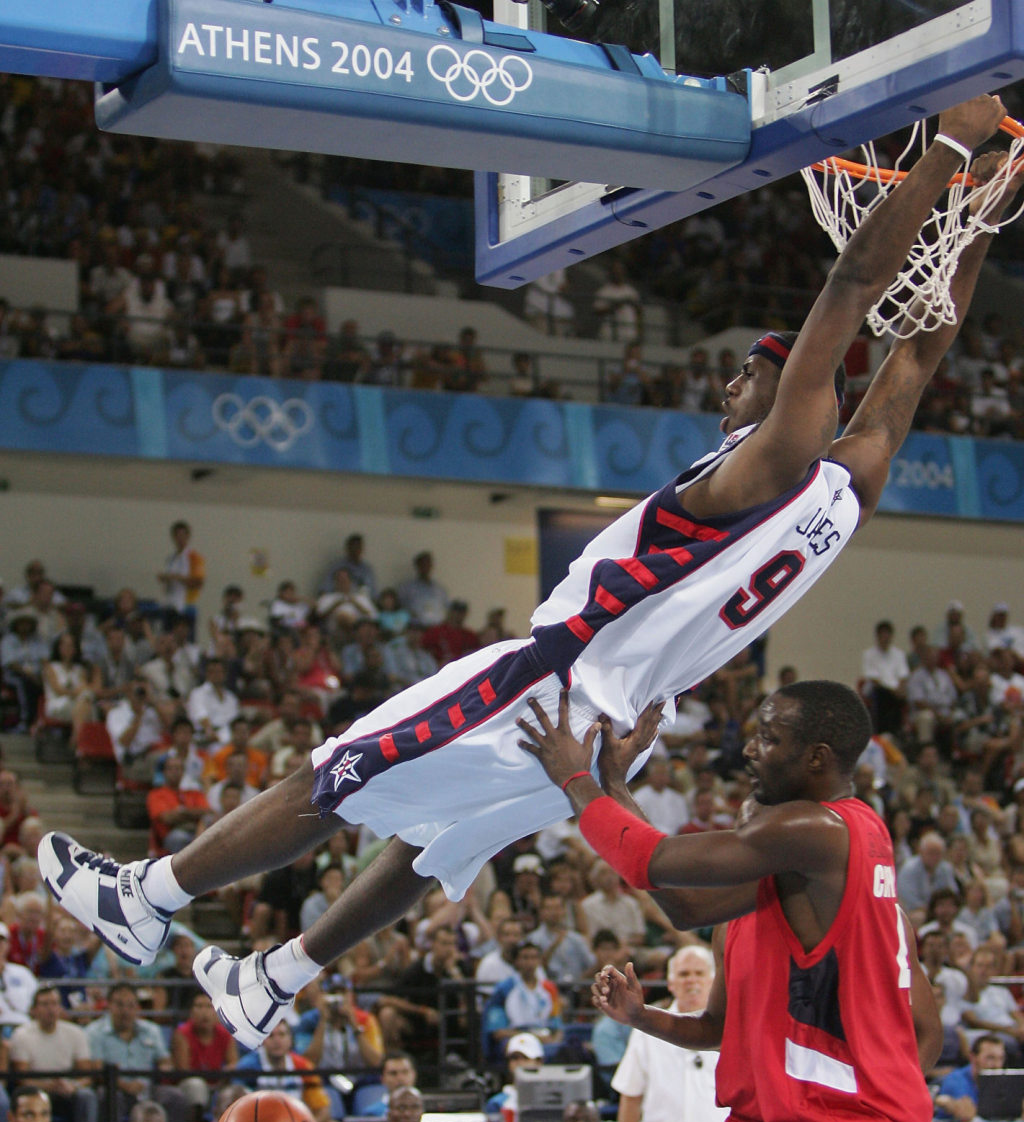 Zoom LeBron II -- Black / White / Red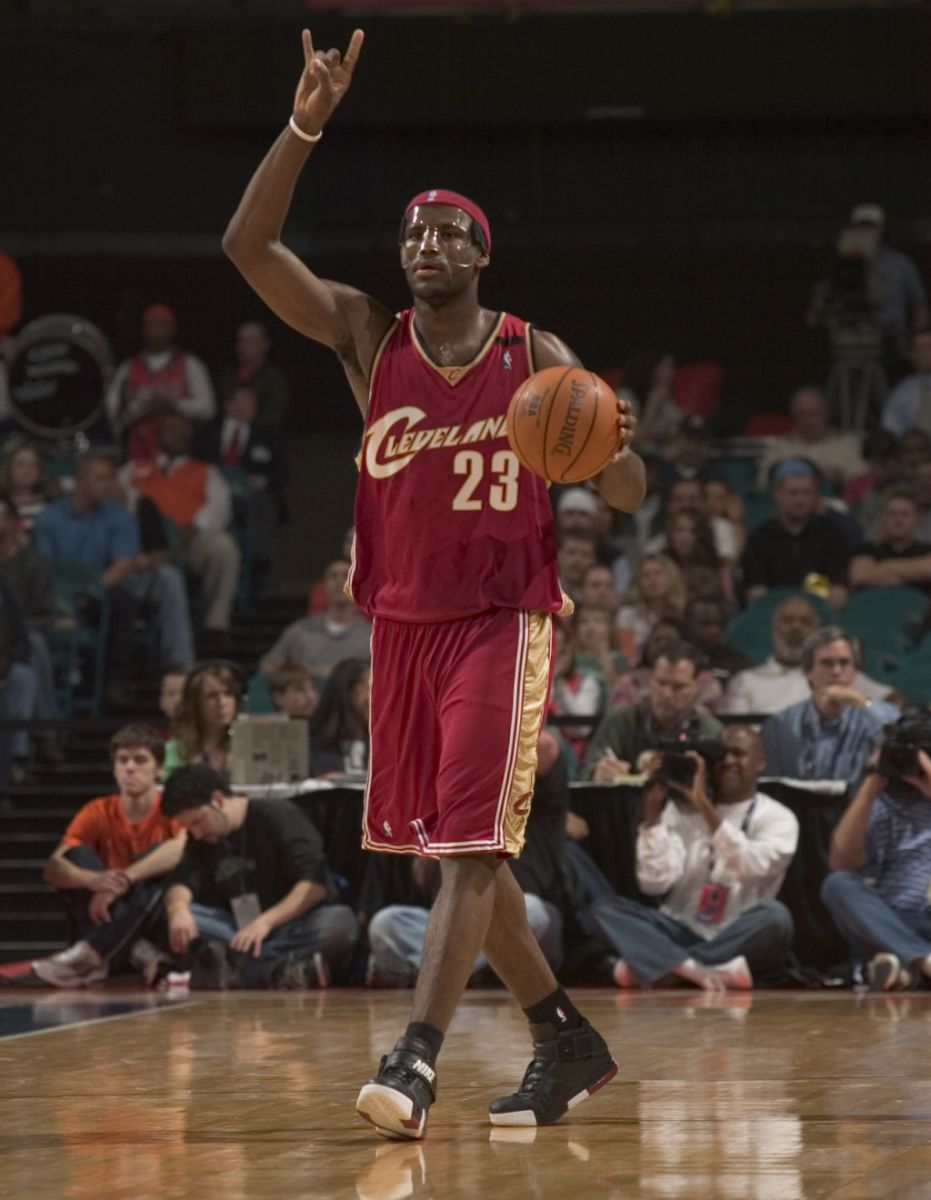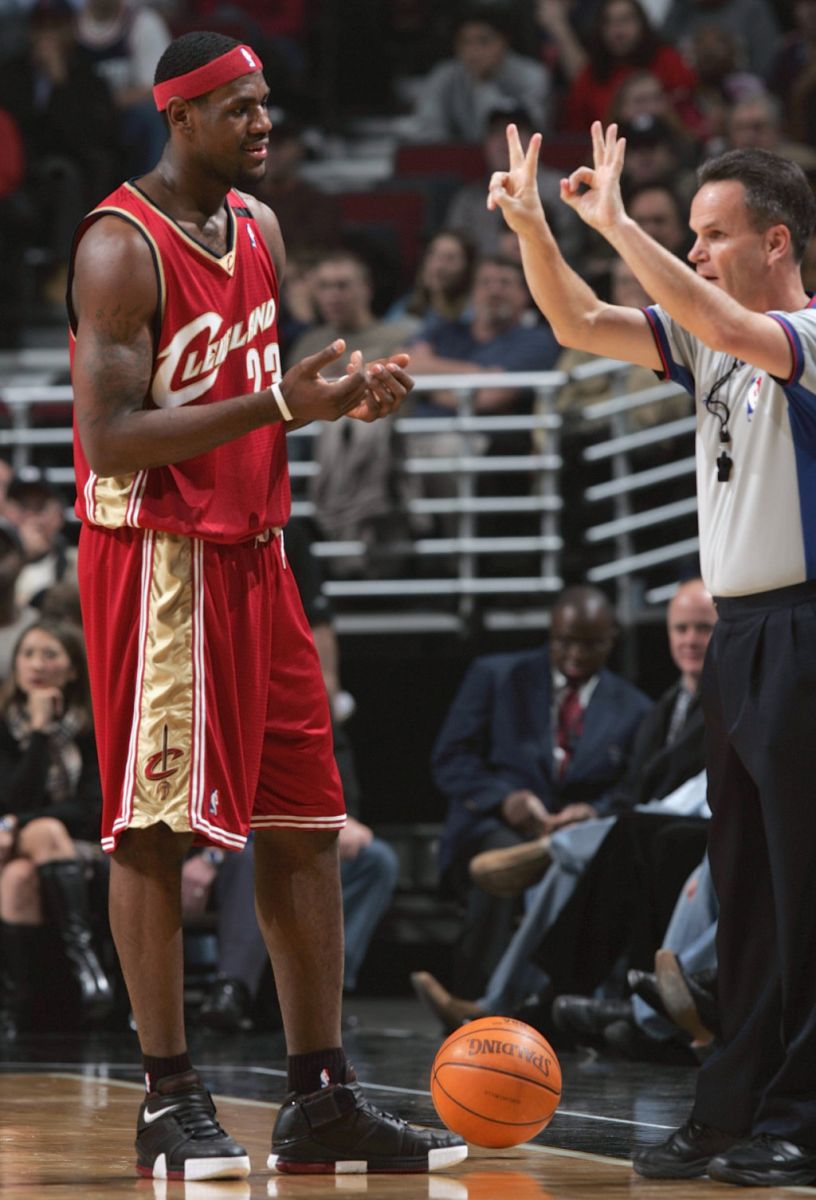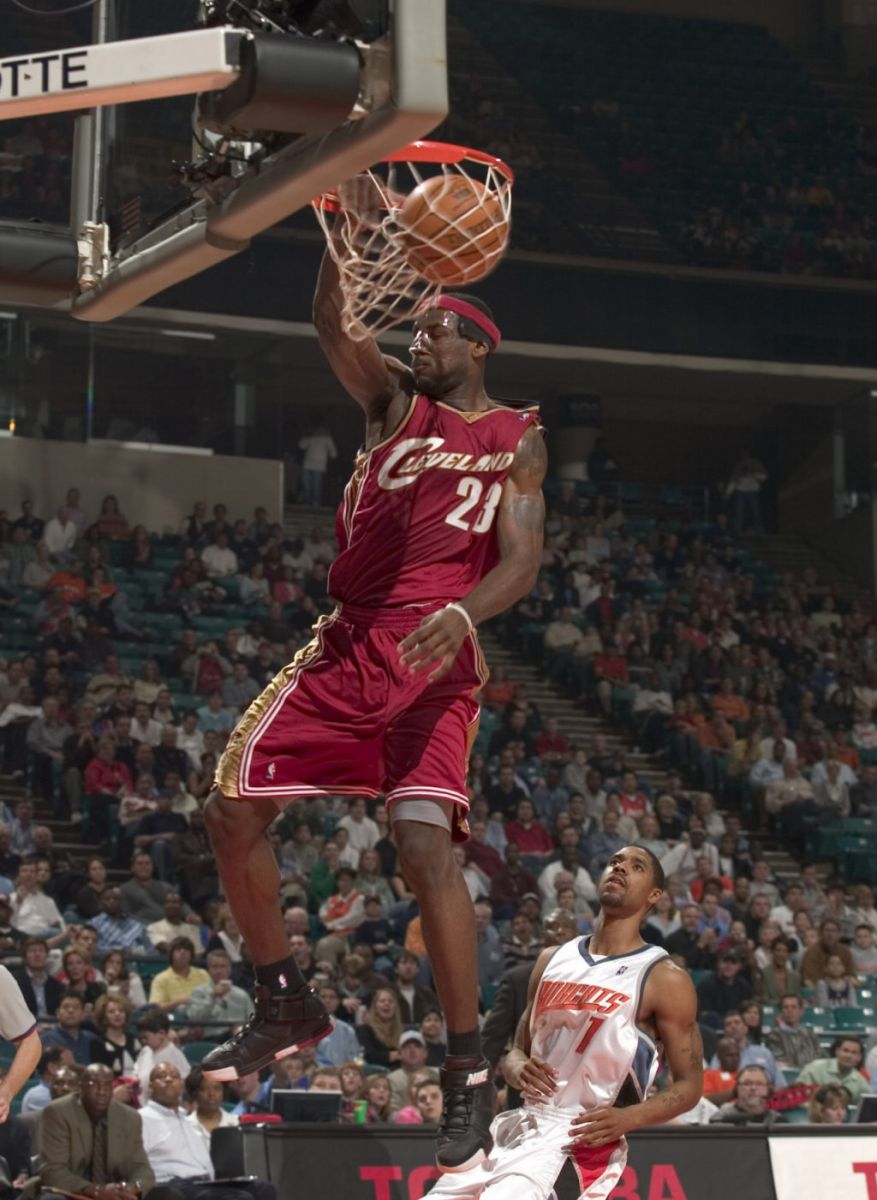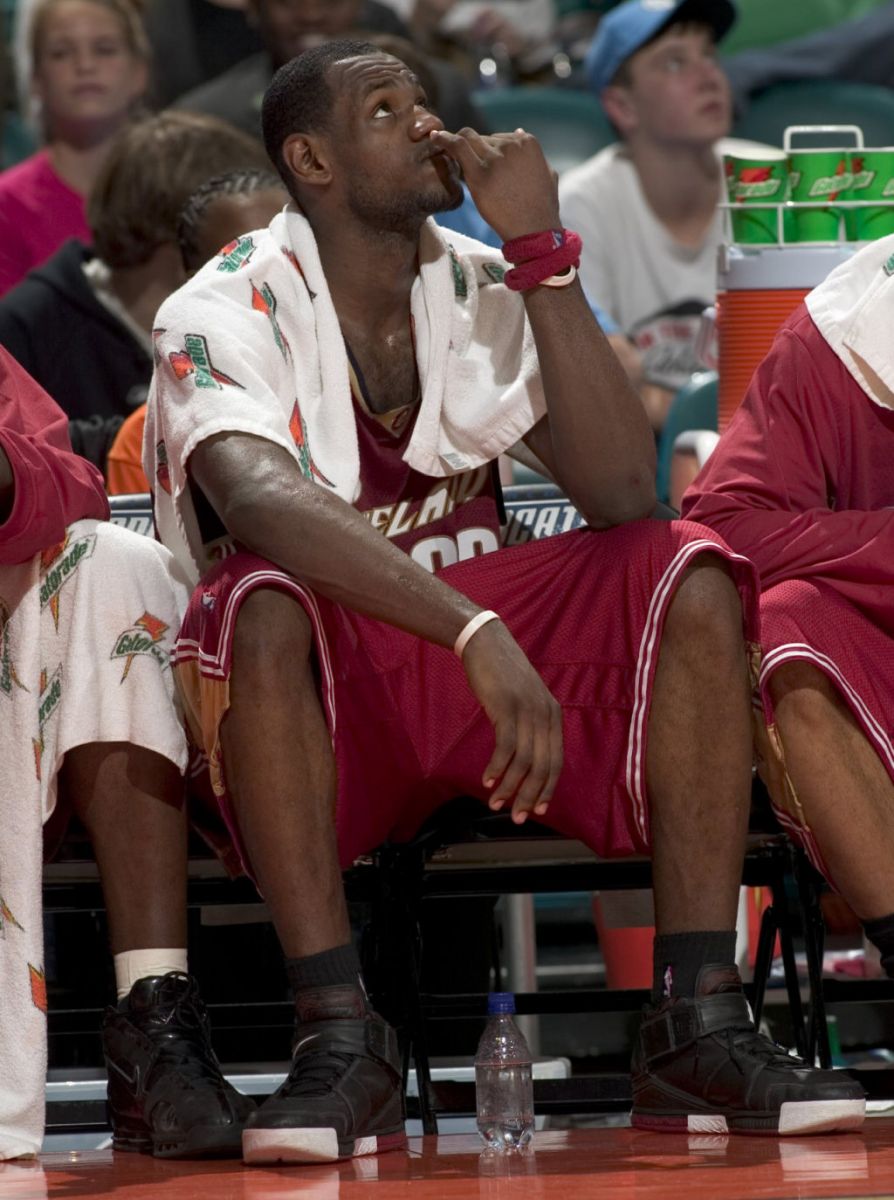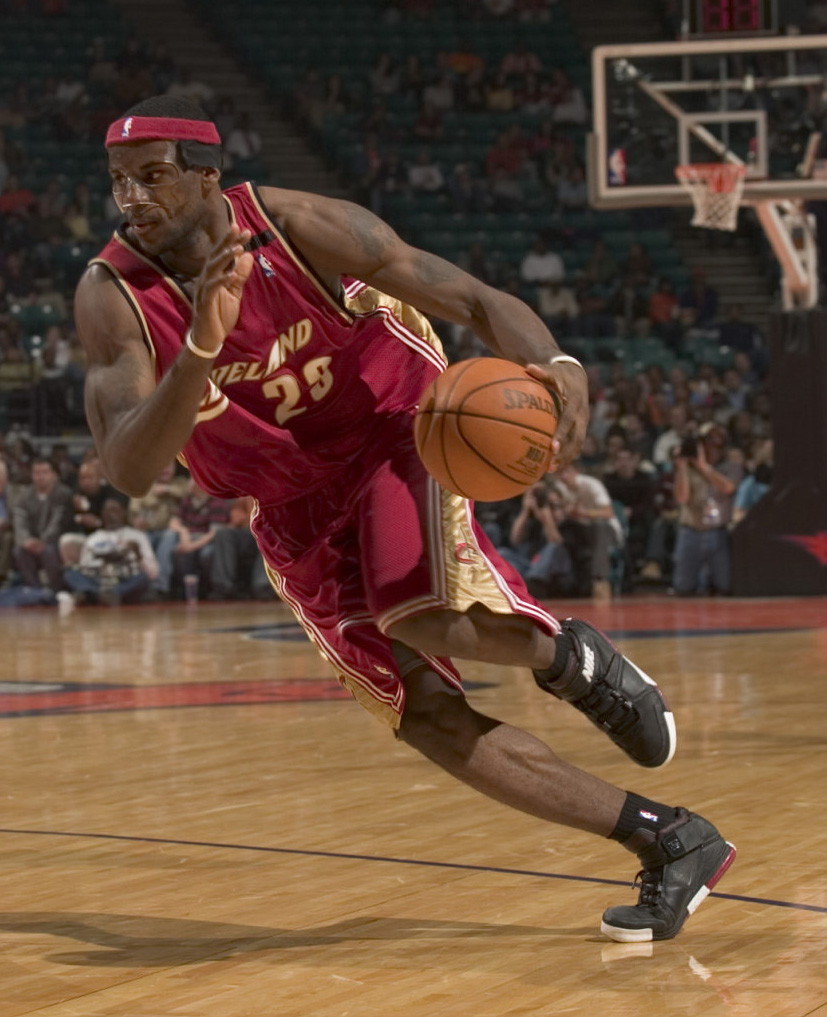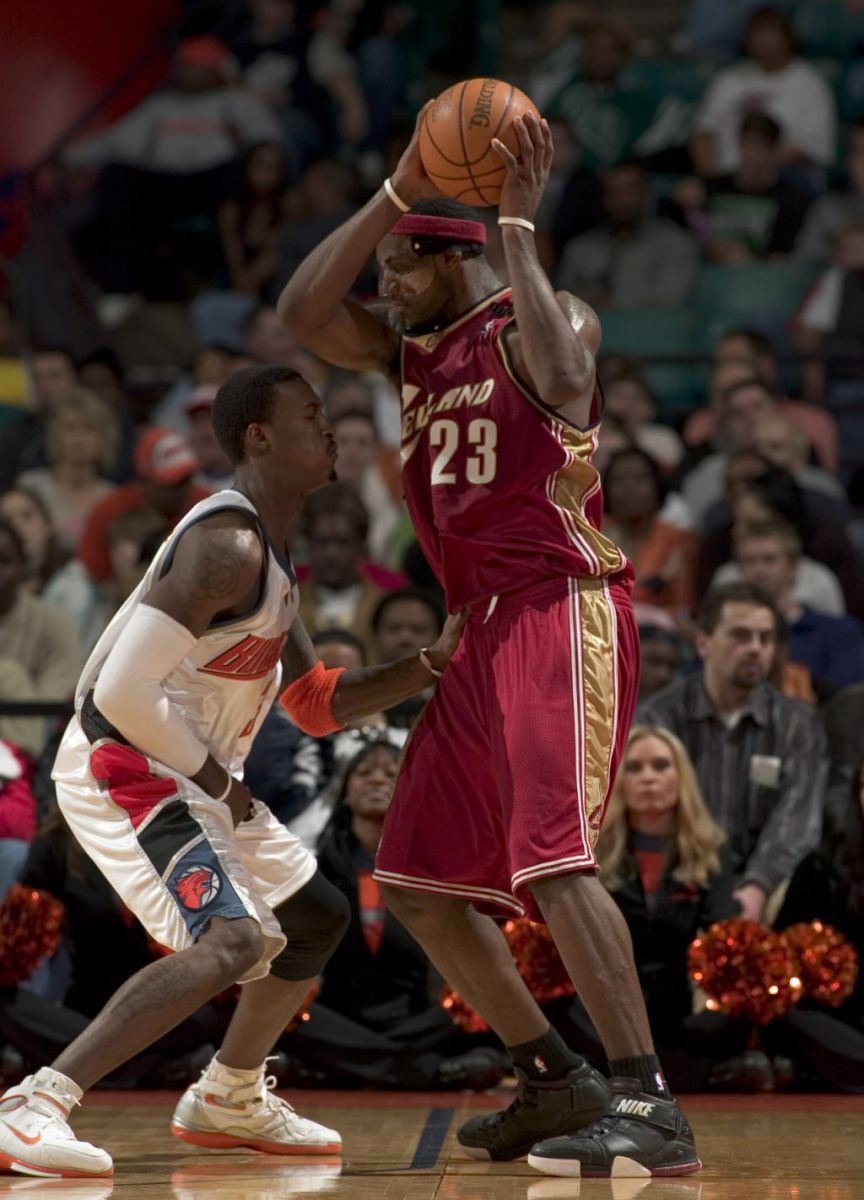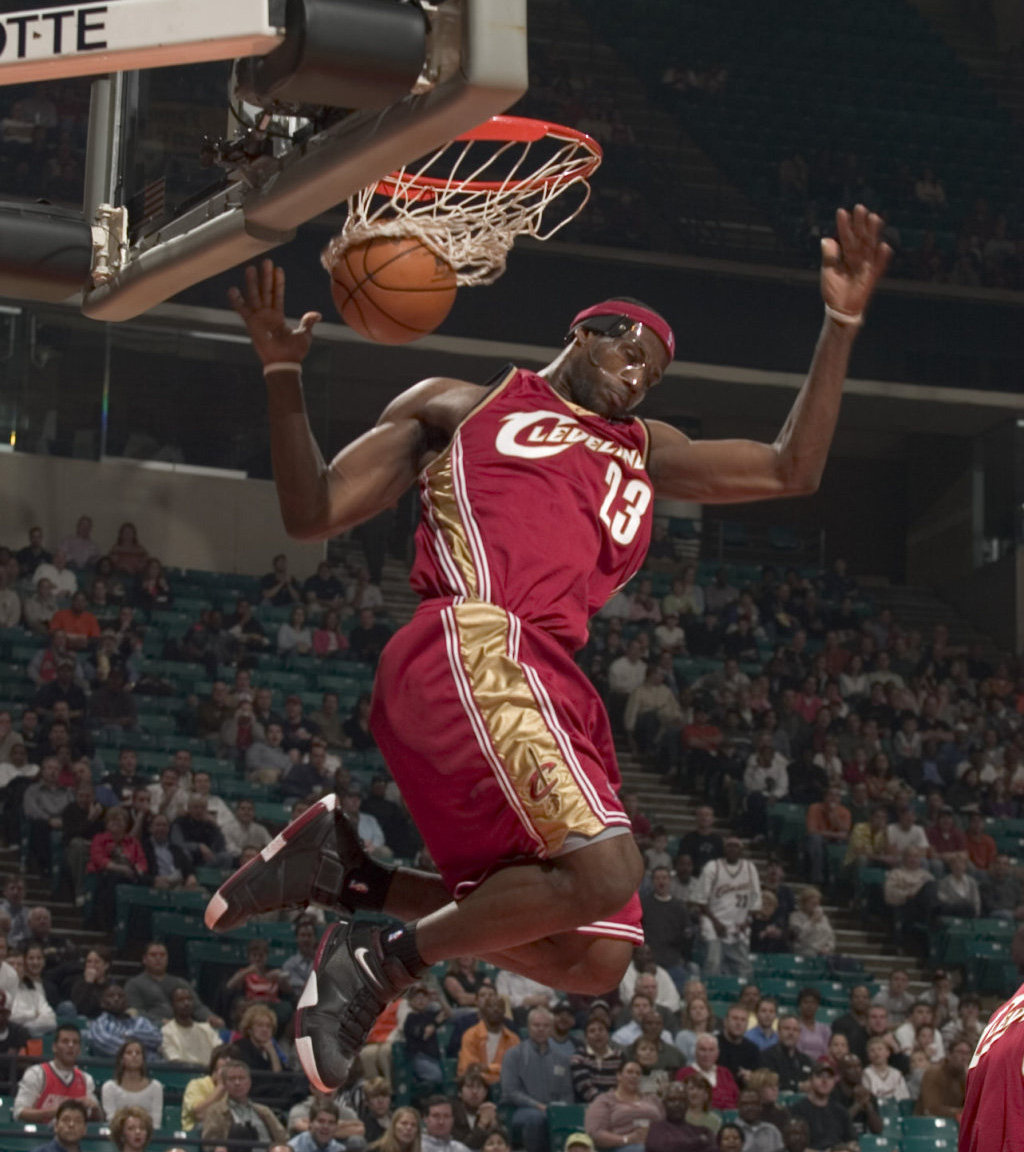 Zoom LeBron II -- White / Gold (Preseason)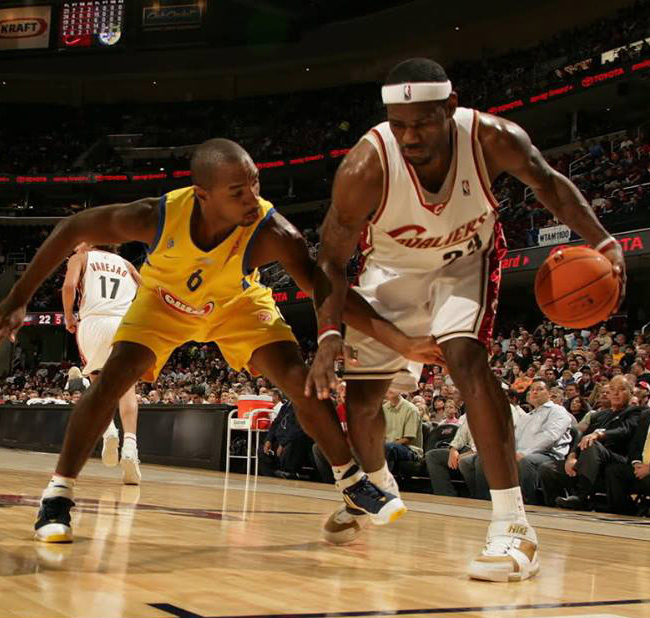 Zoom LeBron II -- White / Red "Chamber of Fear"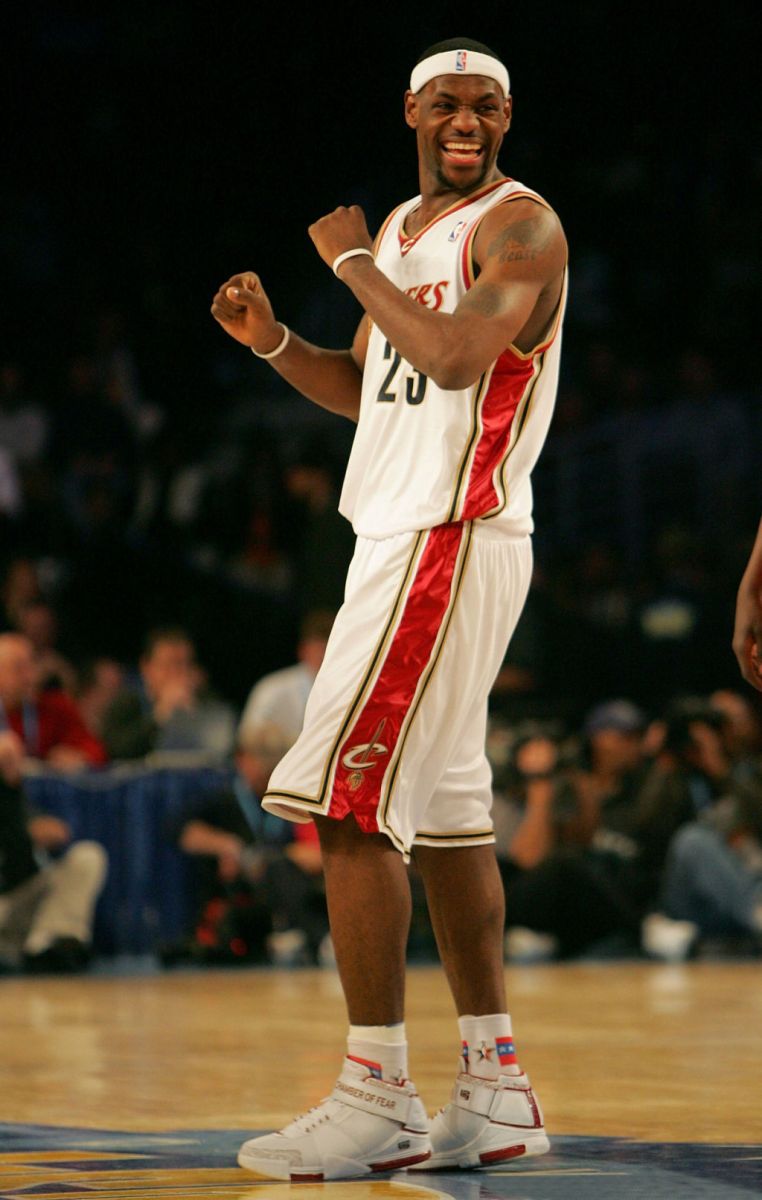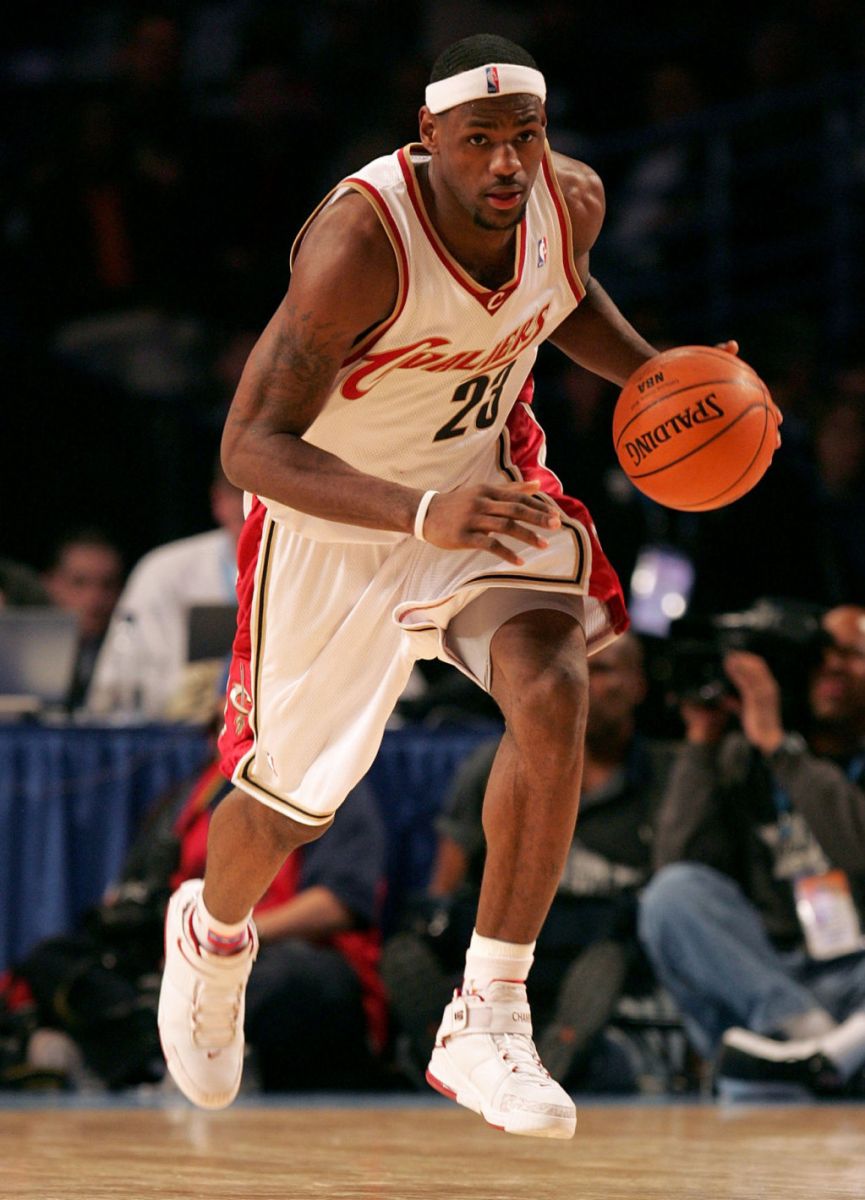 Zoom LeBron II -- White / Navy / Red "Chamber of Fear"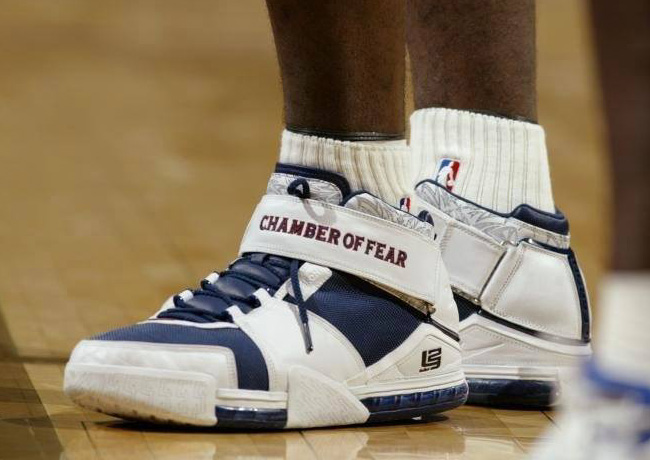 Zoom LeBron II -- White / Varsity Red / Maize "Triple Double"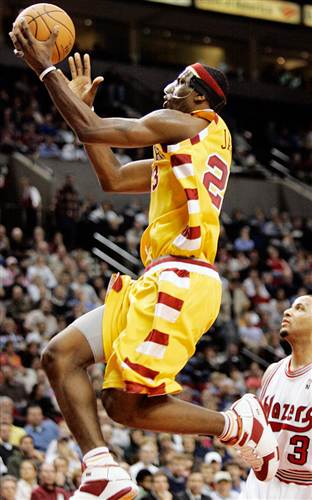 Zoom LeBron II -- Cool Grey / White / Varsity Royal "All-Star"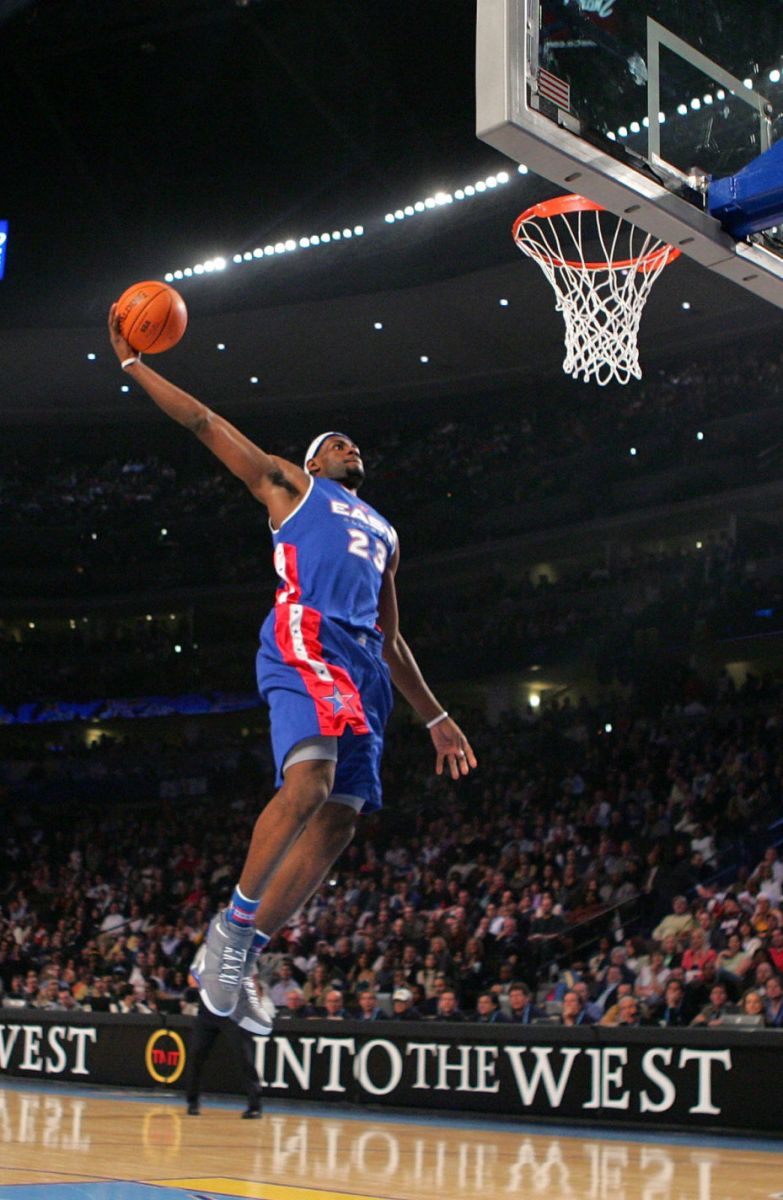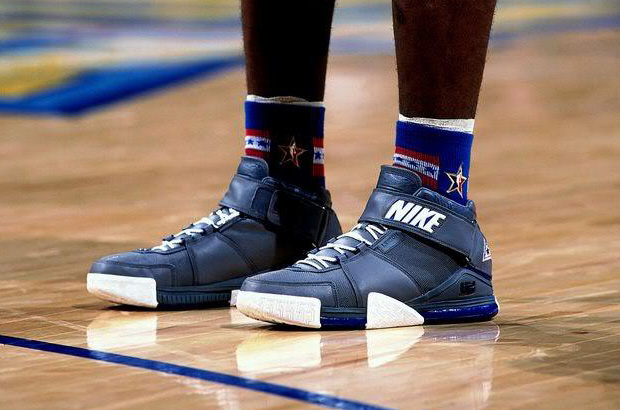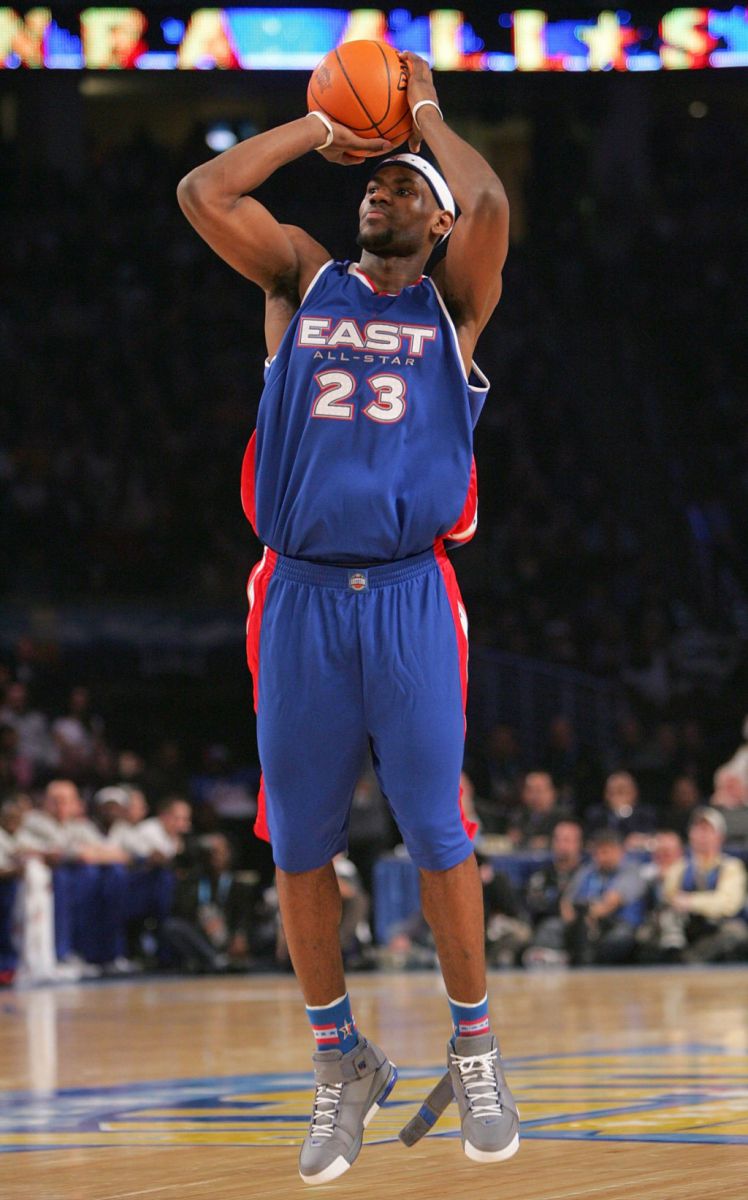 Zoom LeBron II -- Black / Black "Birthday"