words & interview // Luis Sanchez
photography // Yulia Nidbalskaya
Growing up in New York, two things were almost guaranteed to influence the A$AP Mob. Fashion and music.
For A$AP Twelvy, both became a huge part of his life early on. Using his rapping skills to make a name for himself alongside A$AP Rocky and the rest of the A$AP rap collective, Twelvy's extensive footwear knowledge quickly became just as evident with everything from early LeBrons, to Uptowns and classic Jordans on his feet as he rocked the mic.
Currently on the road with A$AP Ferg and the rest of the Mob, Twelvy recently linked up with Sole Collector to share with us what's been on his feet as of late, his earliest footwear memories, and even who he says has the illest sneaker stash in the Mob.
Check out the interview below.
Luis Sanchez: You're currently on the Turnt x Burnt Tour with Ferg and the Mob, what's it been like so far?
12vy: So far, you know, the Turnt x Burnt Tour, its been turnt. I been feeling a little burnt out as of late. A lot of crowd surfing, a lot of smoking. Not too much drinking. But a lot of fun you know! Its been great though. Its Ferg's first tour, and our first tour without Rocky on the road with us. So its just been great to see how people have been giving us love.
LS: What's your sneaker rotation looking like for the tour?
12vy: For the tour I brought nothing but [Jordan] 1's with me, and my Gary Payton's. My Gloves. I really like the Gloves. I brought my Bred 1s, my Royal 1s and my Shadow 1s. My Shadow 1s is like my favorite release of this year. They simple but they just crazy!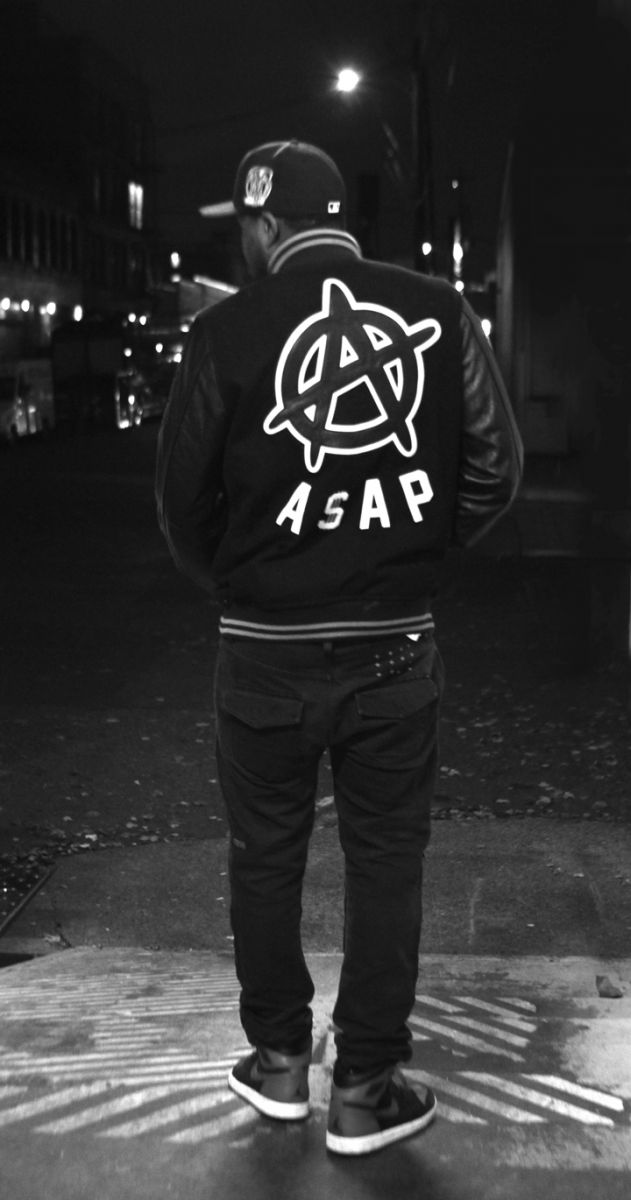 LS: You mentioned The Glove, Sole Collector is doing a collab with Nike on The Glove. You seen them?
12vy: Oh Word? What color?
LS: It's old school Seattle colors!
12vy: White and Green?
LS: All green, with white and yellow.
12vy: Send those in, I need those!
LS: That's what I'm trying to do!
12vy: I was waiting for them, I remember seeing the post on them, probably like a year ago. So I had been waiting, and just finally picked up like three pairs of The Glove. Shout out to Gary Payton! I'm in Seattle tomorrow with my Gloves on!
LS: That's whats up! You pick up anything nice over the tour?
12vy: So far, nah. But I go to LA soon, I gotta stop at RIF. They got the atmos Air Max 90s waiting for me! So you know, shout out to RIF. Shout out to Jeff. Hopefully they got some LeBron IVs, LeBron VIs or LeBron VIIs waiting for me!
LS: Which atmos 90s you getting? The infrared-looking ones?
12vy: Yeah. The Duck Camo joints.
LS: How do you keep up with releases, and how do you get your hands on the kicks you need while on the road?
12vy: See its kinda hard because being on the road, you don't go on the internet too much. Probably due to the lack of Wi-Fi, or due to the fact that you don't wanna run over your data plans (laughs). I be running over Gigs. But sometimes I just miss releases. And sometimes there'll be young dudes that I know that keep me updated, they'll hit my phone and be like "Yo you about to get this?" and I'm like, "I ain't even know that was about to drop!" They'll go, "Well yeah, I'll hold you a pair." So you know, I keep relationships like that, because you know the youth run it right now in the sneaker game!
LS: Aside from your tour footwear, what are some of your favorite shoes to just kick it in, and chill?
12vy: Aqua 8s, the Nike Free Trainer 5.0. I love em! They just wild cozy. Um what else? Jordan 4s, LeBron 4s, LeBron 7s and LeBron 8s sometimes. You know, that's about it.
LS: What are some of your earliest memories with sneakers? Anything cool you had as a kid?
12vy: I remember, cause my feet grew faster than my brothers and all my cousins, so they was wearing like size 5.5 or 6. Jordans was cheap for them back in the day! And expensive for me, you know what I'm saying? So you know, that's when I started grabbing like Foams and shit, Shox R4s. I remember one time, this was like the first time I was really on some sneaker ish, my mom, she took me to the Foot Locker on 125th street, it's where House of Hoops is now. Went in there and bought my first pair of Eddie Jones'! The white/ navy blue joints with the yellow, goldfish emblem! Team Jumpman. Back in the day, I used to do my thing! You know.
LS: Just looking at your Instagram, we've seen you rocking a lot of LeBrons. What is it about the LeBron like that appeals to you?
12vy: I'm gonna be honest, I'm not gonna say I be liking all his sneakers. You know? But he be having some fire here and there. Fire colorways. It's just different. It's out the box, it's more than just the regular form of sneaker. Because I feel like the KD and the Kobe look similar to each other. And they feel similar to each other. But the 'Brons, I love a high top sneaker.
LS: Favorite LeBron?
12vy: Favorite LeBron? Red Carpet VIIs. Matter a fact, tie between the Red Carpet VIIs and Christ the King VIIs.
LS: Man I regret getting rid of those Red Carpet VIIs!
12vy: Matter of fact, any LeBron VII! Man, it's up there.
LS: I scuffed up that leather toe on the Red Carpets, I wish it was patent leather!
12vy: My pair is fresh!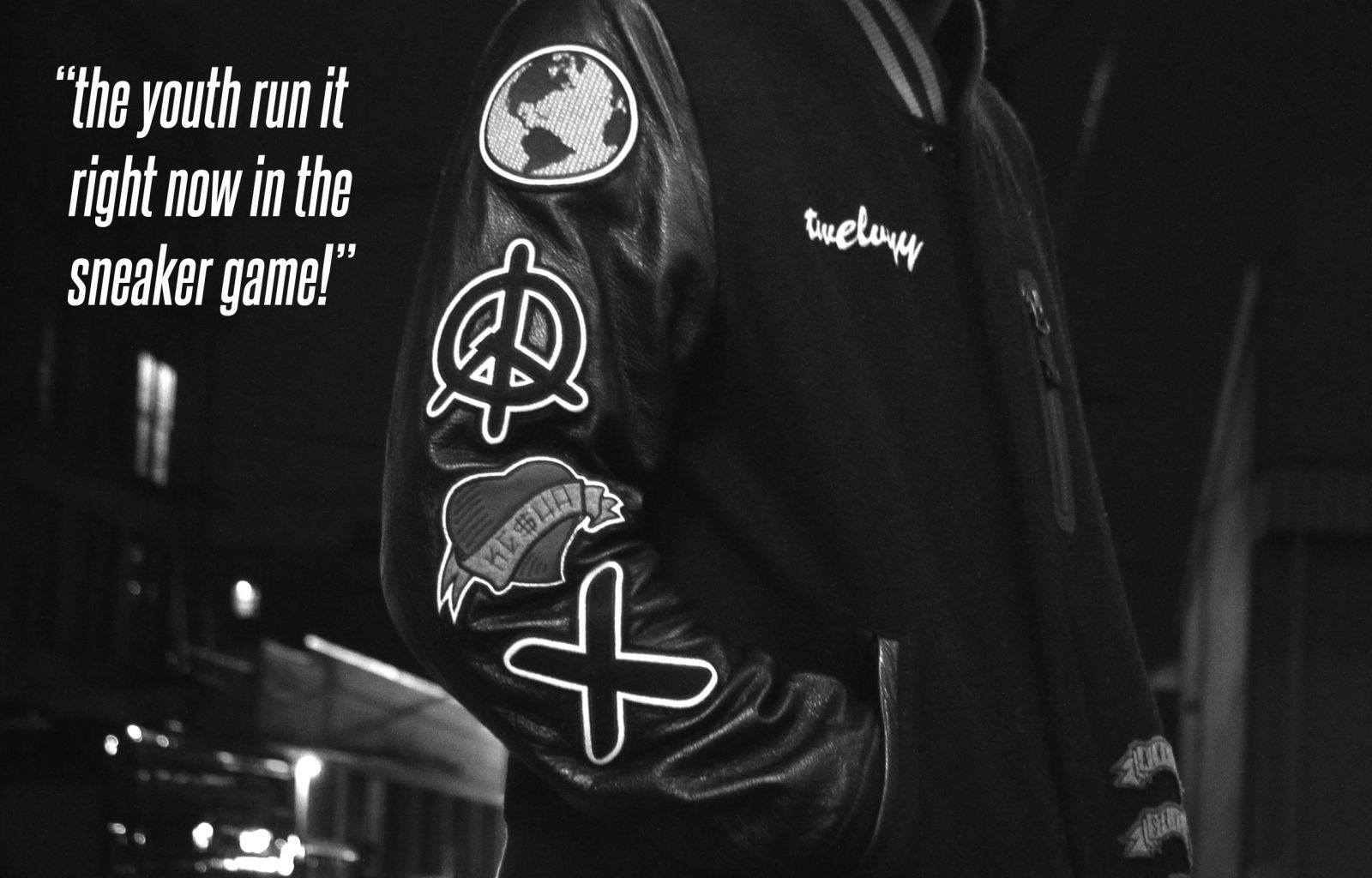 LS: One shoe, any company, for a A$AP Mob collab. What would it be?
12vy: Mid Forces, all-white. Nike, we out here! They know we brought it back! They don't wanna give us the credit!
LS: I've been saying they should make the Lunar Force 1 Mid, all-white, put the Mob logo on the side and just give em to y'all!
12vy: For real! Shout out to Nike. Shout out to Dawn Baxter. She let me present the Lunar Force 1 last year! So shout out to her! So yeah, we need a white mid with the mob logo on it. Shout out to Sole Collector!
LS: The one shoe at the top of your list right now?
12vy: It's the LeBron VI family pack. Cause I just got the toys, my mans gave me the toys the other day. So I need those. I need all 4!
LS: Jordans, LeBrons, or classic Retros?
12vy: Everybody do the Jordan ish, I do the LeBrons.
LS: How do you feel about the LeBron XI? You have a pair yet?
12vy: I got the King's Pride. I seen some today that was light grey, they got blue on em. They like Marty McFly. Addie just showed me. Those were fire. I like the all orange ones, not to wear. Just to have. Like I have a lot of LeBrons that I don't wear, I just got them. I wear dark colors all day.
LS: You wanna wear the simple stuff. What about the classics, like the Zoom Generations?
12vy: I got those! I remember my aunt bought me those in '03 for Christmas. My pair is fresh! When I go home I'm getting the black ones from Flight Club cause they just sitting in there, no one trying to buy them!
LS: You mentioned the white Air Force 1 Mid earlier and how the Mob played a huge part in bringing that shoe back. What's it mean to you?
12vy: I grew up on it. It's a million memories. From dope dealers, to ballplayers, to any and everything.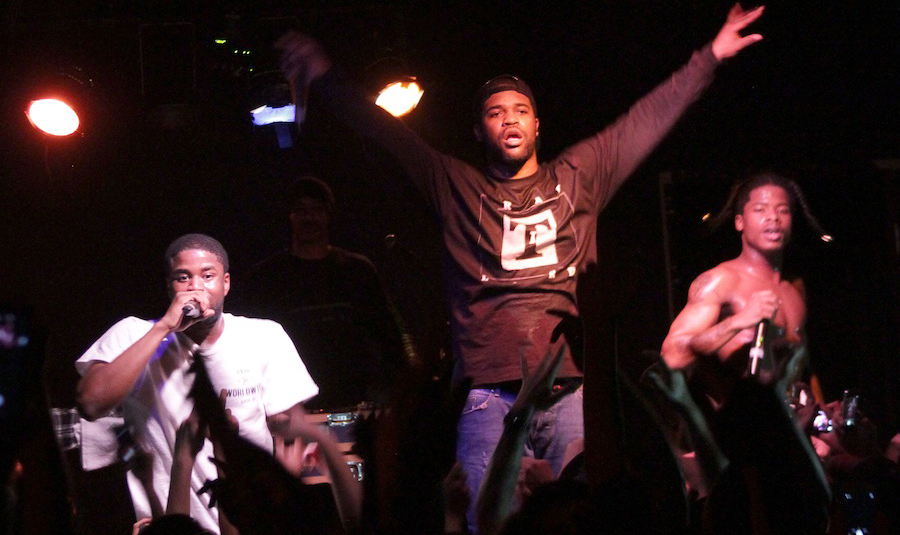 LS: Other than yourself, who got the illest kick game in the Mob?
12vy: Man, Rocky! Rocky be on some other ish. On some Jordan ish, he got some Columbia 4s. He got those, I found those for him.
LS: They're wearable?
12vy: Yeah. He has two pairs he can wear. He's killin it. He has the white/green 4s, '01 Bred 1s. Cool Grey 4s. He be out here!
LS: You ready for the Black / Red 1s in December?
12vy: Yeah I need those. You see how Im messing these up! (Points at Black/Red 1s on his feet.)
LS: Last question, any memories with Sole Collector?
12vy: It was the [Issue 19] NaS cover. And you know, hopefully one day I can end up on the cover, stuntin!
LS: We've talked about having the entire Mob and Rocky on there.
12vy: I can see what I can do, you know. I'll be on there with my LeBron VIIs on!