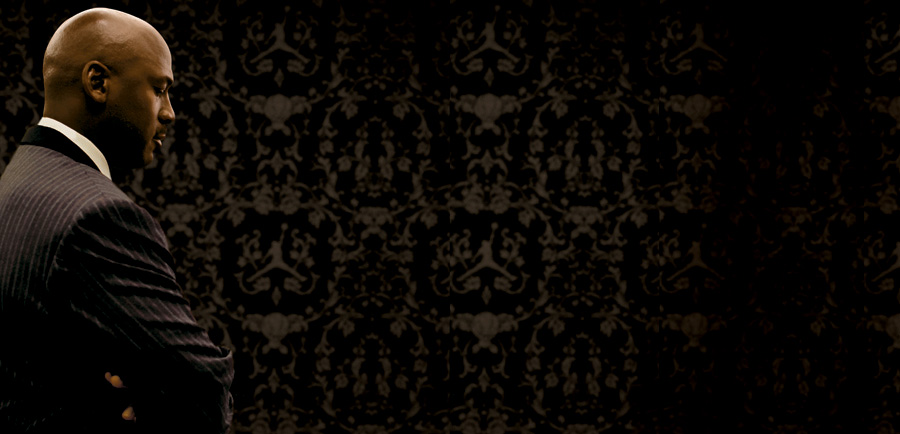 as told by Steve Mullholand
published in Issue 45 of Sole Collector Magazine, the 10th Anniversary Issue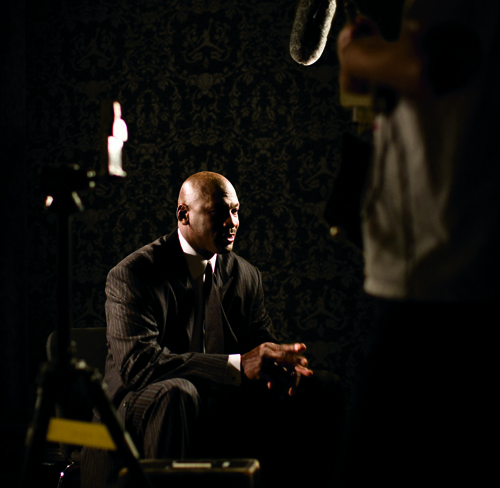 This was such a huge cover for us. Tinker and MJ, two gods in the sneaker world, were going to be on the same cover at the same time. That was just unheard of, and this was the shoe to do it with.
The XX3 was one of the best later Air Jordans, and it was totally different and you either loved it or hated it. Which is how great Jordans should be. A lot of people were saying, "This is Jordan. They're back. This is doing something that's totally unexpected, doing it for the right reasons, and it worked."
So we needed to have a strong, strong cover. We talked to Roman [Vega] at Jordan again, and we said, "So, how do we do a cover with both of them?"
He goes, "Well, getting them at the same time isn't going to work with their schedules, but we can shoot MJ at our Jordan Brand photoshoot that we're already doing. Then, we'll have the same photographer come to campus and shoot Tinker and we can place them together in the photo. It's going to work great."
He made it all sound perfect and we were all excited as hell. [laughs]
Of course, MJ is going to be dressed to the max and in a crazy suit. They go to Tinker and tell him about what MJ is wearing and say, "Hey, we just want you to wear something dark and some kind of solid dress shirt."
At first, Tinker just wanted to wear something extra casual like a T-shirt. He didn't want to feel like he was competing with Michael's suit or anything, and he dresses more casually in general anyways.
Well, he tells his wife about the cover shoot, and right away she says he can't wear any of the stuff that he currently owns. [Laughs] So, she gets him a gift card to a real nice place in Portland so he can go buy some clothes for the shoot.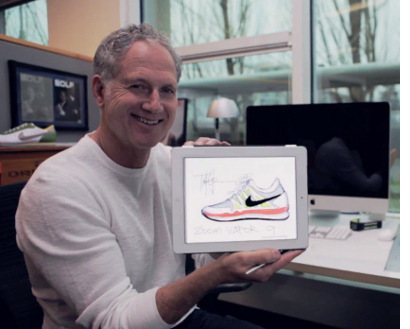 The problem was, he goes shopping on his own. And Tinker is Tinker, at all times. [Laughs] He's the best. So he, of course, buys this loud-ass striped shirt. It had all kinds of shades of red and even some pink in it. And then he gets this navy blazer that has a checker pattern on it and everything. But that's Tinker, right? [Laughs] It's totally, totally outside of what he was supposed to do, which was just so perfectly how he'd do it.
He gets to the shoot, and Nick and I are sitting outside waiting for him. Here he comes with this super loud-ass shirt on, and we're cracking up right away.
We all go inside and the photographer is just shaking his head and like, "Oh man." [Laughs] They went ahead and shot him in his outfit and with the Titaniums in his hand, and it turned out great. But, of course, they went and Photoshopped the shirt and jacket and dropped out all the damn color. [Laughs]
He still looked amazing, and Michael looked awesome too. It was just a really, really great cover and I thought came off really classy and timeless. Obviously, MJ has been on millions of covers, but that was the second cover Tinker had ever been on. He was on an architecture magazine cover before that.
We actually went and gave him a framed printer plate of that cover, and to this day he's got it at his desk. You'll see it from time to time in the background when he's giving other interviews. He was so freaking happy when we gave that to him, and I just love everything about that cover.
Sole Collector Magazine // Issue 22 -- February 2008