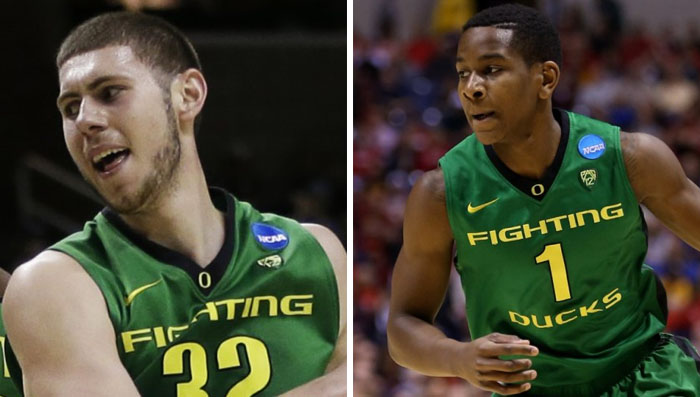 words // Brandon Richard
As a new Oregon Ducks Air Jordan PE surfaces, so does sad but inevitable news of student athletes getting in trouble for selling team gear.
Earlier today, the University of Oregon announced that men's basketball players Ben Carter and Dominic Artis violated NCAA rules by selling team-issued apparel over the past year. Selling team apparel is a violation of NCAA bylaw 16.11.2.1, which prohibits student athletes from receiving extra benefits.
According to reports, the violations were discovered through internal monitoring and investigated with the cooperation of the players, who were then declared ineligible and have applied for reinstatement.
DuckTerritory.com confirms that Artis, Carter and three former players sold exclusive basketball shoes, likely exclusive Air Jordans that fetch up to $5,000.
Each player will be withheld from participating in a yet to be determined number of games to start the season and must donate the value of the apparel to charity.