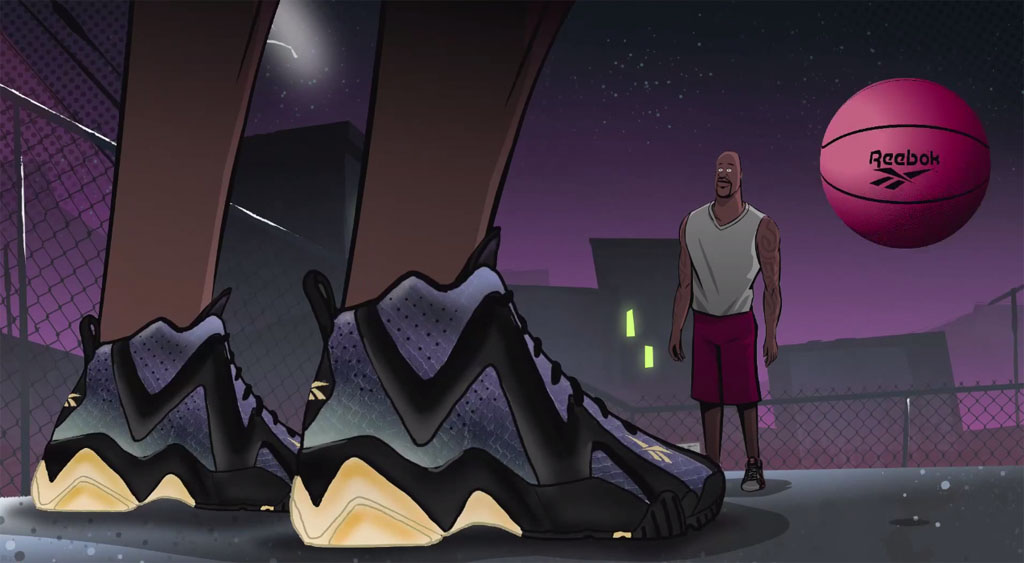 words // Brandon Richard
Ahead of next week's exciting lineup of releases, Reebok and Tyree Dillihay drop off the latest episode of the Reebok Retro Series.
In the clip, Shaq and Shawn Kemp are engaged in a little game of nighttime one-on-one. Shaq is having his usual struggles at the free throw line, but Kemp has figured out a way to take advantage of things. Check out Episode 4 below and pick up the 'Nocturnal' Kamikaze 2 next Monday, November 25 at reebok.com.