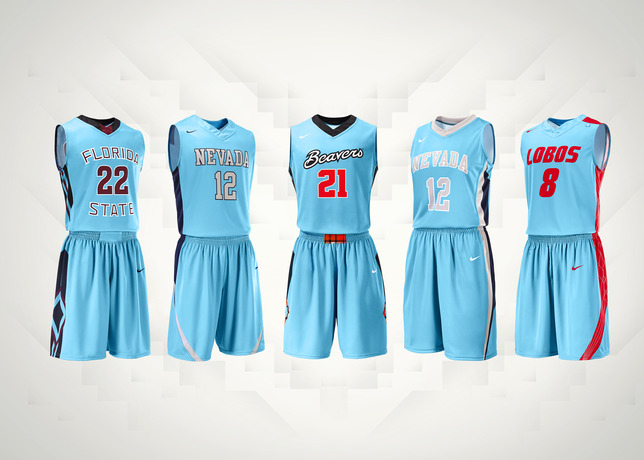 words // Brennan Hiro Williams
Nike unveiled special N7 uniforms today for Florida State, Nevada, Oregon State and New Mexico, continuing its effort to raise awareness for Native American and aboriginal youth sports programs. The N7 program will partner with the four universities to bring Native American Heritage Month to the hardwood throughout November, with each team replacing its traditional colors with turquoise N7 uniforms for one game.
"The annual Nike N7 game has had a significant impact on the Oregon State community," said Oregon State head coach Craig Robinson. "When we first talked about this idea four years ago, we had a unique opportunity with a very special player, Joe Burton, who represented his tribe as the first member to earn a full athletic scholarship with a major university. I'm excited to see other schools embracing the idea because there are so many athletes who will benefit from the awareness we're creating to provide opportunities for Native American and Aboriginal kids to play sports and be active."
For more on Nike N7 and the N7 Fund, visit n7fund.com.