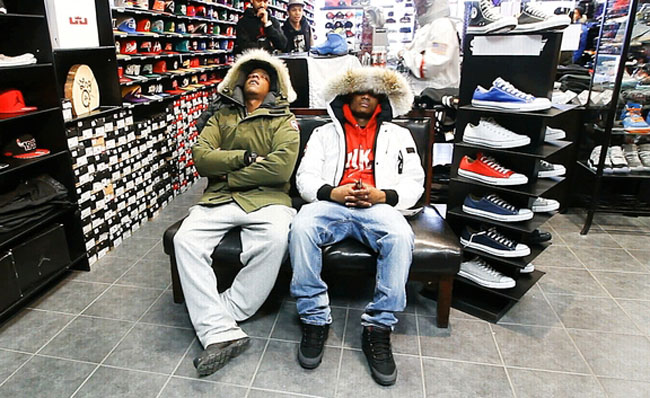 words // Zac Dubasik
February will mark the second anniversary of the release of the Galaxy Foams, and they are still making news. Sure, they are credited - for better or worse - for introducing the concept of graphics on Foamposites, but this time they are making the news for a different reason.
Kevin and Thierry Mofo were fortunate enough to score a pair of Galaxy Foams, and according to the Montreal Gazette, put them up for sale on Feb. 21, 2012. Twenty minutes after bids reached $96,750 however, eBay reportedly stopped the auction, saying the brothers didn't qualify to sell them as first-time sellers.
The initial lawsuit was opposed by eBay, on a technicality in their user agreement stating that cases against the company must be filed in California. Quebec Superior Court disagreed, and now that a higher court has upheld that decision following an eBay appeal, the case will be tried in court - although brothers' laywer doesn't expect a trial until 2015.
Check out all the details here, and let us know your thoughts. Do you support the brothers? Or as an eBay user, do you support what they did? Also obviously, do you think the $96,750-bidder ever had any intentions of paying in the first place?