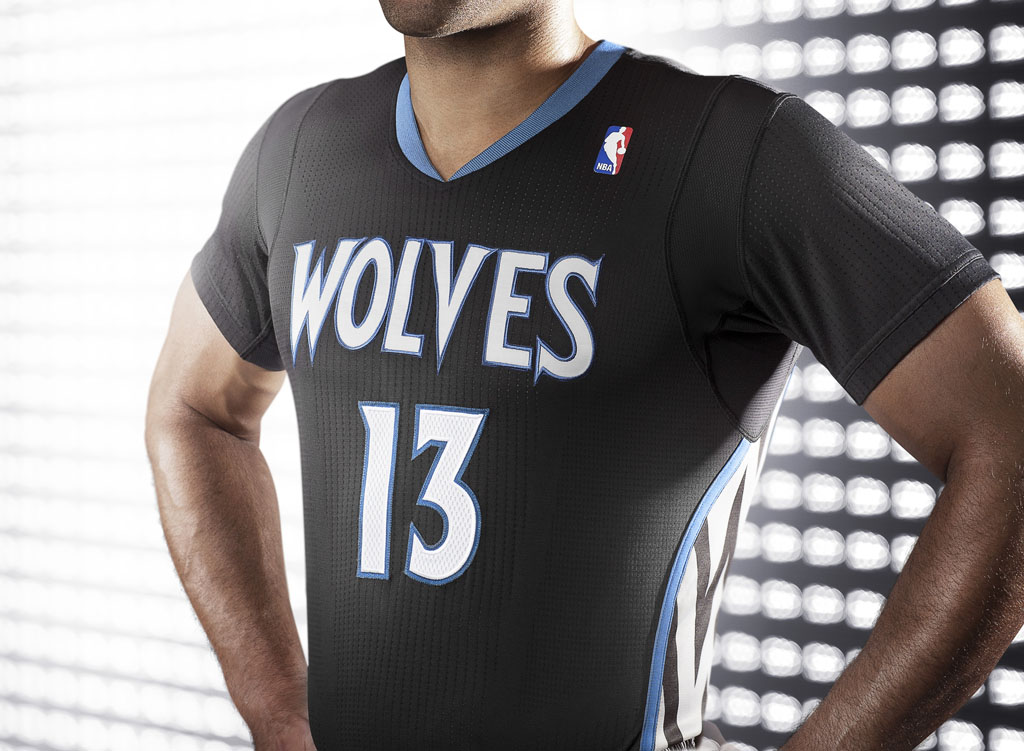 words // Brandon Richard
via Press Release
Tonight, the Minnesota Timberwolves are debuting their new 'Lights Out' alternate uniform at home against the Denver Nuggets.
"We're excited to debut the new black jerseys tonight," said Timberwolves forward Kevin Love. "We've had a chance to get a sneak peek at the jerseys, and are looking forward to wearing them and hope our fans enjoy them as much as we do."
The adidas designed short-sleeve uniforms are inspired by the rich, sophisticated nightlife of Minneapolis and continue the team's black uniform tradition that began in 1996. Side panels feature repeated 'M' and 'W' patterns to represent the team name. Timberwolves players were involved in the design and evaluation process.
"We think our fans are going to really embrace these new uniforms," said Timberwolves CMO and Sr. VP of Marketing and Communications Ted Johnson. "As we continue to build our brand, it's very important that we keep giving our fans fresh new looks and opportunities for them to identify with us."
The jerseys are available for the public to purchase at wolvesproshop.com, the official team shop and merchandise outlets at Target Center and NBAStore.com.