words // Zack Schlemmer
Mookie Blaylock has had a rough year, so we'll look back to better days when he was one of the best point guards in the NBA and wearing heat on his feet. Here we see him going to the hoop in the beloved Nike Zoom Flight 95 in its iconic black and white colorway. We saw some Jason Kidd versions of the Flight 95 late last year, but who is ready to see this colorway make another come back?
The Nike Air Shake NDESTRUKT is of course most closely associated with Dennis Rodman, but one of the other NBA players to lace them up was Kendall Gill, who we see here in the white/navy pair. Speaking of re-releases, the Shake is another one many of us would like to see make a proper comeback.
His Airness is next, spotted in the "Concord" Air Jordan XI. Andrew DeClercq and Mark Bryant finish out the collection wearing the Reebok Ragin' and Nike Air Flight Huarache, respectively. What's your favorite sneaker sighting in this week's Kicks on Cards Collection?
Mookie Blaylock -- Nike Zoom Flight 95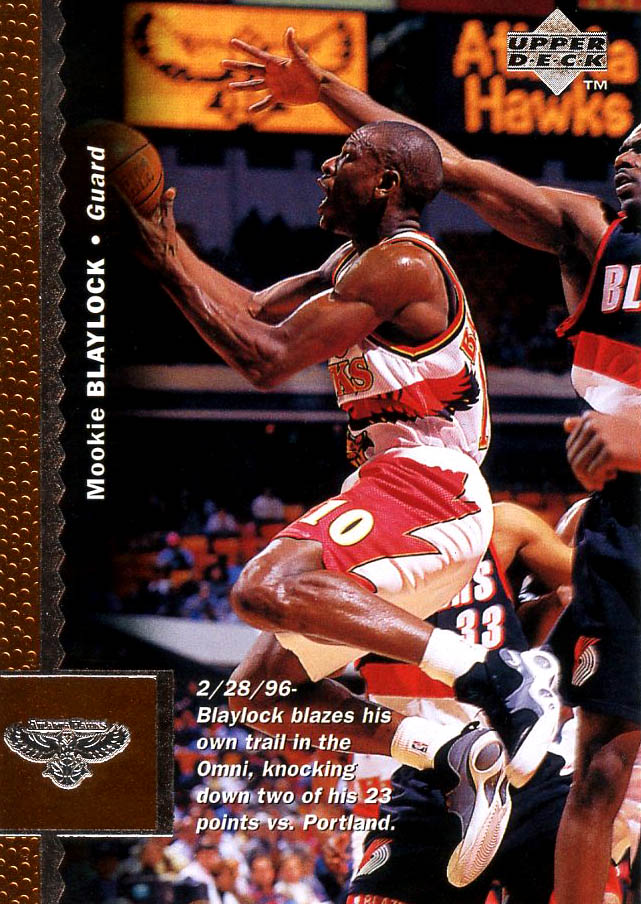 Kendall Gill - Nike Air Shake NDESTRUKT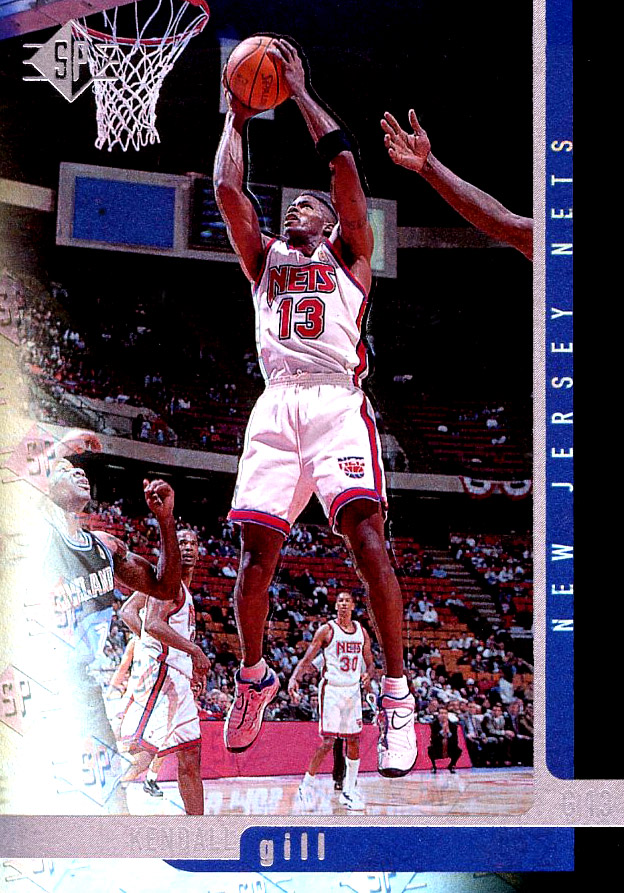 Michael Jordan -- Air Jordan XI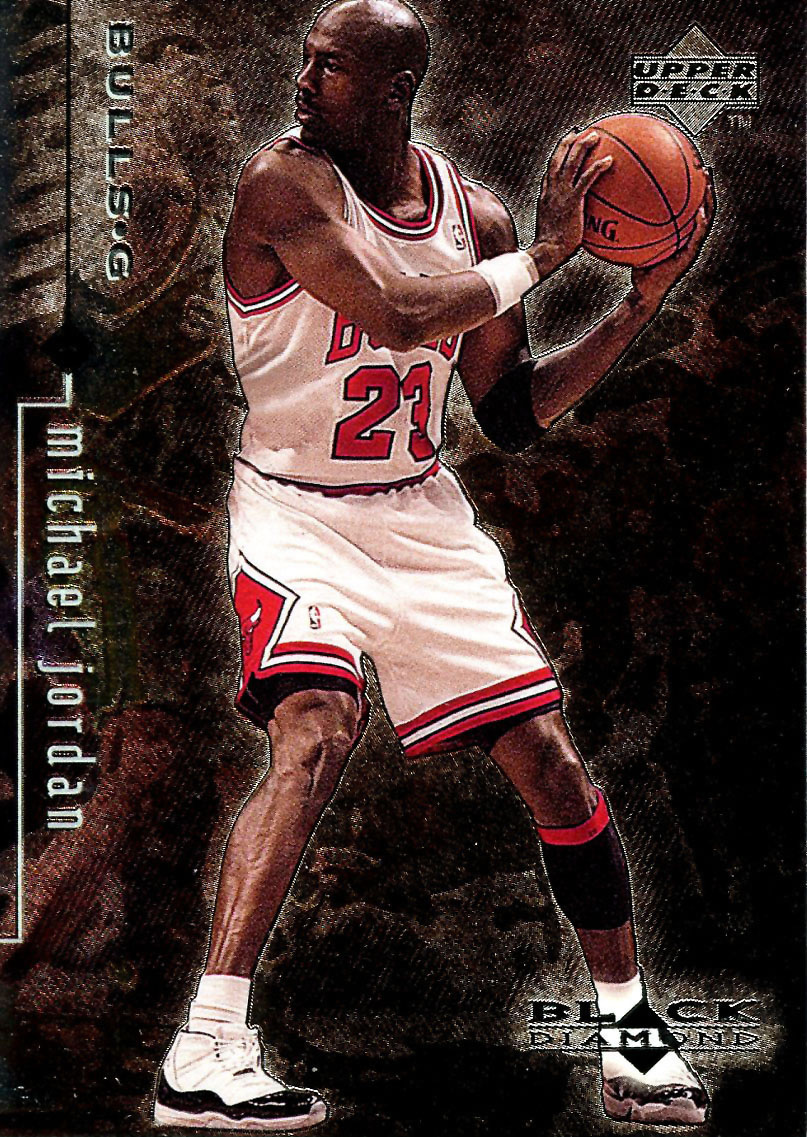 Andreew Declercq -- Reebok Ragin'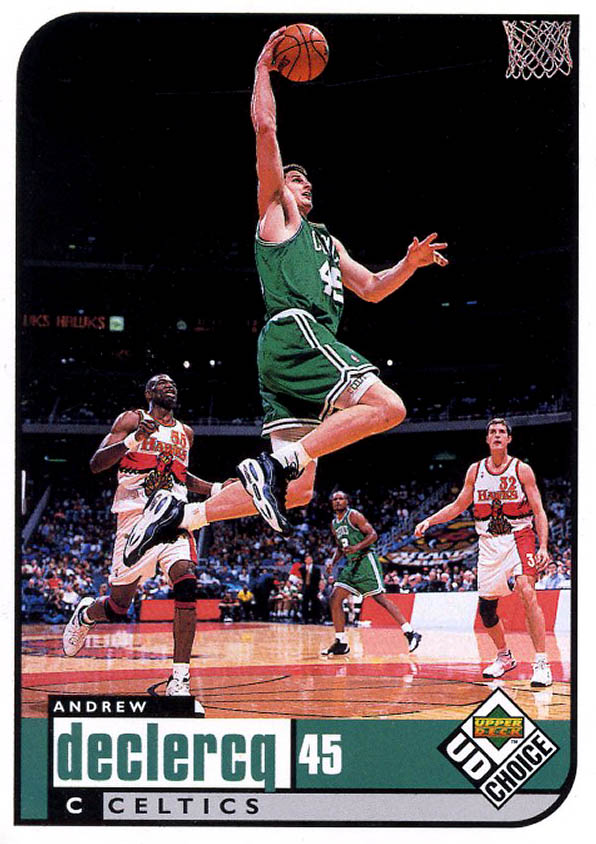 Mark Bryant -- Nike Air Flight Huarache