words & images // Zack Schlemmer
One of the big stories in the sneaker world this week is the return of the Converse AeroJam, so we definitely had to include Larry Johnson in an original pair for this edition of the Kicks on Cards Collection. Yep, that's right, LJ's classic signature shoe is finally coming back in the original black and teal colorway along with two all-new looks. Let's hope the original white Hornets colorway worn here by Grandmama himself will also be on the way!
Penny Hardaway is next up, seen in his post-Magic days wearing the Nike Air Flight Determination. Jason Kidd is probably the player most remembered for wearing the Flight Determination, but as you can see, his Suns teammate also laced them up.
Two 90's standards from Nike are then spotted with Lamond Murray in the Air Up from 1994 and John Stockton in the Air Flight Maestro from 1996 - both worn by countless NBA players in their respective years of production We close with a rare on-court ASICS sighting from Calbert Cheaney. What's your favorite pair in this week's Kicks on Cards Collection?
Larry Johnson -- Converse AeroJam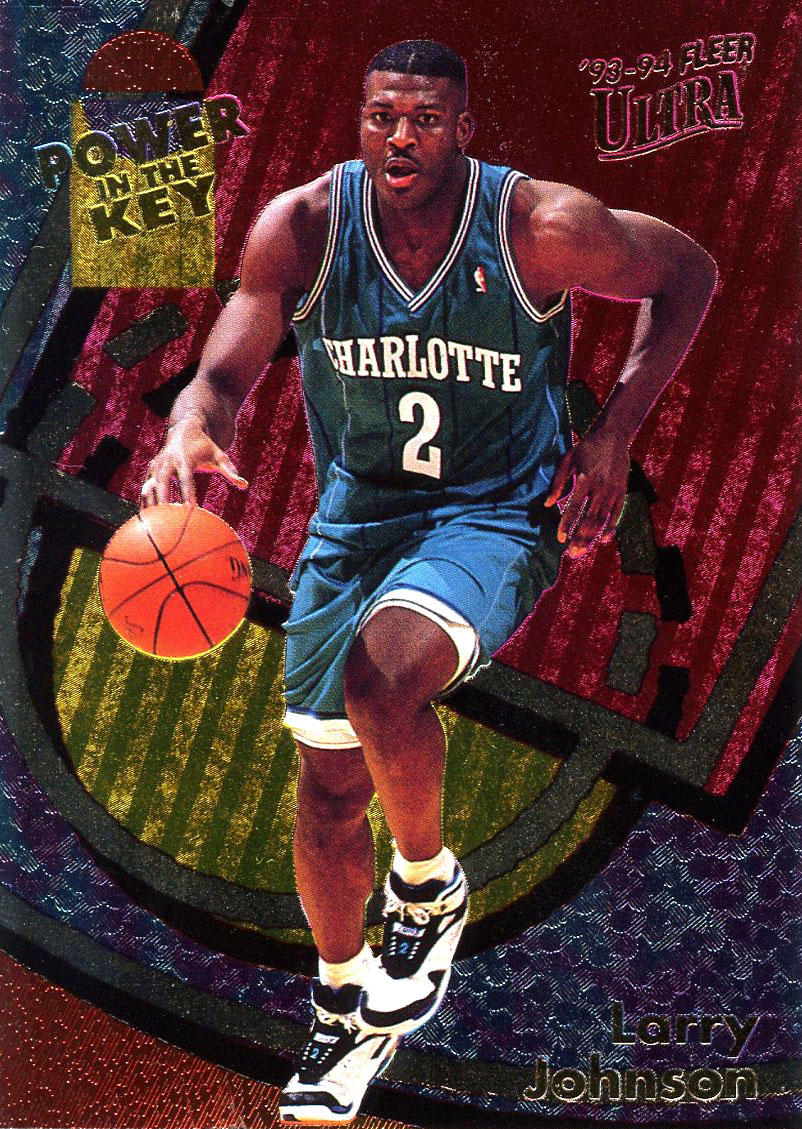 Penny Hardaway -- Nike Air Flight Determination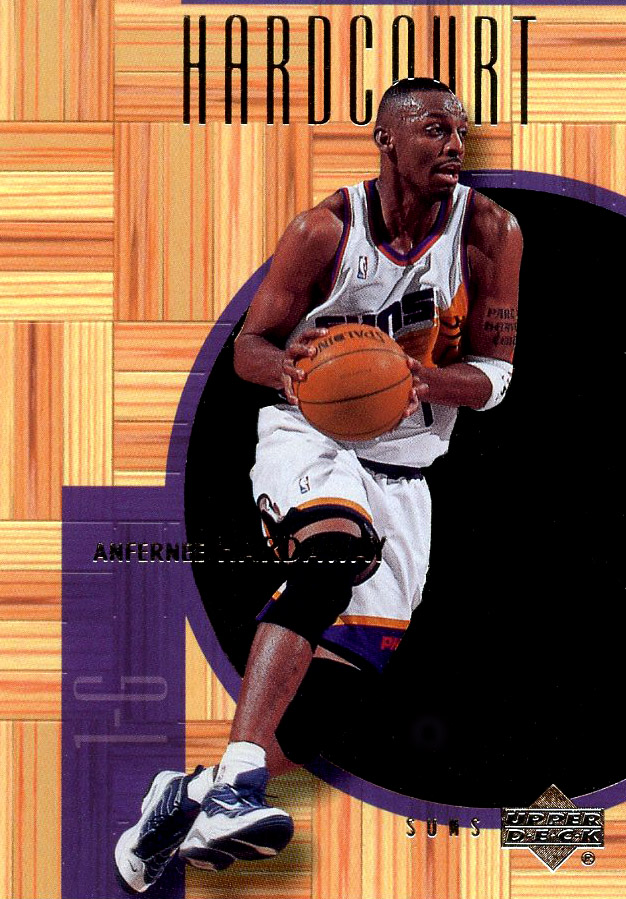 Lamond Murray -- Nike Air Up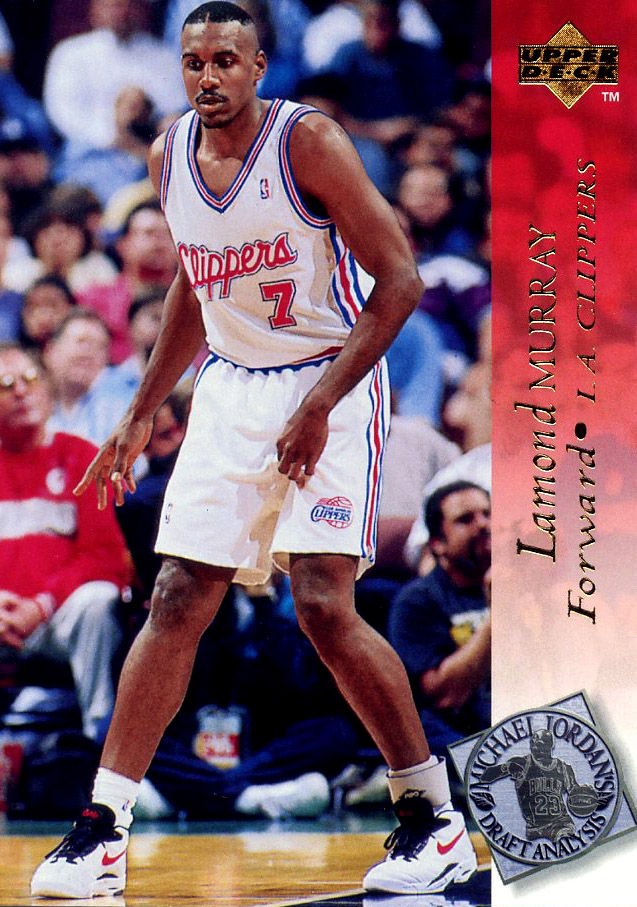 John Stockton -- Nike Air Flight Maestro '96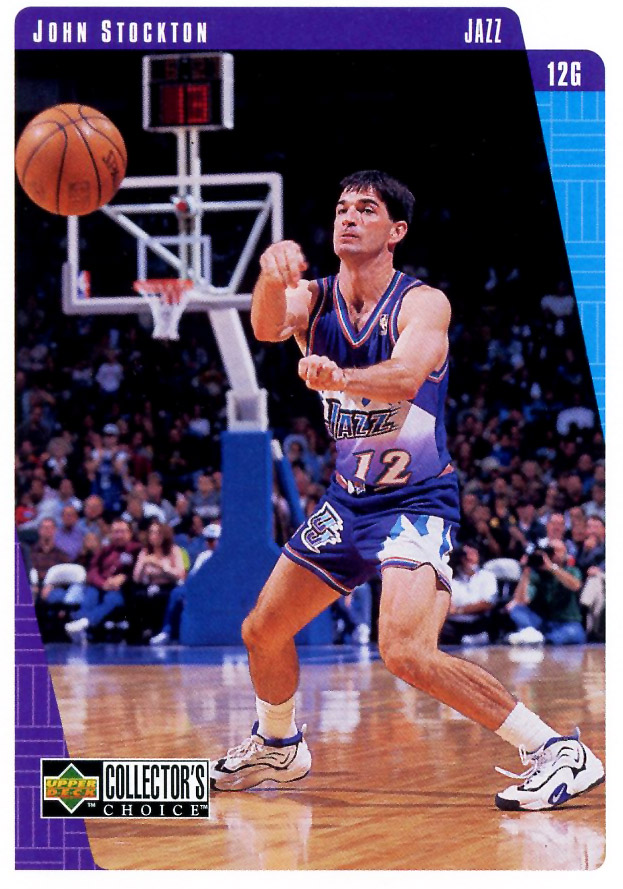 Calbert Cheaney -- ASICS