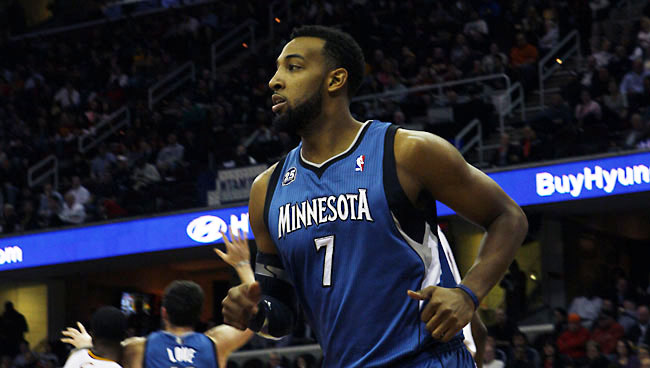 Words, Interview and Images // Zac Dubasik
After being picked #2 overall in the 2011 NBA Draft, Derrick Williams became one of the first basketball players to sign with Under Armour. Following one year there, he became a sneaker free agent least season, and his on-court footwear was a must-see highlight of the season.
Fresh off the TWolves picking up his contract option for next season, Sole Collector caught up with Derrick last night to talk about his new sneaker deal, what we may see him playing in soon, and his own sneaker shop.
Zac Dubasik: Last season when you were a sneaker free agent, everyone was paying attention to what you were wearing. What was it like knowing that your sneakers were getting so much attention?
Derrick Williams: It was crazy. People want to see what you wear. All the rare stuff, all the retros, and the stuff that's new. I took it upon myself last year to show a little bit of my collection. I think I caught a lot of people by surprise, just because some of the kicks I was wearing were so old. I just bring a little bit of variety.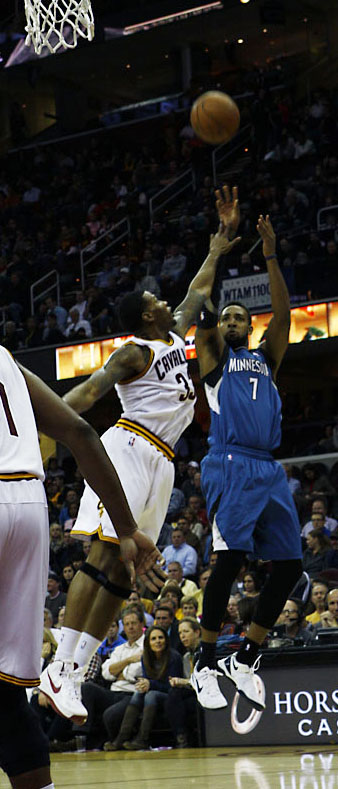 Did you ever have any problems with the older stuff not holding up or playing as well as you'd want them to?
Actually, they all held up pretty good. A few of them, maybe from the mid-2000s were a little bit unsteady. Actually, the '99 Oxidized Green XIVs I wore, and the '95 Flight Ones – those actually held up great, which I was surprised, because they were a little bit older.
Did you buy anything during the season, knowing you wanted to wear it for a particular game?
I bought a few, especially when I was out in New York. I didn't have a pair of kicks on me actually, because I was rushing a little bit. I stopped by Flight Club and got the all-black LeBron VIs. So, yeah, sometimes I already knew what I was going to wear in the beginning, but some of the times I was just going by what I already had.
Over the summer then you ended up signing with Nike. Could you talk about how you decided to do that?
Under Armour is a great company, but I switched over to Nike this past summer, and everything has been great as well. They are two great companies. This season, I'm still going to bring out a lot of different kicks like I did last season, but I'm letting all the other guys get a little head start, so I'll have to catch up. [laughs]
Have you been picking anything up lately, to either wear off-court, or for later in the season?
Yeah, I've gotten a few pairs of the old school Kobes, like Kobe IIIs and IVs, and a couple pairs of Vs. I'm gonna wear the Aston Martin collection, the Hyperdunks and the Vs, coming up. So I'm giving you a little heads up at that. But I'm really gonna try to stick with Kobes this season.
Anything that you've been looking for and haven't been able to track down?
A few different older Foams that I really like, I haven't found yet. I'm a 15 in Foamposites; 14 is a little bit too small. There are a few that I like. I actually have a pair of old school KG IIIs from when he was with Nike that I want to bring out as well. I found a few that match our team colors of course. I try to stick to the color scheme, and go from there.
I heard that you're into a lot of fashion stuff, and have been finding a bunch of stuff like older Bape hoodies, and things like that.
I'm really big into vintage stuff of theirs: Bape sweaters, hoodies, beanies – a little bit of everything. I try to do a little bit of all the stuff, especially with Instagram. [laughs] I've got a lot of fans on there, and they like to see that type of stuff as well.
What about some of the newer fashion stuff people are into right now, like leather jogging pants?
[laughs] That's not me. I'll leave that to Shabazz and a few of the other guys. [laughs]
Your store, VII Grand, will be coming up on its year anniversary in a couple months. Can you talk about what that first year has been like?
It's been great. It's a little business thing I started last March. Like everybody knows, you can't play basketball your whole life. You've gotta do a little business. That's what I want to get into – business – when I'm done with basketball, whenever that is. You start small. My company, it's growing. We've got a lot of kicks, and a lot of different brands in there, like 10 Deep, Stussy and Black Scale, just to name a few, that are some of my favorites. And the shoes in there are great as well. We are working on different connections to get more collabs as well. It's called VII Grand, and you guys can check it out on Instagram.
Have there been any big surprises or things you've learned in that first year?
Yeah. You've gotta order a lot of stuff in advance. That's the biggest thing. You can hit or miss on a lot of things, and I think that's what a lot of young guys don't know. You try to open up a place like that, and they think it's automatically going to be successful. But you have to go off of what type of environment you're in, the type of culture, and your own resources have to be on par. It has to be right, so sometimes when you're ordering, you have to be specific on what you need and what you want. There's a big difference. Everyone knows what they want, but it's what your buyer needs. You learn as you go, but so far it's been going great.