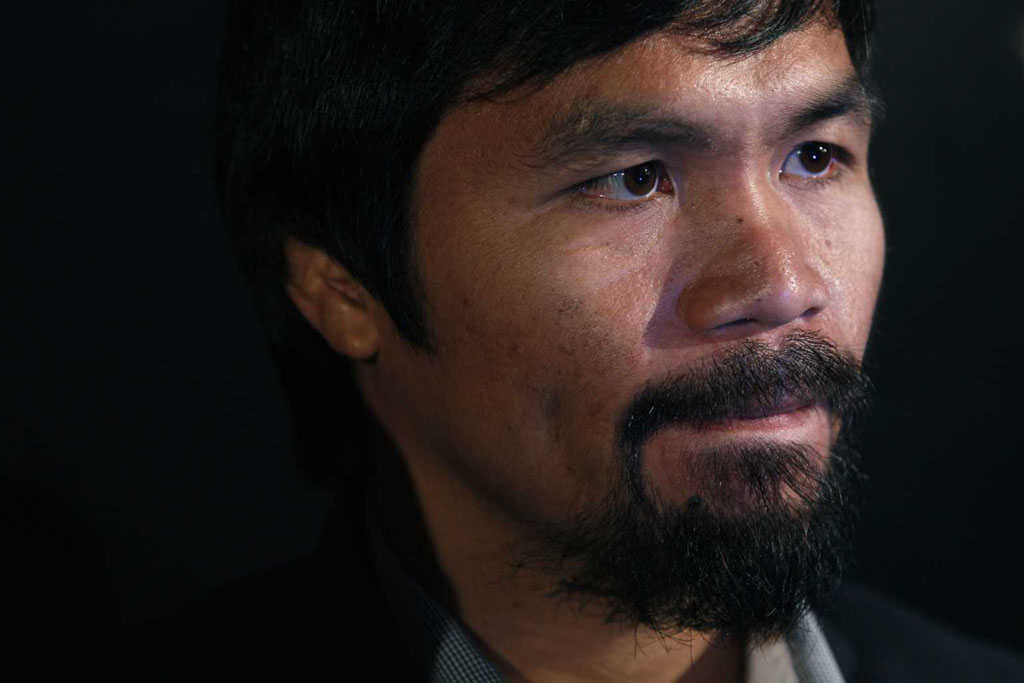 words // Brandon Richard
Tonight, Manny Pacquiao will make his long-awaited return to the ring in a WBO International Welterweight title bout against Brandon Rios. We last saw Pacquiao fight last December, when he was coldly knocked out by Juan Manuel Marquez in the fourth bout of their classic series. The fight marked his second-straight defeat after he controversially lost a decision against Timothy Bradley earlier in the year.
For Pacquiao, this fight is all about redemption — an opportunity for him to show those who say he's lost a step that he can still be an elite pound-for-pound fighter in the sport. Since his fall from in-ring grace, chief rival (at least in the eye of the public) Floyd Mayweather has only enhanced his profile, and younger fighters have ascended up the ranks. A dominant win would go a long way in helping reestablish Pacquiao as one of boxing's best.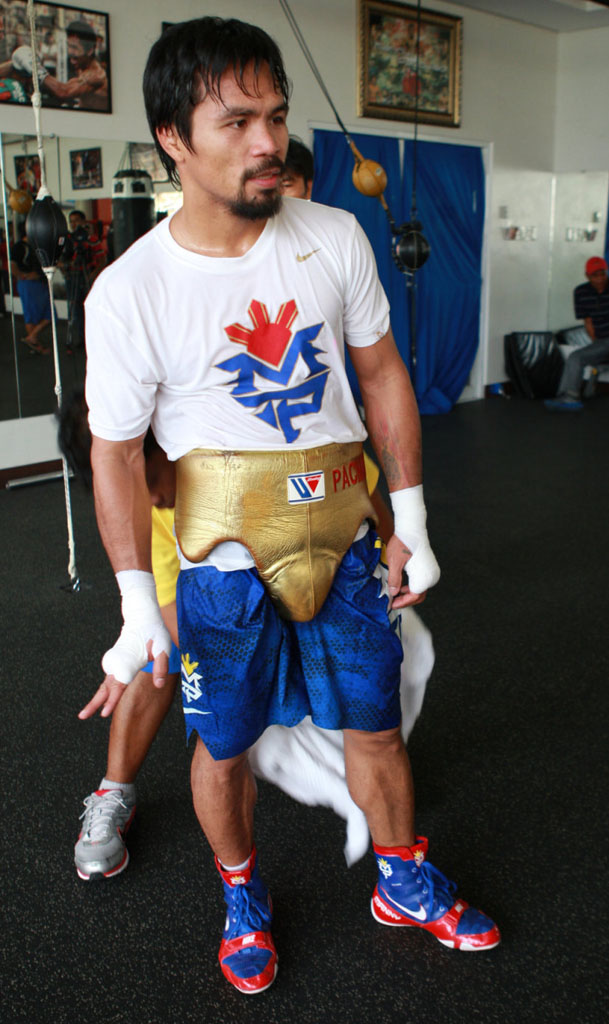 With that said, tonight's fight lacks the buzz that Pacquiao fights used to have. Looking to maximize profits, Pacquiao's promoters took the fight to Macau, China, where they're hoping boxing can become the attraction that it is stateside. Coupled with Pacquiao's recent in-ring misfortune, the China experiment could be impacting the way the magnitude fight is being perceived here in America. Still, we shouldn't be surprised if the event ends up doing big business — Pacquiao is still boxing's second biggest pay-per-view draw by a considerable margin.
In addition to his professional life, Pacquiao has recently taken some personal hits. Last May, he was under fire after speaking out against gay marriage due to religious beliefs in an interview with The Examiner. Things took a sharp turn for the worse when the writer also inexplicably linked Pacquiao's comments to a passage from the Book of Leviticus that calls for the death of men engaging in homosexual behavior. Though Pacquiao never quoted Leviticus, several media outlets falsely reported that he called for "death to gays," and the court of public opinion had a field day.
There's also the issues of Pacquiao's widely-reported financial woes and his commitment to politics back home in the Philippines. Many believe that his lifestyle and generosity have taken his focus away from boxing. In May, ESPN reported that he spent nearly $9 million dollars to finance recent political campaigns for himself, his wife, Jinkee, and brother Rogelio.
Don't feel sorry for Pacquiao just yet, though.Tonight, he's guaranteed a purse of $18 million with boosters that could push it to $30 million depending on the gate, result and pay-per-view buys. He also has his long list of sponsors, though one is curiously absent from promotion leading up to this fight.
Since 2006, we've seen Nike celebrate Pacquiao fights with a wide variety of apparel and footwear releases. Hoodies, jackets, t-shirts, shorts, hats, sneakers, trainers and even boxing boots. This time? Not much of that at all. In fact, if you search 'Pacquiao' at nike.com, just two results pop up — a jump rope and a discounted caricature tee. What happened to the MP Collection?
As usual, Pacquiao has trained and promoted this fight head-to-toe in Nike gear. Trainer Freddie Roach and Manny's corner team? All decked out in Nike. There's still a big demand for new MP gear from fans, but according to @Nikestore,, there is no information for upcoming releases. But why?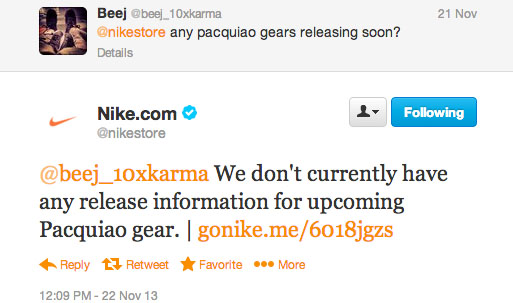 Nike has a history of sticking by its athletes through the most tumulus situations, so it's hard to imagine that Pacquiao has fallen out of favor with the brand due to a couple of losses. Between being a congressman and a prizefighter, is Manny too busy to sit in on creative meetings? Is there some kind of contractual holdup? Did anti-gay remarks hurt his marketability? Earlier this week, Nike issued a statement in support of marriage equality and set up the Nike Equality PAC, created to help raise funds from Nike-affiliated donors in support of marriage equality. Being at the forefront of marriage equality could prove to be difficult when one of your most high profile athletes publicly speaks against it.
Last year, Pacquiao advisor Michael Koncz denied claims by UFC President Dana White that Nike had dropped Manny, but the brand has clearly pulled back on their once relentless promotional efforts.
So, has Nike given up on Manny Pacquiao? Do you think the lack of new gear is the result of backlash from Pacquiao's views on same sex marriage? If Manny starts piling up the wins again, will Nike reintroduce the MP line? If that is indeed the case, will you still support it? Share your thoughts with us below.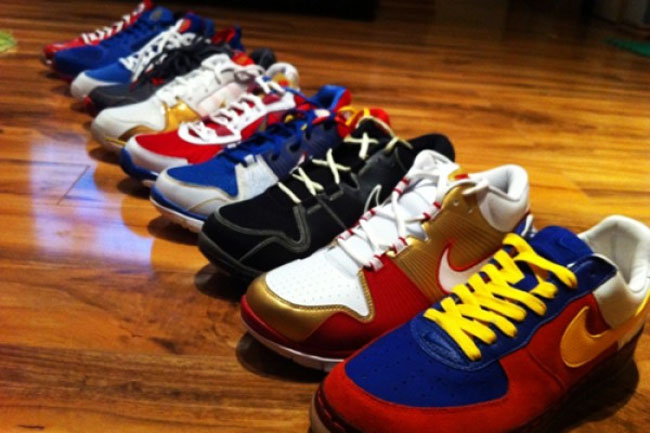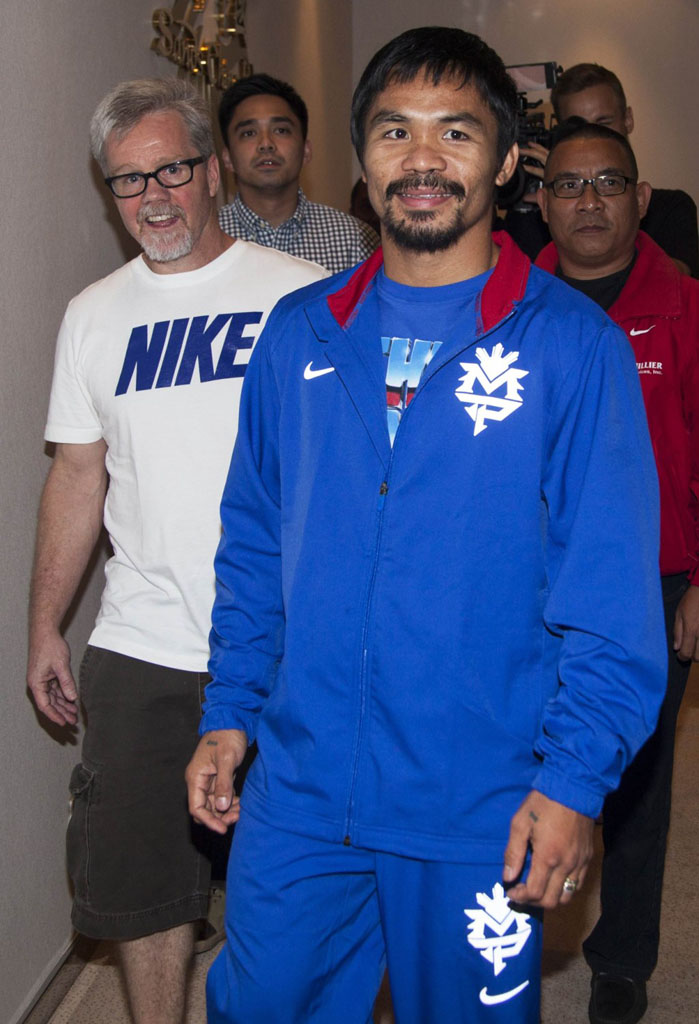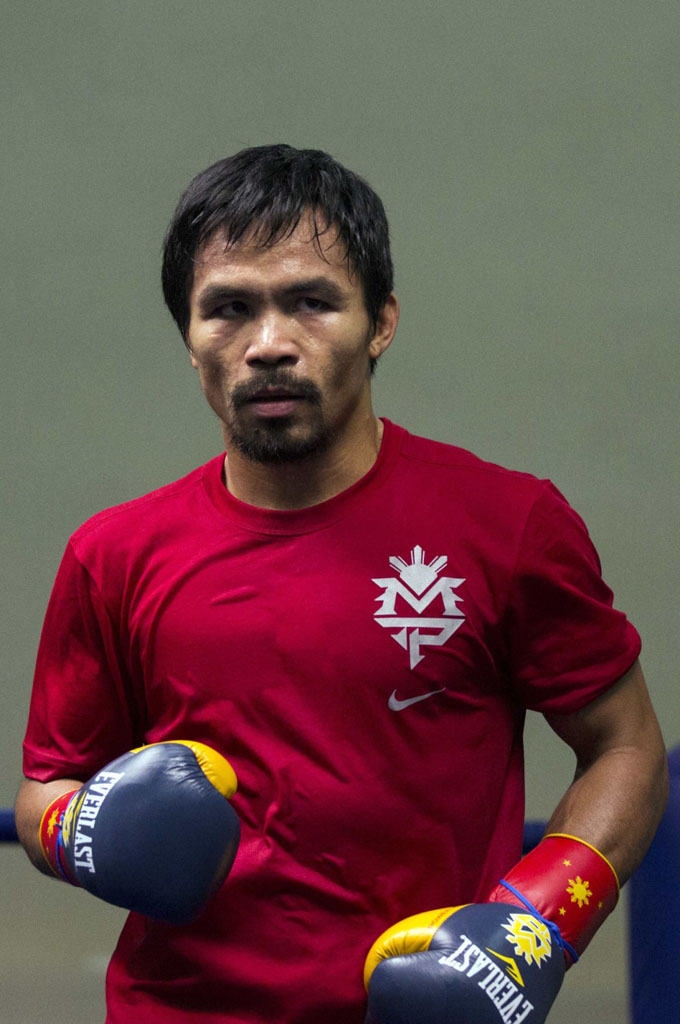 images via Tyrone Siu for Reuters / Jeffrey Maitem for Getty / TheShoeGame