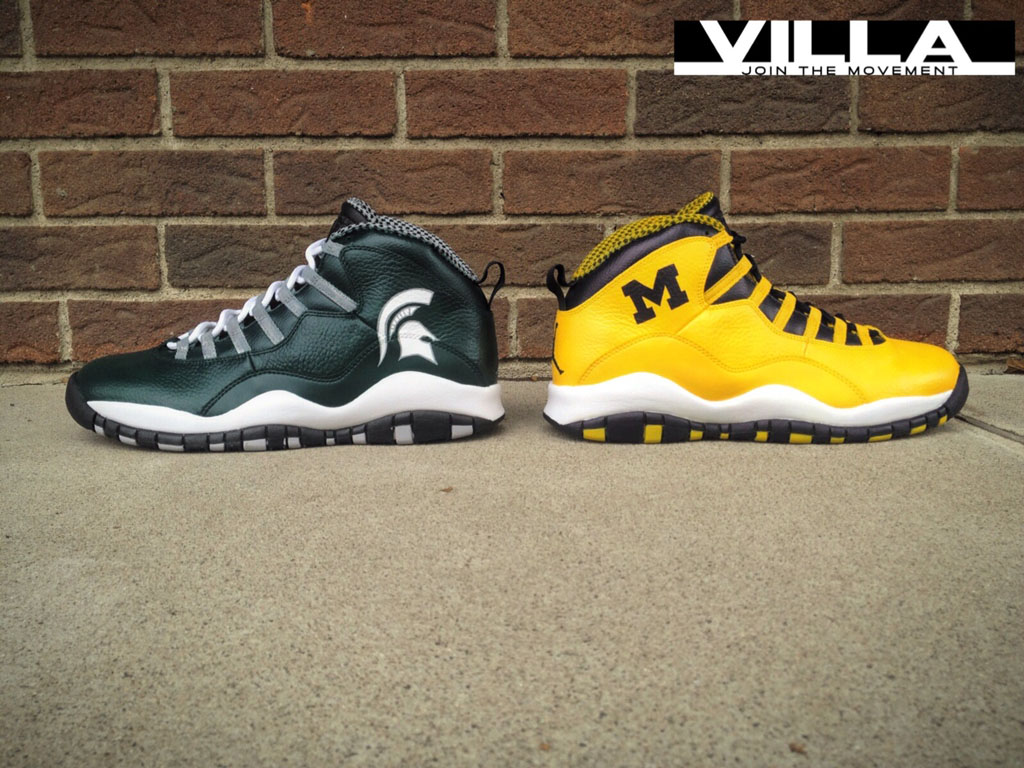 words // Brandon Richard
Earlier today, the Michigan State Spartans battered the rival Michigan Wolverines 29-6 to reclaim the Paul Bunyan Trophy. Just in time, VILLA drops off a look at the 'A State Divided' Air Jordan 10 by Mache Custom Kicks, created to celebrate the retailers two new Michigan locations.
This weekend, the yellow-based Wolverine shoe will be on display at VILLA's new Highland Park spot, while the green Sparty custom can be seen at the East Lansing shop. Visit ruvilla.com for information on both new locations.