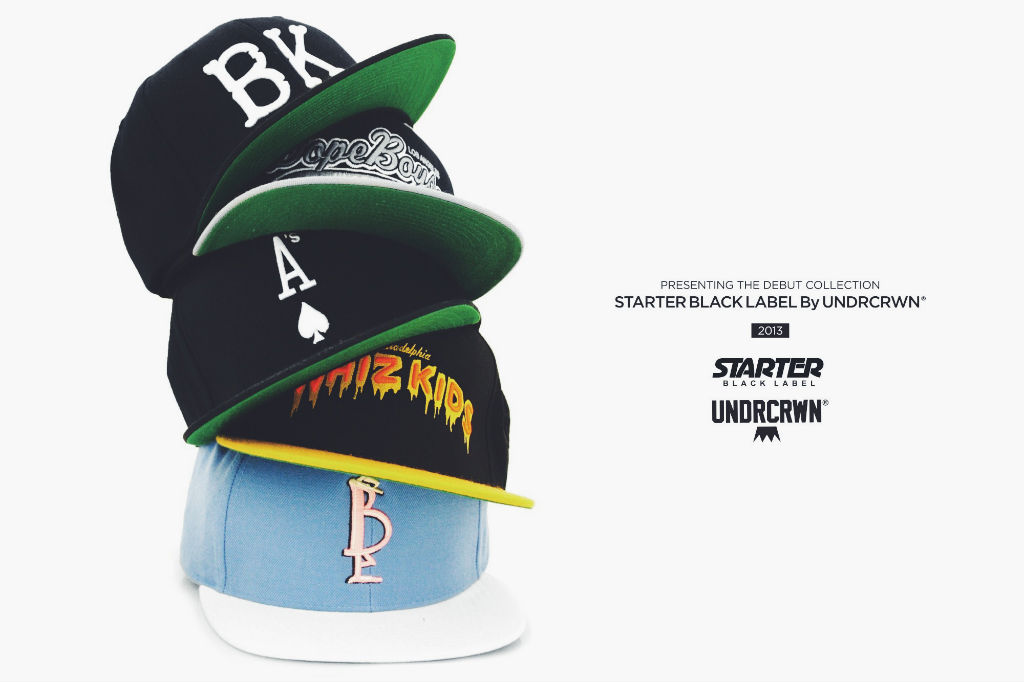 words // Brandon Richard
In collaboration with Starter Black Label, UNDRCRWN announces the 'Home Team' Collection, a range of limited edition products modeled after five U.S. cities.
For the collection, each city was given a fictional 'Home Team' based on its cultural aspects. Team include the Brooklyn Hooligans, Las Vegas Runnin' Aces, Los Angeles Dope Boys, Philly Whiz Kids and South Beach Bosses.
The collection of tees and snapbacks are available starting today at UNDRCRWN.com, in addition to specialty boutiques worldwide.