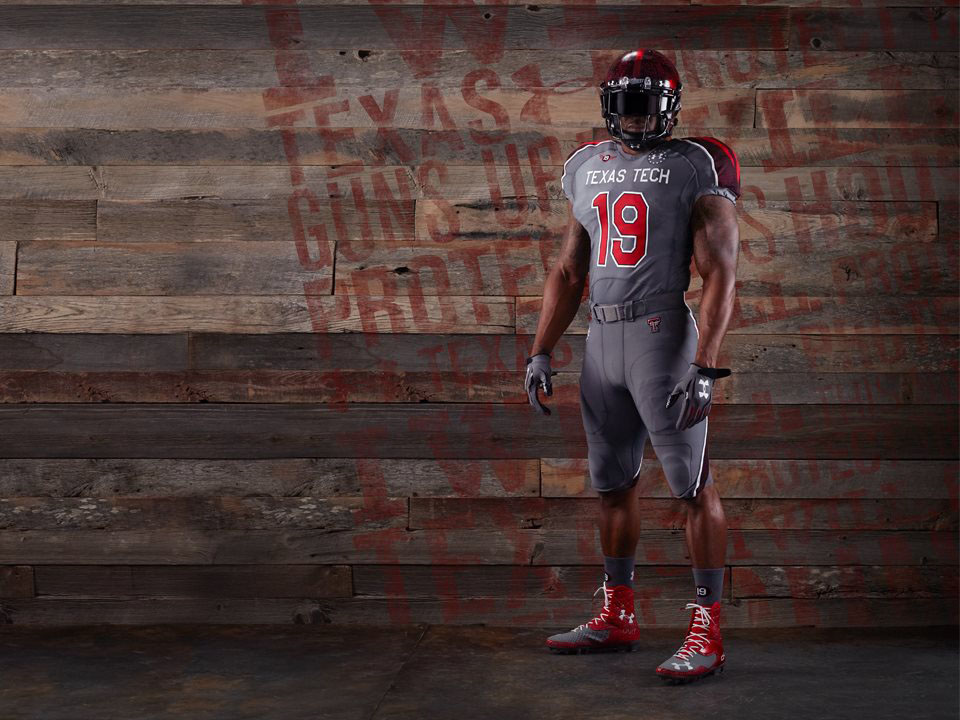 words // Brandon Richard
via Press Release
In conjunction with the Lone Survivor Foundation, the Military Order of the Purple Heart and Under Armour, Texas Tech will compete against Kansas State in the 'Lone Survivor Game' at Jones AT&T Stadium on Saturday, November 9.
Based on the story of former Navy SEAL and Texan Marcus Luttrell, the 'Lone Survivor Game' will bring national recognition to the foundation and pay tribute to our nation's veterans and active duty.
For the game, Texas Tech will wear special 'Lone Survivor' uniforms by Under Armour. Inspired by the LSF logo to represent Operation Red Wings, a wing design is showcased on the helmet and jersey shoulders. Custom "Never Quit" print adorns the helmet, shoulders and pants. The number 19 is displayed on the helmet and jersey patch to honor the 19 soldiers who gave their lives to Operation Red Wings.
Fans can purchase UA Lone Survivor gear and replica jerseys at local retailers starting today. Game-worn jerseys will be auctioned off following the game on texastech.com with 100% of the proceeds supporting the Lone Survivor Foundation.