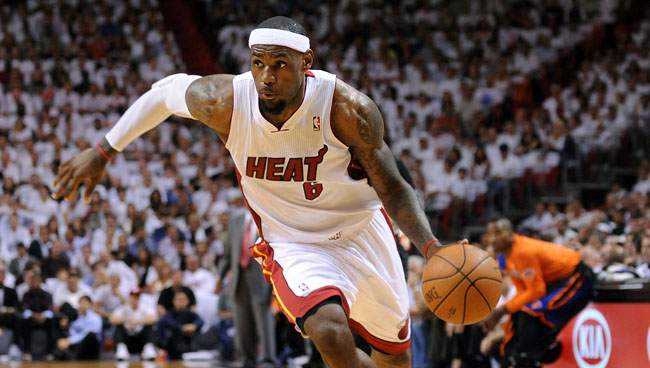 words // Zac Dubasik
For NBA fans, the long wait is finally over. The 2013-14 season starts tonight. Although only four months have passed since the Heat won their second straight title, the lack of international ball this summer has made it feel much longer. And the anticipation has only been amplified by all of the major personnel changes that took place over the summer.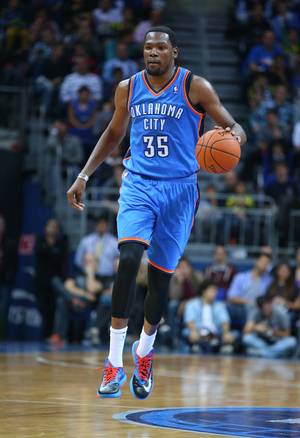 Not only will superstars like Dwight Howard, Kevin Garnett and Paul Pierce be wearing new jerseys this season, 13 teams changed coaches, including nine who will be leading an NBA team for the first time. This also marks the final season for NBA Commissioner David Stern, who will retire on the 30th anniversary of taking the job, on Feb. 1, 2014.
The season will start without some notable names. Kobe Bryant, Russell Westbrook and Rajon Rondo will all be absent when their teams take the court tonight and tomorrow, due to injury. And while they are all expected to return, it's unclear how long it will be for any of them. Each of their respective teams' playoff potential varies greatly based on whether or not they are in the lineup.
For sneaker fans, the offseason featured a shakeup of sorts, with the release of the Nike KD 6 being moved to summer. It's rare for a premier-level hoops shoe, signature or team, to be seen so far ahead of its on-court debut. We also saw a bit of brand shuffling, most notably with Steph Curry's departure from Nike, and signing with Under Armour.
And that brings us to the theme of today's Tuesday Topic. What shoes are you looking forward to seeing on-court? How will the KD 6 you've been seeing all summer actually look in-game? We never got to see Derrick Rose lace up the 3 on court, but how will the 4 look? What will the Kobe 9 look like period, and when will he wear it? What about Paul Pierce without any green on his shoes? When will Rondo debut his new brand?
There are also those special moment shoes. Will LeBron and Ray Allen have a special colorways for the ring ceremony tonight? What will the All-Star and Christmas shoes look like this season?
Tell us in the comments what sneakers you are most looking forward to.