words // Brandon Richard
Over the weekend, the new NBA season officially got underway as players from all teams reported to Media Day just ahead of the opening of Training Camp. Teams competing in international preseason games got started on Friday, while the remaining squads started their sessions on Monday.
As always, Media Day gives us our first glimpse at the sneaker scene for the new season. Recently signed sneaker free agents are wearing their new brand for the first time; rookies are coming in fresh off signing their first pro shoe deals; and players that have been traded or moved in free agency are lacing up brand new colorways.
Headlining this summer's notable sneaker free agent moves was Stephen Curry, who was officially introduced as the newest member of Under Armour Basketball earlier this week. This season, he will lead the Anatomix Spawn, which he wore in a Player Exclusive Golden State colorway at Media Day.
Rajon Rondo is indeed on his way to ANTA, but showed up wearing his Nike Lunar Hypergamer Low PE before everything becomes official. You may notice DeAndre Jordan not wearing Under Armour — his deal recently expired, the two sides agreed to part and he's looking for a new home. It's also worth noting that Dorell Wright has left PEAK to join former teammate Dwyane Wade with Li-Ning.
On the rookie front, Anthony Bennett appears to be locked in with Nike, Nerlens Noel was picked up by Reebok and Victor Oladipo announced that he's signed a deal with the Jordan Brand. Last month, adidas Basketball announced the signings of Ben McLemore, Steven Adams, Shabazz Muhammad, Tony Snell, Tim Hardaway Jr., Erik Murphy and Peyton Siva.
'Familiar Faces, New Places' is definitely interesting this year, with Dwight Howard now in Houston, former Celtics Kevin Garnett and Paul Pierce in Brooklyn, Brandon Jennings and Josh Smith in Detroit, Nate Robinson in Denver and Andrew Bynum in Cleveland. These moves will not only make for intriguing stories on the court, but in the sneaker game as well.
Click through for a look at some of the best sneaker sightings from Media Day 2013 and let us know which players and teams you think rocked the best pairs.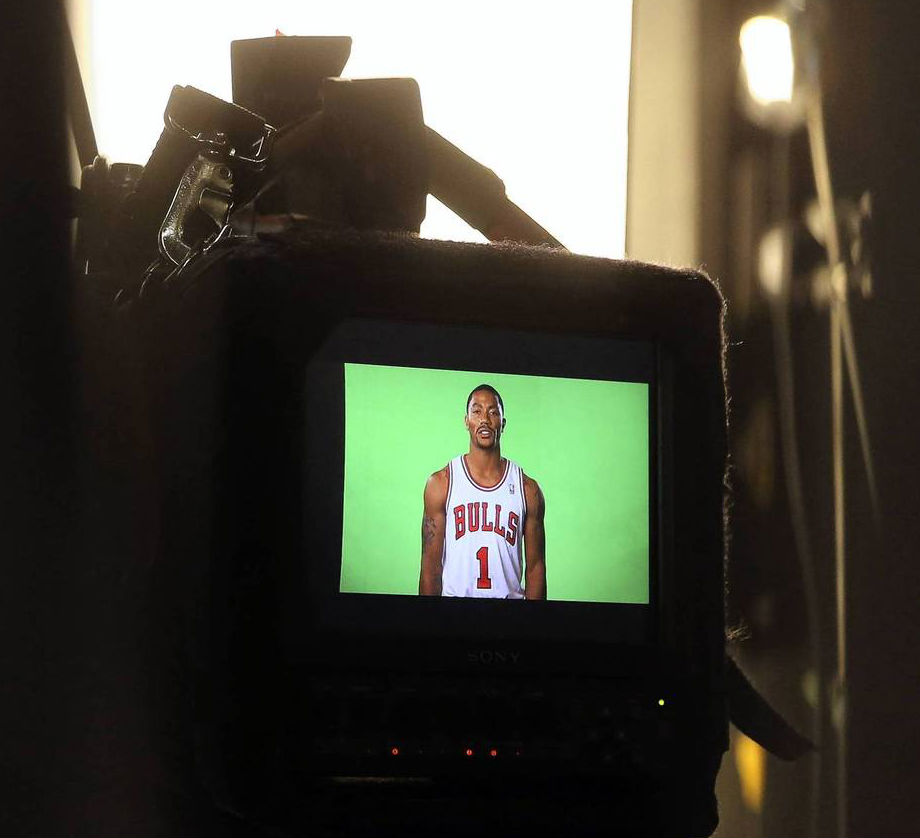 (via Brian Cassella / Chicago Tribune)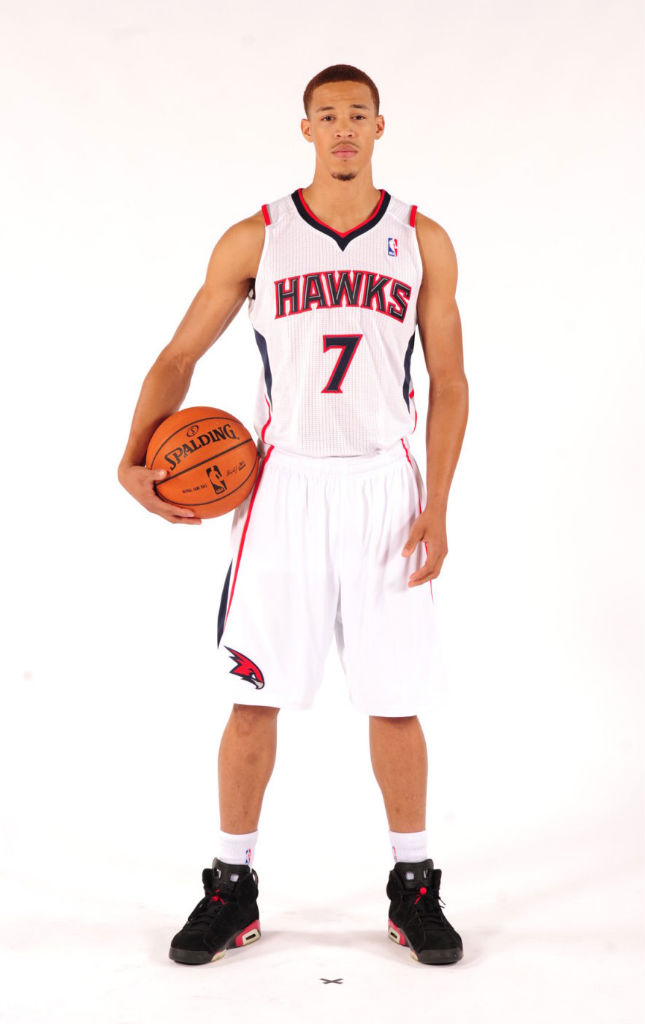 Jared Cunningham - Air Jordan 6 Retro 'Infrared'
(via Getty / Copyright 2013 NBAE)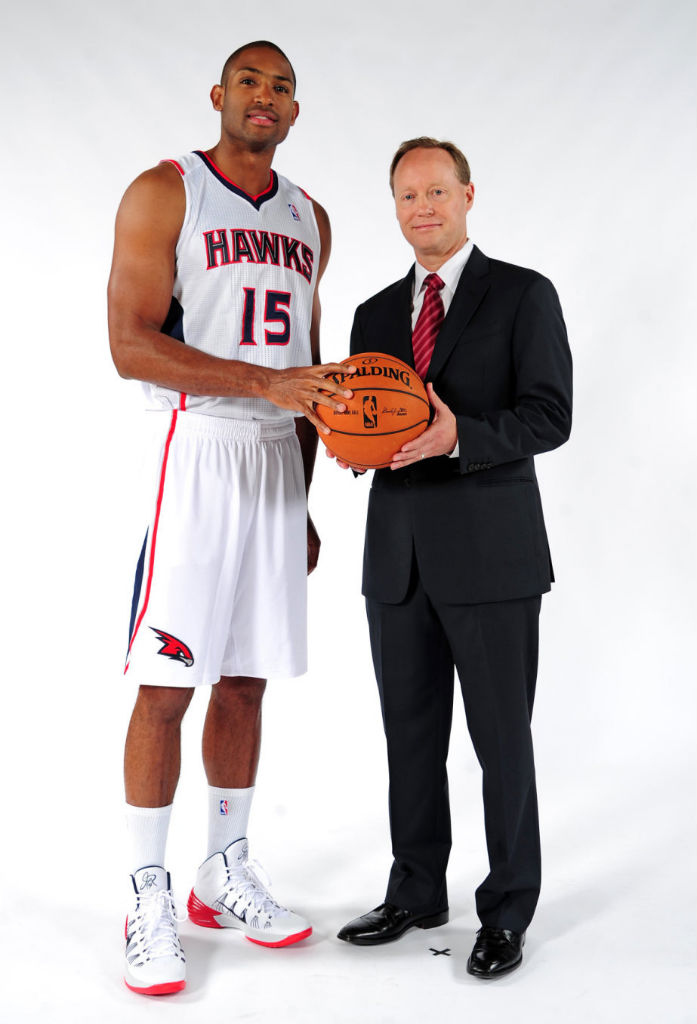 Al Horford - Nike Hyperdunk 2013 PE
(via Getty / Copyright 2013 NBAE)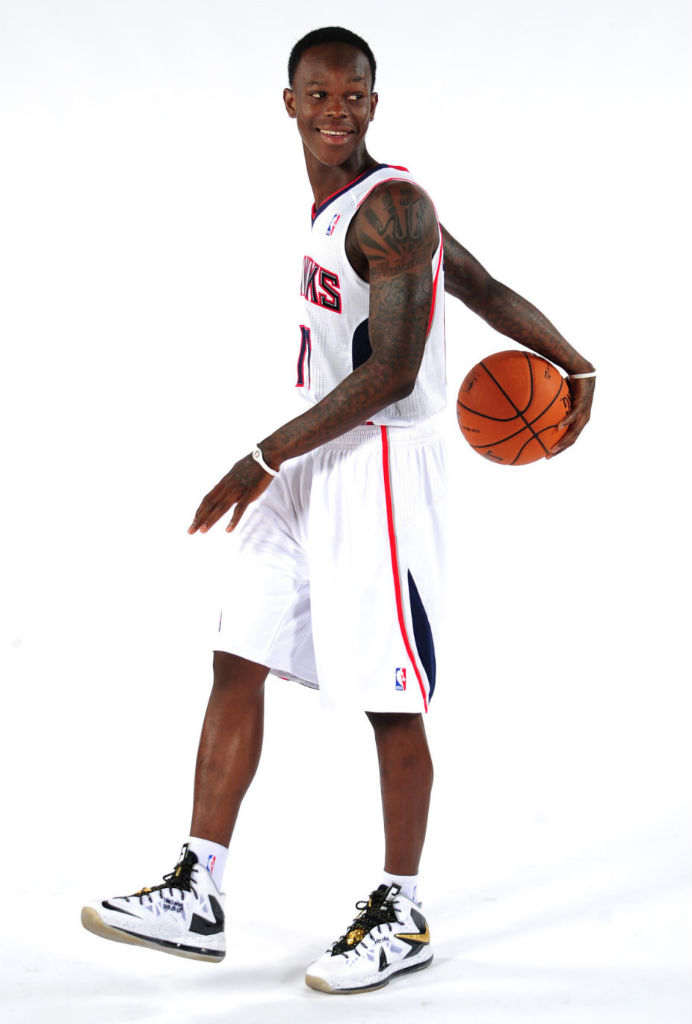 Dennis Schroder - Nike LeBron X PS Elite 'Home'
(via Getty / Copyright 2013 NBAE)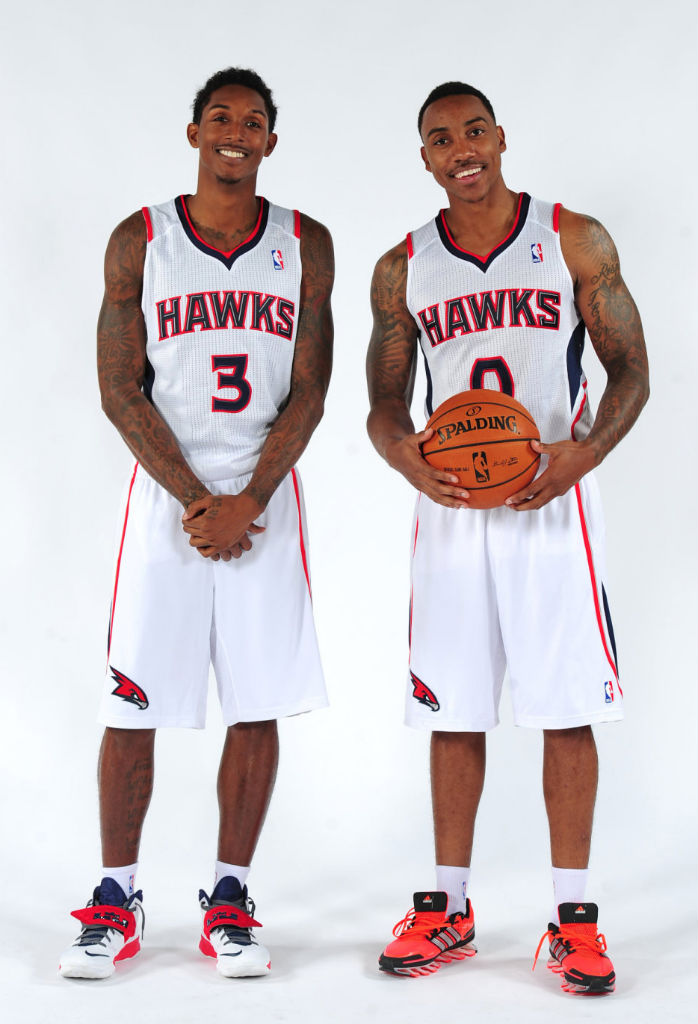 Lou Williams - Nike Zoom Soldier VII
Jeff Teague - adidas Springblade
(via Getty / Copyright 2013 NBAE)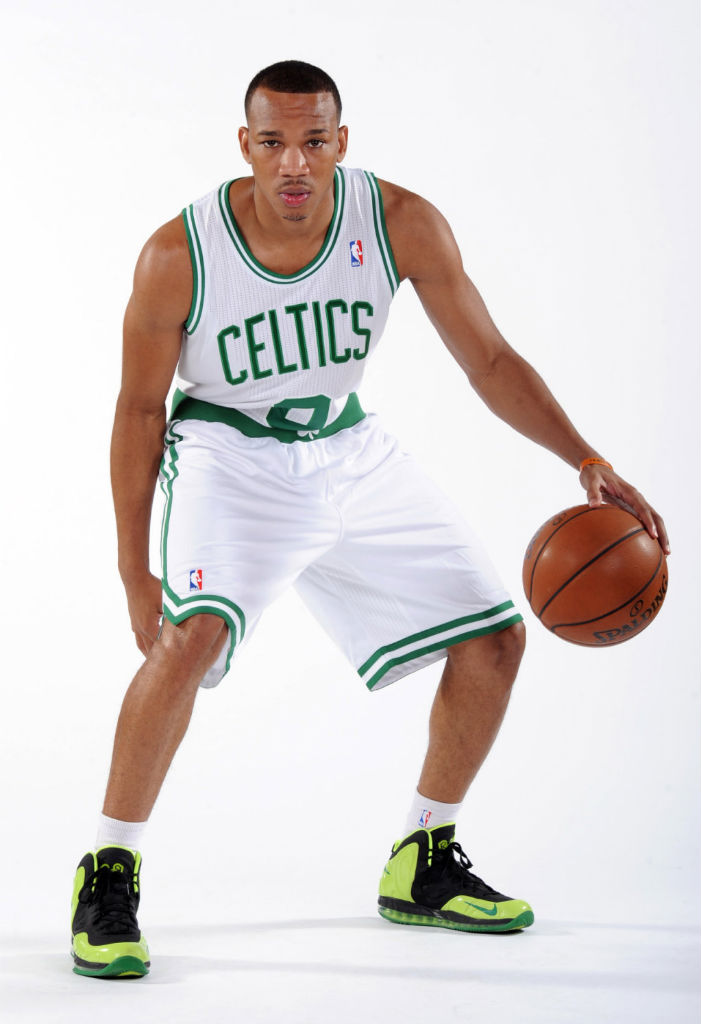 Avery Bradley - Nike Air Max Hyperposite Rondo PE
(via Getty / Copyright 2013 NBAE)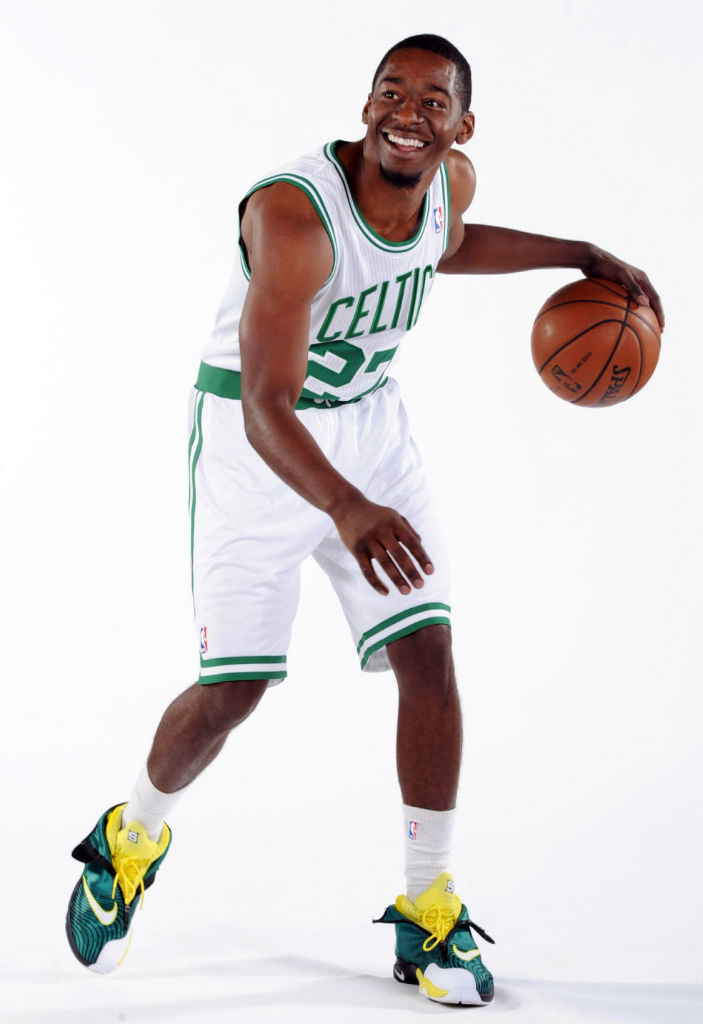 Jordan Crawford - Nike Air Zoom Flight The Glove
(via Getty / Copyright 2013 NBAE)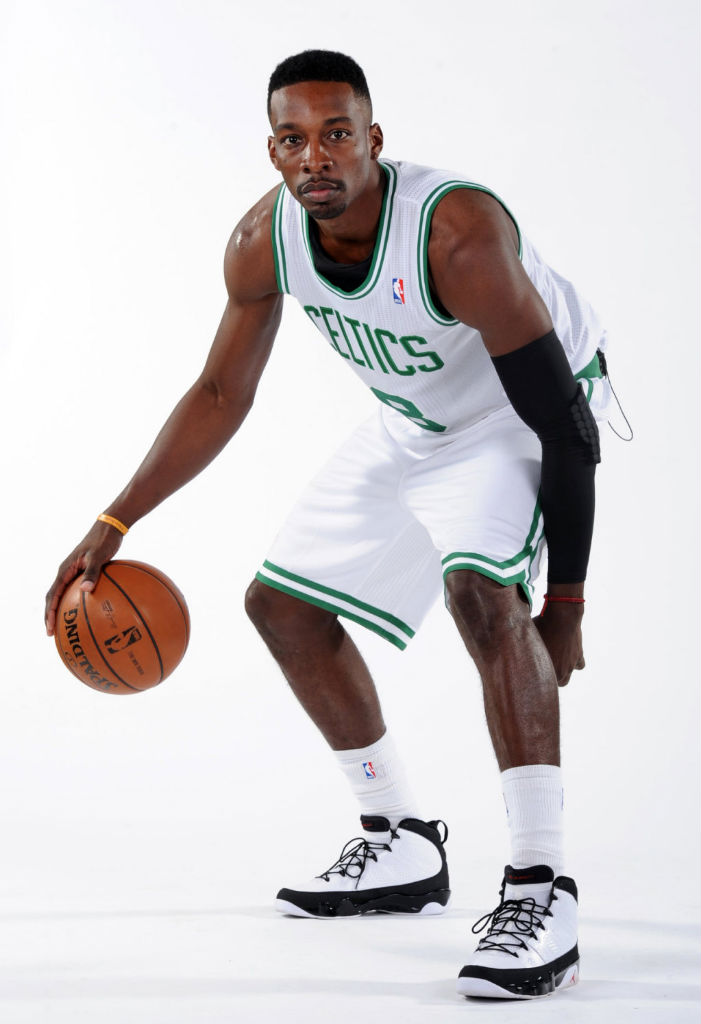 Jeff Green - Air Jordan 9 Retro
(via Getty / Copyright 2013 NBAE)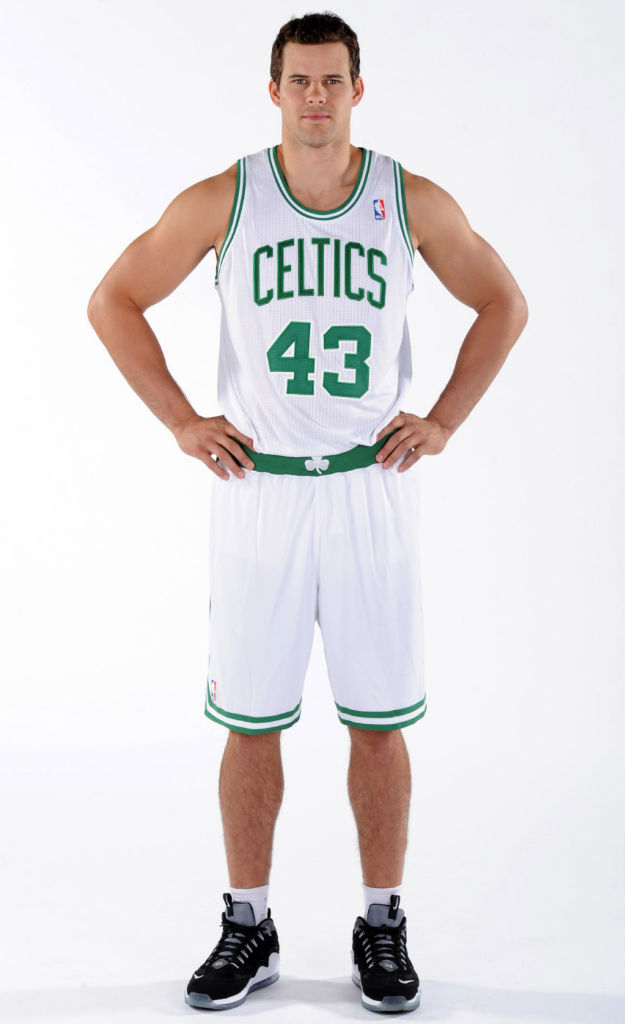 Kris Humphries - Nike Air Max 360 Diamond Griffey
(via Getty / Copyright 2013 NBAE)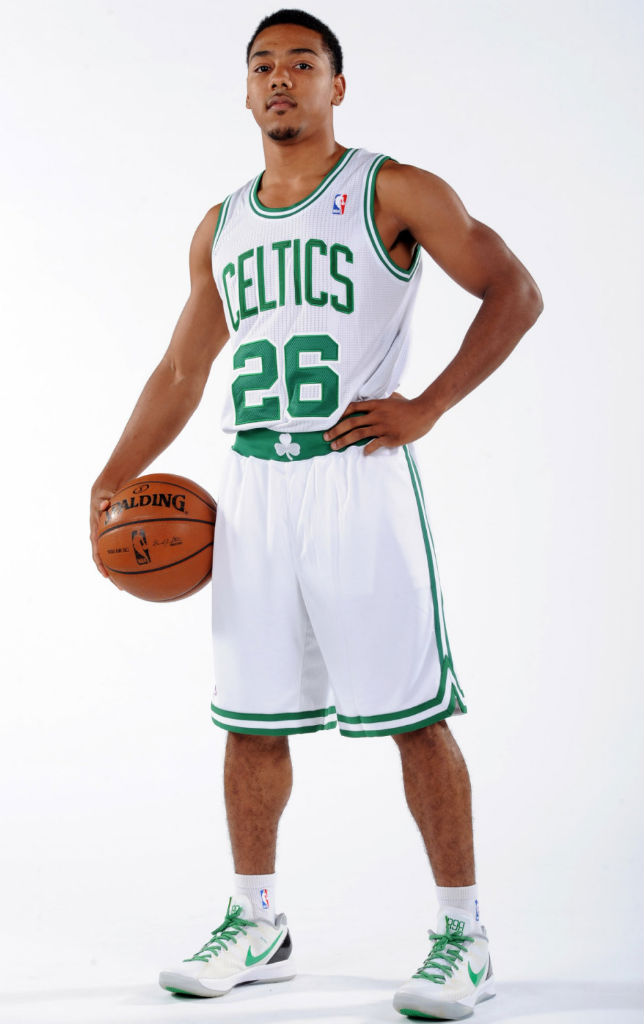 Phil Pressey - Nike Hyperdunk Elite Low Rondo PE
(via Getty / Copyright 2013 NBAE)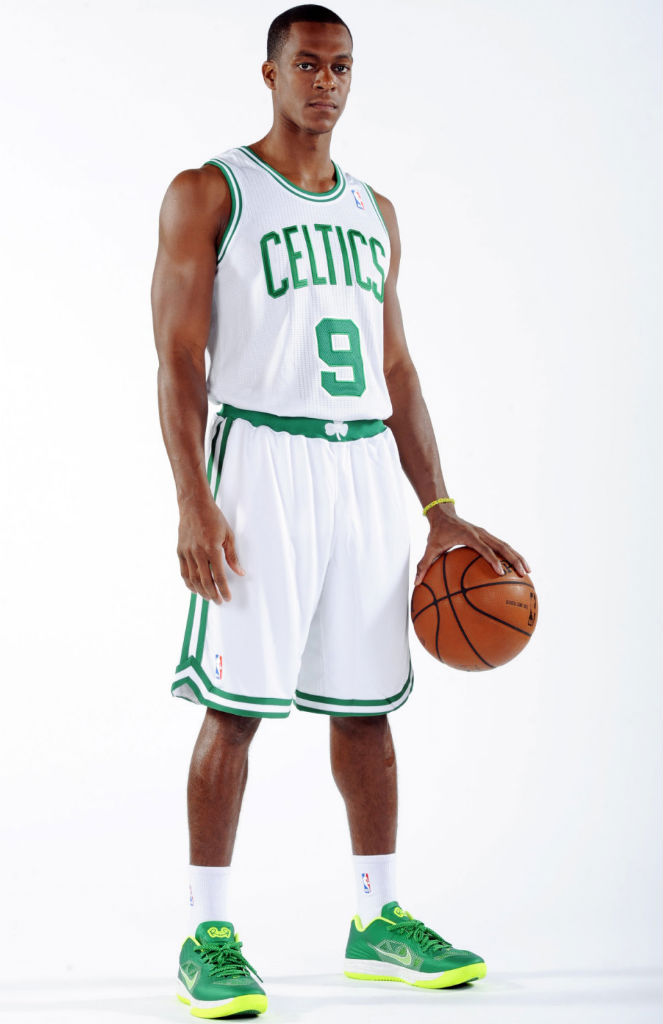 Rajon Rondo - Nike Lunar Hypergamer Low PE
(via Getty / Copyright 2013 NBAE)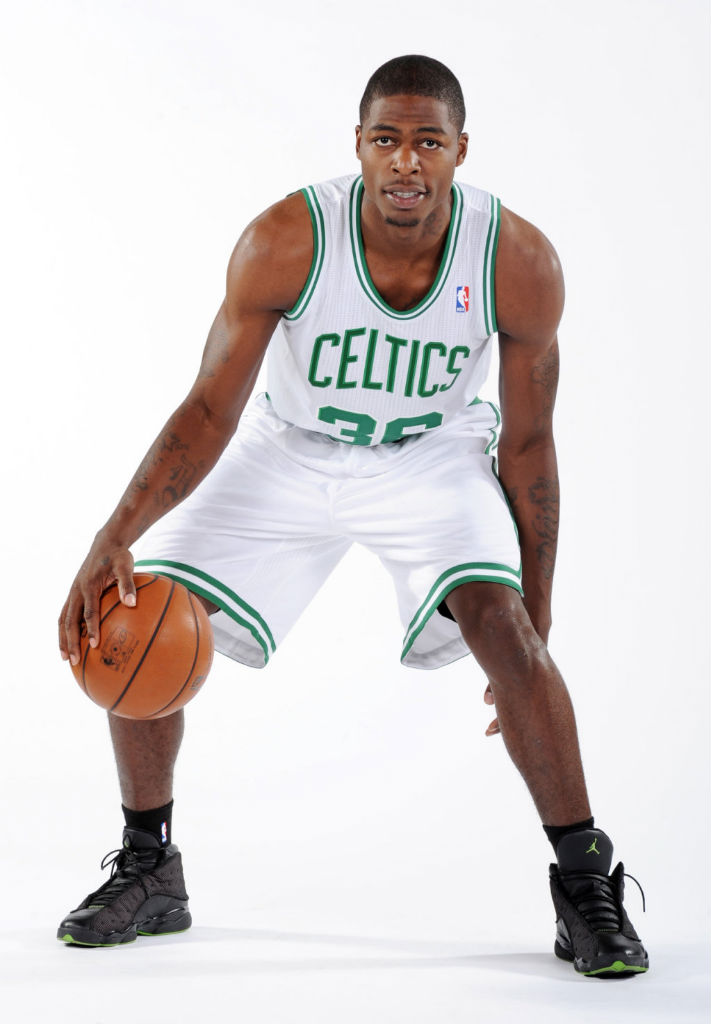 Deshawn Sims - Air Jordan 13 'Altitude'
(via Getty / Copyright 2013 NBAE)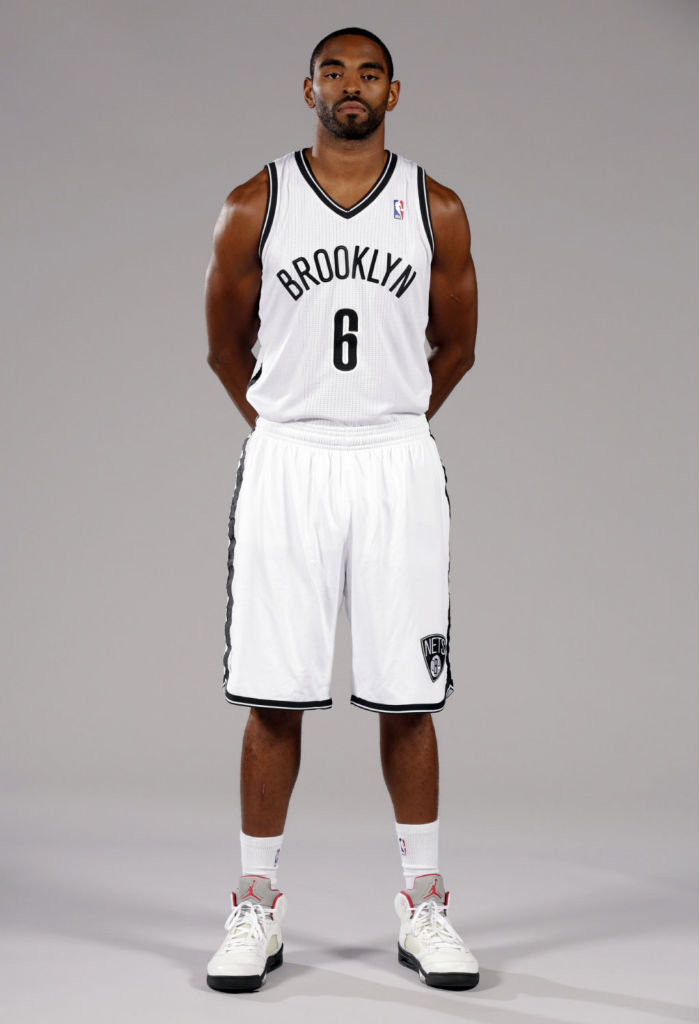 Alan Anderson - Air Jordan 5 Retro
(via AP Photo / Chuck Burton)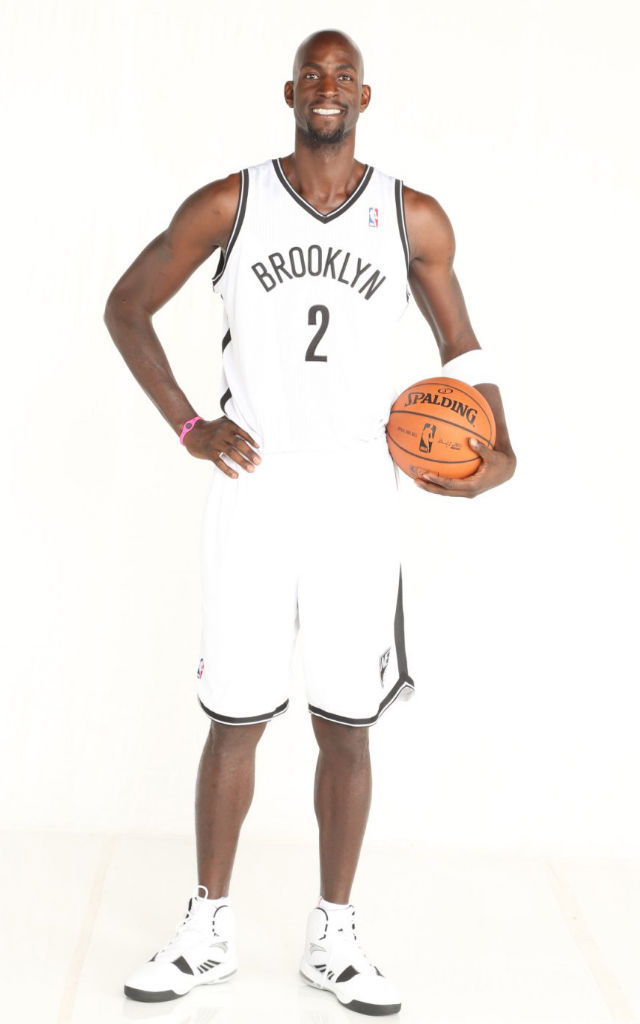 Kevin Garnett - ANTA KG 4
(via Getty / Copyright 2013 NBAE)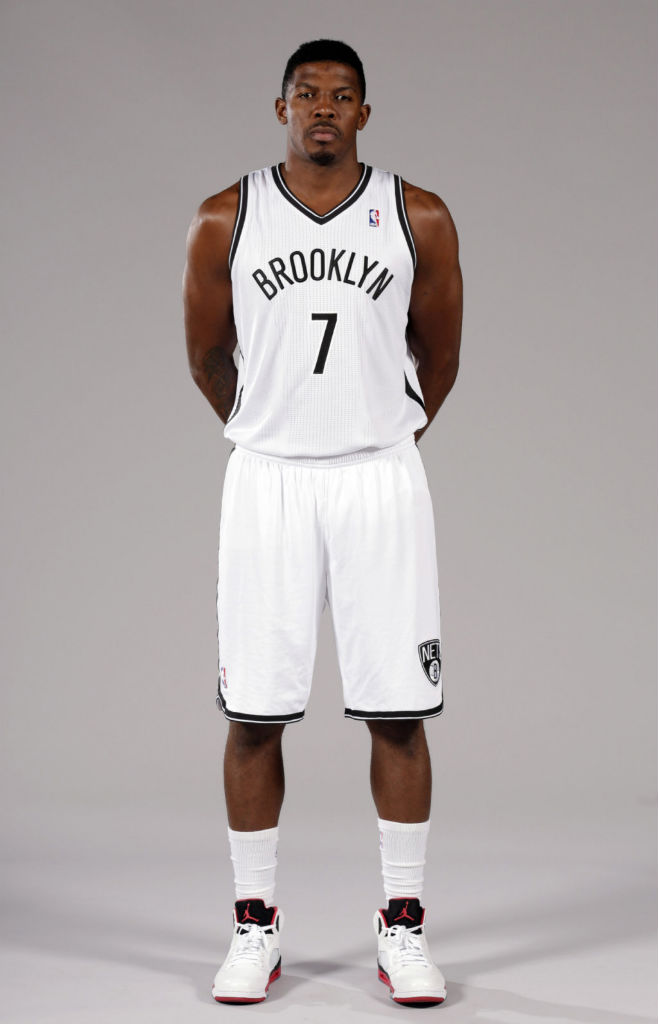 Joe Johnson - Air Jordan 5 Retro 'Fire Red'
(via AP Photo / Chuck Burton)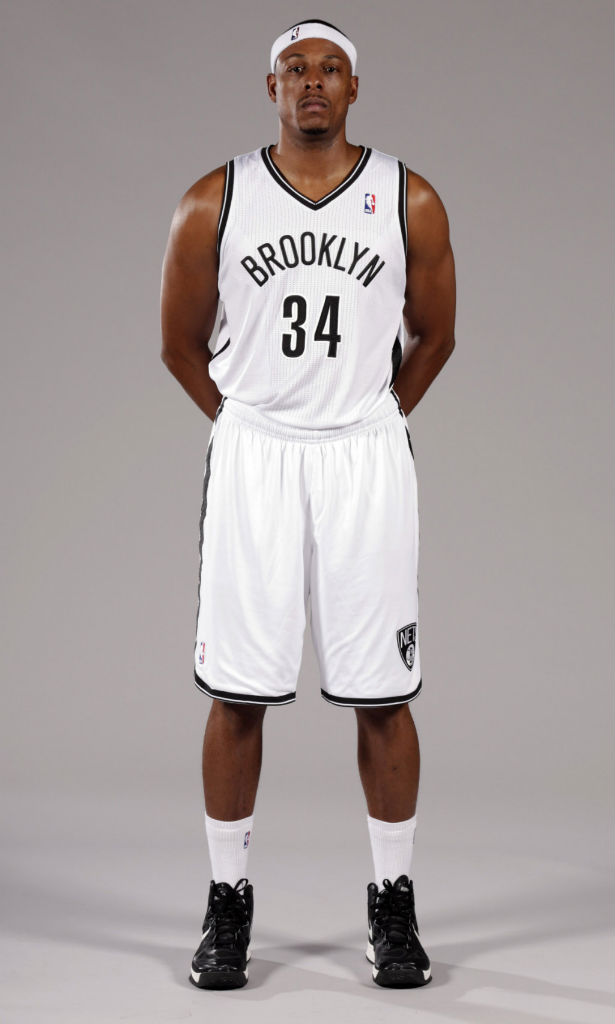 Paul Pierce - Nike Zoom Hyperfuse 2012
(via AP Photo / Chuck Burton)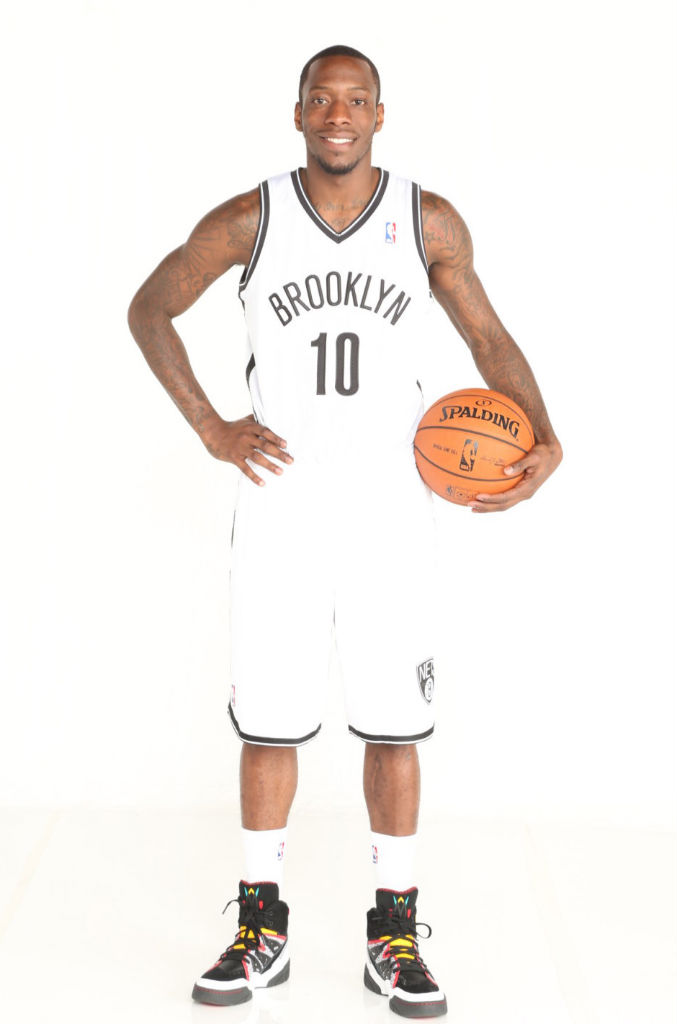 Tyshawn Taylor - adidas Mutombo
(via Getty / Copyright 2013 NBAE)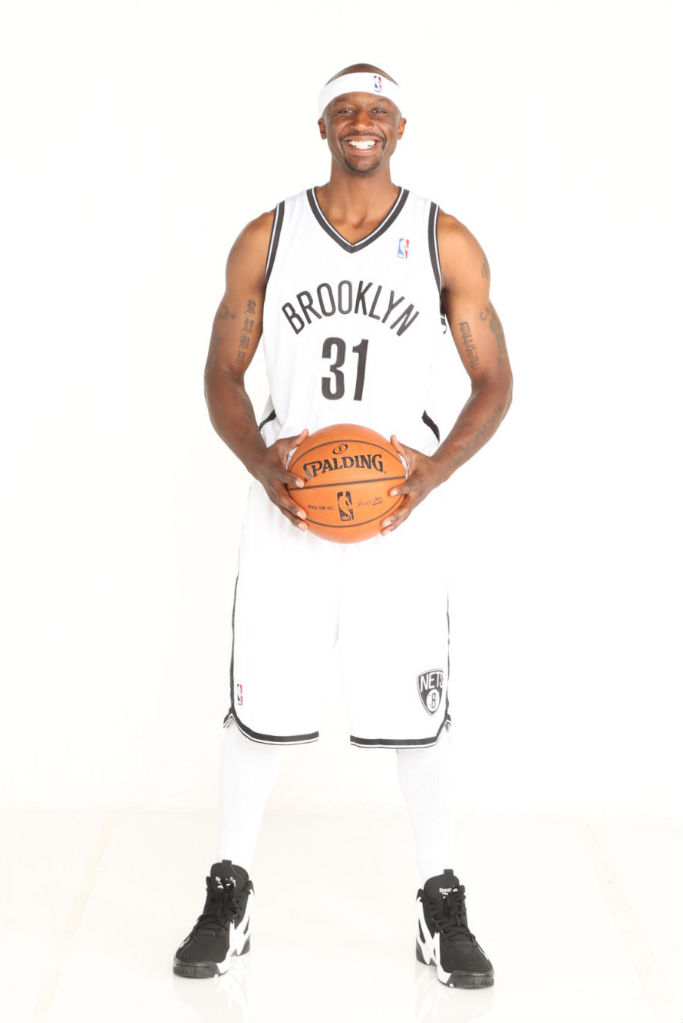 Jason Terry - Reebok Kamikaze II
(via Getty / Copyright 2013 NBAE)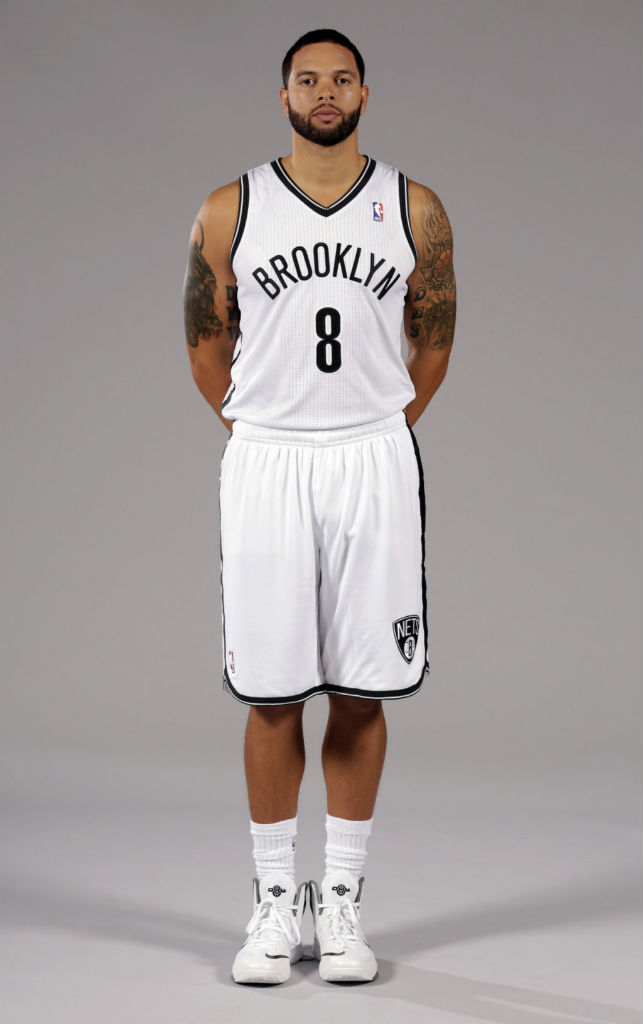 Deron Williams - Nike Zoom Hyperfuse 2013
(via AP Photo / Richard Drew)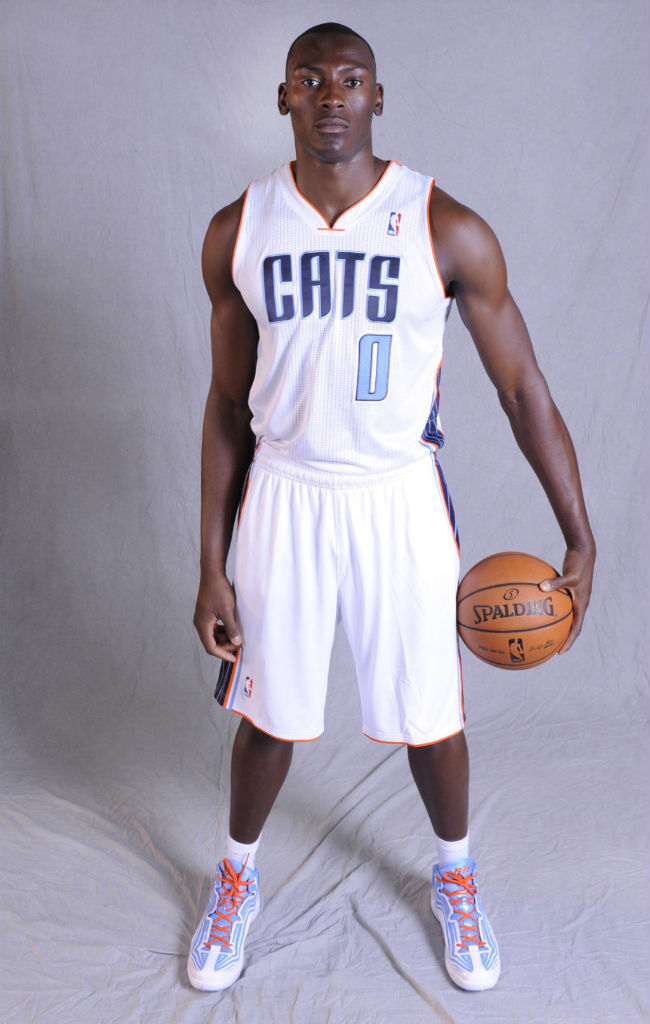 Bismack Biyombo - Jordan Aero Mania PE
(via Sam Sharpe - USA TODAY Sports)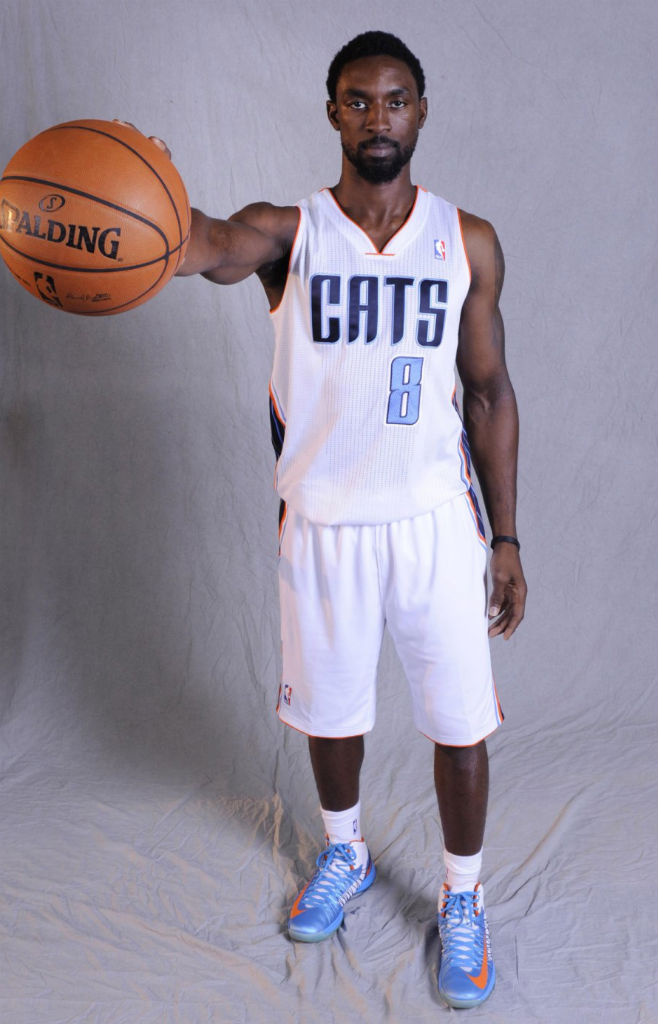 Ben Gordon - Nike Hyperdunk 2012 PE
(via Sam Sharpe - USA TODAY Sports)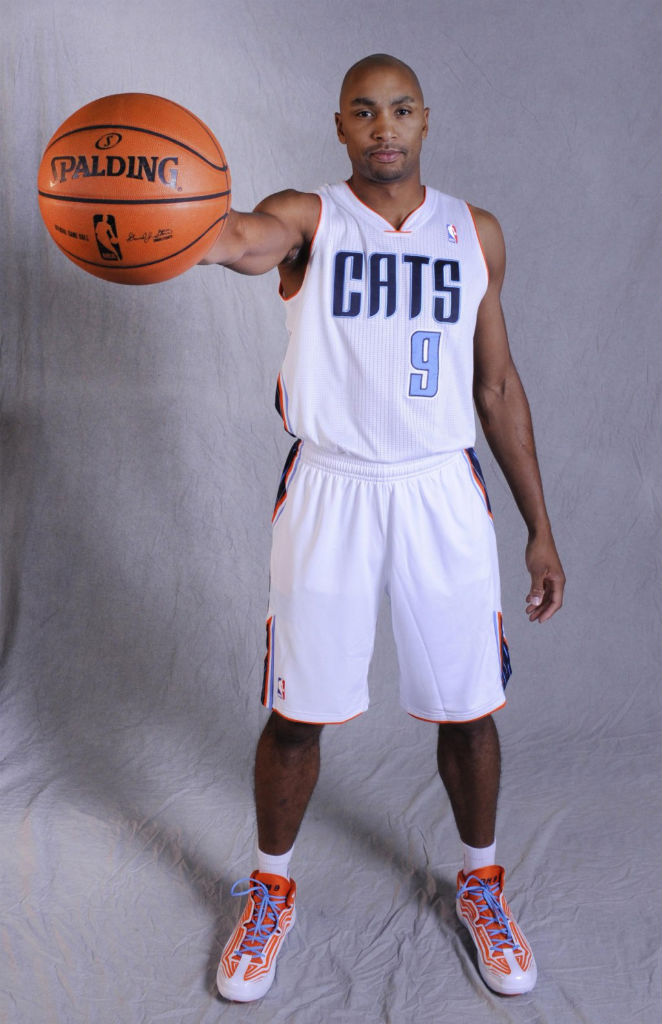 Gerald Henderson - Jordan Aero Mania PE
(via Sam Sharpe - USA TODAY Sports)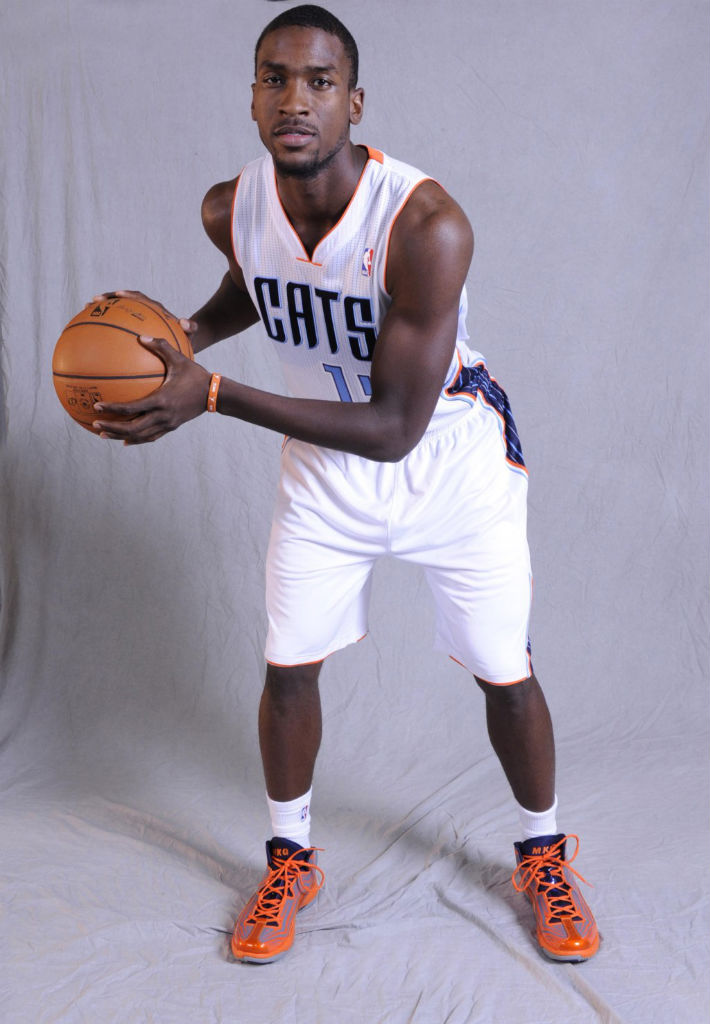 Michael Kidd-Gilchrist - Jordan Aero Mania PE
(via Sam Sharpe - USA TODAY Sports)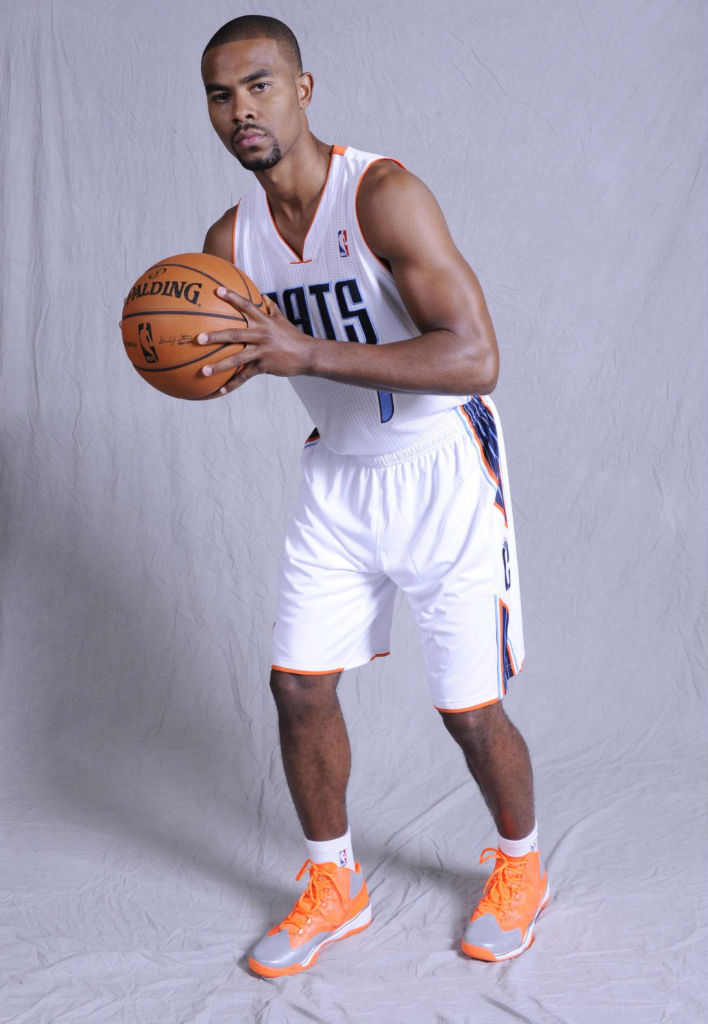 Ramon Sessions - Reebok Q96 PE
(via Sam Sharpe - USA TODAY Sports)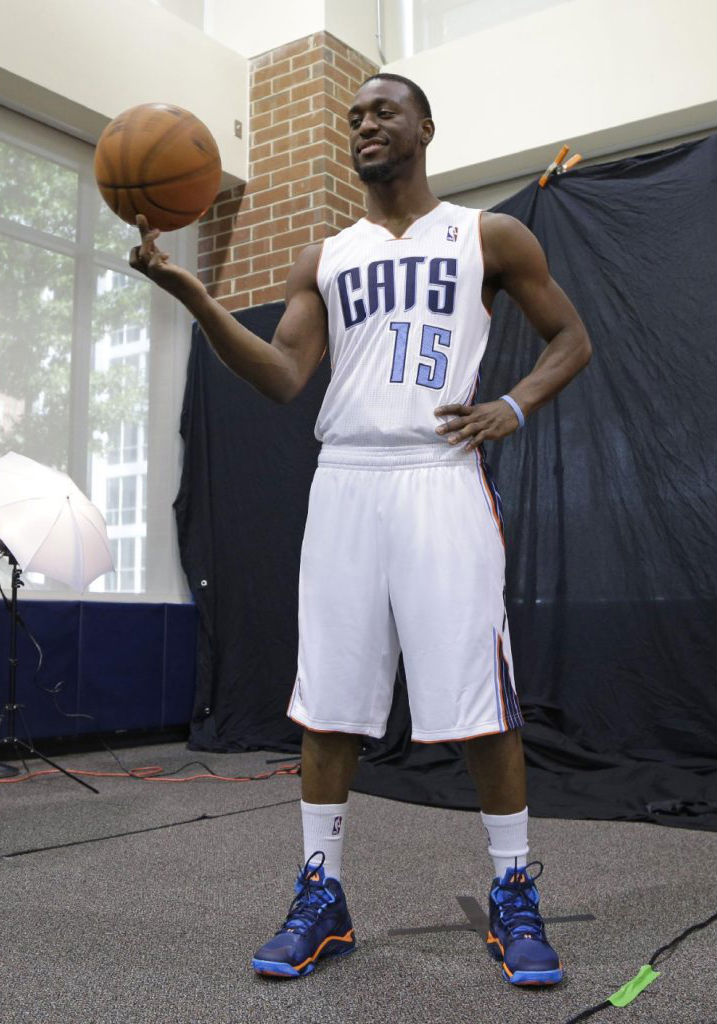 Kemba Walker - Under Armour Anatomix Spawn PE
(via AP Photo / Chuck Burton)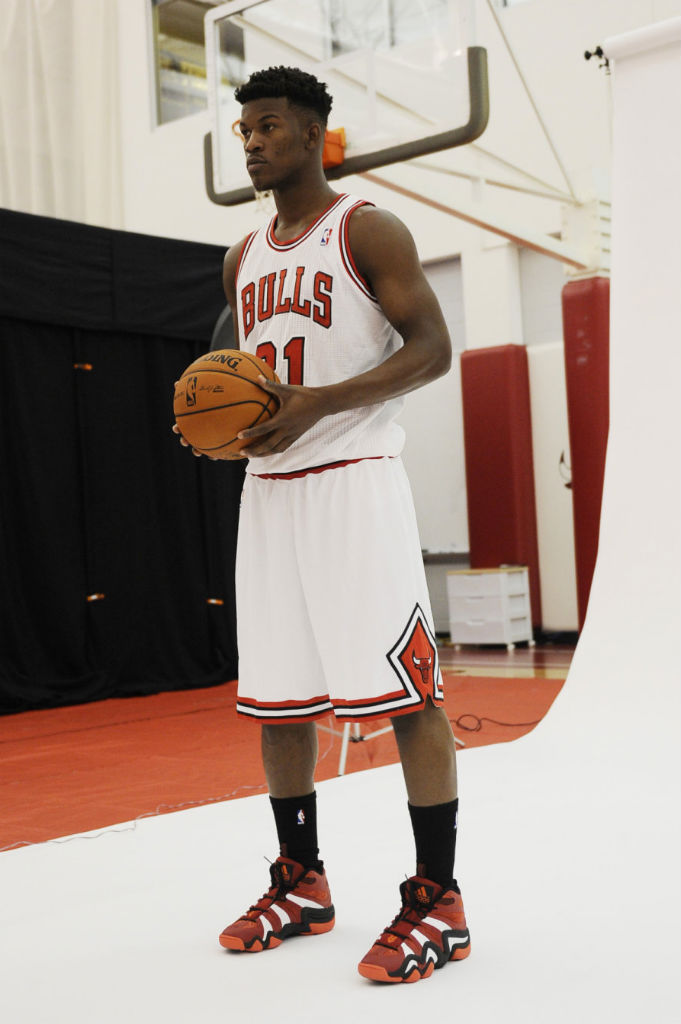 Jimmy Butler - adidas Crazy 8
(via David Banks - USA TODAY Sports)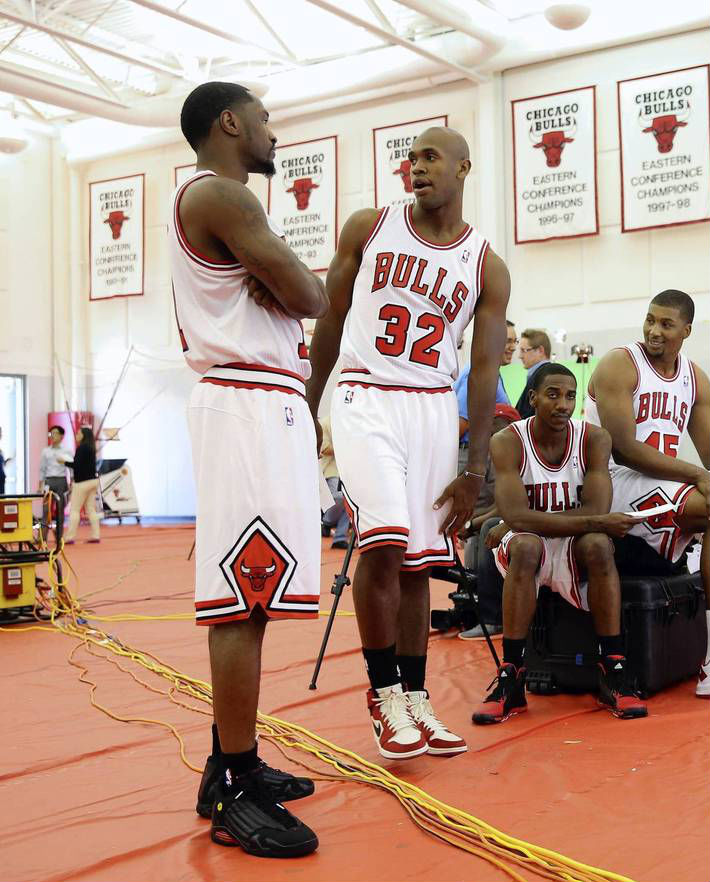 Kalin Lucas - Air Jordan 14 Retro 'Last Shot'
Patrick Christopher - Jordan AJKO
Marquis Teague - adidas Rose 773 II
(via Brian Cassella / Chicago Tribune)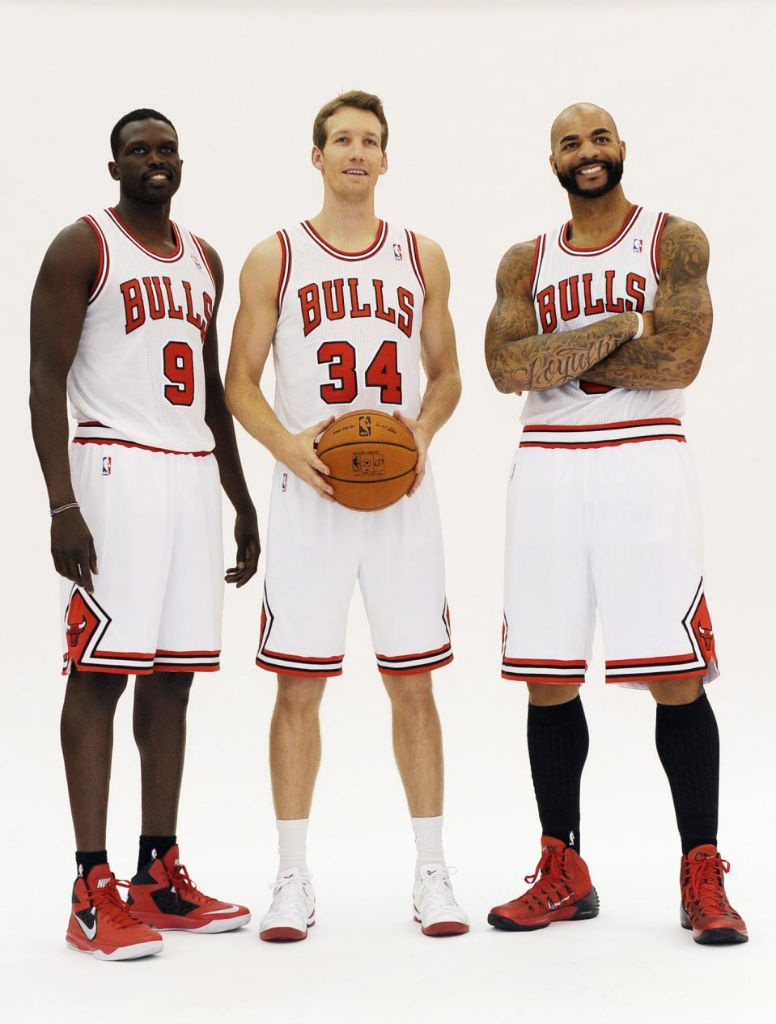 Luol Deng - Nike Air Max Body U PE
Mike Dunleavy - Nike Kobe 8 System
Carlos Boozer - Nike Hyperdunk 2013 PE
(via David Banks - USA TODAY Sports)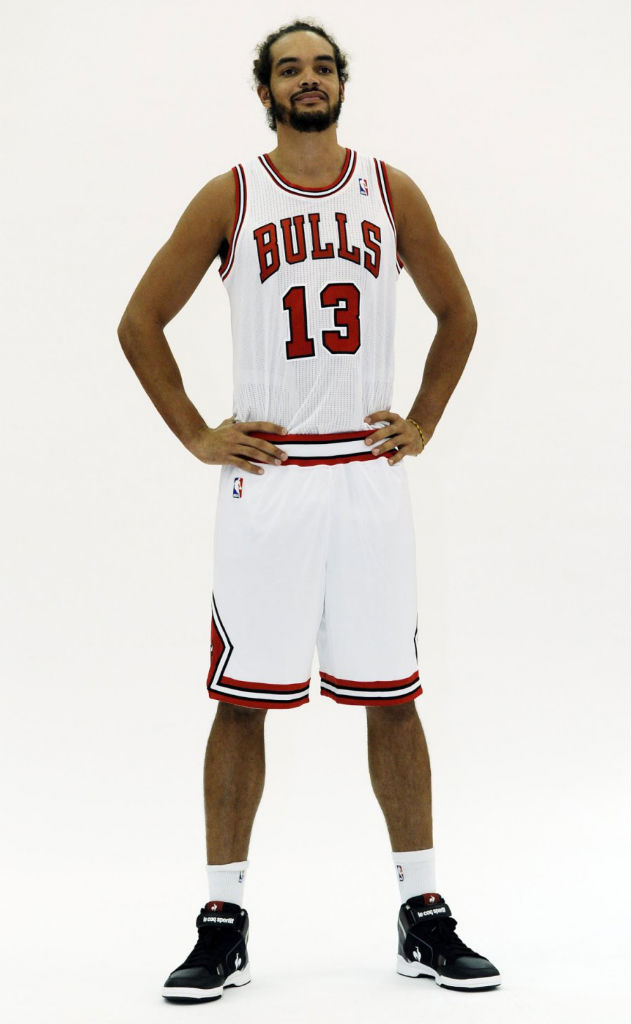 Joakim Noah - Le Coq Sportif Joakim Pro Model 3.0
(via David Banks - USA TODAY Sports)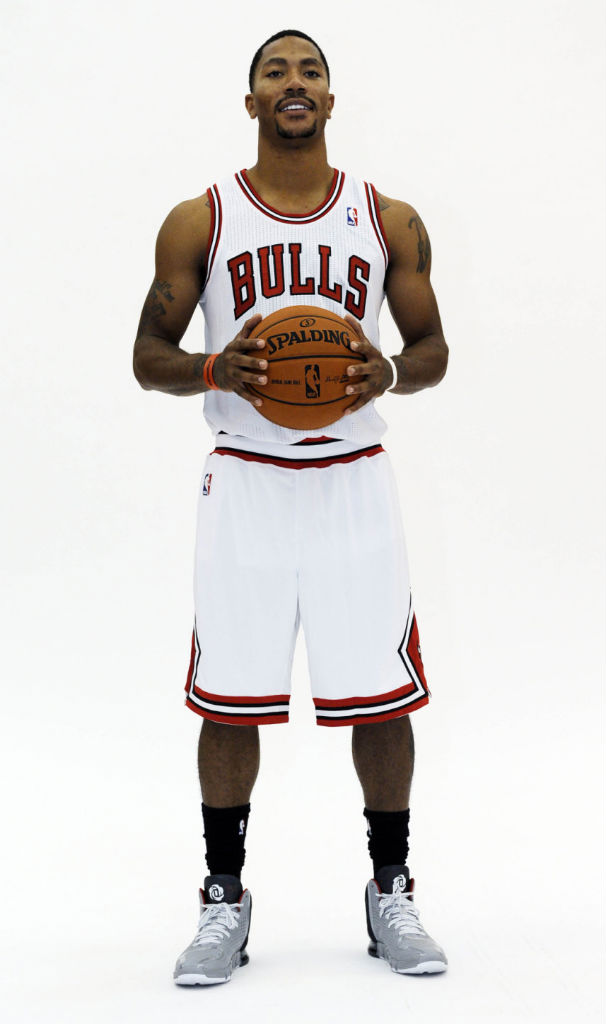 Derrick Rose - adidas D Rose 4 'Home'
(via David Banks - USA TODAY Sports)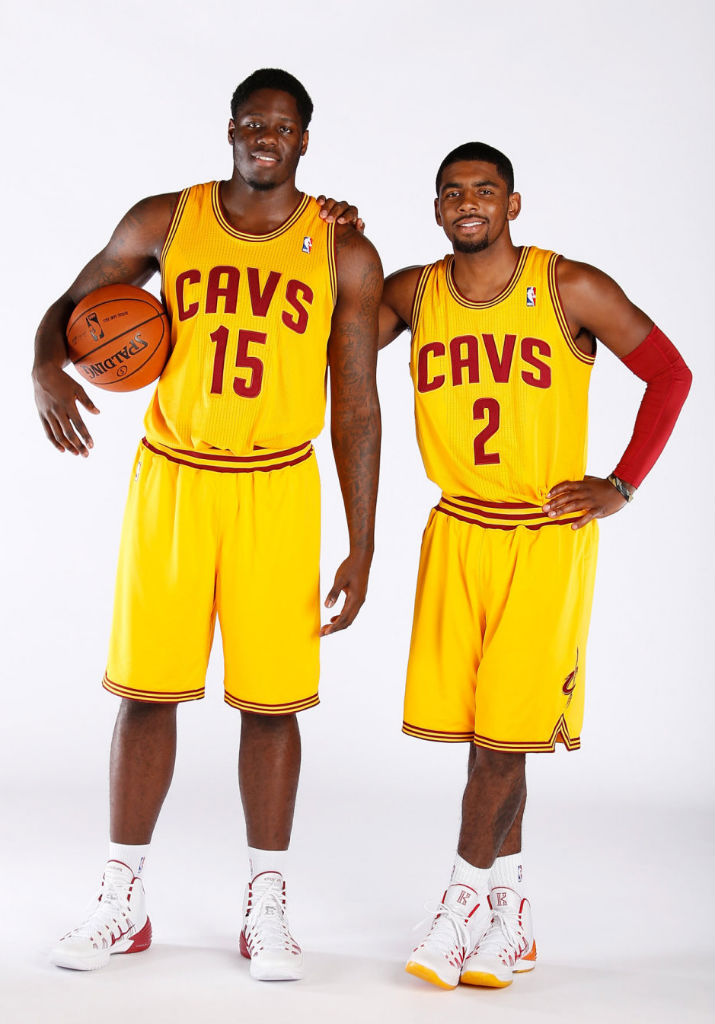 Anthony Bennett & Kyrie Irving - Nike Hyperdunk 2013
(via Getty / Copyright 2013 NBAE)
Andrew Bynum - Nike Hyperfuse 2012
(via Getty / Copyright 2013 NBAE)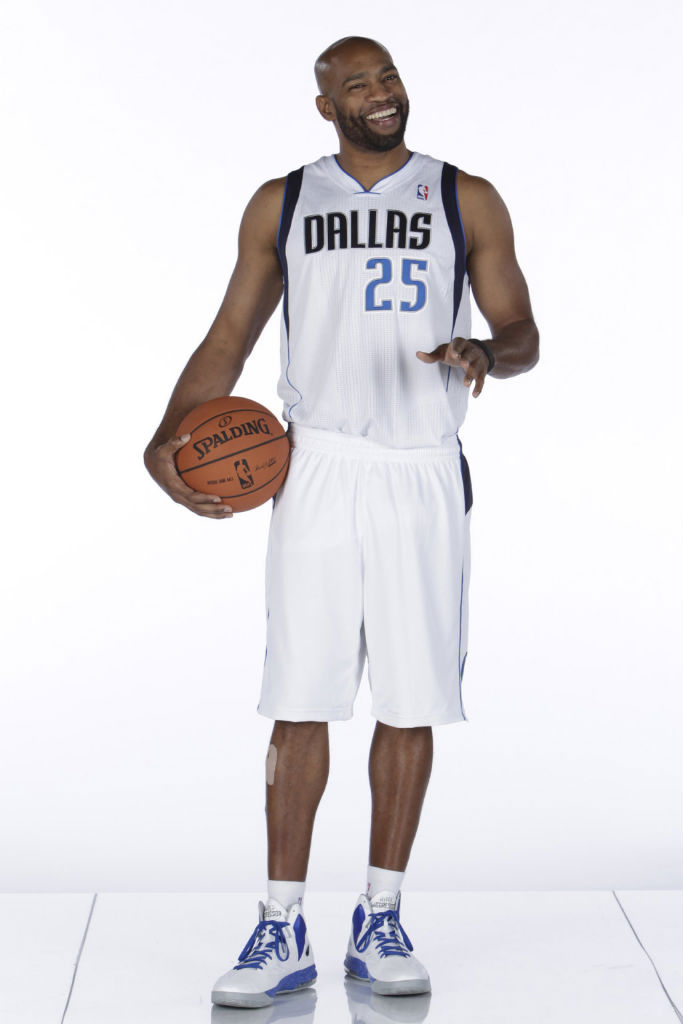 Vince Carter - Nike Air Max Hyperaggressor PE
(via Getty / Copyright 2013 NBAE)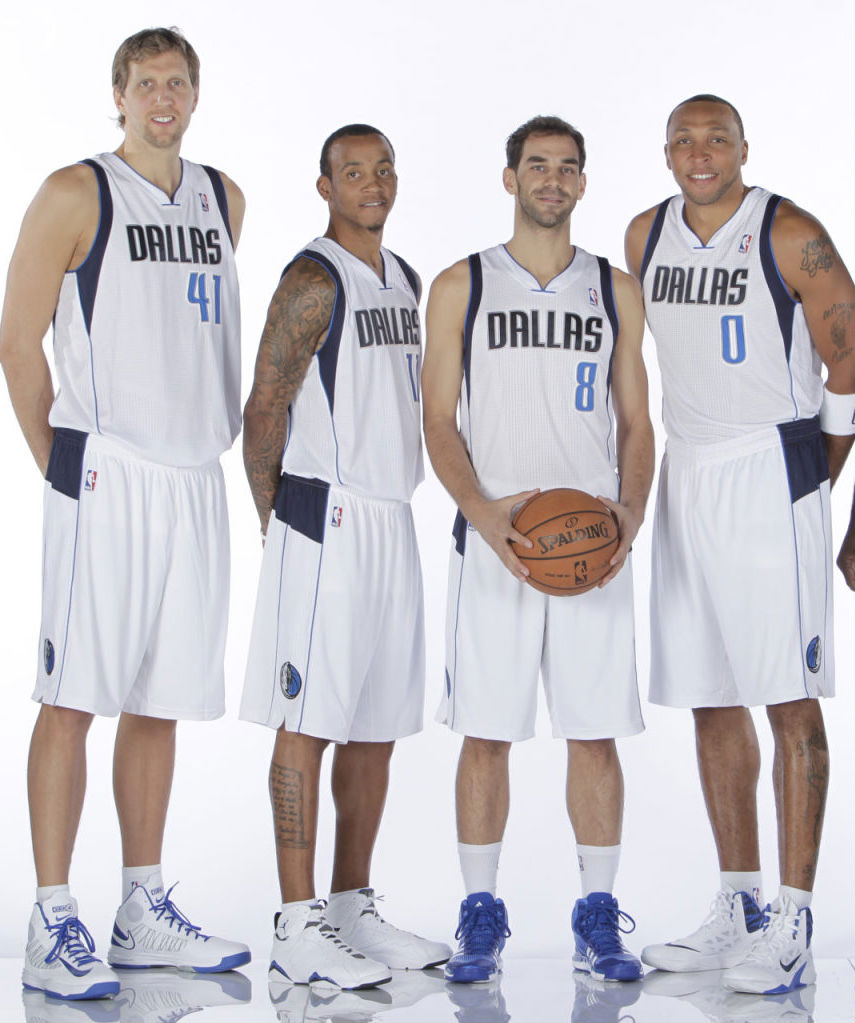 Dirk Nowitzki - Nike Hyperdunk 2012 PE
Monta Ellis - Air Jordan 7 Retro 'Orlando'
Jose Calderon - adidas Crazyquick
Shawn Marion - Nike Zoom Hyperfuse 2013 PE
(via Getty / Copyright 2013 NBAE)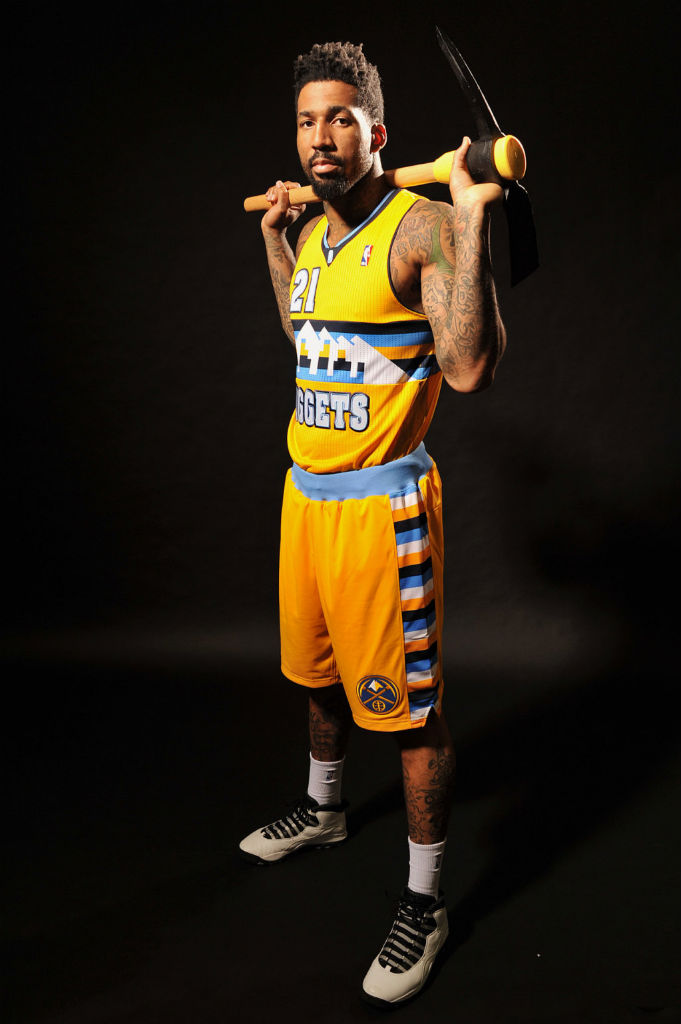 Wilson Chandler - Air Jordan 10 Retro 'Steel'
(via Getty / Copyright 2013 NBAE)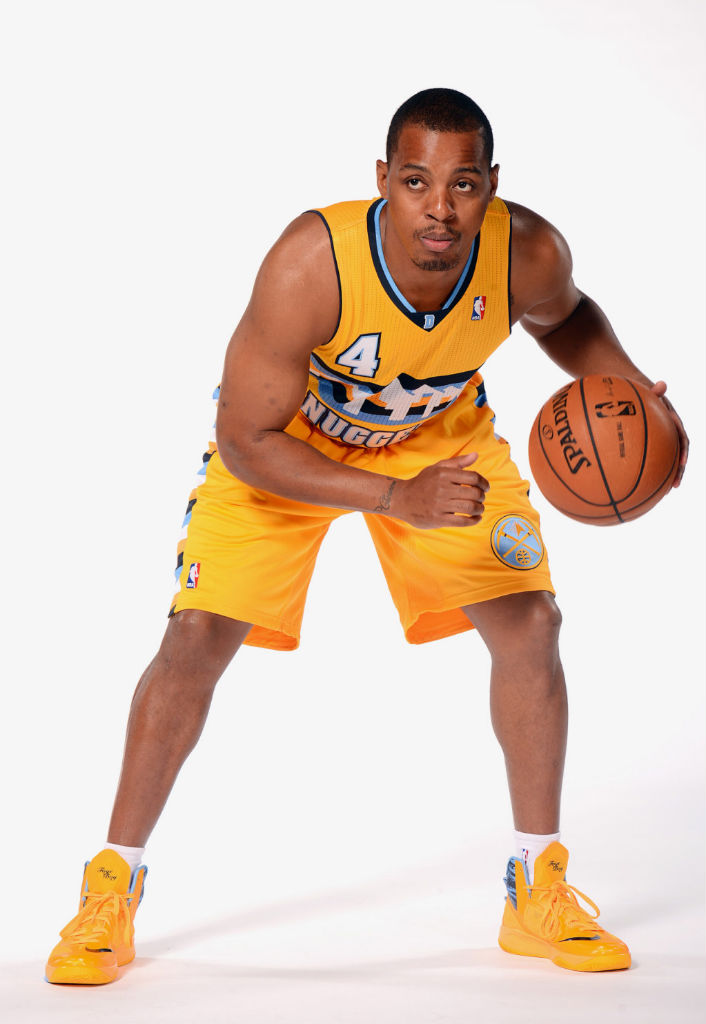 Randy Foye - Nike Zoom Hyperfuse 2013 PE
(via Getty / Copyright 2013 NBAE)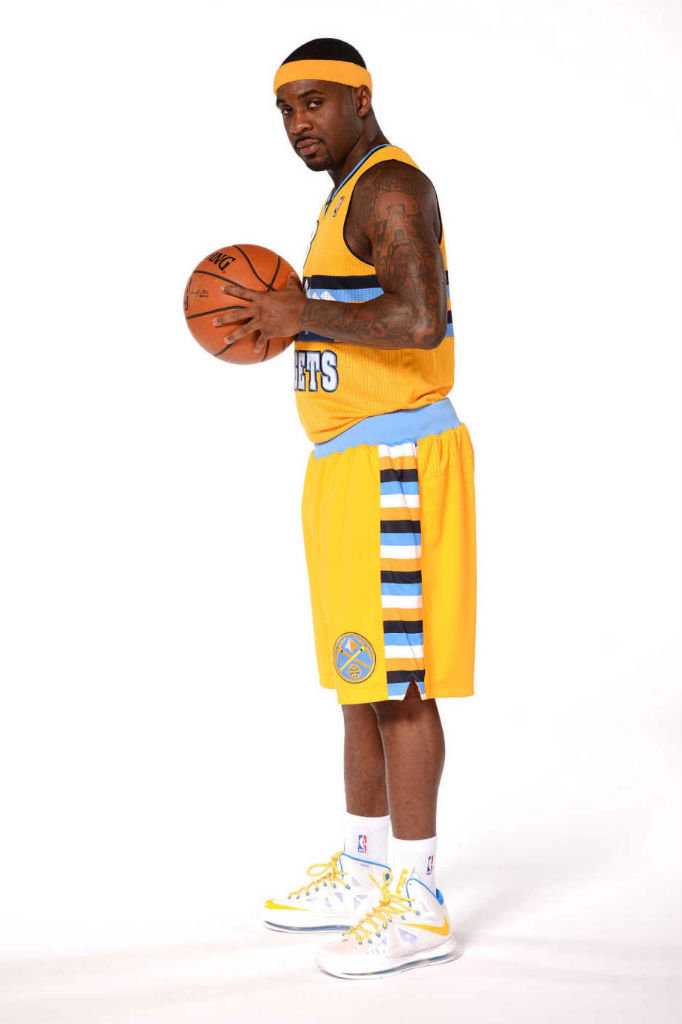 Ty Lawson - Nike LeBron X iD
(via Getty / Copyright 2013 NBAE)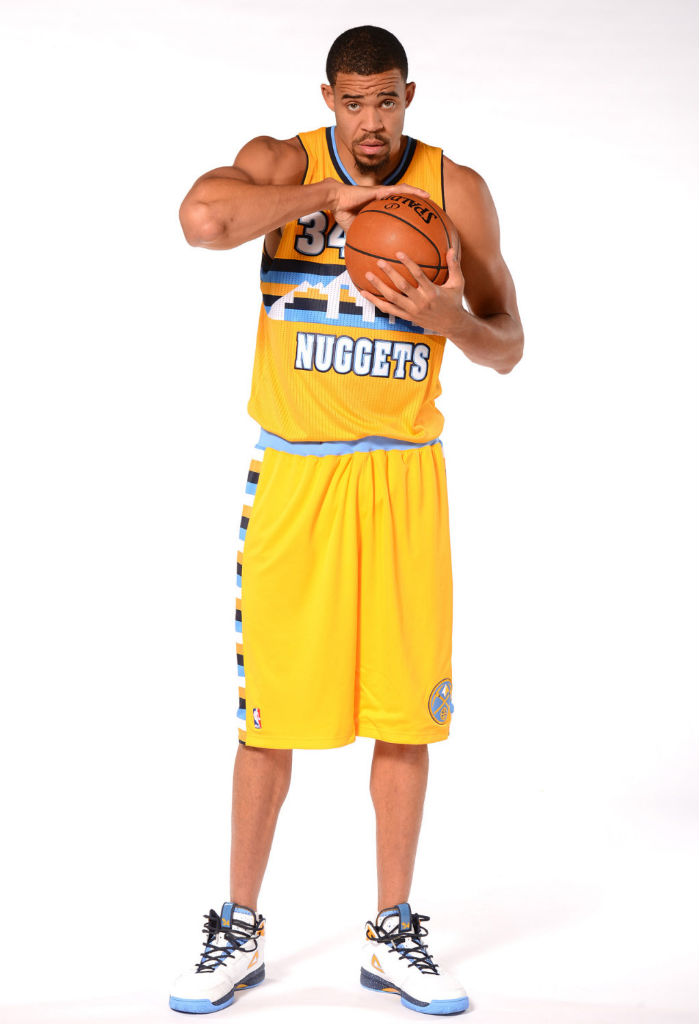 JaVale McGee - PEAK
(via Getty / Copyright 2013 NBAE)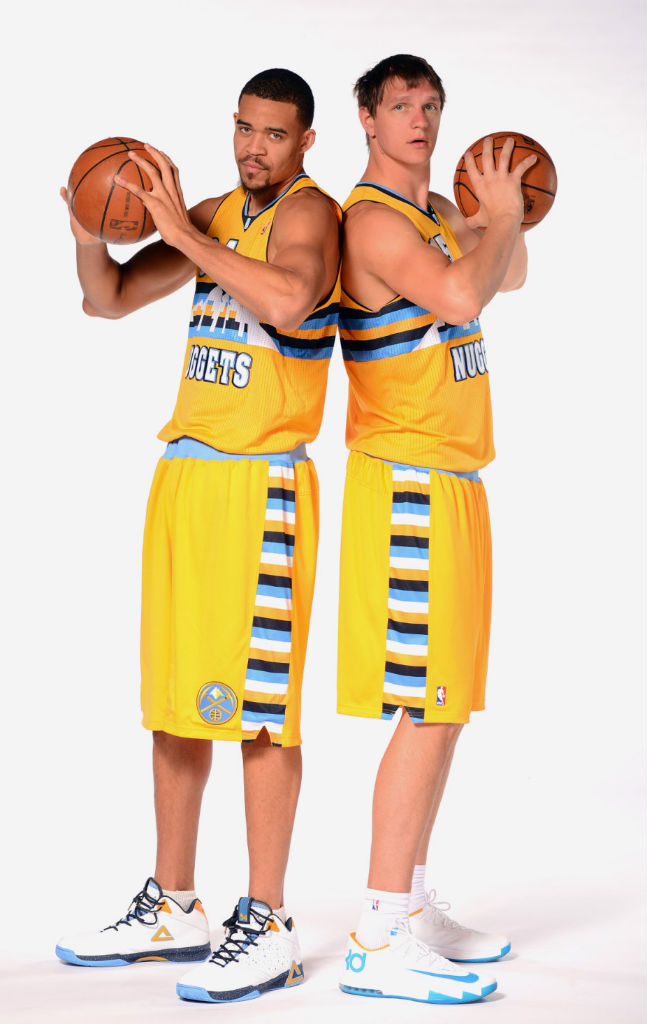 Timofey Mozgov - Nike KD VI
(via Getty / Copyright 2013 NBAE)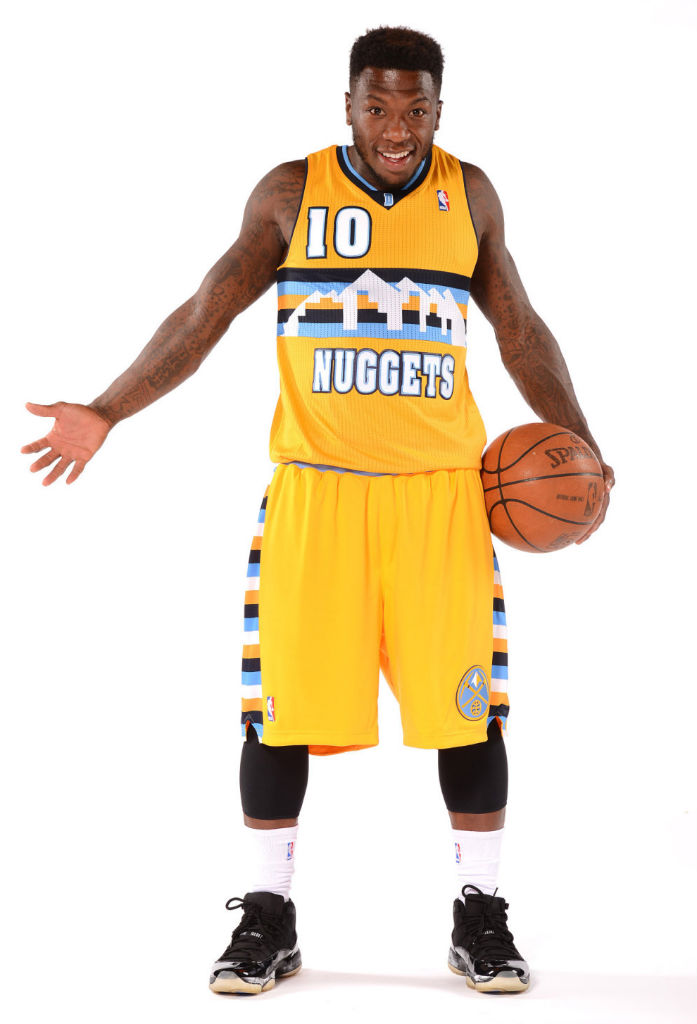 Nate Robinson - Air Jordan 11 Custom
(via Getty / Copyright 2013 NBAE)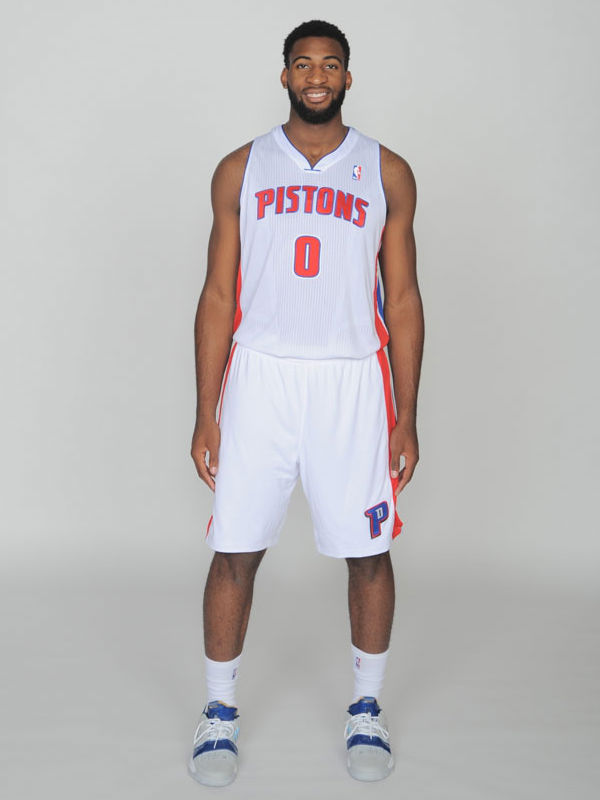 Andre Drummond - adidas TS Lightswtich Gil
(via Getty / Copyright 2013 NBAE)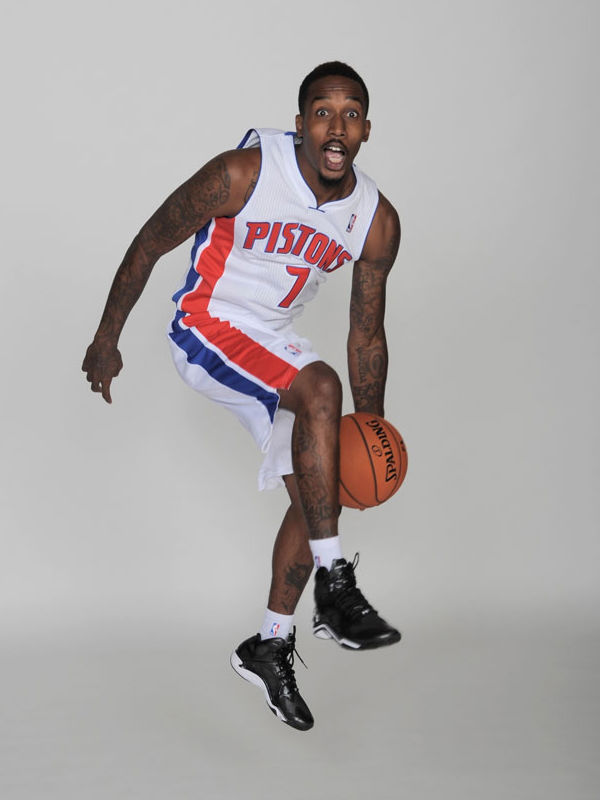 Brandon Jennings - Under Armour Anatomix Spawn
(via Getty / Copyright 2013 NBAE)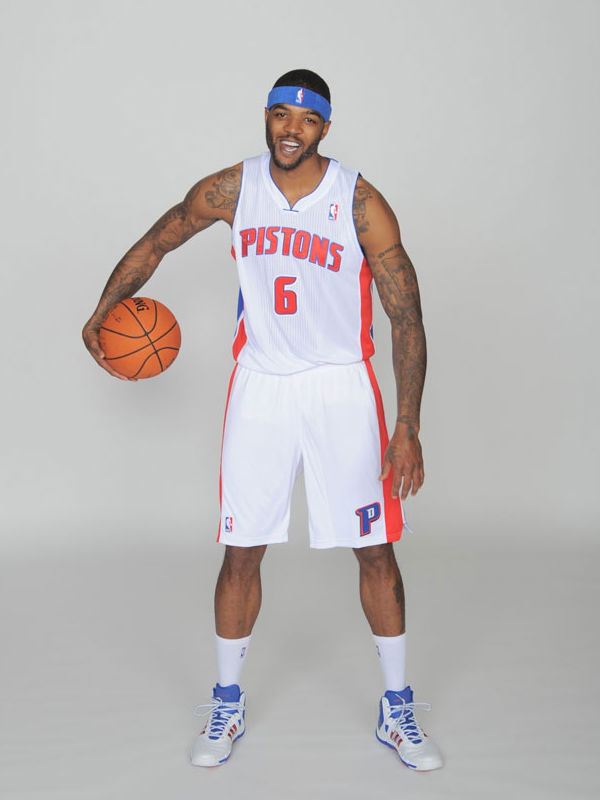 Josh Smith - adidas adipure Crazyghost PE
(via Getty / Copyright 2013 NBAE)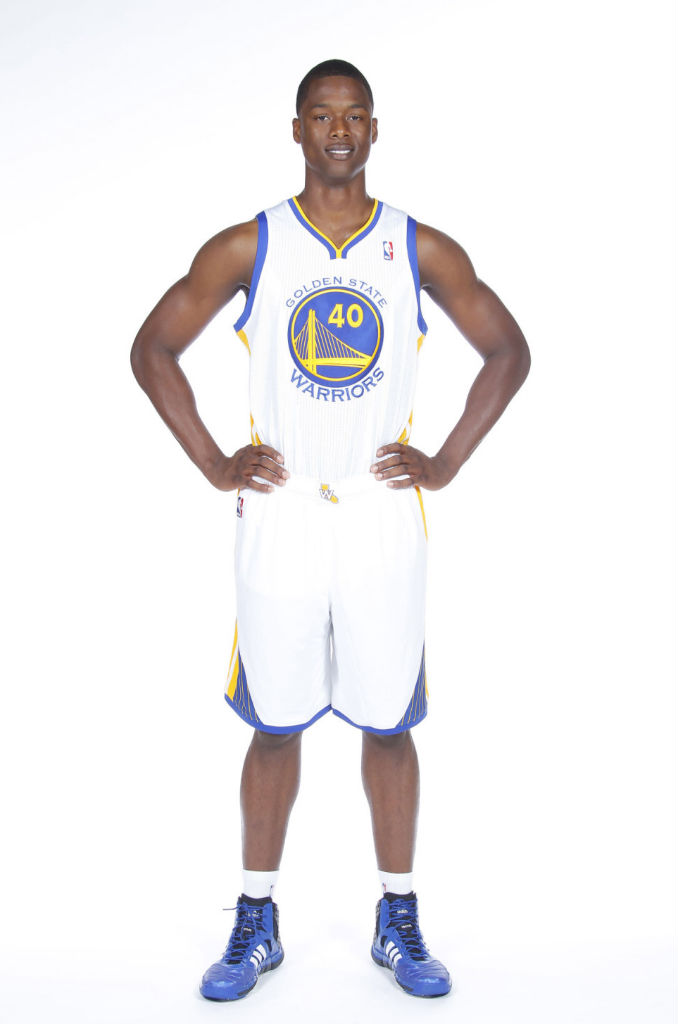 Harrison Barnes - adidas adipure Crazyghost
(via Getty / Copyright 2013 NBAE)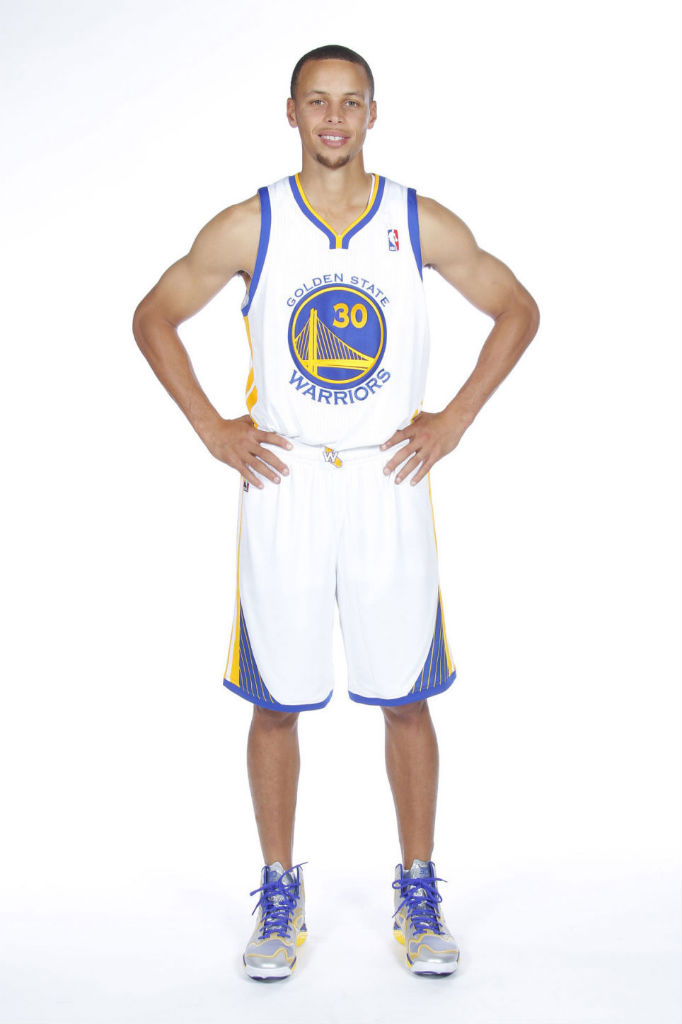 Stephen Curry - Under Armour Anatomix Spawn PE
(via Getty / Copyright 2013 NBAE)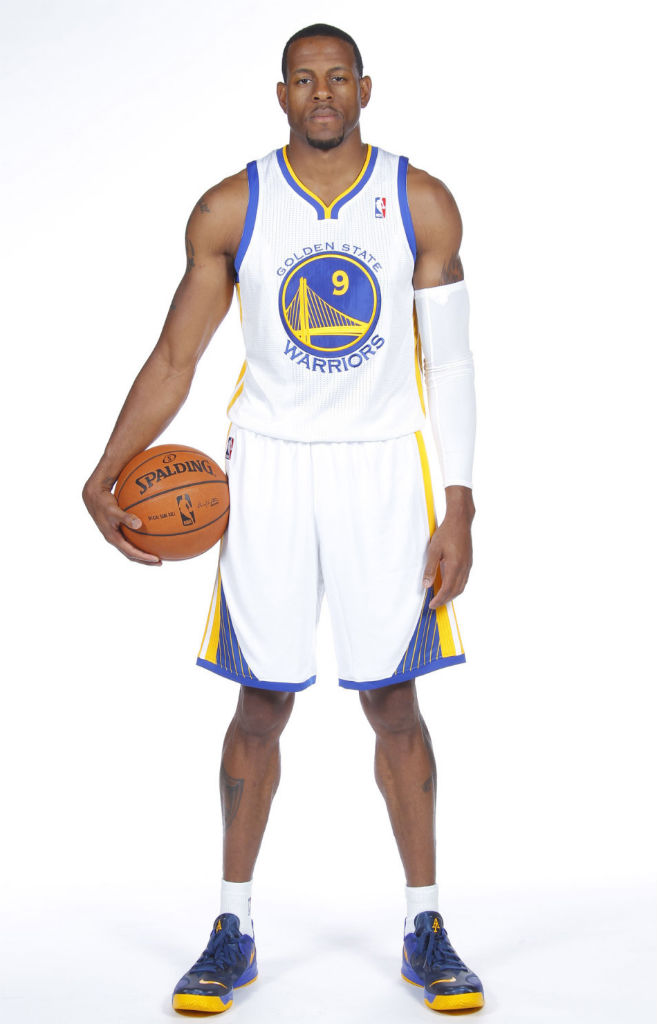 Andre Iguodala - Nike Hyperfuse 2012 Low PE
(via Getty / Copyright 2013 NBAE)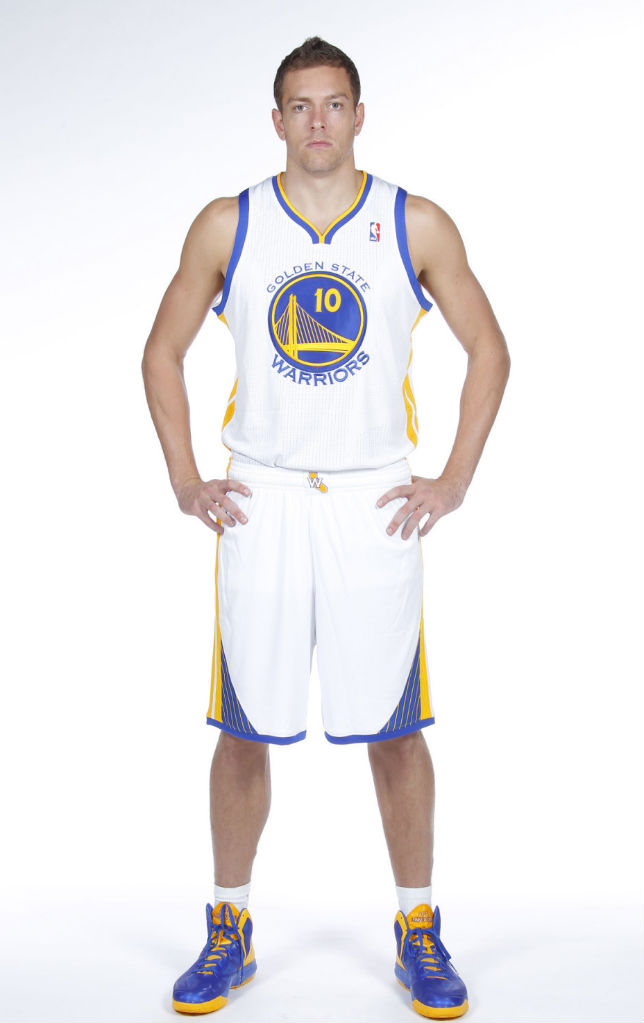 David Lee - Nike Air Max Hyperaggressor PE
(via Getty / Copyright 2013 NBAE)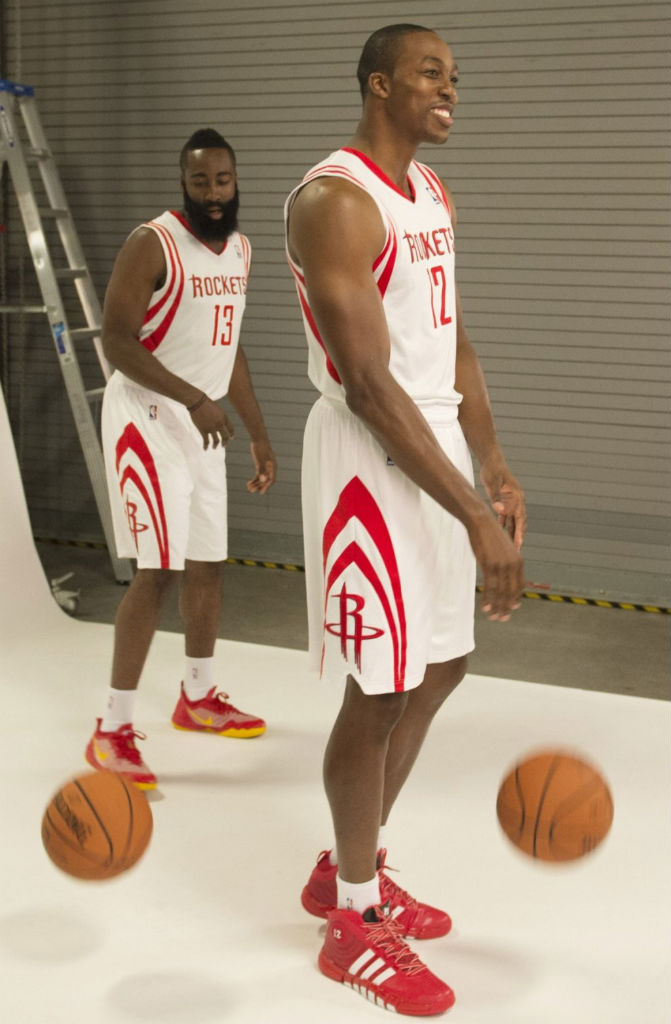 Dwight Howard - adidas D Howard 4
(via McClatchy Tribune / Getty)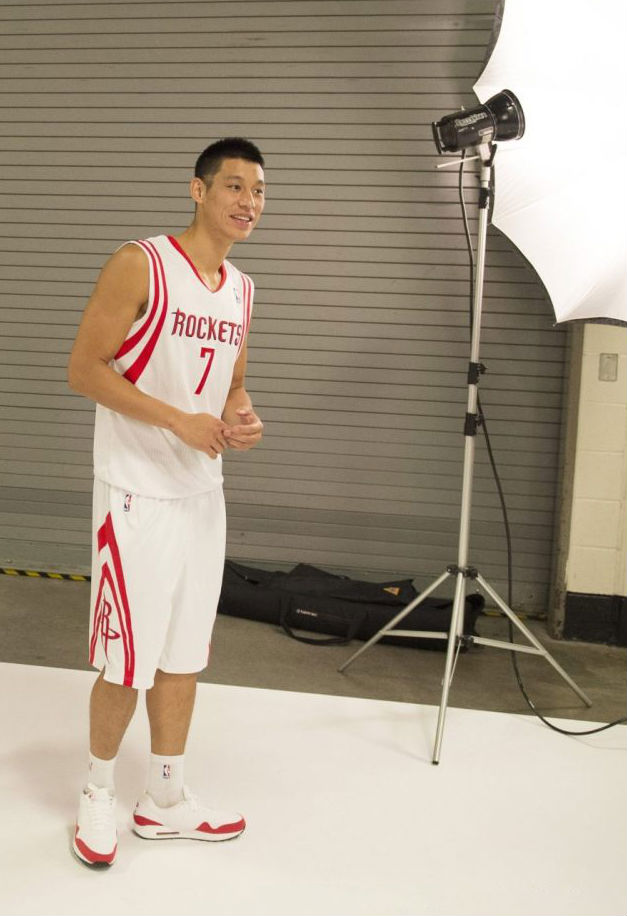 Jeremy Lin - Nike Air Max 1 EM
(via McClatchy Tribune / Getty)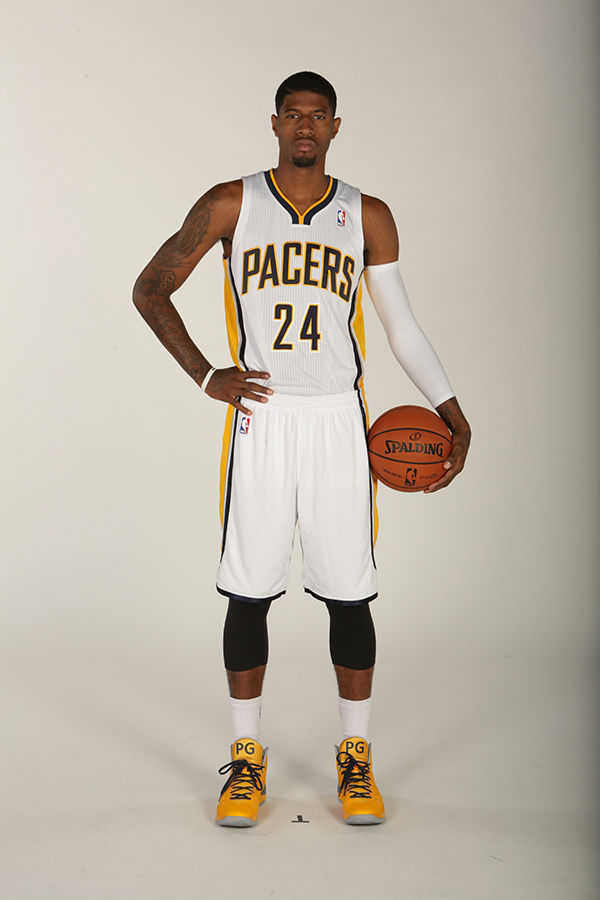 Paul George - Nike Hyperdunk 2013 PE
(via Ron Hoskins / Pacers.com)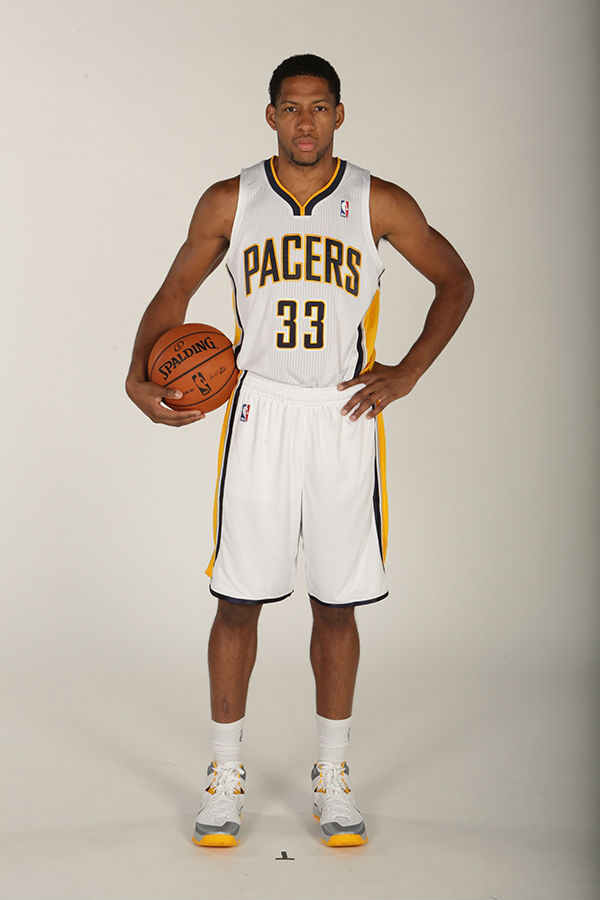 Danny Granger - Nike Hyper Quickness PE
(via Ron Hoskins / Pacers.com)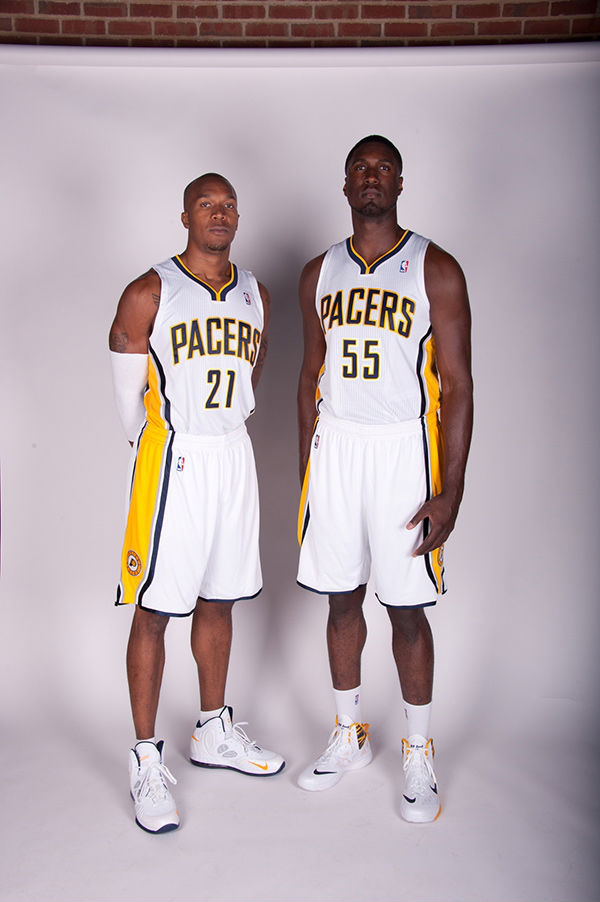 Roy Hibbert - Nike Zoom Hyperfuse 2013 PE
(via Ron Hoskins / Pacers.com)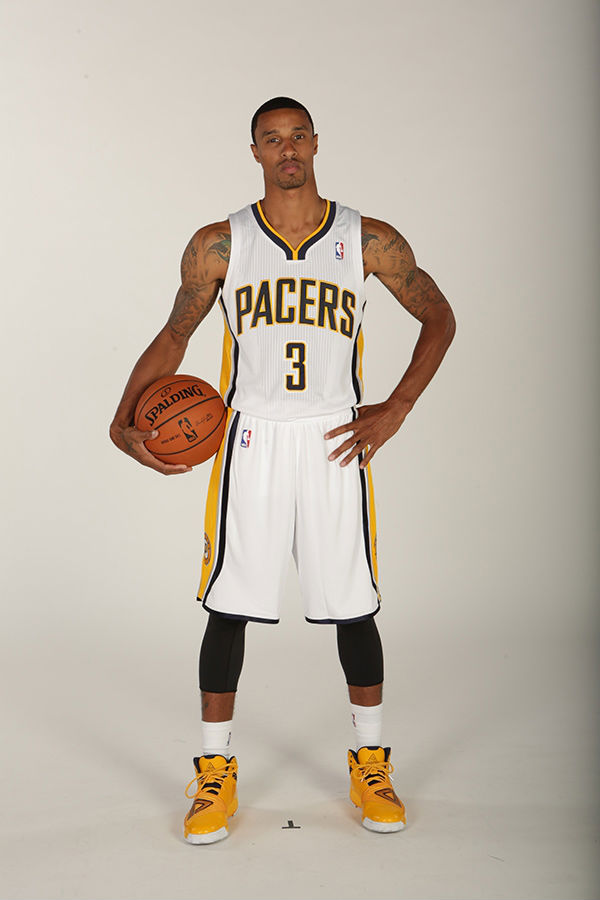 George Hill - PEAK
(via Ron Hoskins / Pacers.com)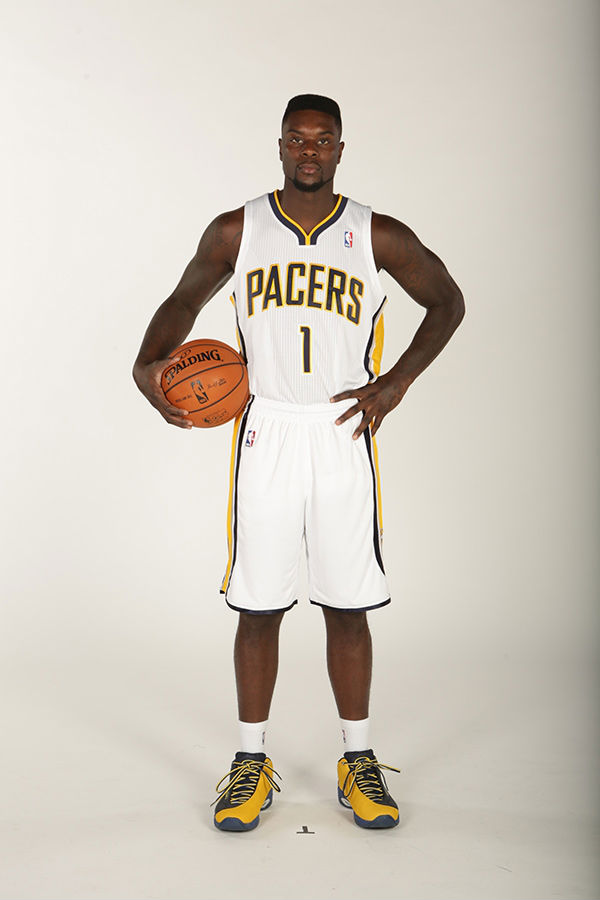 Lance Stephenson - AND1 Tai Chi PE
(via Ron Hoskins / Pacers.com)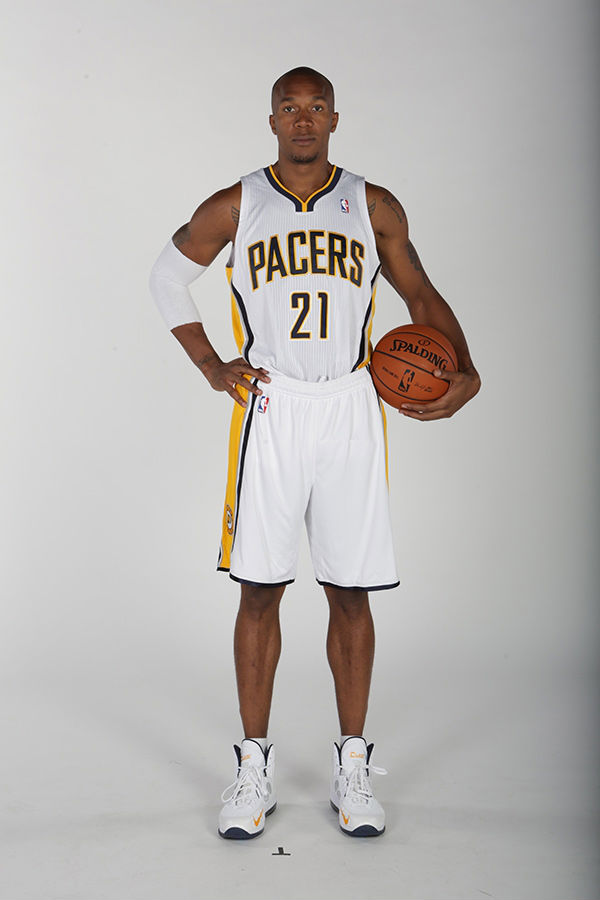 David West - Nike Air Max Hyperposite PE
(via Ron Hoskins / Pacers.com)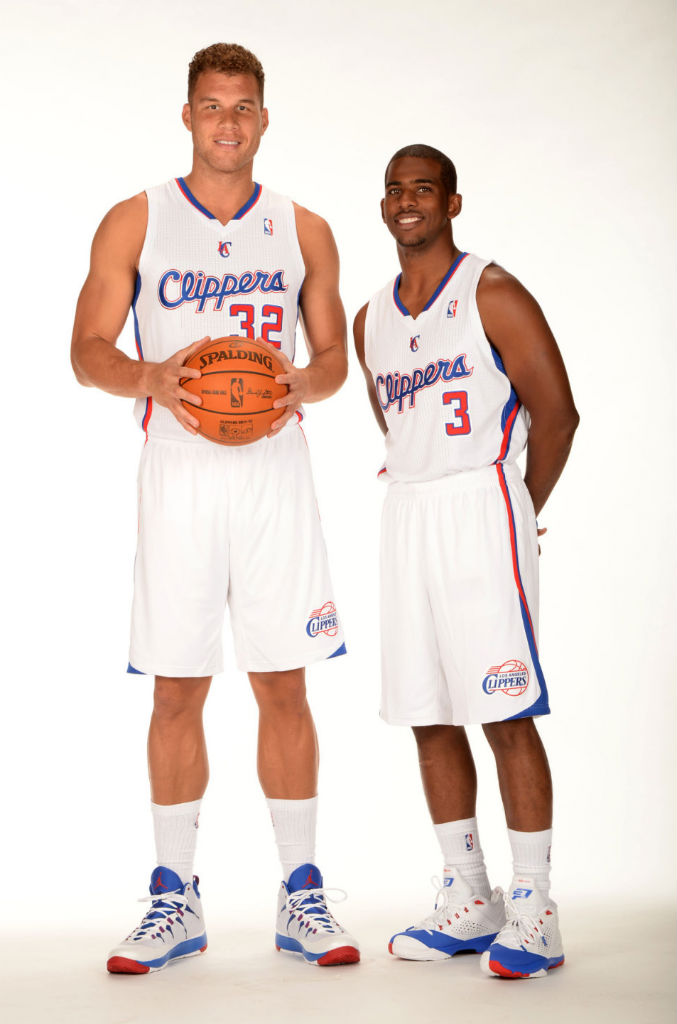 Blake Griffin - Jordan Super.Fly 2
Chris Paul - Jordan CP3.VII
(via Getty / Copyright 2013 NBAE)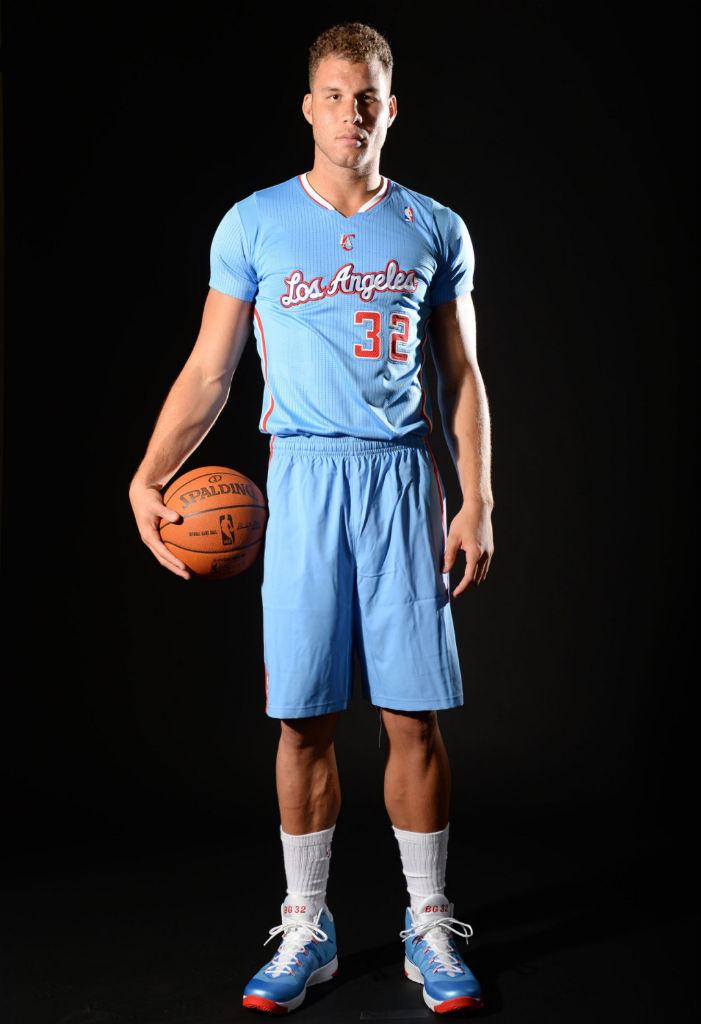 Blake Griffin - Jordan Super.Fly 2 'Back in Blue'
(via Getty / Copyright 2013 NBAE)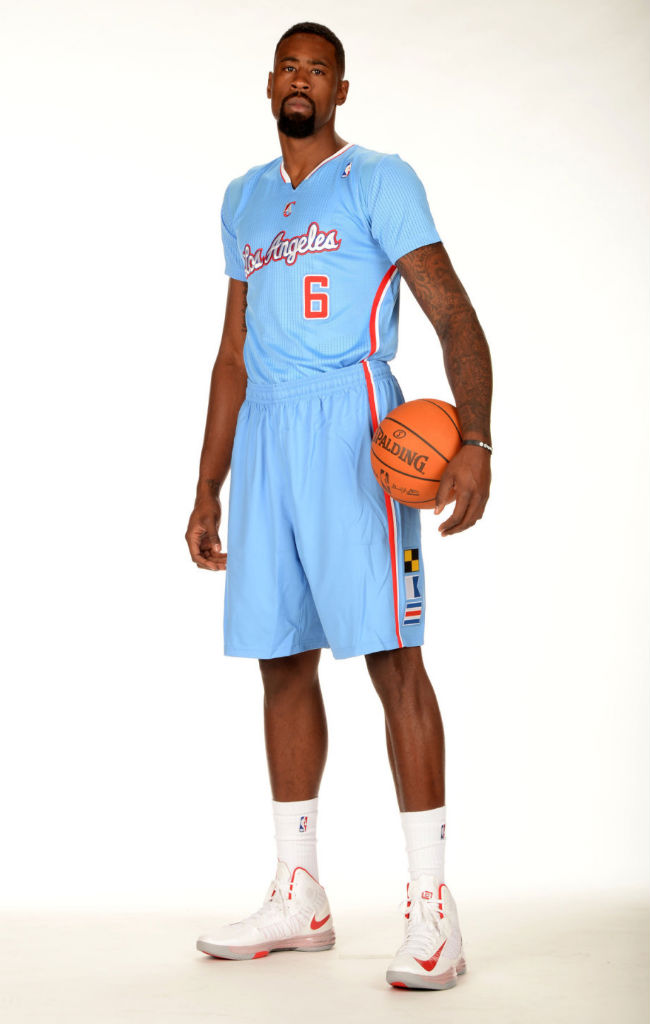 DeAndre Jordan - Nike Hyperdunk 2012 Odom PE
(via Getty / Copyright 2013 NBAE)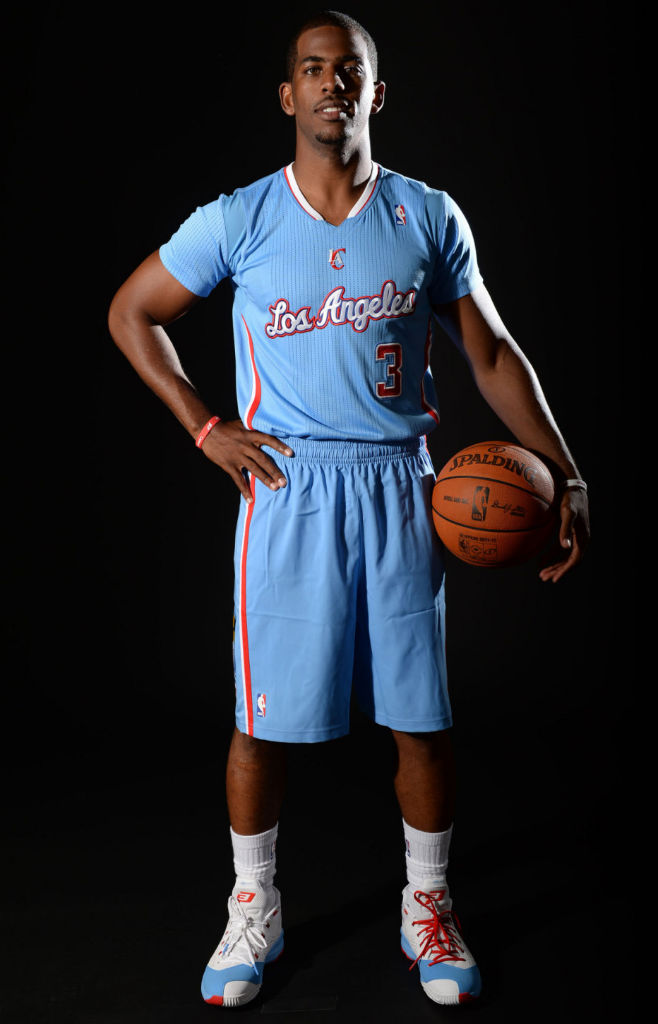 Chris Paul - Jordan CP3.VII 'Back in Blue'
(via Getty / Copyright 2013 NBAE)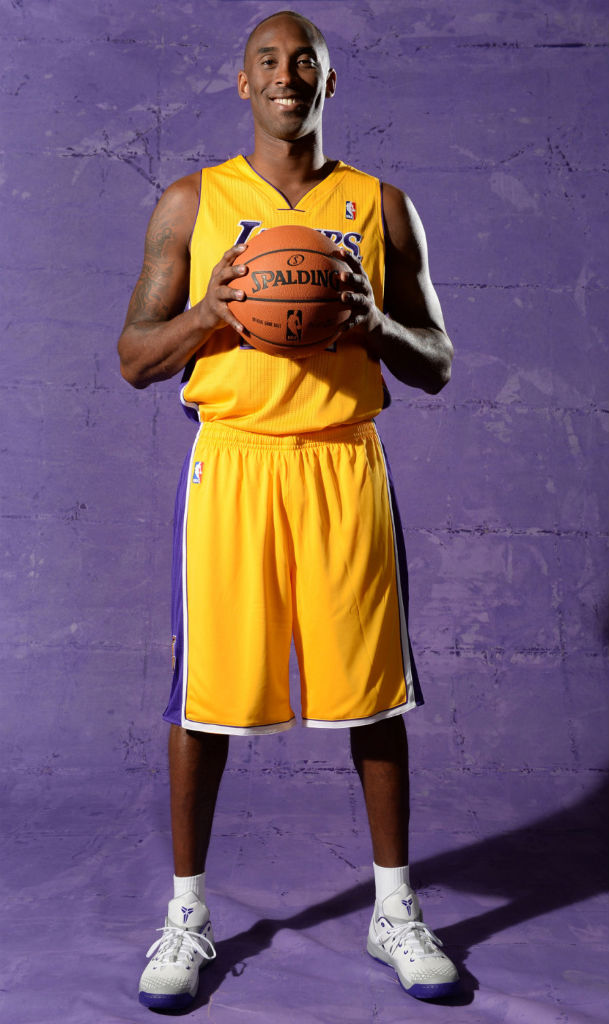 Kobe Bryant - Nike Venomenon 4
(via Getty / Copyright 2013 NBAE)
Pau Gasol - Nike Hyperdunk 2012 PE
(via Getty / Copyright 2013 NBAE)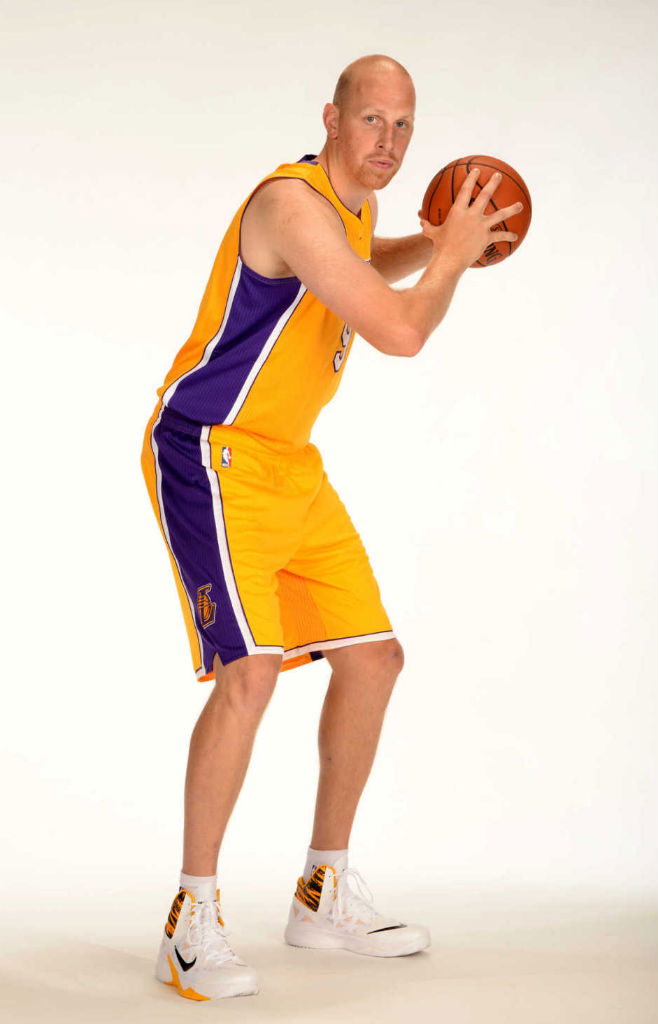 Chris Kaman - Nike Zoom Hyperfuse 2013 PE
(via Getty / Copyright 2013 NBAE)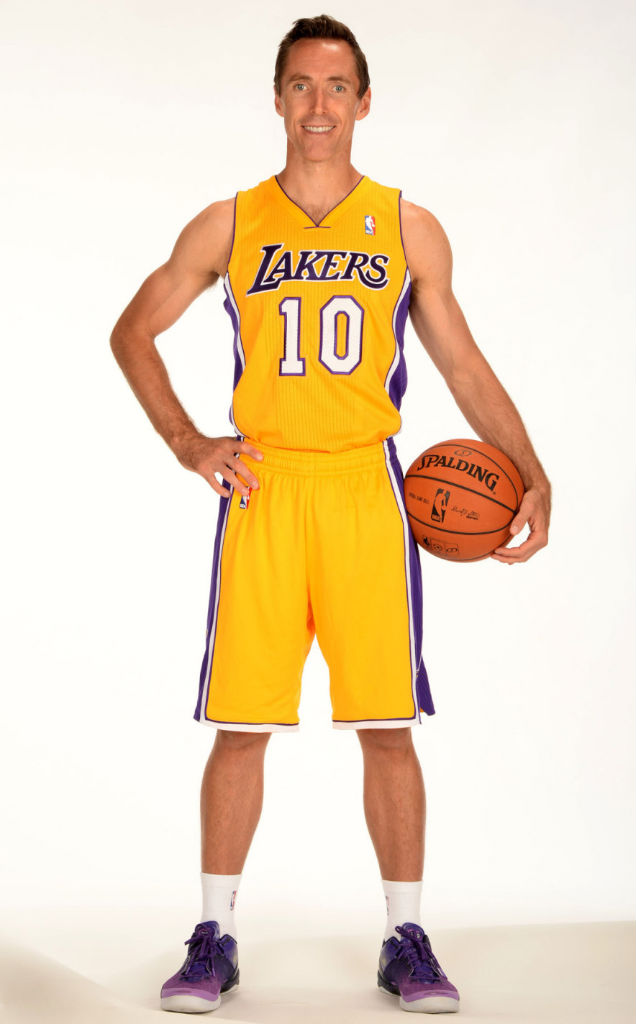 Steve Nash - Nike Kobe 8 System 'Purple Gradient'
(via Getty / Copyright 2013 NBAE)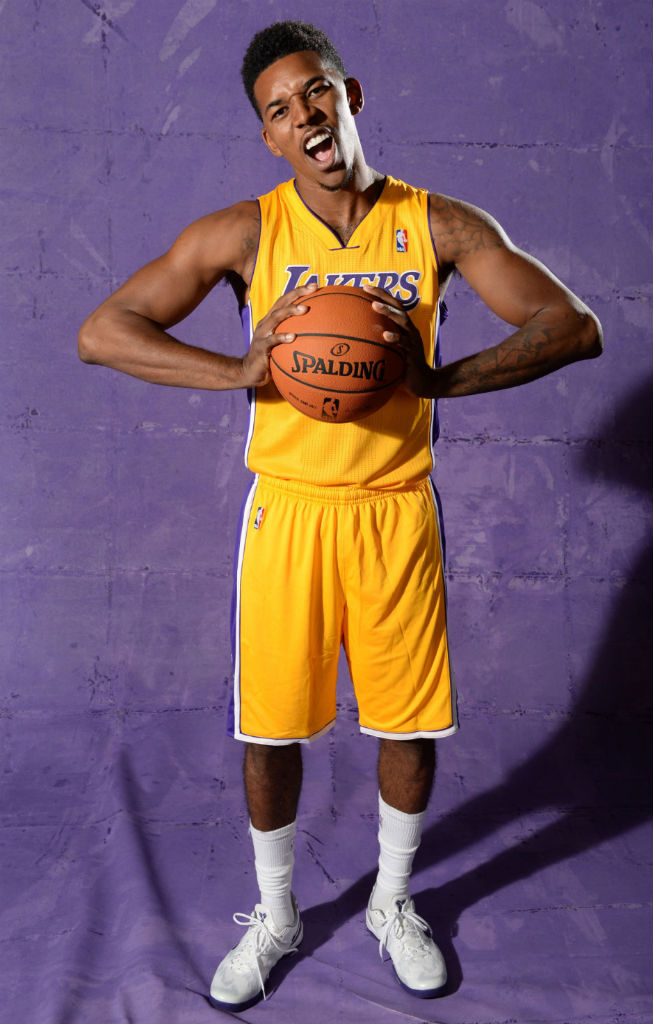 Nick Young - Nike Kobe 8 System
(via Getty / Copyright 2013 NBAE)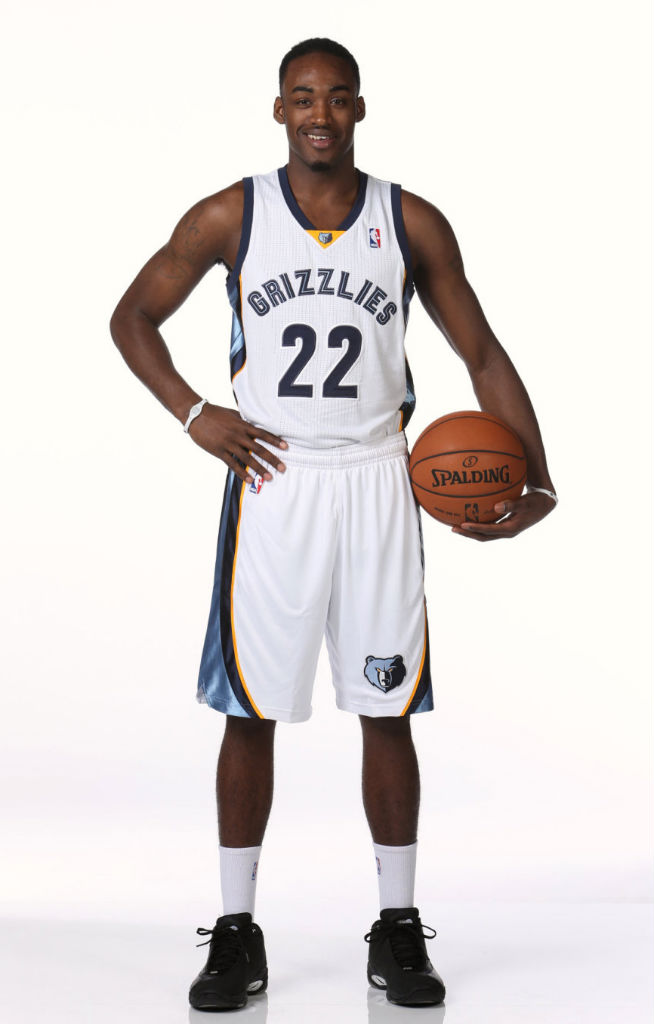 Jamaal Franklin - AND1 Tai Chi
(via Getty / Copyright 2013 NBAE)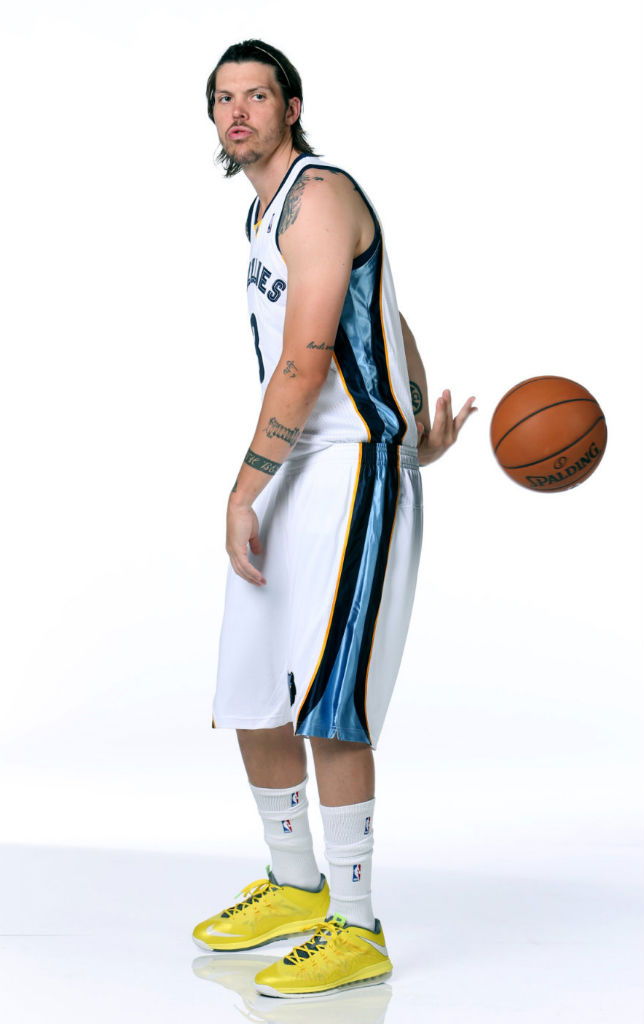 Mike Milley - Nike LeBron X Low 'Sonic Yellow'
(via Getty / Copyright 2013 NBAE)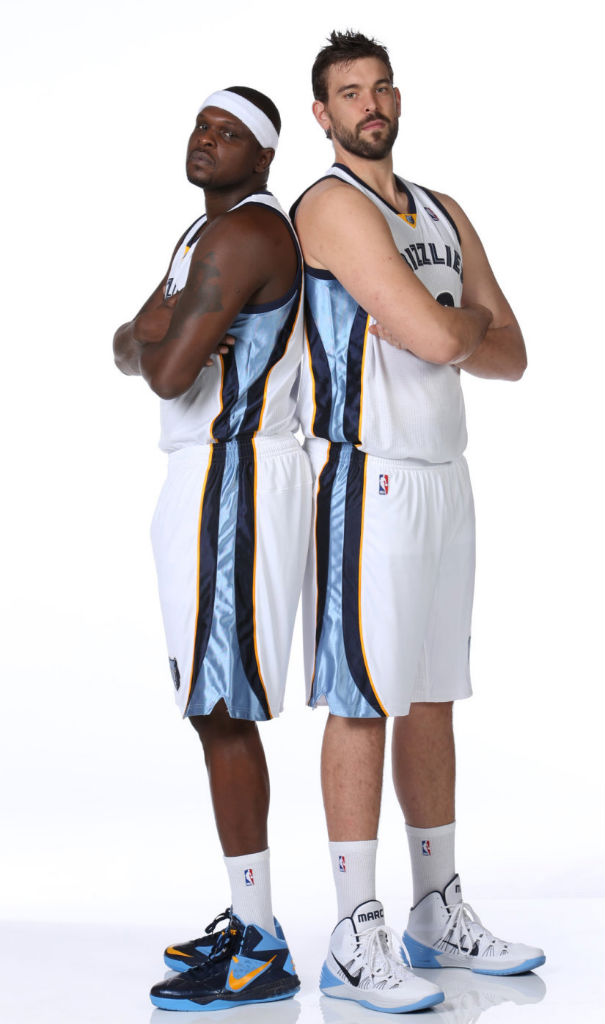 Zach Randolph - Nike Air Max Body U PE
Marc Gasol - Nike Hyperdunk 2013 PE
(via Getty / Copyright 2013 NBAE)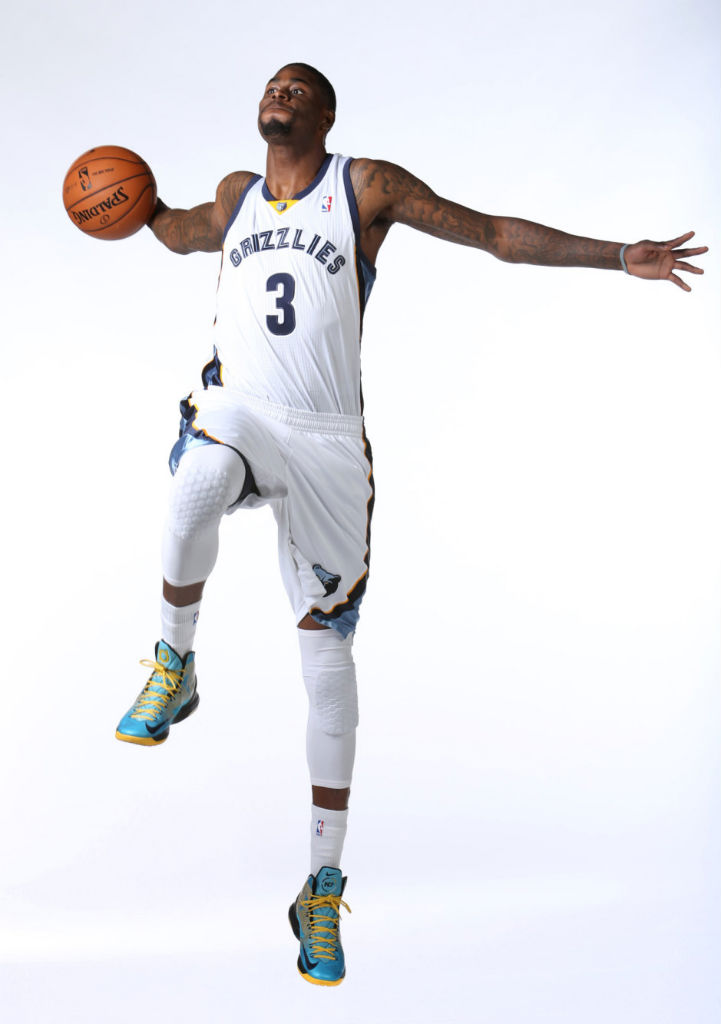 Willie Reed - Nike KD V N7
(via Getty / Copyright 2013 NBAE)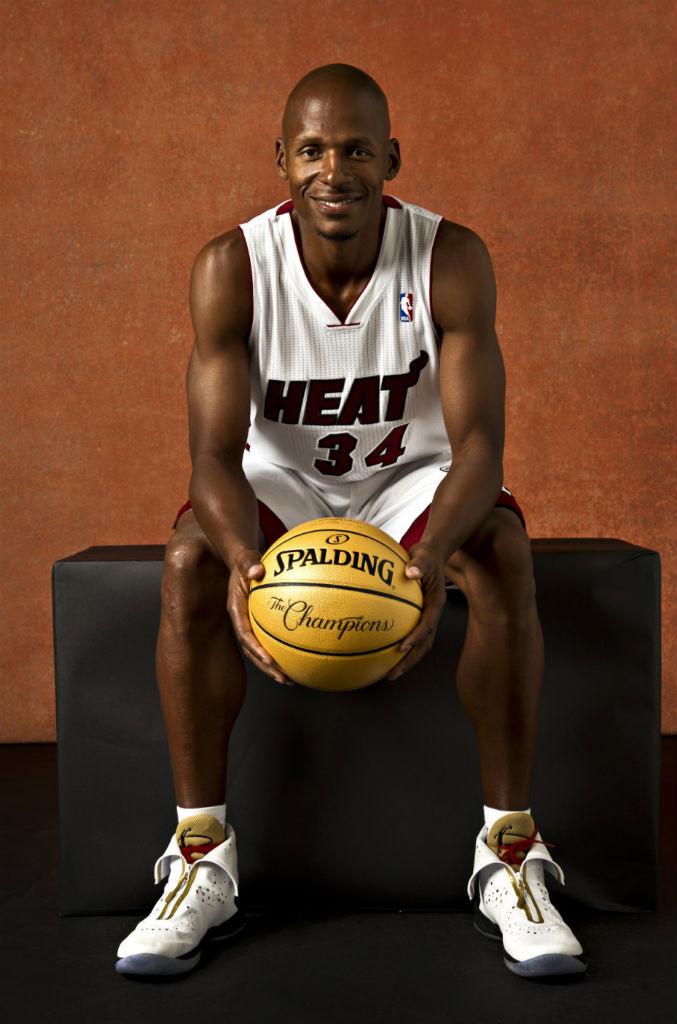 Ray Allen - Air Jordan XX8 PE
(via Getty / Copyright 2013 NBAE)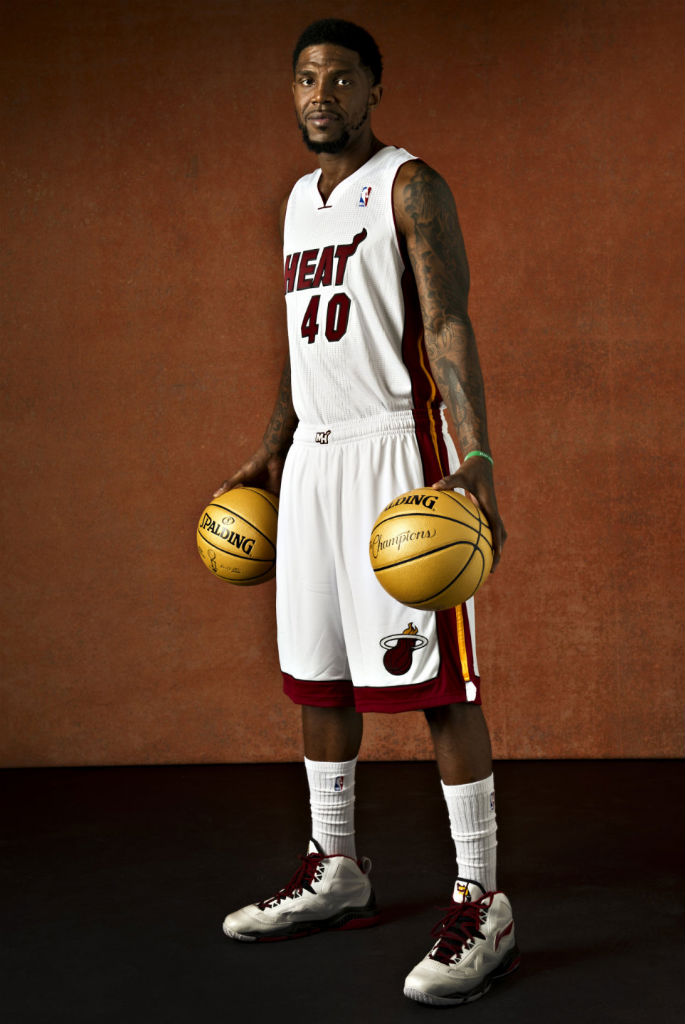 Udonis Haslem - Li-Ning
(via Getty / Copyright 2013 NBAE)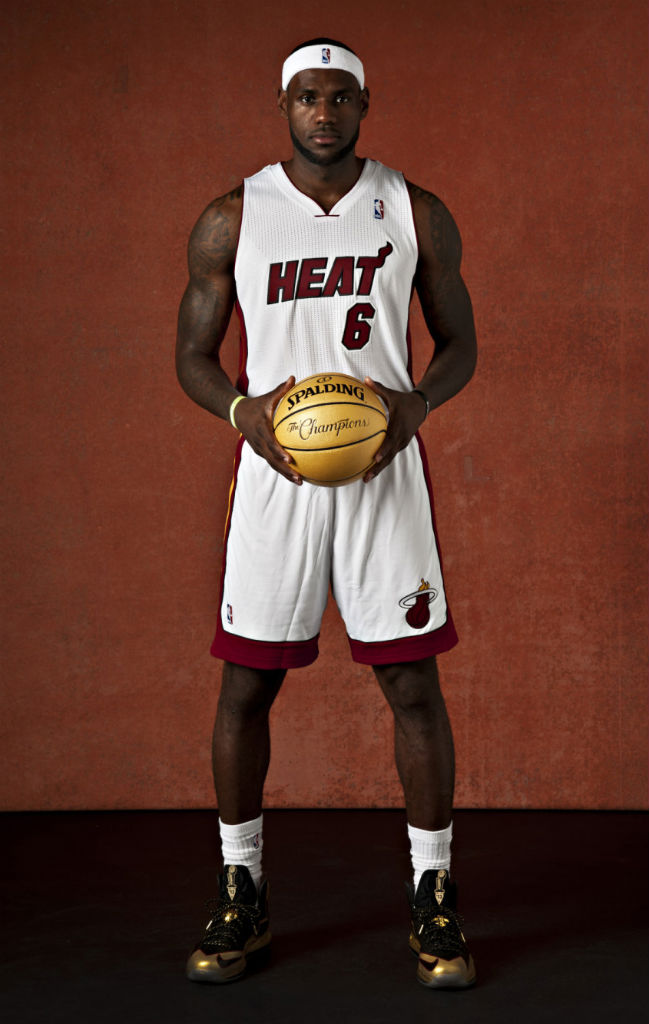 LeBron James - Nike LeBron X PS Elite by Dank Customs
(via Getty / Copyright 2013 NBAE)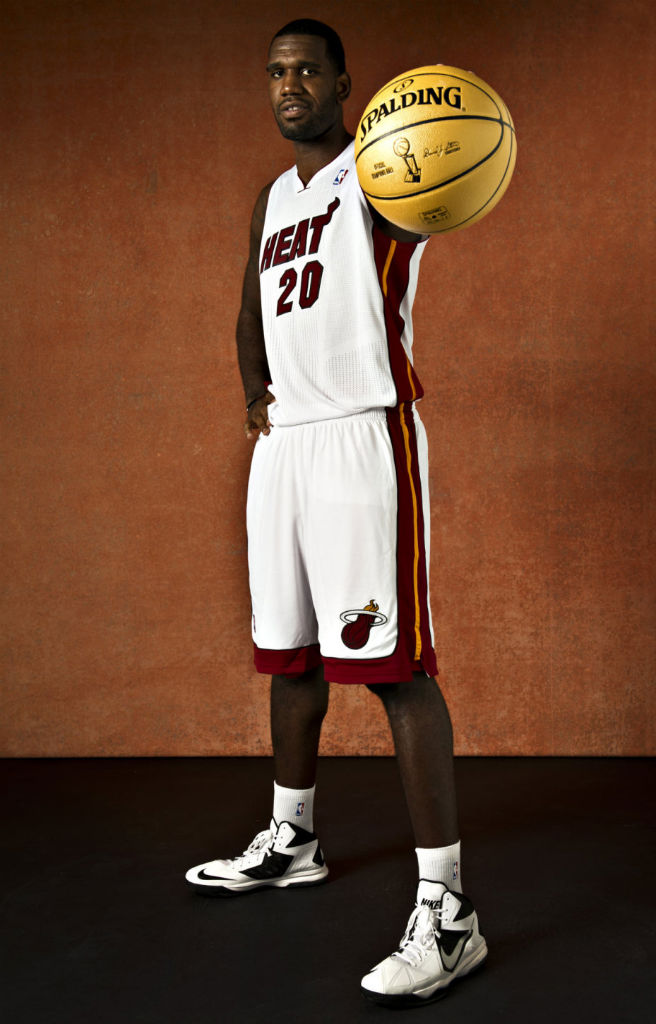 Greg Oden - Nike Air Max Body U
(via Getty / Copyright 2013 NBAE)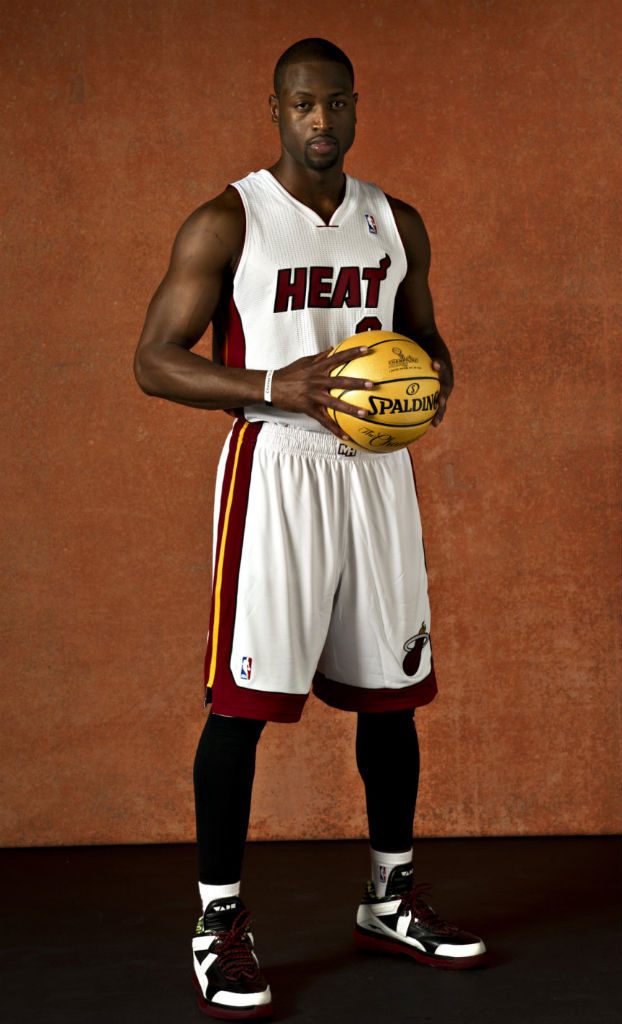 Dwyane Wade - Li-Ning Way of Wade Encore
(via Getty / Copyright 2013 NBAE)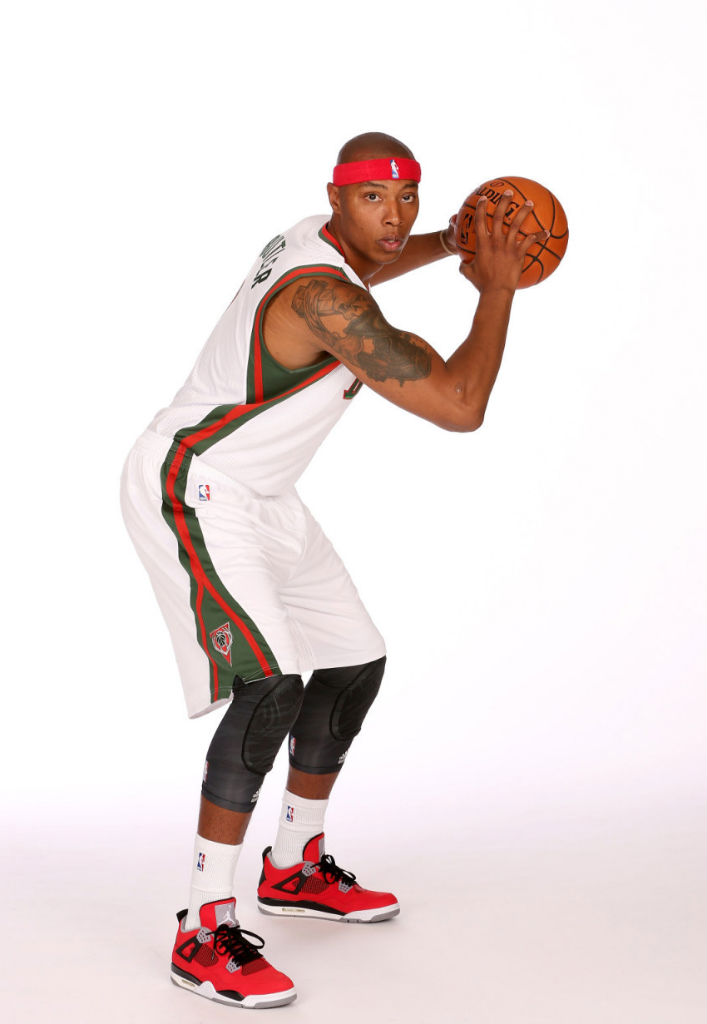 Caron Butler - Air Jordan 4 Retro 'Toro'
(via Getty / Copyright 2013 NBAE)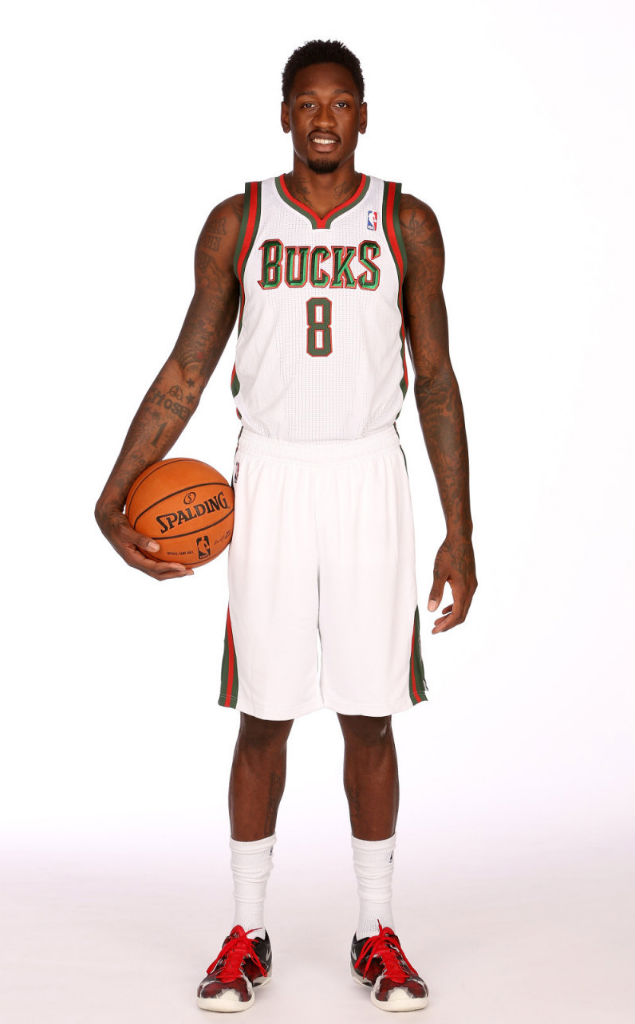 Larry Sanders - Nike Kobe 8 System 'Red Boa'
(via Getty / Copyright 2013 NBAE)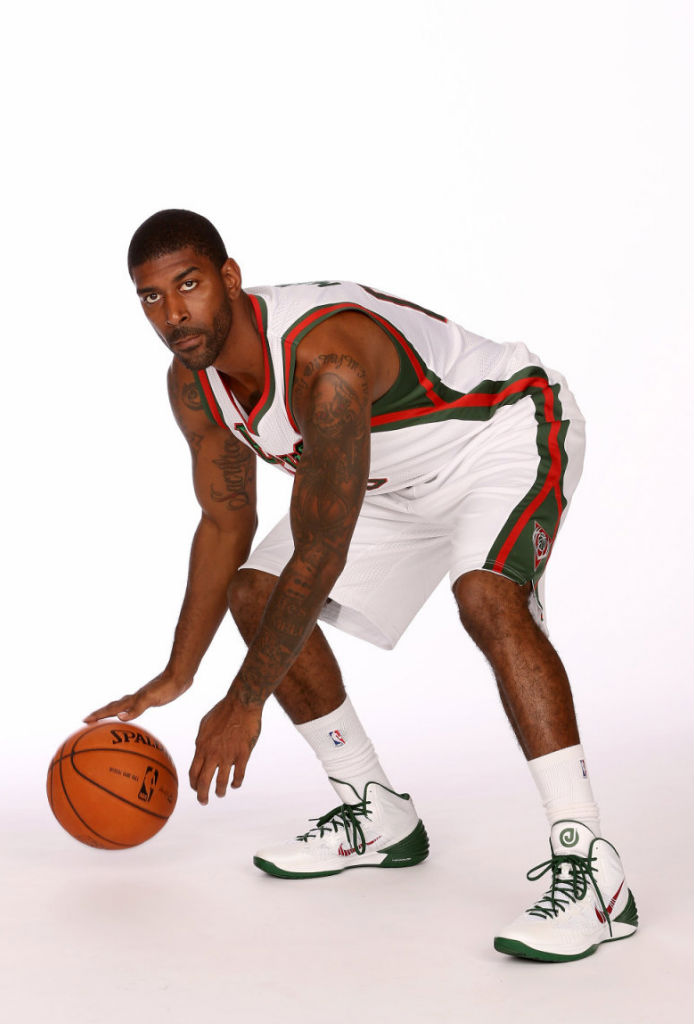 OJ Mayo - Nike Hyperdunk 2013 PE
(via Getty / Copyright 2013 NBAE)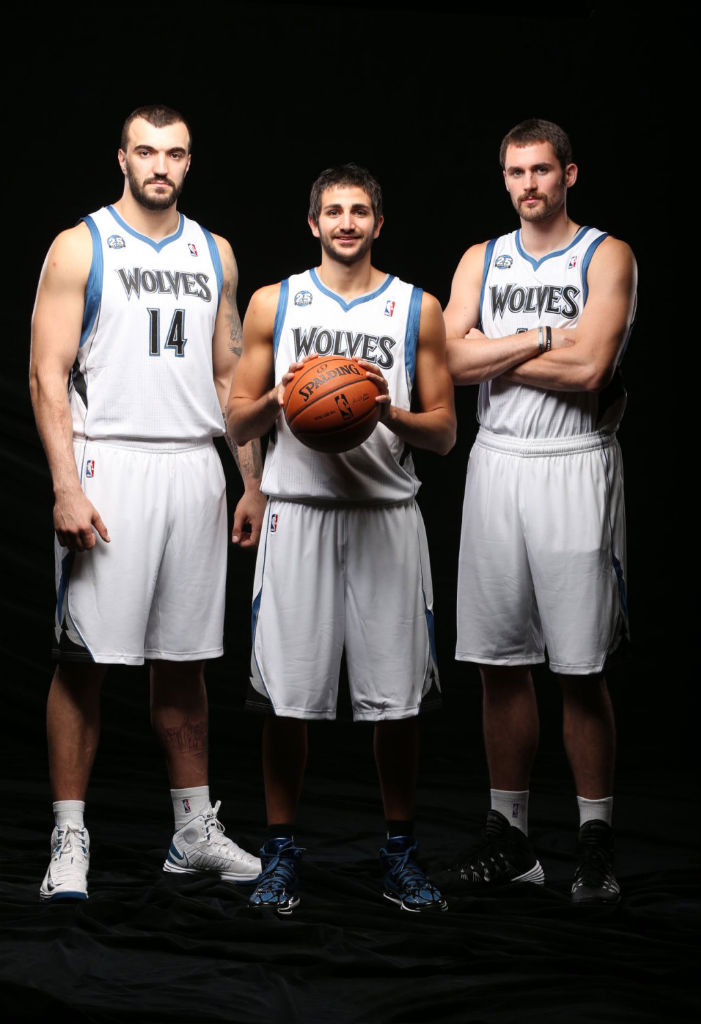 Nikola Pekovic - Nike Hyperdunk 2012
Ricky Rubio - adidas adizero Crazy Light 3
Kevin Love - Nike Hyperdunk 2013
(via Getty / Copyright 2013 NBAE)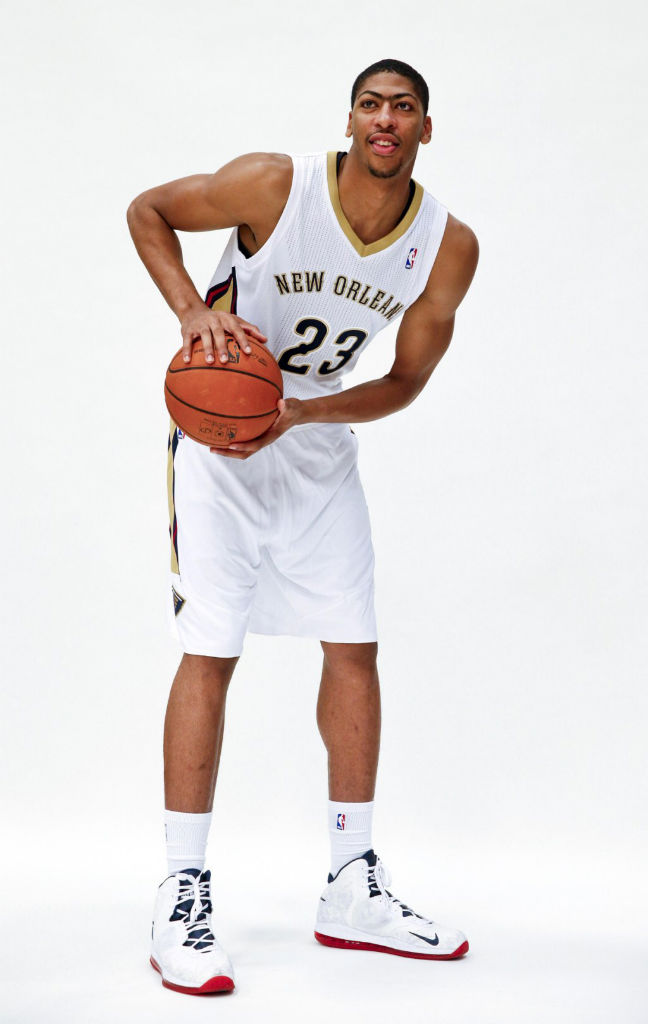 Anthony Davis - Nike Air Max Hyperposite PE
(via Derick E. Hingle - USA TODAY Sports)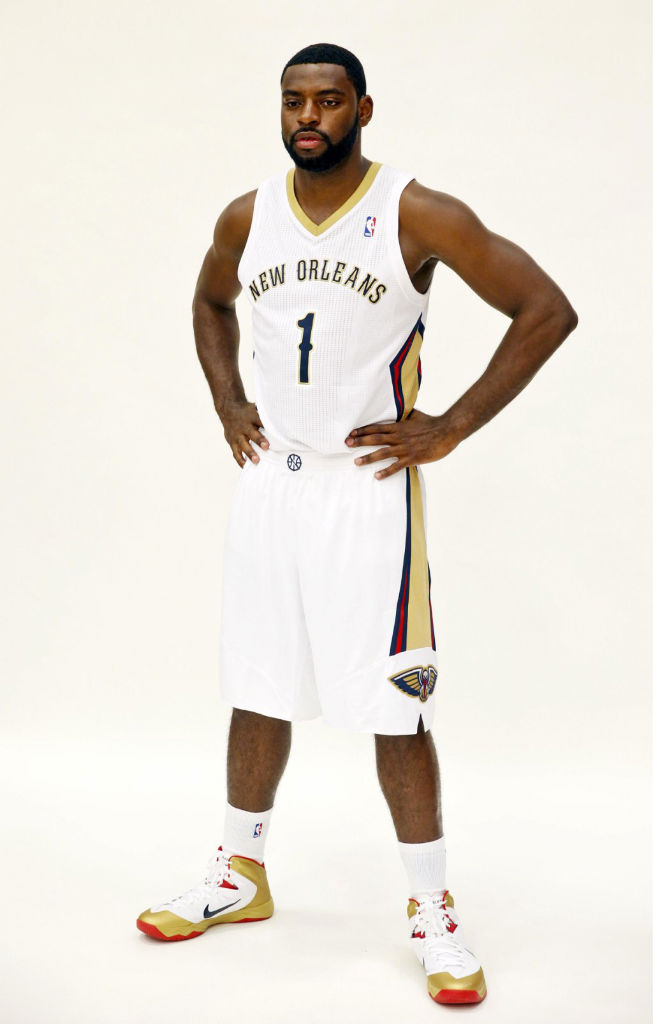 Tyreke Evans - Nike Hyper Quickness PE
(via Derick E. Hingle - USA TODAY Sports)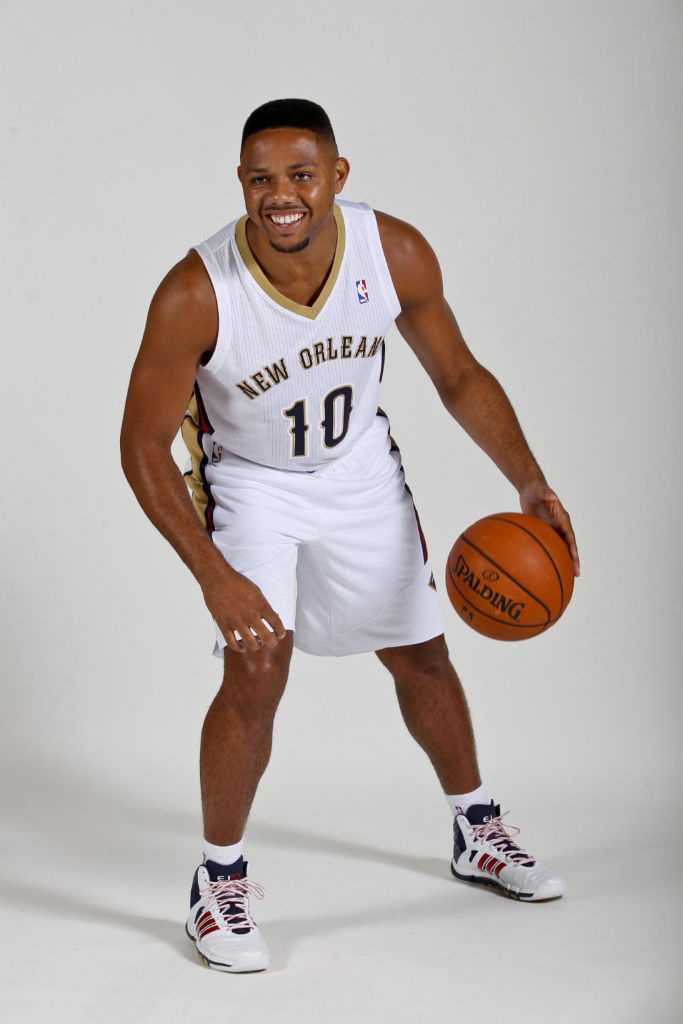 Eric Gordon - adidas adipure Crazyghost
(via Derick E. Hingle - USA TODAY Sports)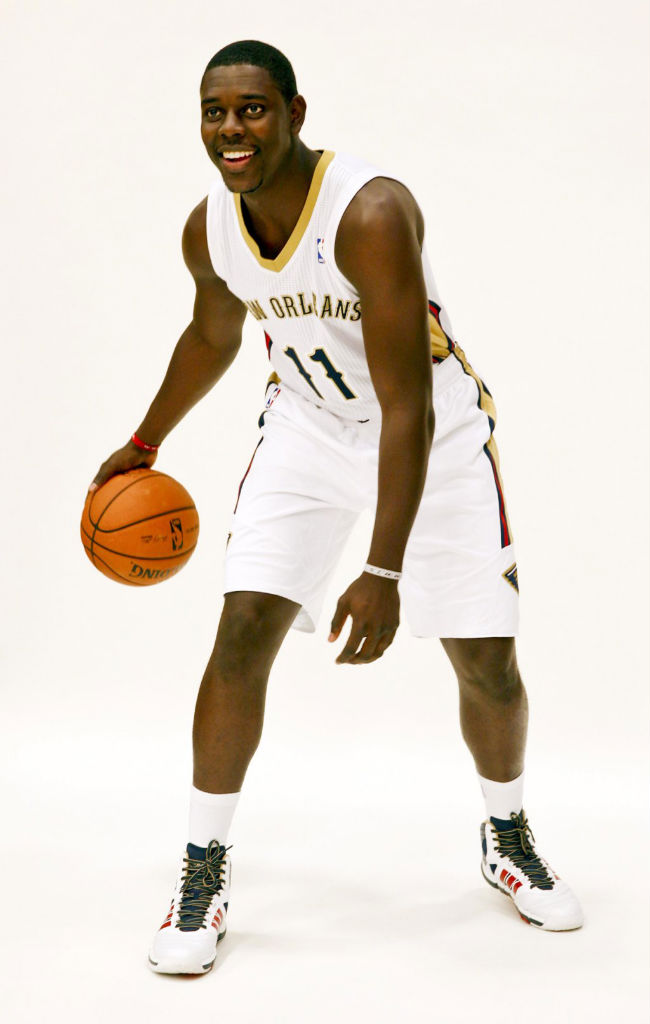 Jrue Holiday - adidas adipure Crazyghost PE
(via Derick E. Hingle - USA TODAY Sports)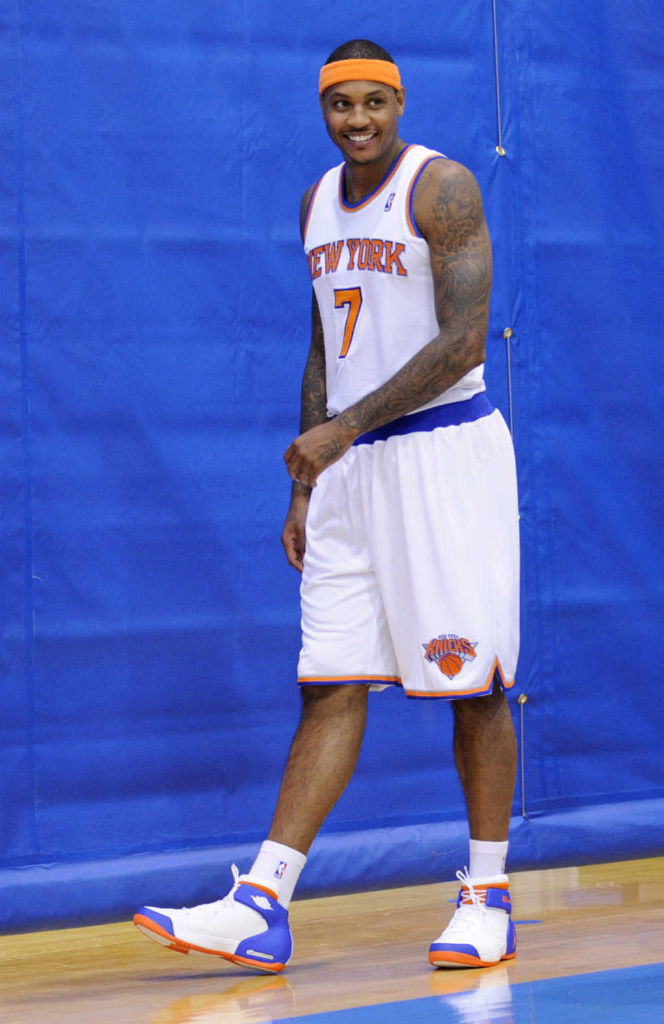 Carmelo Anthony - Jordan Melo 1.5 'Knicks'
(via AP Photo / Bill Kostroun)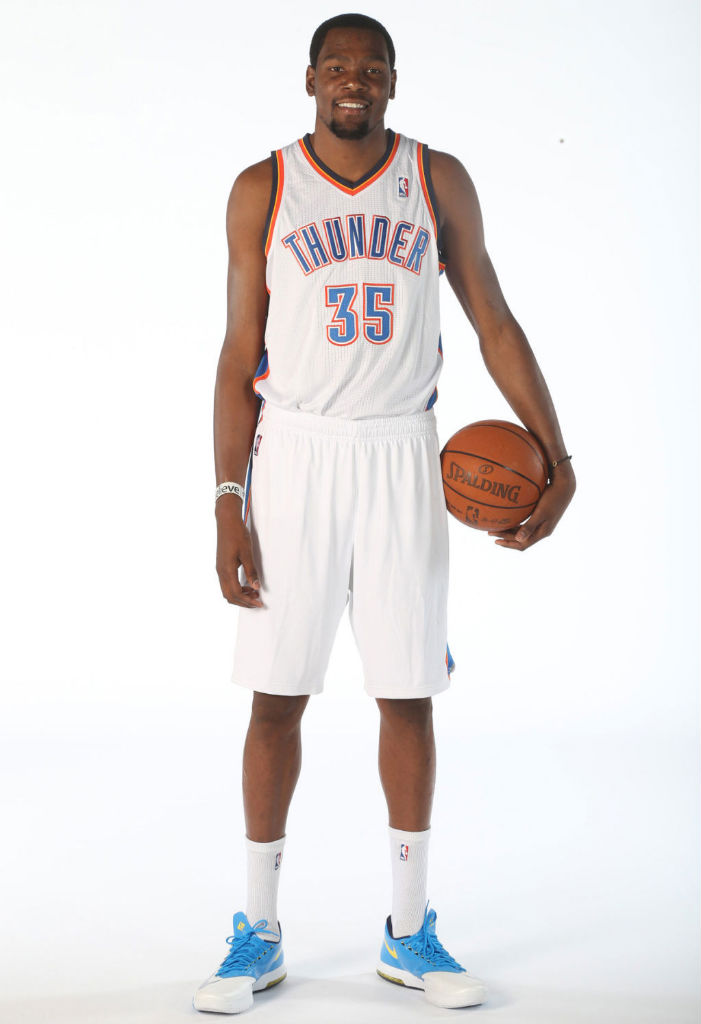 Kevin Durant - Nike KD VI
(via Getty / Copyright 2013 NBAE)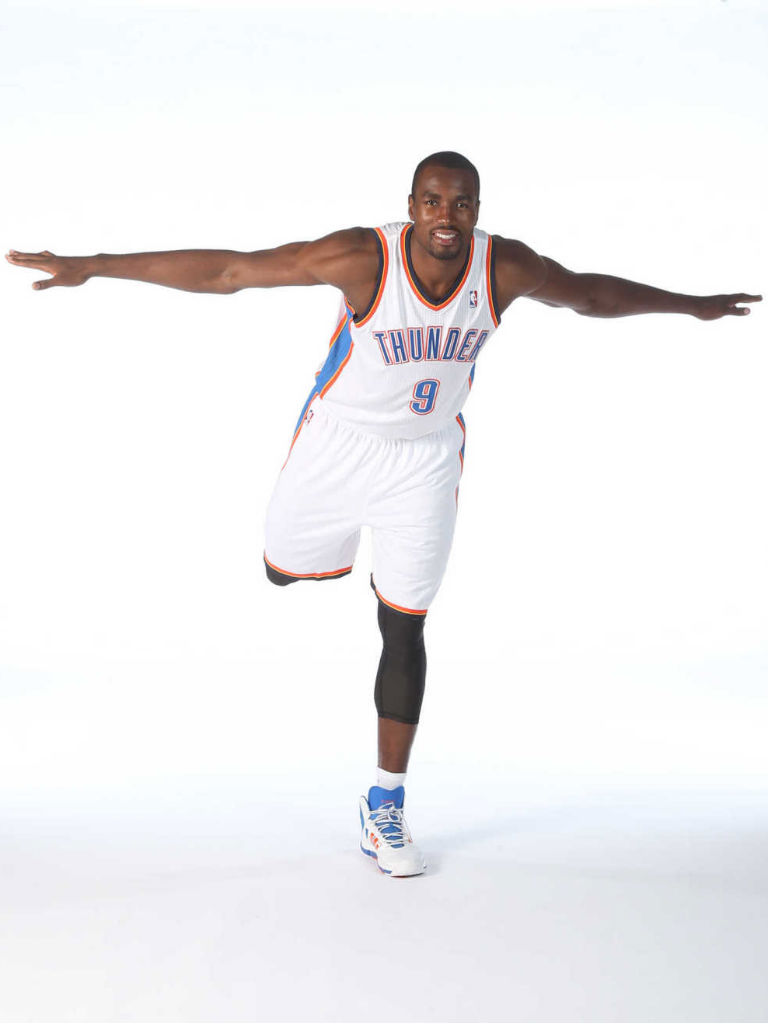 Serge Ibaka - adidas adipure Crazyquick PE
(via Getty / Copyright 2013 NBAE)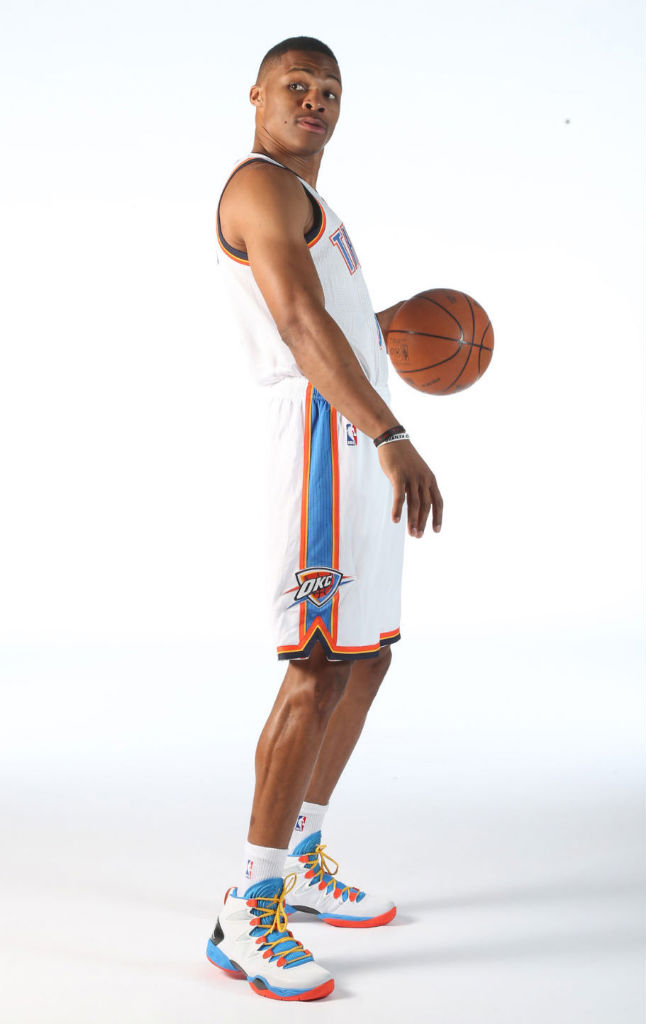 Russell Westbrook - Air Jordan XX8 SE PE
(via Getty / Copyright 2013 NBAE)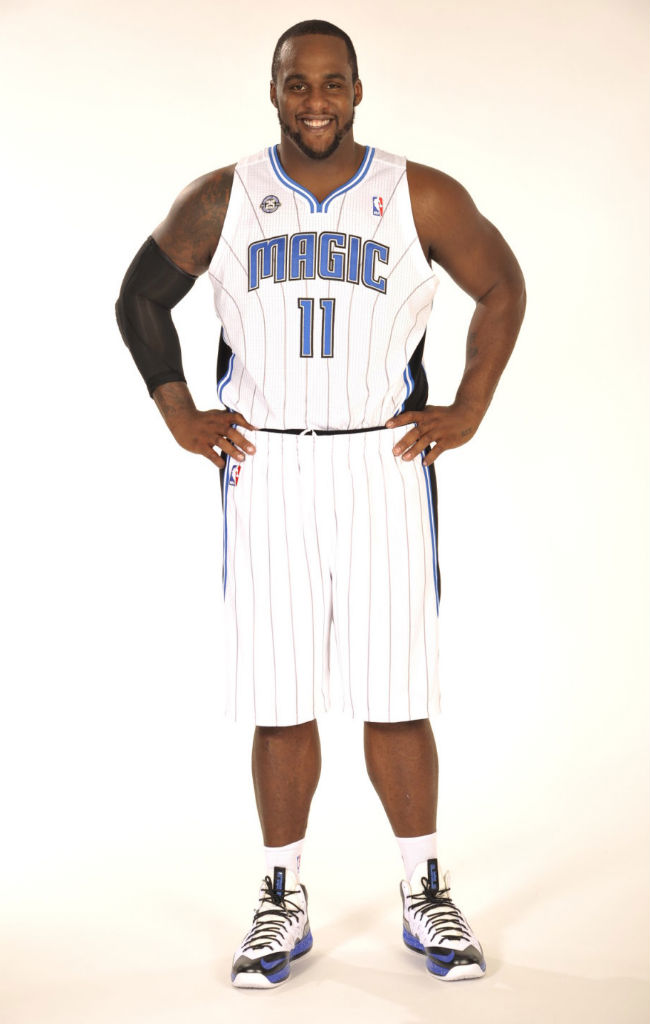 Glen Davis - Nike LeBron X PS Elite
(via Getty / Copyright 2013 NBAE)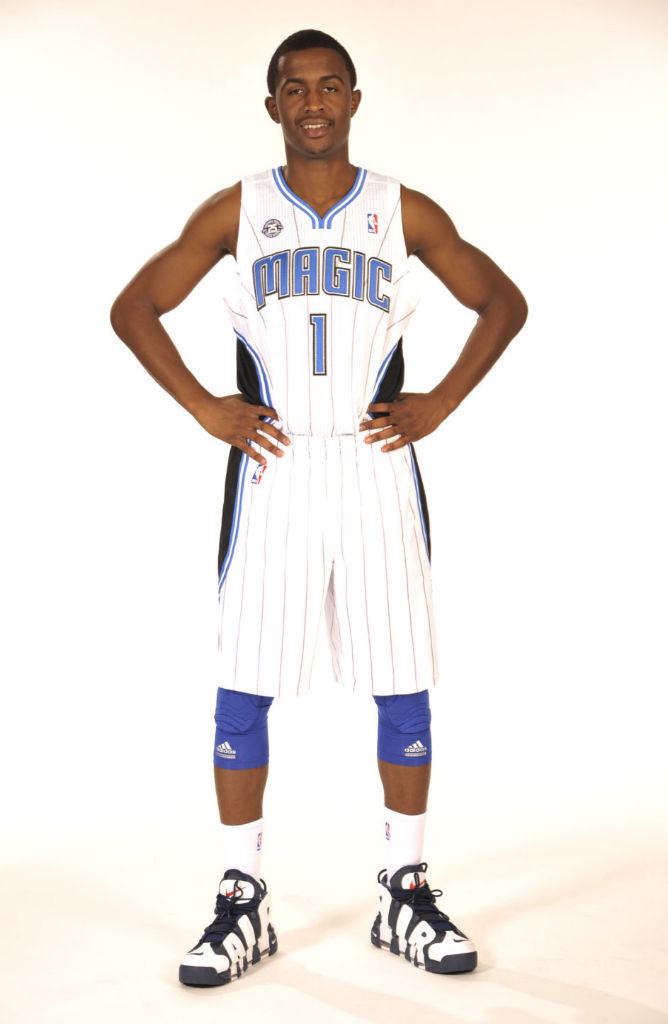 Doron Lamb - Nike Air More Uptempo 'Olympic'
(via Getty / Copyright 2013 NBAE)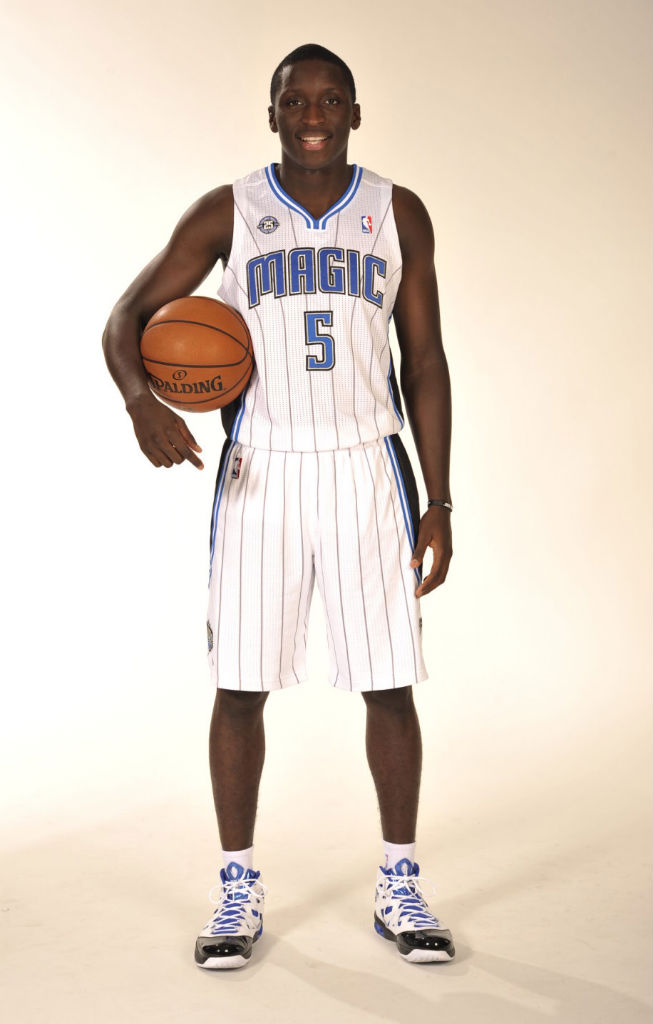 Victor Oladipo - Jordan Melo M9
(via Getty / Copyright 2013 NBAE)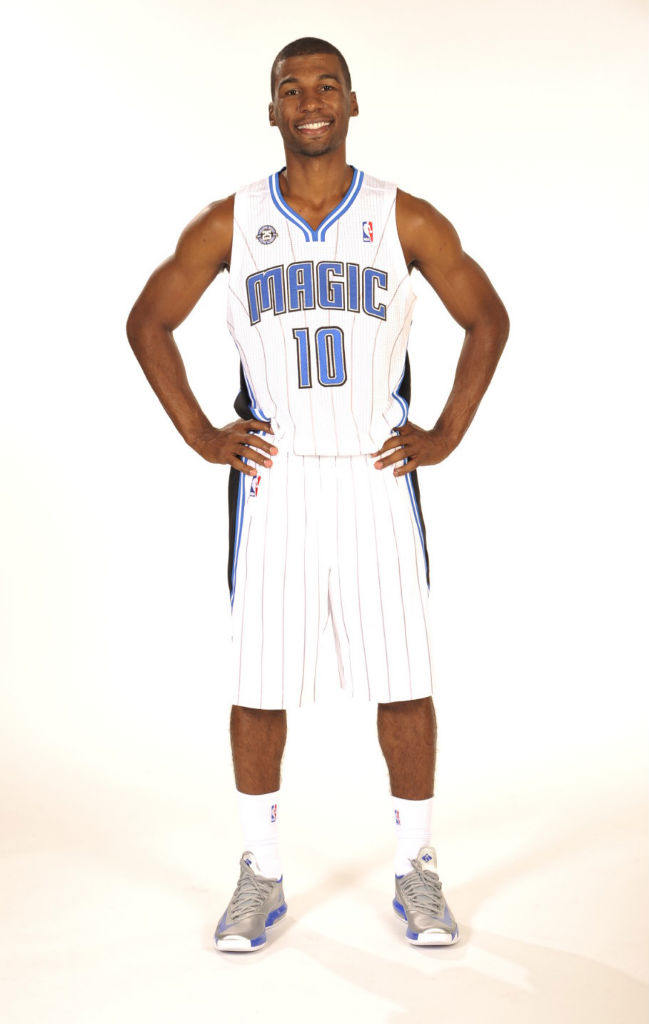 Ronnie Price - Nike KD VI
(via Getty / Copyright 2013 NBAE)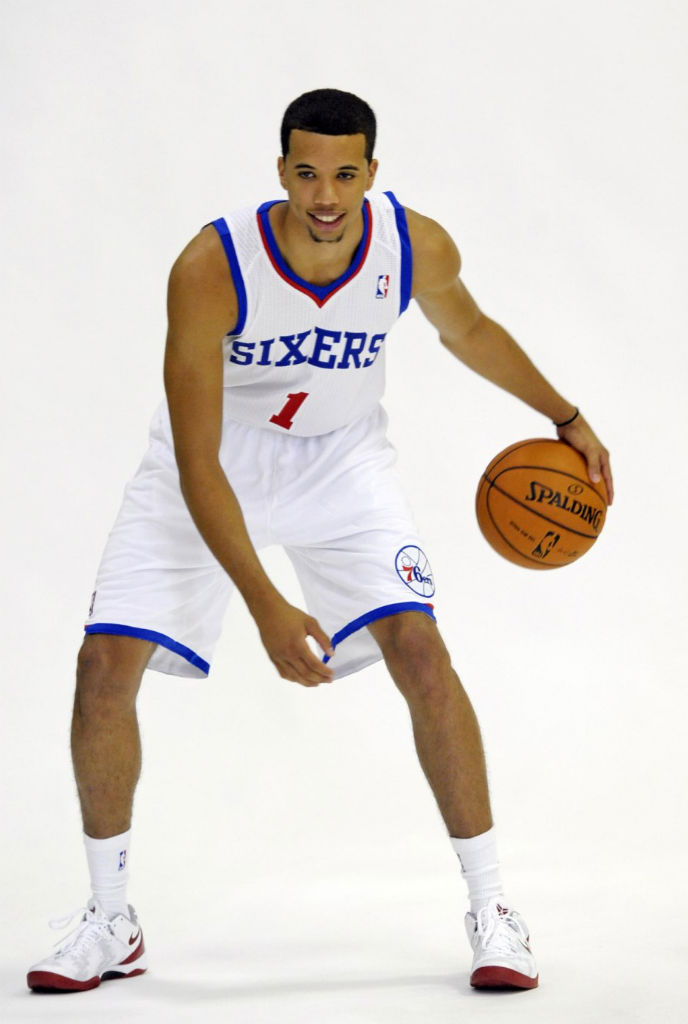 Michael Carter-Williams - Nike Kobe 8 System
(via Eric Hartline - USA TODAY Sports)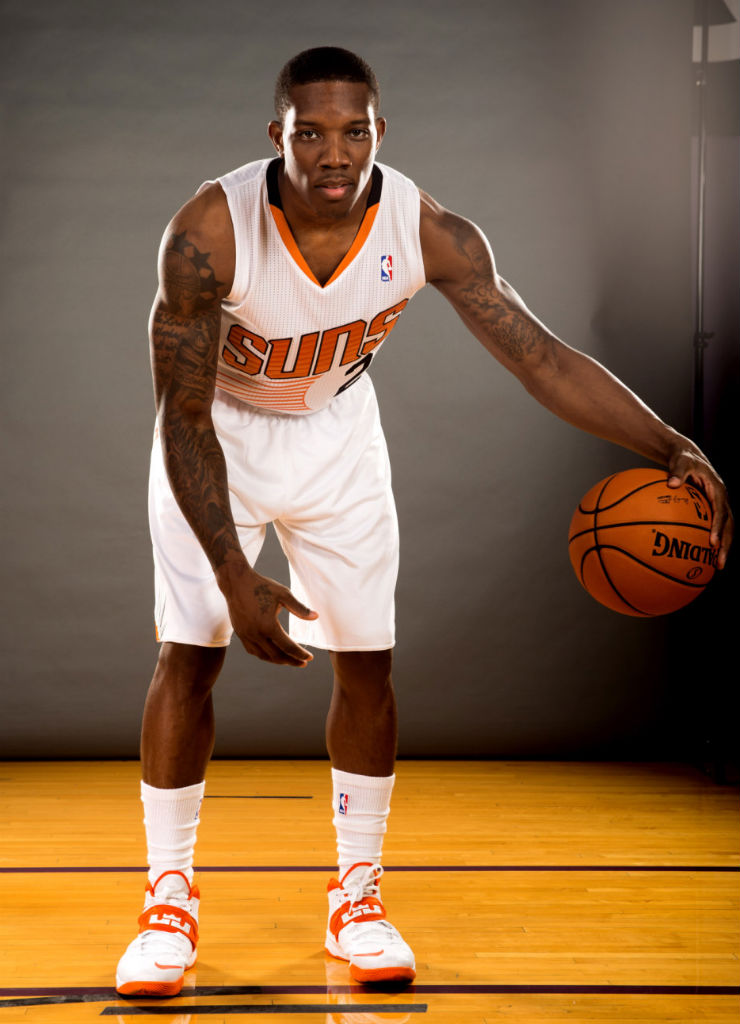 Eric Bledsoe - Nike Zoom Soldier VII
(via Mark J. Rebilas - USA TODAY Sports)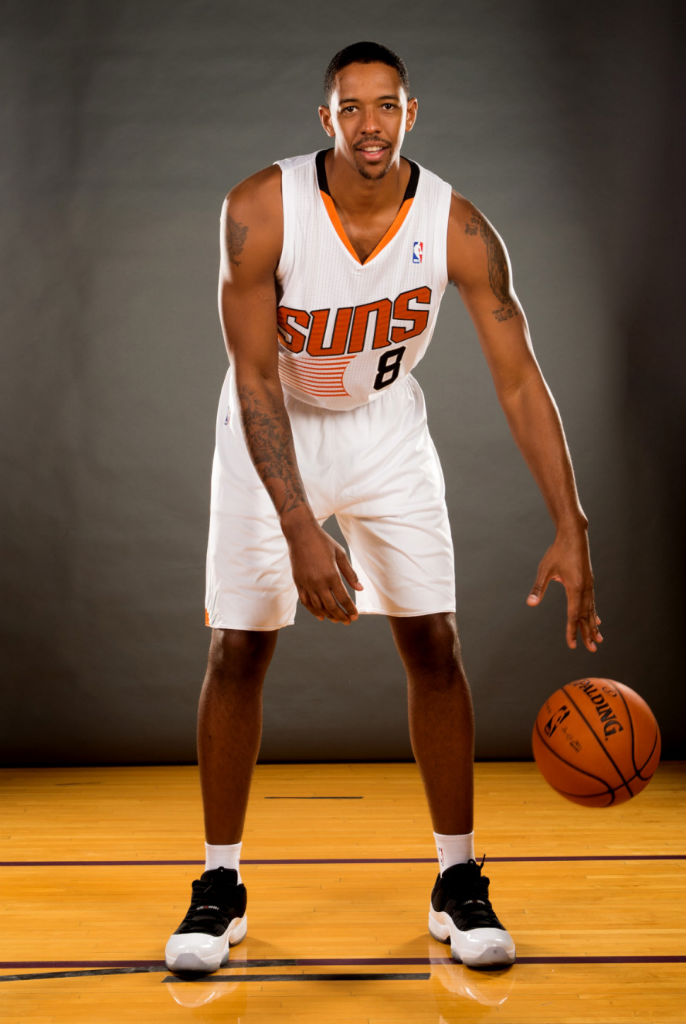 Channing Frye - Air Jordan 11 Retro Low
(via Mark J. Rebilas - USA TODAY Sports)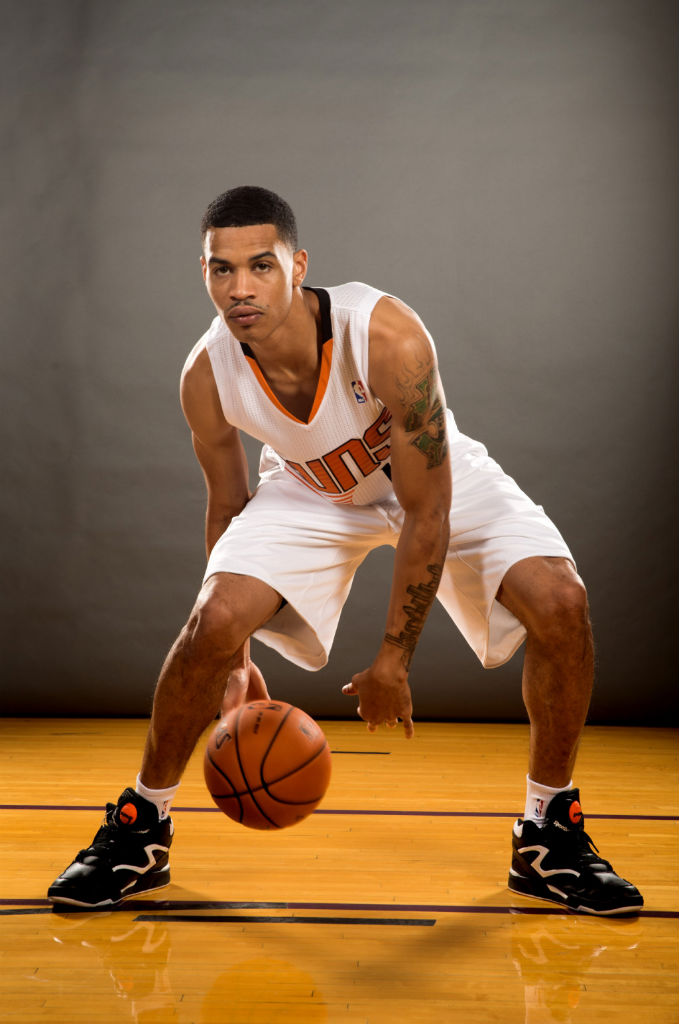 Gerald Green - Reebok Pump Omni Lite
(via Mark J. Rebilas - USA TODAY Sports)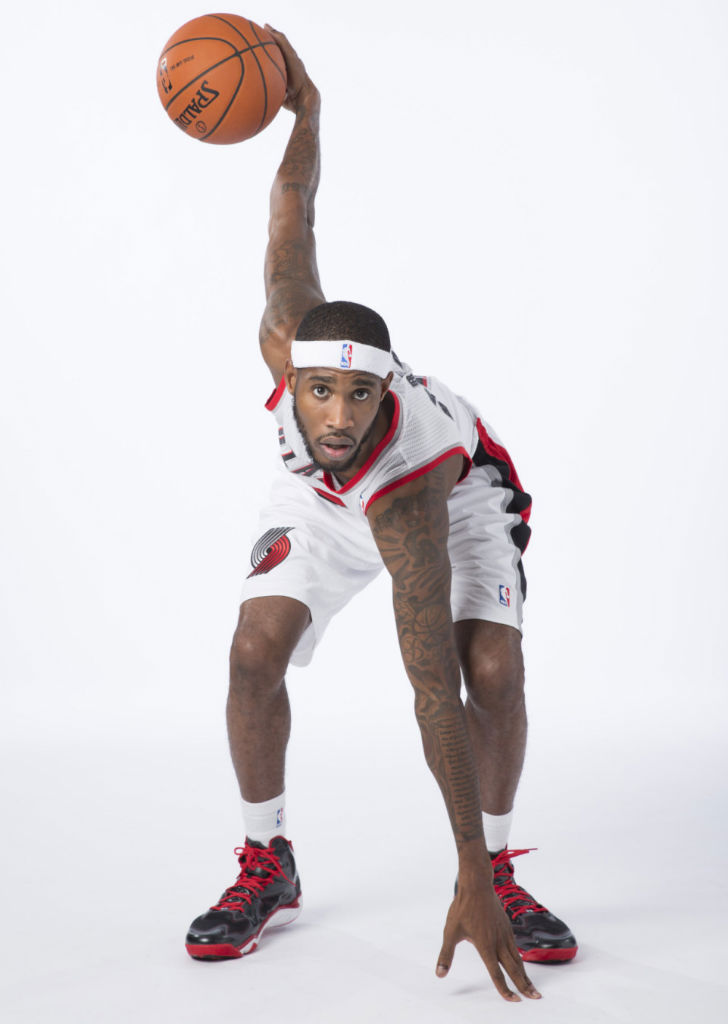 Will Barton - Under Armour Anatomix Spawn PE
(via Getty / Copyright 2013 NBAE)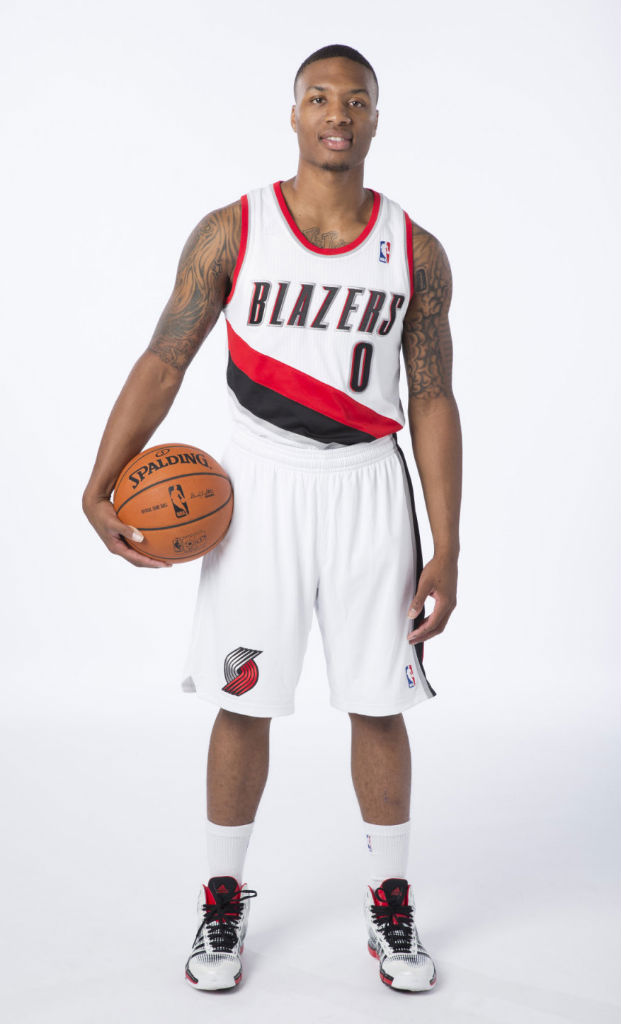 Damian Lillard - adidas Crazyquick
(via Getty / Copyright 2013 NBAE)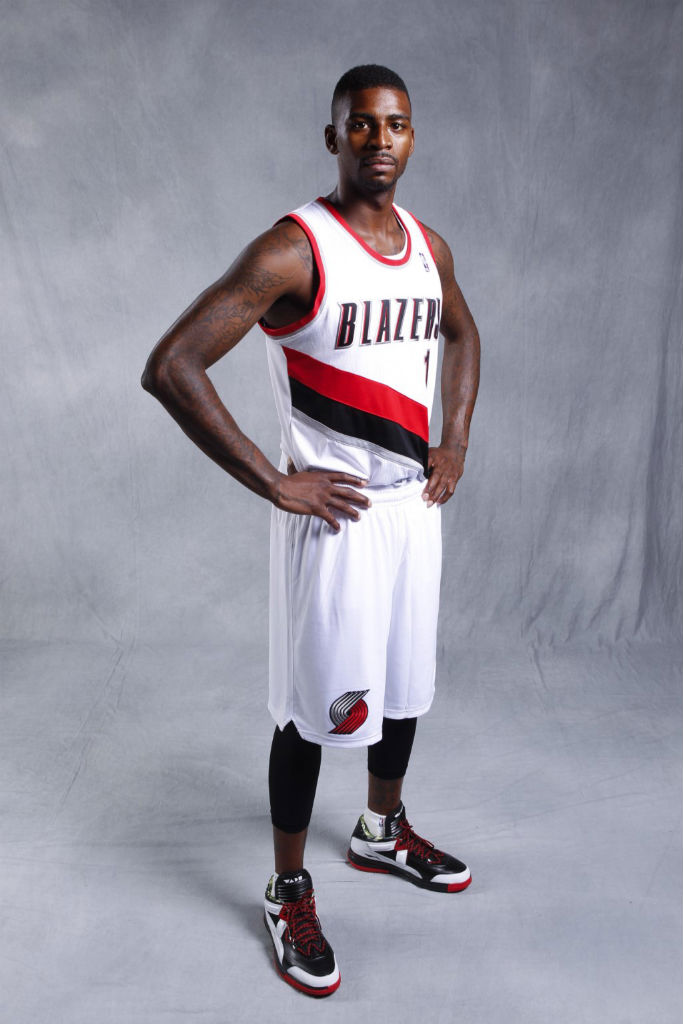 Dorell Wright - Li-Ning Way of Wade Encore
(via Joe Nicholson - USA TODAY Sports)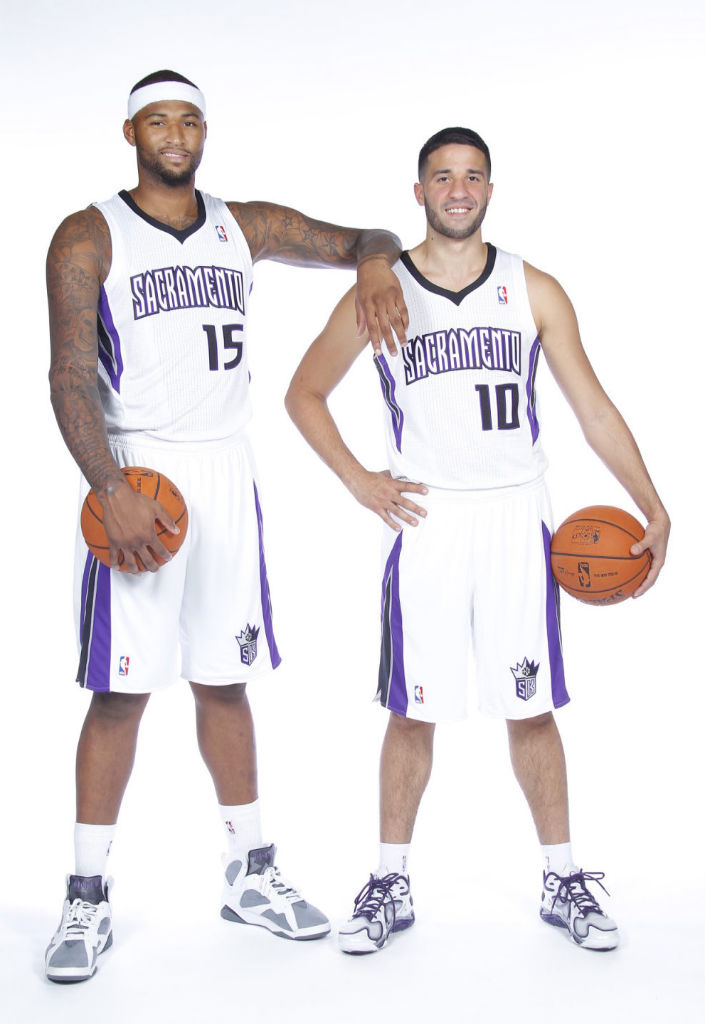 DeMarcus Cousins - Air Jordan 7 Retro 'Flint'
Greivis Vasquez - Under Armour Spawn Anatmoix Low PE
(via Getty / Copyright 2013 NBAE)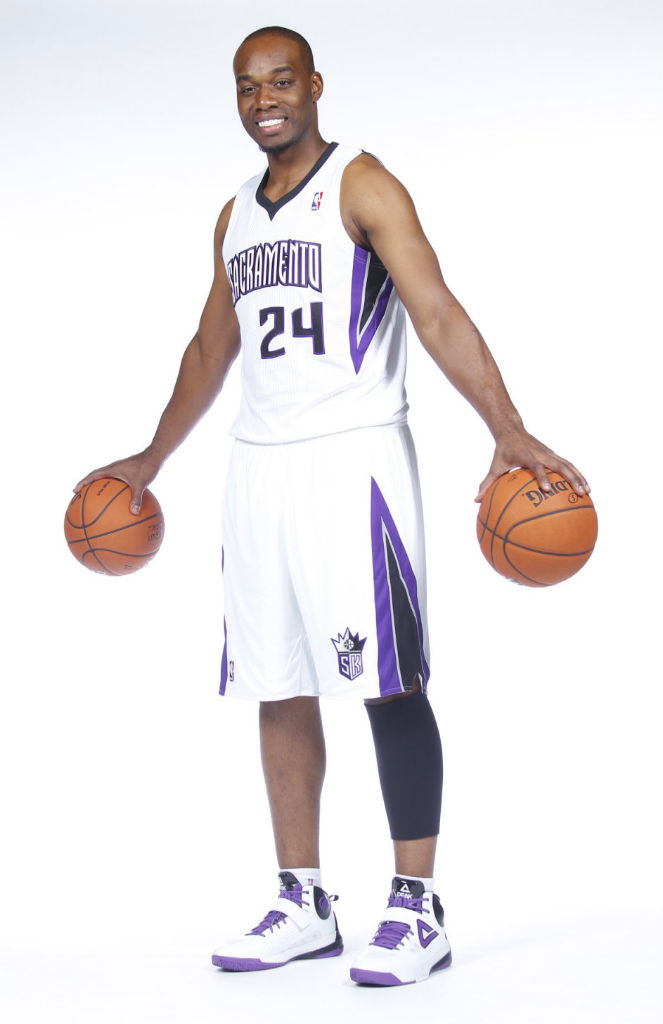 Carl Landry - PEAK
(via Getty / Copyright 2013 NBAE)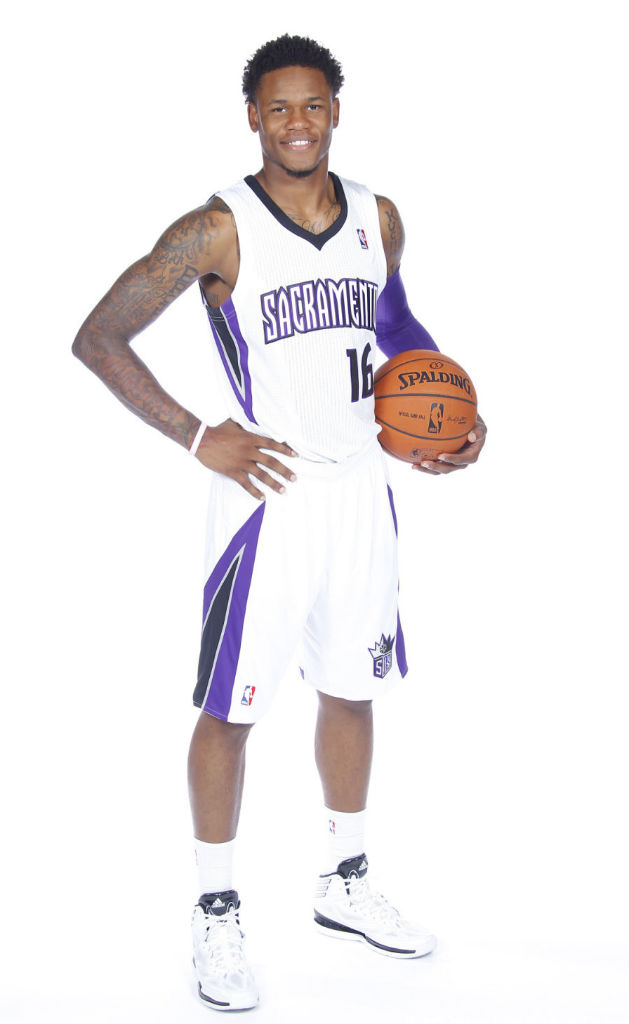 Ben McLemore - adidas adizero Crazy Light 3
(via Getty / Copyright 2013 NBAE)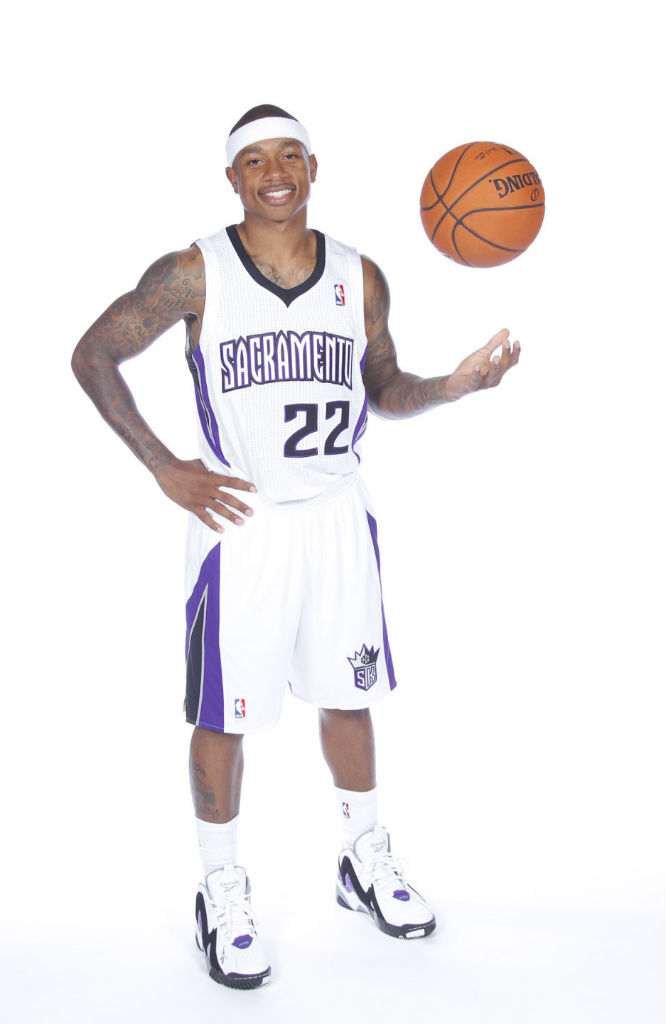 Isaiah Thomas - Reebok Kamikaze II PE
(via Getty / Copyright 2013 NBAE)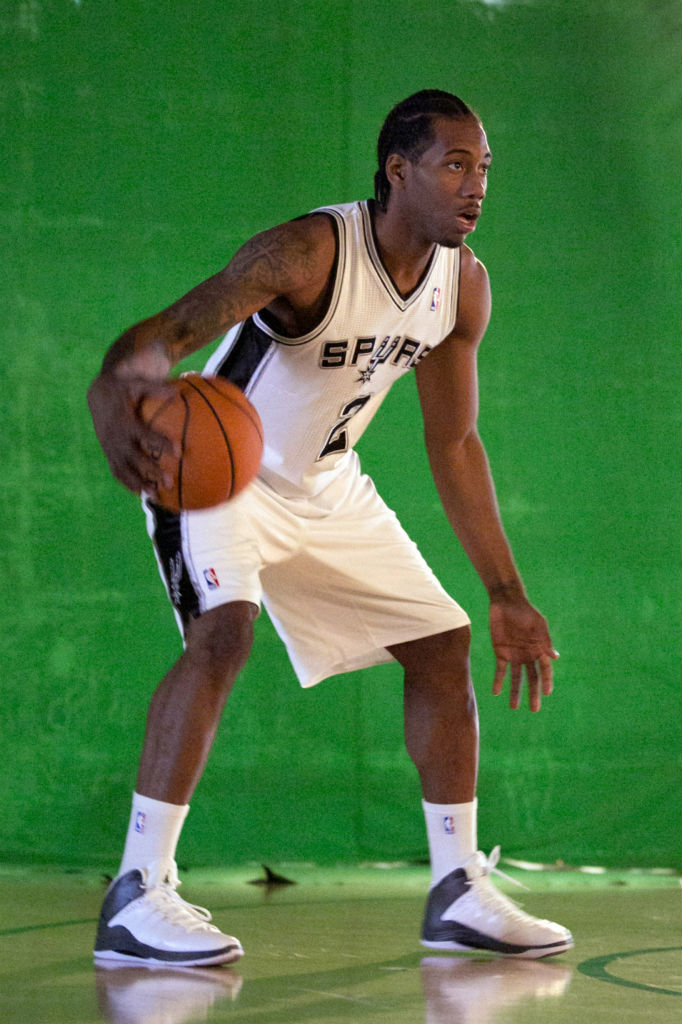 Kawhi Leonard - Jordan Prime.Fly
(via Soobum Im - USA TODAY Sports)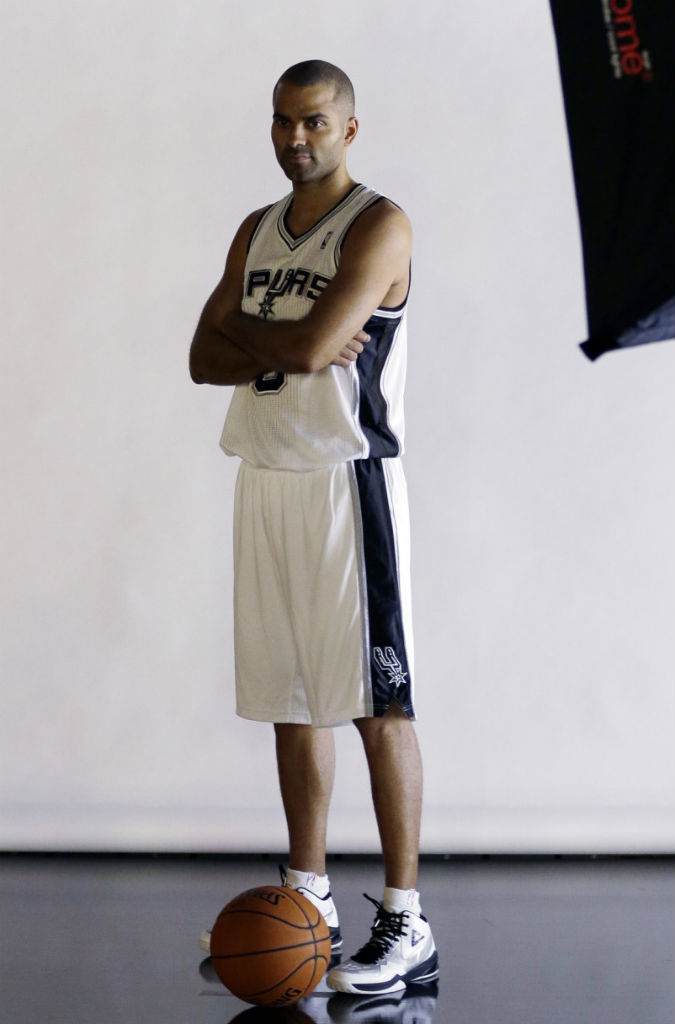 Tony Parker - PEAK
(via AP Photo / Eric Gay)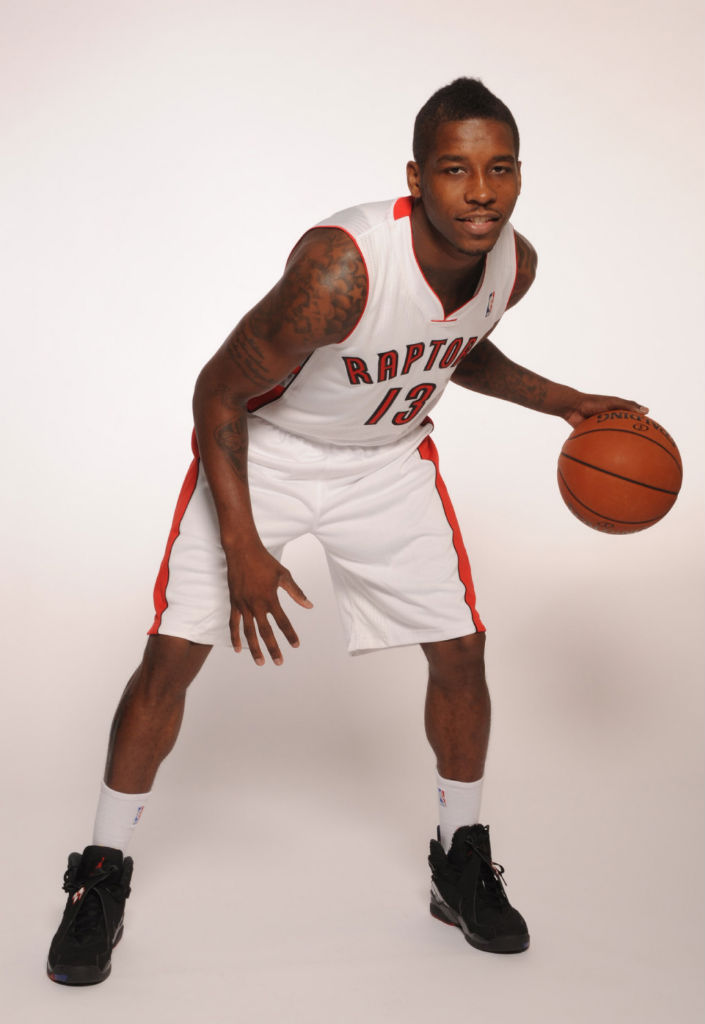 Dwight Buycks - Air jordan 8 Retro 'Playoffs'
(via Getty / Copyright 2013 NBAE)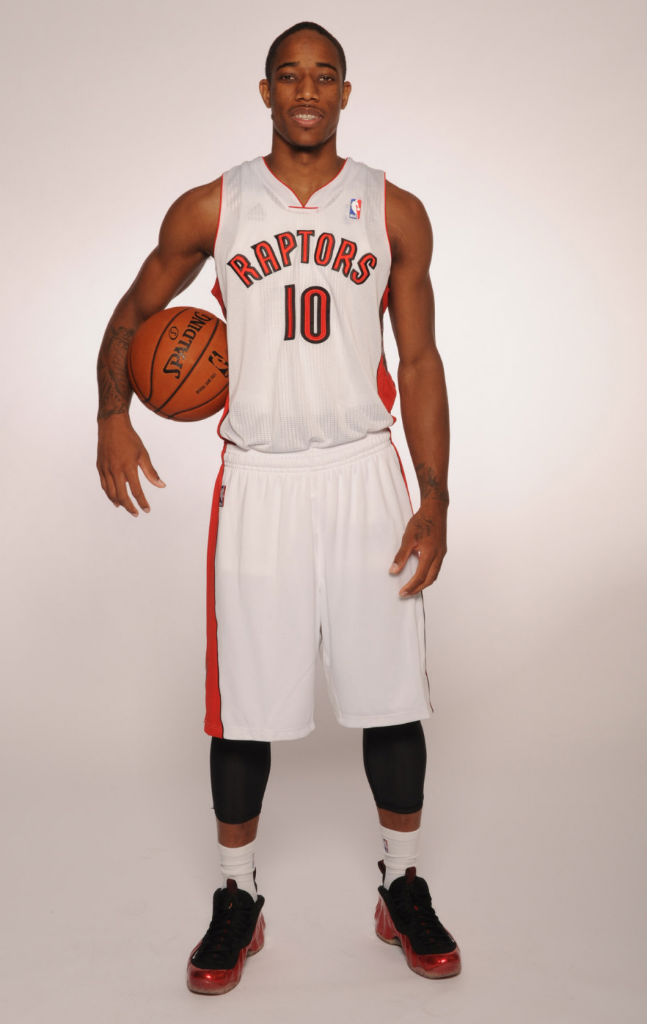 DeMar DeRozan - Nike Air Foamposite One 'Metallic Red'
(via Getty / Copyright 2013 NBAE)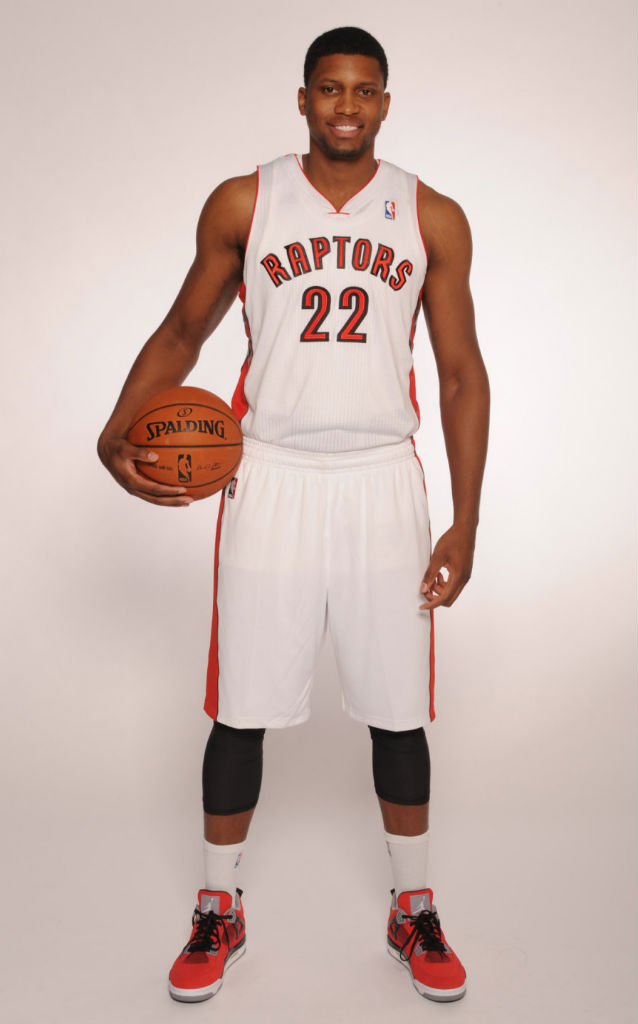 Rudy Gay - Air Jordan 4 Retro 'Toro'
(via Getty / Copyright 2013 NBAE)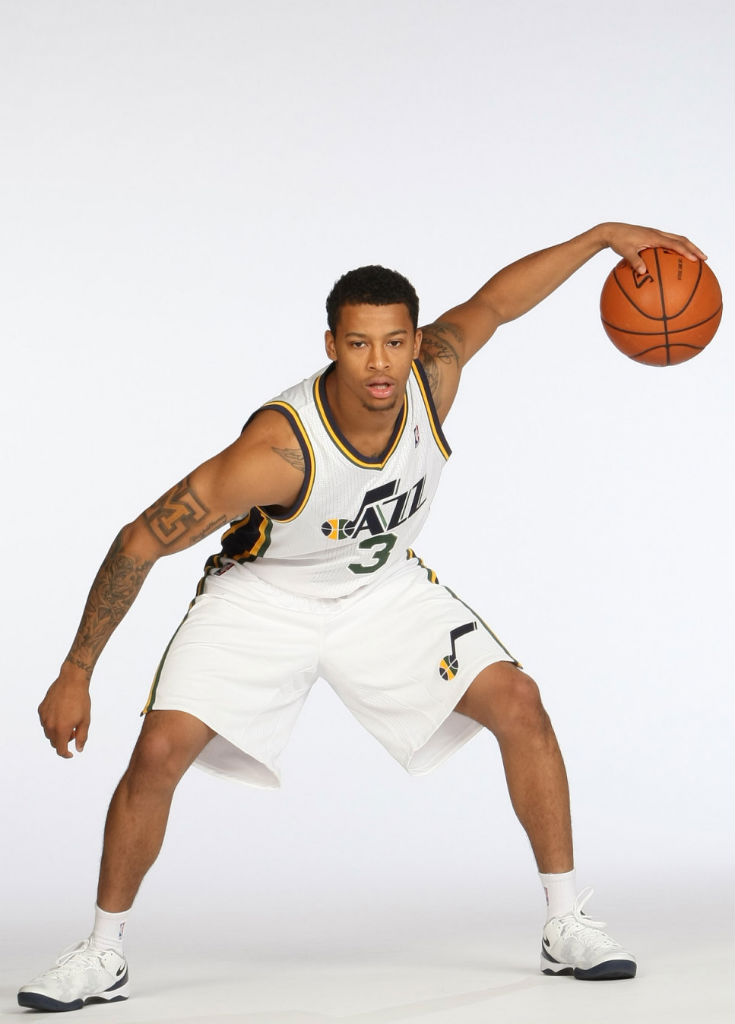 Trey Burke - Nike Kobe 8 System
(via Getty / Copyright 2013 NBAE)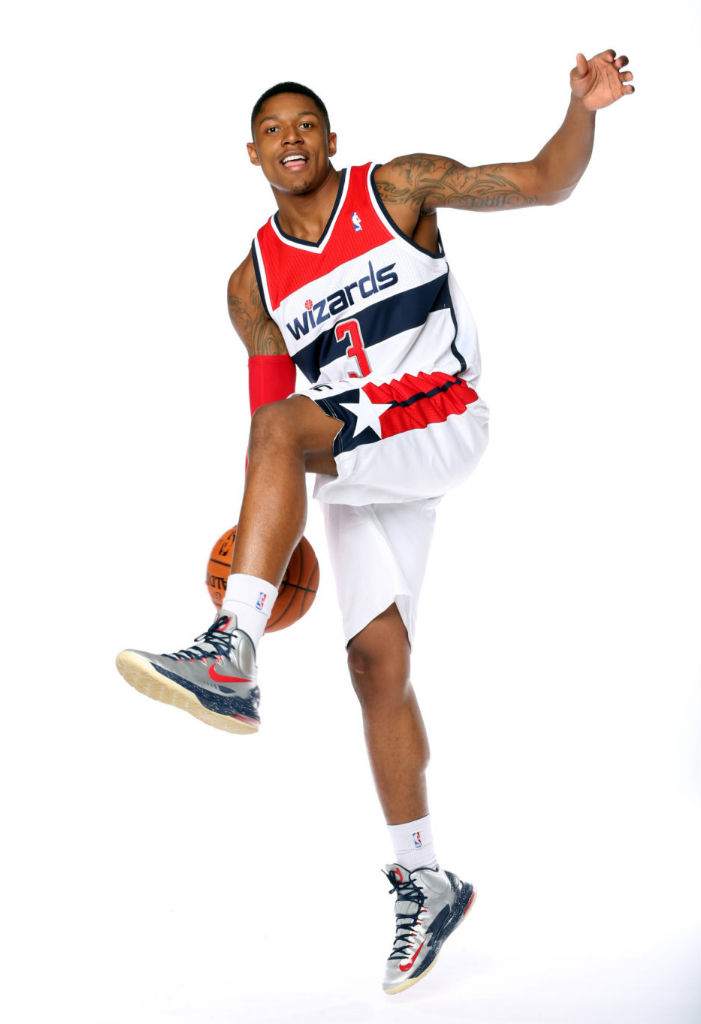 Bradley Beal - Nike KD V iD
(via Getty / Copyright 2013 NBAE)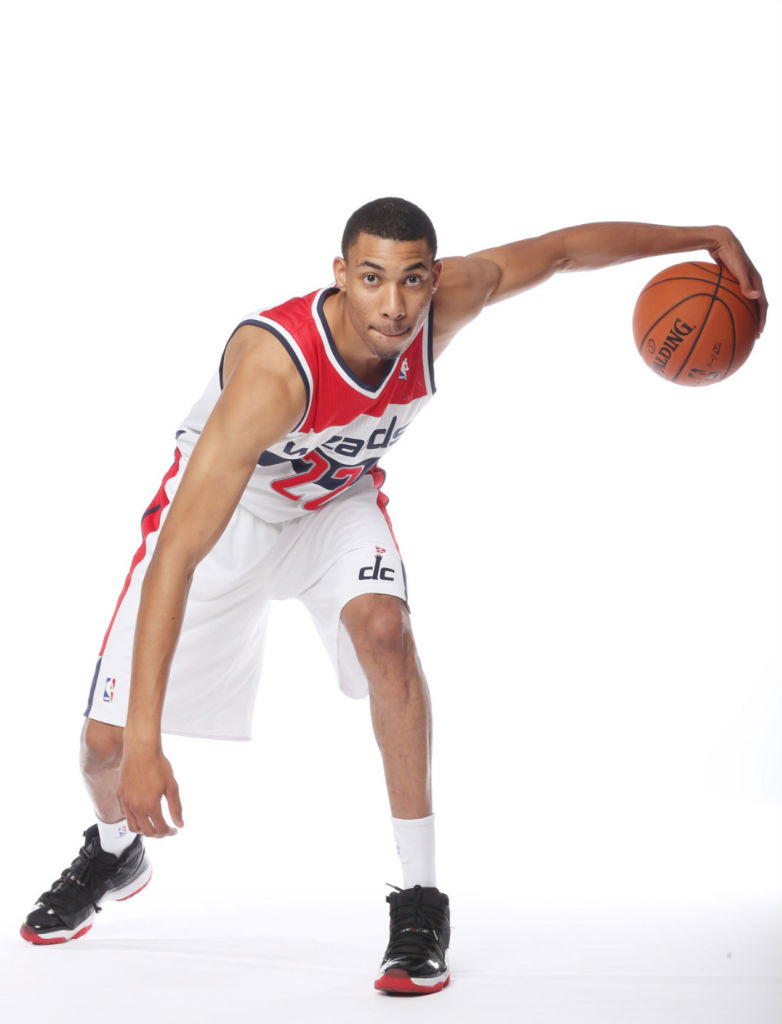 Otto Porter - Air Jordan 11 Retro Black/Red
(via Getty / Copyright 2013 NBAE)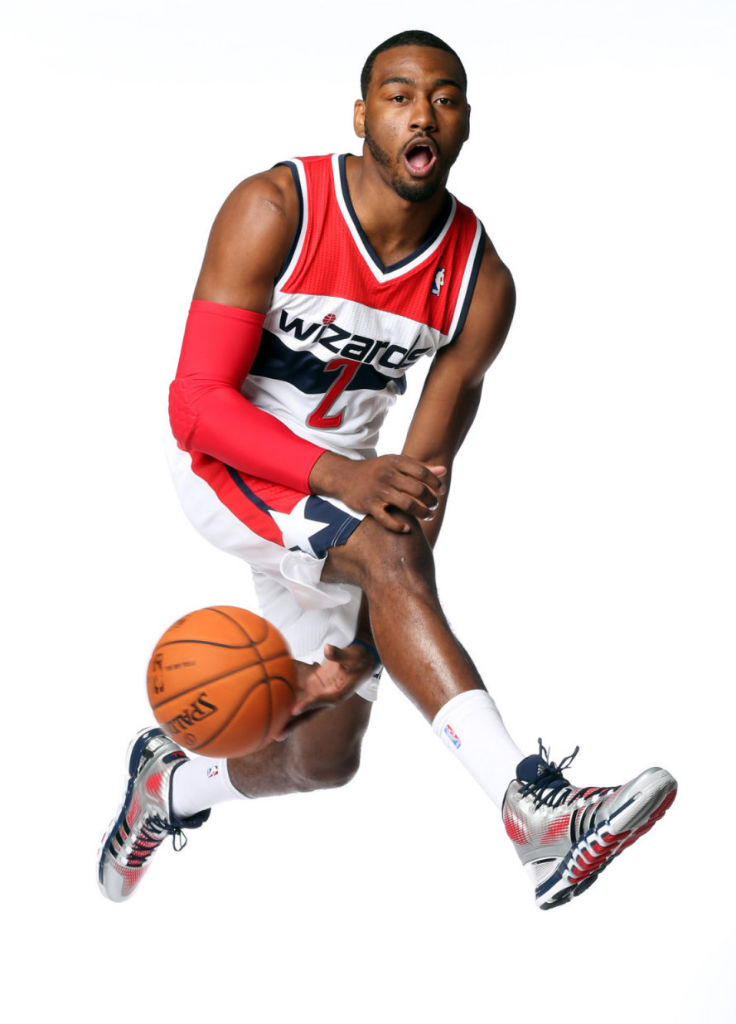 John Wall - adidas Crazyquick
(via Getty / Copyright 2013 NBAE)