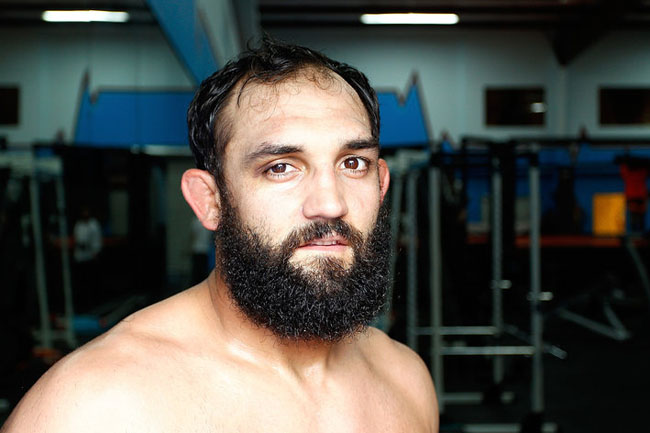 words // Zac Dubasik
The history of combat sports athletes with sponsorships by footwear brands is rather brief. But as we've seen, it's happening more and more often as of late. And just in time for UFC 167, which will be held on Nov. 16th, Reebok has signed Johny Hendricks, who will be facing Georges St-Pierre in the card's main event.
What's particularly significant about this signing is despite Reebok having endorsement deals with fighters in the past, like Quinton "Rampage" Jackson, they have previously declined paying the UFC's sponsor tax. That meant that the Reebok logo couldn't be worn inside the Octagon. For Hendricks though, they have agreed to a one-fight deal, and will pay the tax.
According to Bloody Elbow, this could serve as a test, to see just how much they can get out of such a sponsorship, to help determine their future plans in the combat sports relm. Hendricks' opponent, GSP, has been signed to Under Armour since late-2009.
Let us know what you think in the comments. Is this a sign of things to come for Reebok? Also, who do you think will win the fight?