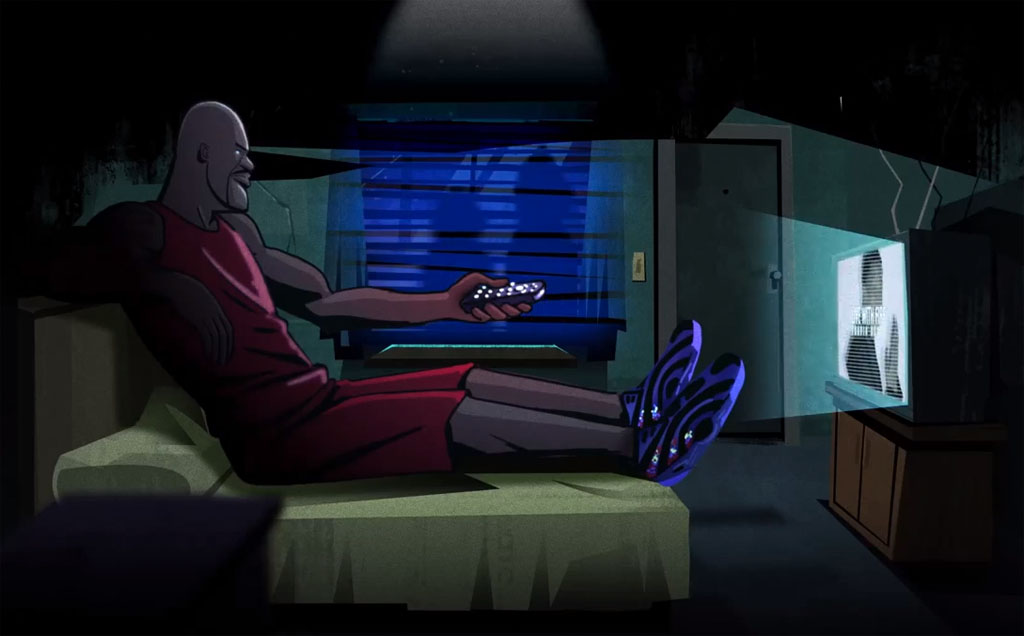 words // Brandon Richard
After escaping from LA, Shaquille O'Neal continues his journey in Episode 2 of the Reebok Retro Series by Tyree Dillihay of SN'EADS.
In the Halloween-themed clip, Shaq pulls over for the night, but gets an unexpected visit at his motel room. Check out the video below.
You can pick up the 'Escape From LA' Shaqnosis and Halloween colorways of the Pump Omni Lite and Kamikaze 2 now at reebok.com.