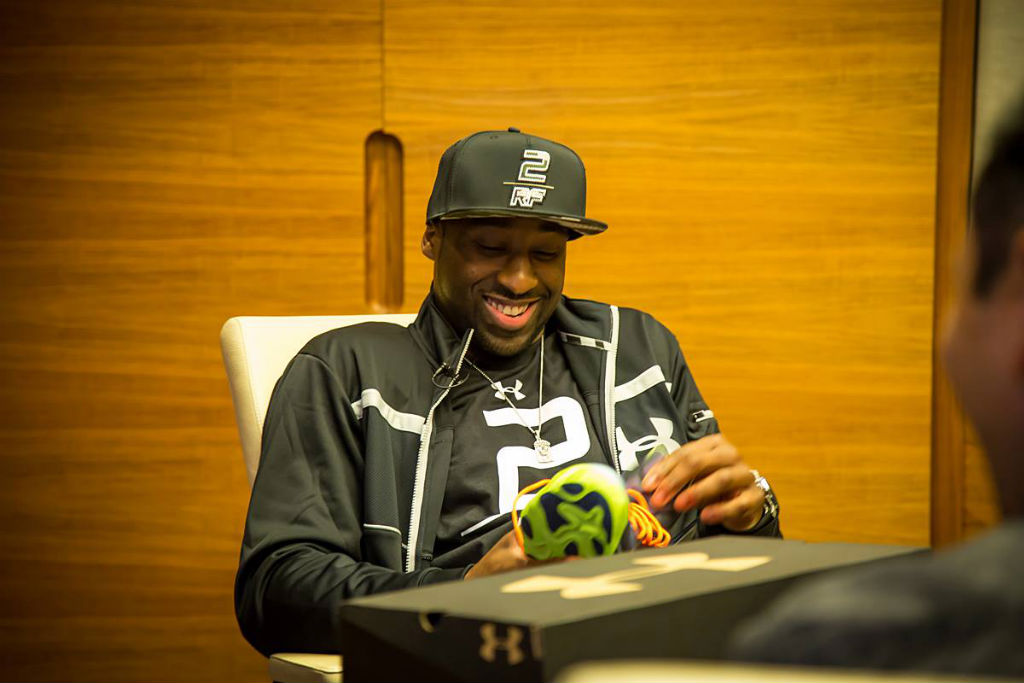 words // Brandon Richard
With the New York Knicks in Baltimore for a preseason game against the Washington Wizards, Raymond Felton stopped by Under Armour World Headquarters.
Felton met with the UA apparel team to provide hands-on product feedback and check out a PE Anatomix Spawn colorway he'll be wearing. Later in the evening, he made an appearance at the UA brandhouse to sign autographs and meet with fans.
Read on for a few shots from Felton's day at Under Armour HQ.
images via Under Armour Basketball