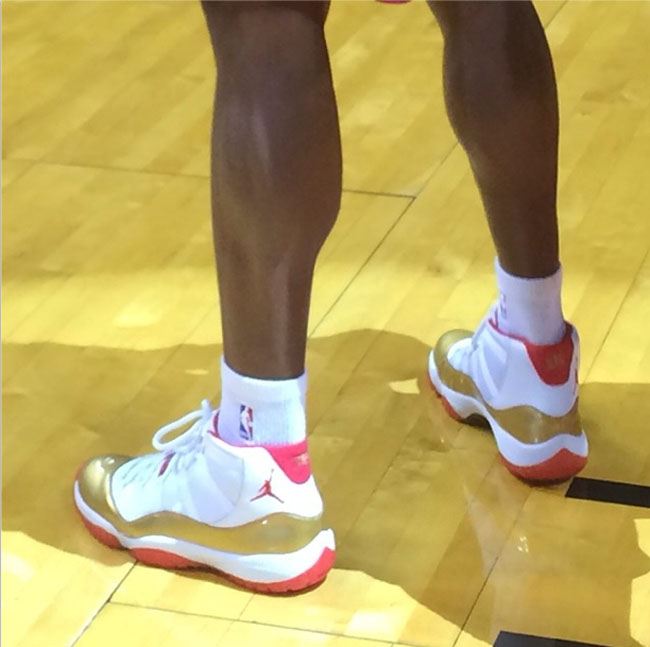 words // Zac Dubasik
The last time Ray Allen won a championship, you may remember a very special PE he wore on the night of the ring ceremony. And if you do remember that PE, then you may have been able to guess what his kicks would look like tonight, because they feature almost the exact same concept, but with Heat colors, rather than Celtics green.
Here is a preview of Ray's "Ring Night" PEs, courtesy of Jim Ice. The shoes feature the same gold rand found on Jesus' first Ring Night PEs, but have a red outsole, liner, heel, and detailing. The only big difference you'll find is this version has white laces, rather than matching red.
Stay tuned for more images as they become available, and don't forget to check them out in action tonight as the Heat face off against the Bulls.