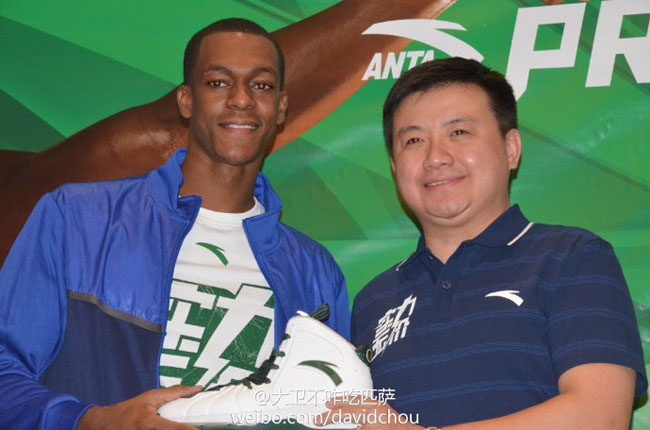 words // Zac Dubasik
While it wasn't exacty a secret, Rajon Rondo and Anta have now made things official. According to Red's Army, the Celtics' star point guard has inked an 8-year deal with the China-based brand, and become the newest member of "Team Priceless."
Rondo most recently had been signed to Nike, after beginning his NBA career with Reebok. He becomes the latest in an increasingly longer list of NBA stars to sign with Chinese companies. Check out shots from the press conference below, as well as a look at his first sneaker.
Do you think this was the right move for Rondo? Or would you have rather seen him stay with Nike? Do you think we'll continue to see bigger and bigger names signing with brands based overseas?