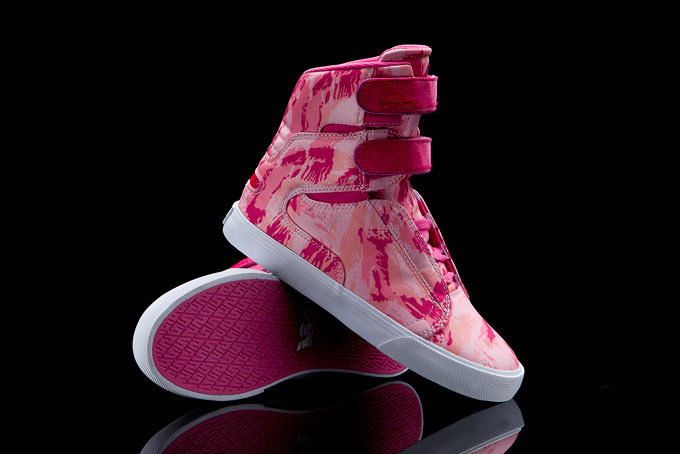 words // Brandon Richard
Now an annual affair, Supra has teamed up with Elyse Walker to create a special Breast Cancer Awareness colorway of the Society for this year's Pink Party. Hosted by Anne Hathaway, this year's event will be held on October 19. All proceeds go to the Cedars-Sinai Women's Cancer Program at the Samuel Oschin Comprehensive Cancer Institute.
"I started the Pink Party," said Elyse Walker, "in honor of my mother, Barbara Feder, who was diagnosed with stage-four ovarian cancer at the age of 40. Her diagnosis was terminal; she never had a chance to benefit from early detection or any of the numerous new therapies being tested today. I am committed to giving every woman the opportunity for early detection and treatment."
This marks the fourth year Supra has created a limited edition sneaker in support of National Breast Cancer Awareness Month and participated in the Pink Party.
Supra honors this year's event with the Society high-top, outfitted with pink camouflage nylon and pink pony hair straps. The limited edition Pink Party Society will be available at fine SUPRA retailers worldwide starting in early October, including Elyse Walker's Forward, and then online at suprafootwear.com starting October 15. For more information about the Pink Party charity event, visit pink-party.org.