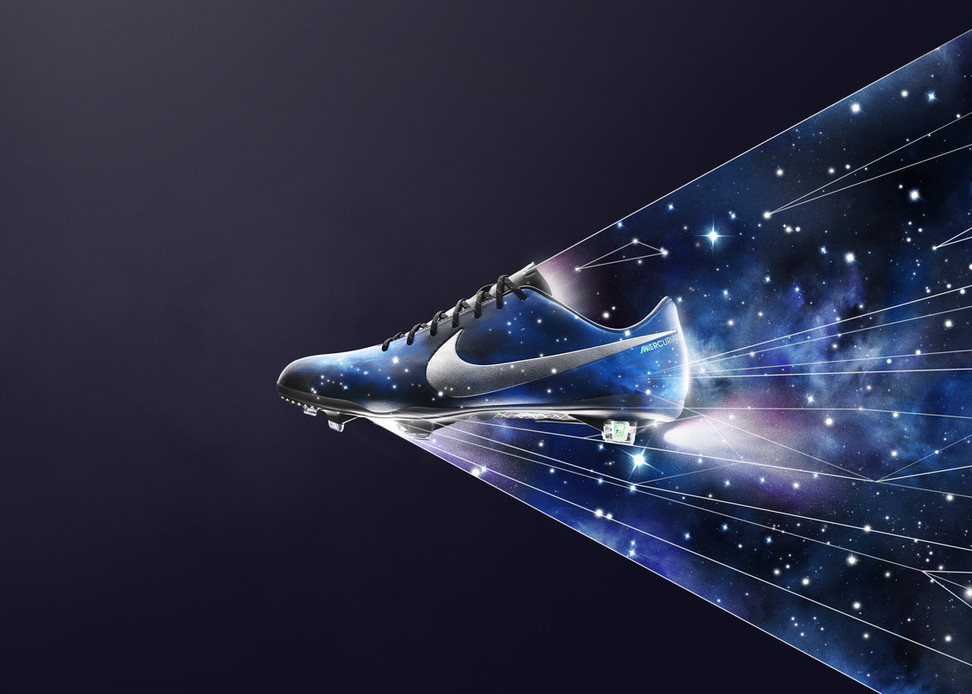 words // Brennan Hiro Williams
Nike unveiled the new Mercurial 9 CR7 today, the latest signature boot built for Portuguese superstar Cristiano Ronaldo. The boot features a 'supernova' print inspired by Ronaldo's otherworldly style of play.
"We were watching a game, and after Cristiano scored yet another amazing free-kick the commentator posed the question 'Is Ronaldo from this planet?!'" said Denis Dekovic, Nike Footwear Design Director. "When we got back to the design studio we got to thinking about CR7's style and how similar it was to the definition of a supernova - a celestial body that radiates energy - and that was it, we had our inspiration."
The boot's upper includes an all-over digital print of the Vela Supernova, along with a prominent chrome swoosh and black accents.
Look for the Mercurial 9 CR7 this holiday season at Nike retailers.