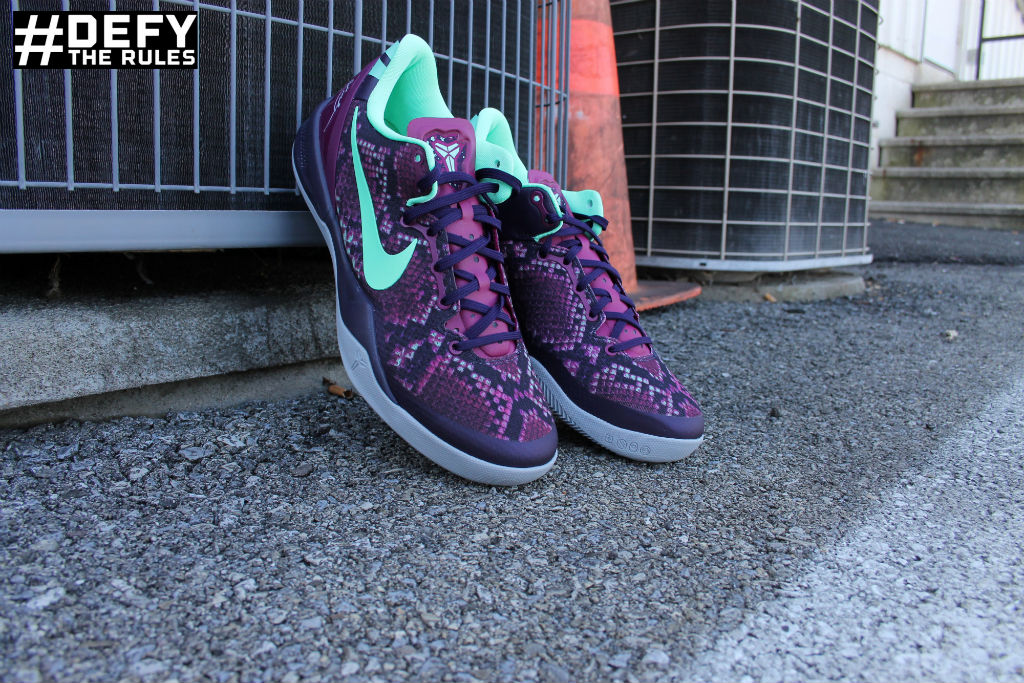 words // Brandon Richard
Evolving snake aesthetic from inspiration to photo-realism, the 'Pit Viper' Nike Kobe 8 System is set to release this weekend.
The viper's visceral scale pattern is brought to life with purple and green hues, while its predator instincts align with the shoe's dynamic fit and traction.
You can grab the 'Pit Viper' Kobe 8 this Saturday for $140 at retailers like ruvilla.com. Enjoy these beauty shots courtesy of the Philly-based shop in the meantime.